By Gazette Staff Writer — Wednesday, April 1st, 2009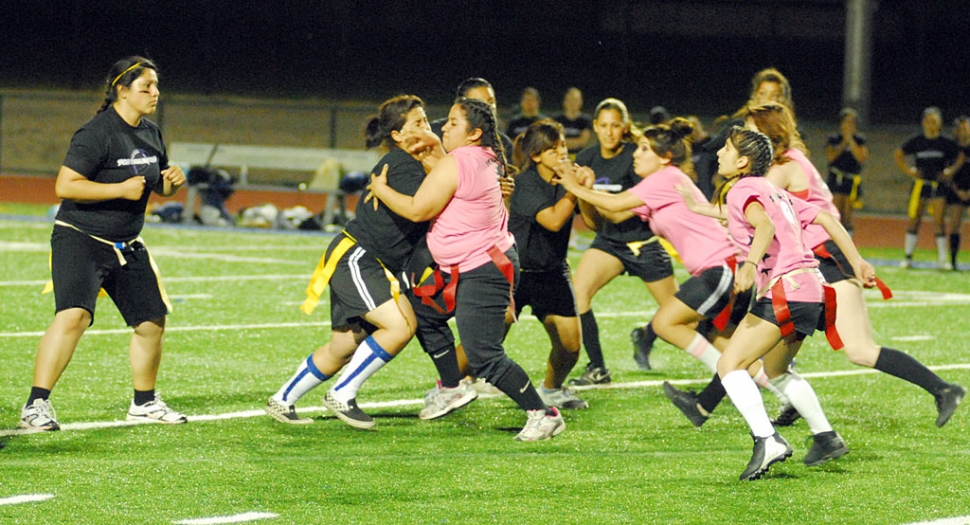 Fillmore High School held their Annual Powder Puff game last Friday, March 27. It was the Juniors against the Seniors. The Seniors won 21-0. Touchdowns were made by Rebecca Herrera, Aimee Orozco and Jazmyne Alvary.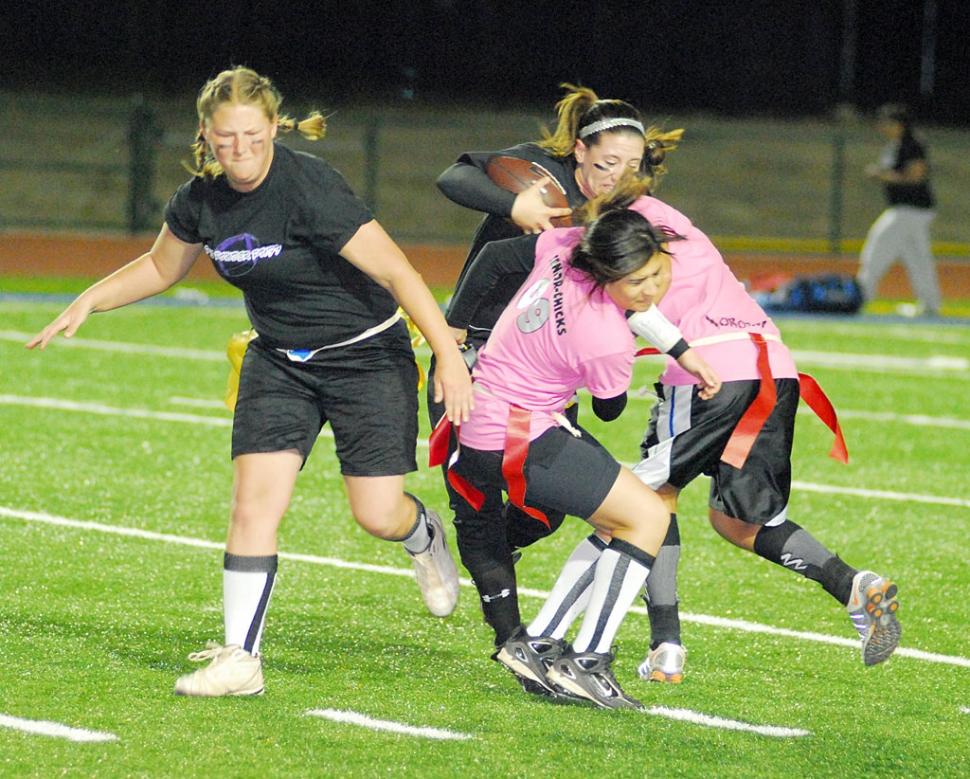 Senior Brenda Magana (pink) and teammate stop Junior Kellsie McLain from running the ball. Also pictured Jessica Givans.