Oxnard Wave Soccer Club Girls U14 Blue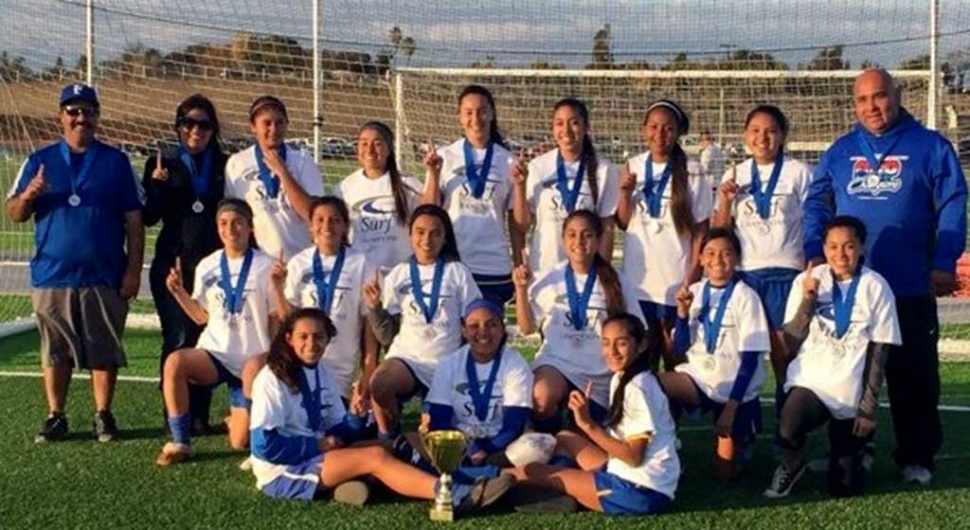 (l-r) (top) Joe Magaña, Jennie Andrade, Aaliyah Lopez, *Valerie Tobias, Ester Ruvalcaba, Alexis Mejia, Sophia Piña, Celeste Ordaz, Ramiro Tobias, (middle) *Jalynne Magaña, Anahi Andrade, Valerie Hernandez, Guadalupe Bravo, Aliya Baez, Maria Ruvalcaba, (bottom) *Bella Ruiz, Areanna Covarrubias, and Ariana Ocegueda. * = Guest Player
By Gazette Staff Writer — Wednesday, December 23rd, 2015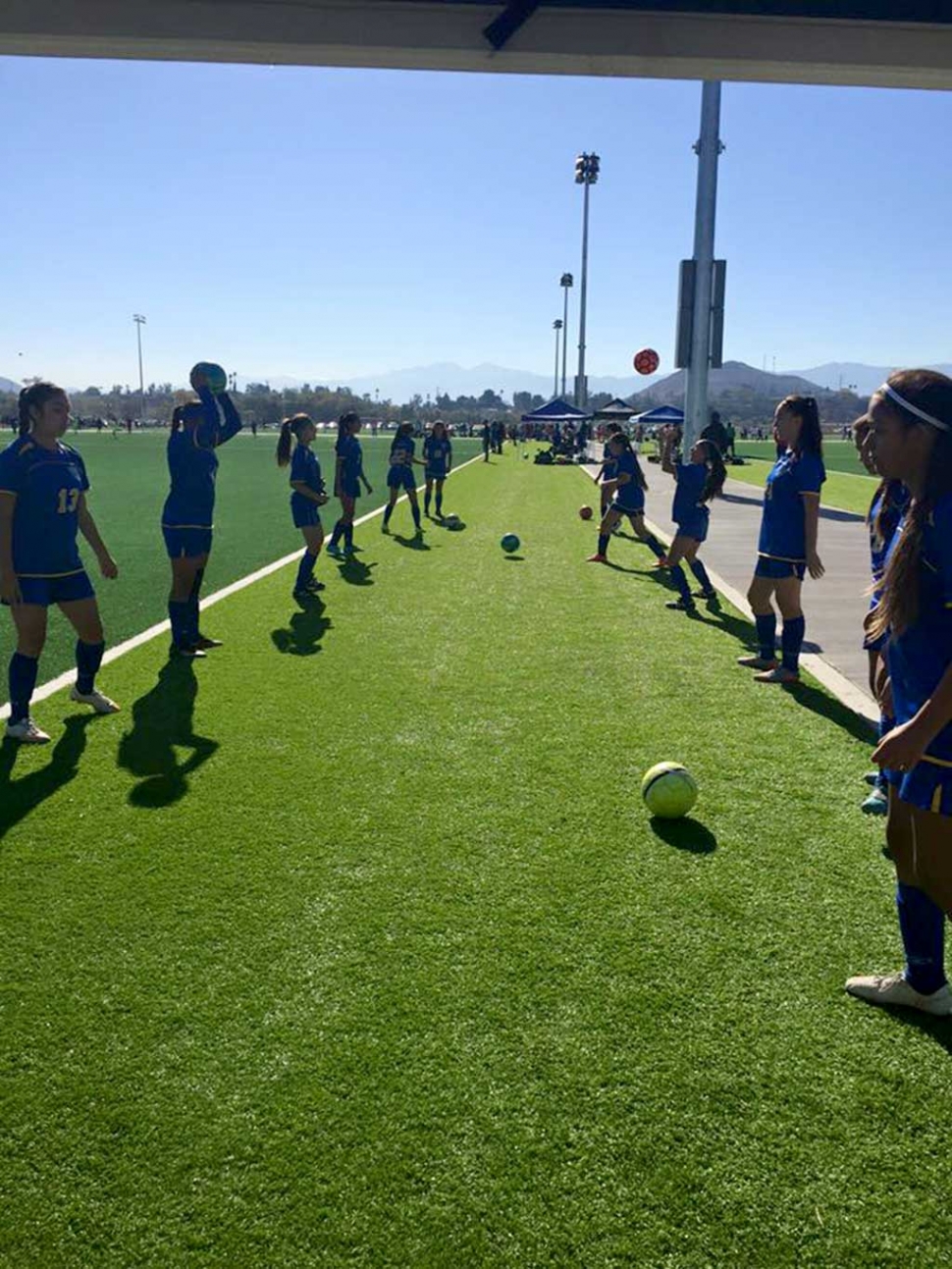 Oxnard Wave Soccer Club Girls U14 Blue is a team from Fillmore playing for the Oxnard Wave Soccer Club. These girls have recently accomplished two milestones.
1. During their first year in the Coast Soccer League Bronze Alpha Division they placed first with a record of 10 wins, 1 loss and 1 tie. Great job!
2. This past weekend, 12/12-12/13, they participated in the Anaheim Surf Winter Classic tournament and placed first with 4 wins and a shutout the entire weekend. Great job!
Here is Oxnard Wave Soccer Club U14 Girls Blue Team. Note: picture was taken at the Winter Classic and can be found here: https://www.facebook.com/oxnardwaves/?fref=ts