A Note from FHS Tennis Coach Bowman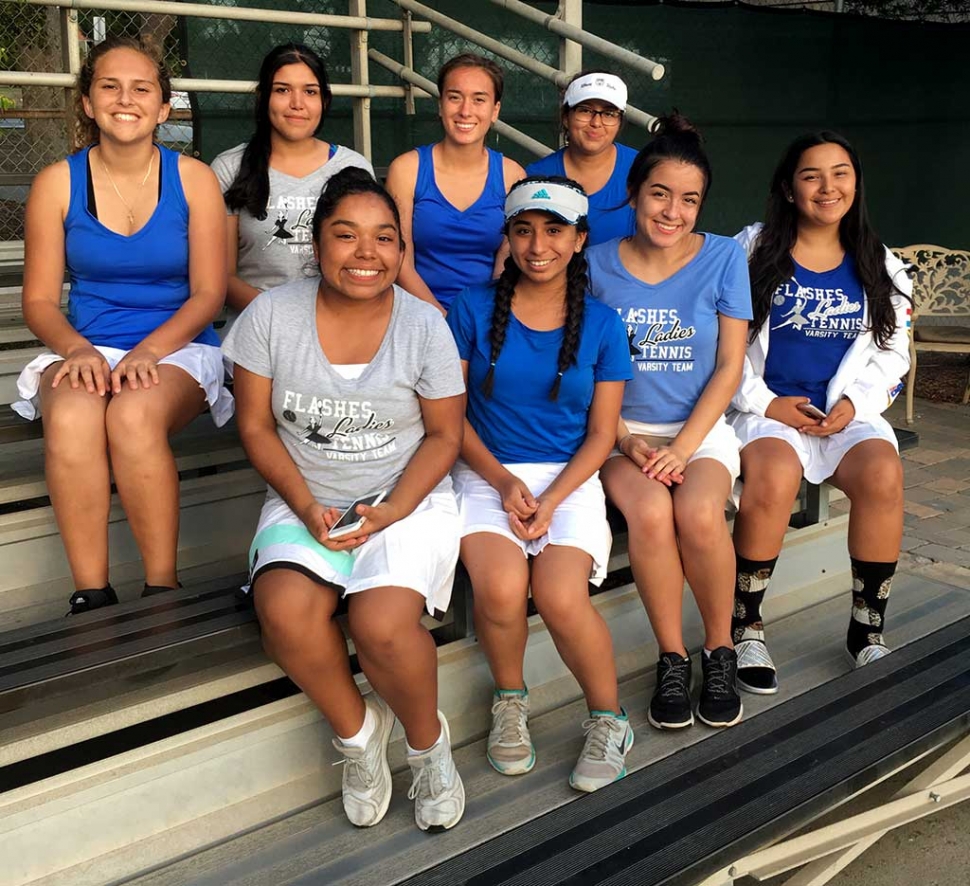 Fillmore High School Girls Tennis Team. Photo Courtesy Coach Bowman.
By Gazette Staff Writer — Wednesday, September 6th, 2017
Written by Coach Bowman
Hi there this is my second year as the high school girls tennis coach. I have a great team this year; nine girls strong. We have three players returning from last year Lizzy, Briana, and Karime, along with six new players for the 2017-2018 school year. On 9-5-17, we will have played our first match against Santa Clara high school at the Oxnard Tennis Center. I am looking forward to keeping Fillmore up to date with the season as the girls face their opponents. Remember, tennis is not an easy sport to learn. These girls are learning fast or getting better and better after each practice. I encourage the high school girls to take up the sport of tennis as it builds confidence and good self esteem. If I can be a part of good character development, I am a happy coach. Backhands, forehands, service returns, volleys, overheads, and the list goes on of all the specific and challenging tasks to learn in the game of tennis. Lastly, on Tuesday mornings at 8:00 a.m, there is an adult group of intermediate to advanced tennis players gathering at the city courts. Come join us!