Nevaeh Walla brakes 25 year old Youth Girls 3200m Record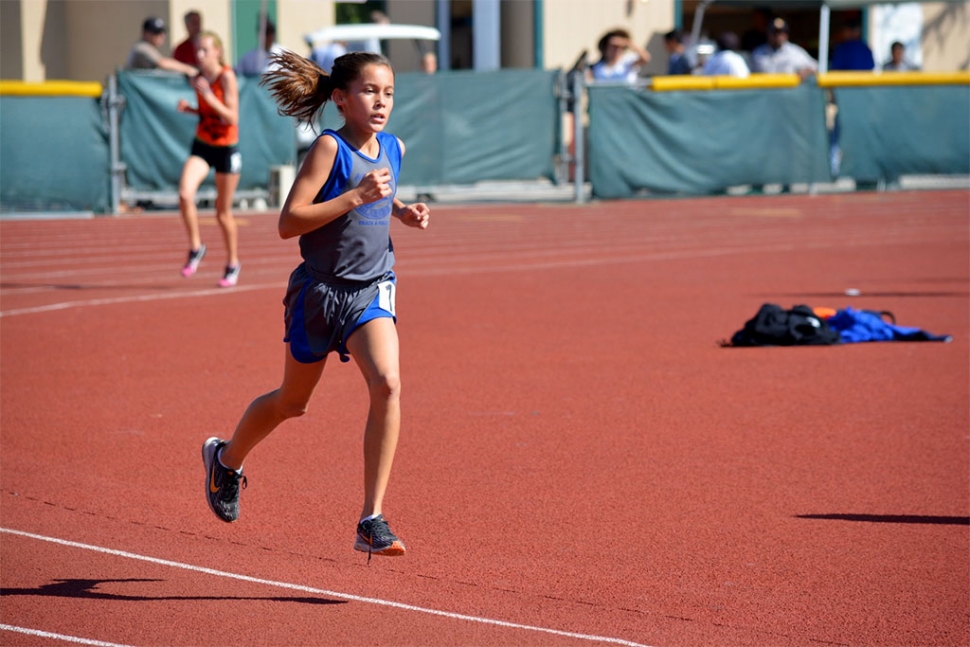 Navaeh Walla had strong performances this weekend, taking 1st and running a record braking 11:30.6 for the 3200min the youth girls division.
By Gazette Staff Writer — Wednesday, May 14th, 2014
Youth Track & Field Varsity Finals were held this past weekend at Moorpark High School. Heritage Valley Blazers had an outstanding 19 qualify for Southern California Co-Conference Championships to be held Saturday May 17th at Santa Barbara City College. One of our very own youth runners, Nevaeh Walla, 12 years of age, broke a 25 year old Youth Girls Ventura County record belonging to her former Coach and former Fillmore runner Maribela "Marty" Aparicio Hernandez. Marty now living in Oregon said: "Congrats to Nevaeh for an amazing 3200m record breaking run! My 13-14 year old youth girls record stood for 25 years. I am happy to see her dedication and hard work pay off and know she will continue to succeed." Marty's record was set back in 1989 with the time of 11:36.9, new record time is now 11:30.6. Good luck to all those runners representing Heritage Valley Blazers at Championships!