Meet the 2022 Fillmore Flashes Girls Soccer Staff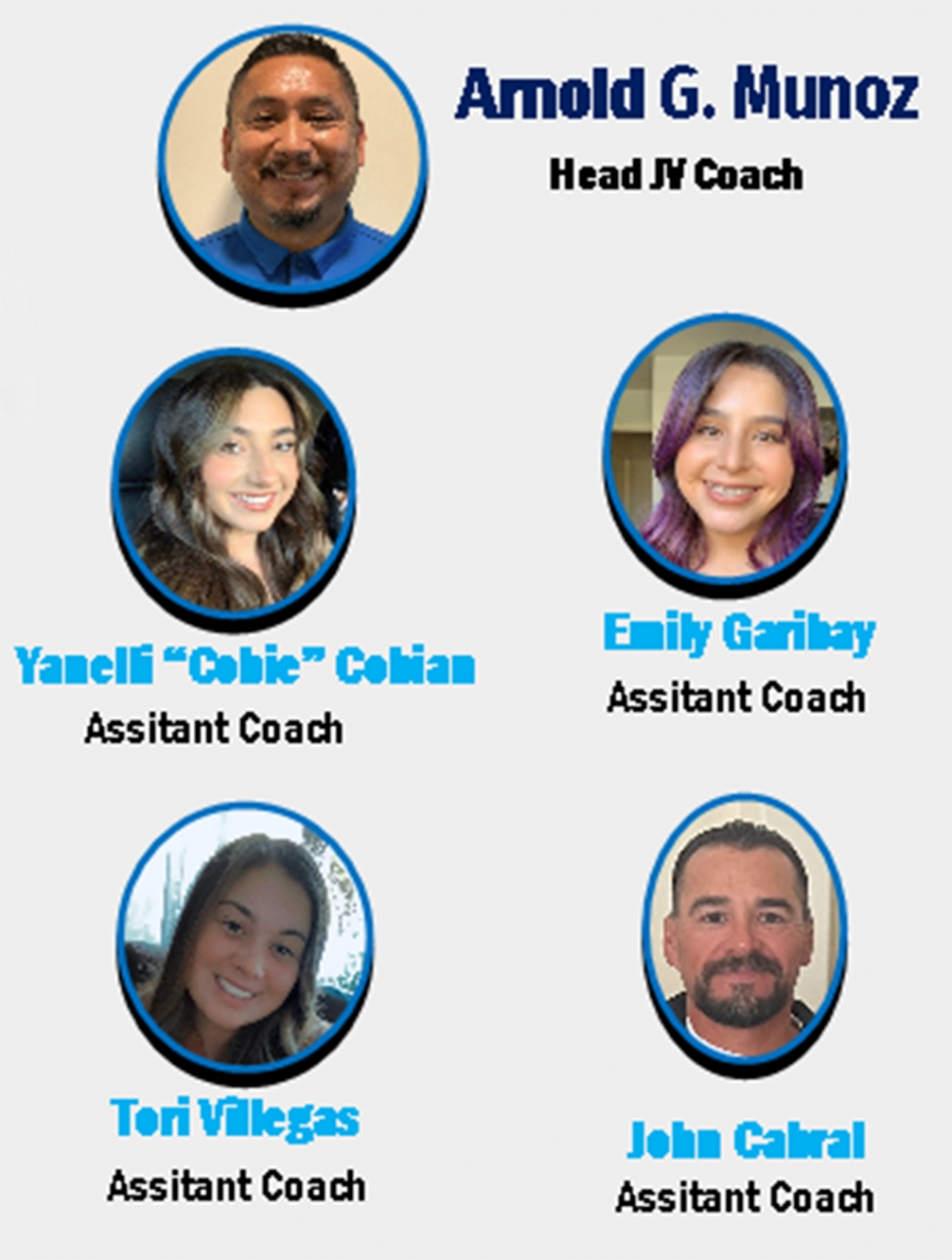 Above are the rest of the Fillmore Flashes Soccer Coaches as mentioned in last week's edition. Top Row: Arnold G. Munoz, Head JV Coach; Middle Row: Assistant Coaches Yanelli "Cobie" Cobian, and Emily Garibay; Bottom Row: Assistant Coaches Tori Villegas, and John Cabral. Courtesy Jr. Lomeli, Head Varsity Coach.
By Gazette Staff Writers — Thursday, December 15th, 2022
Part 2
Written By: Alondra Rodriguez, Sierra High School Student.
Arnold G. Munoz, Head JV Coach
NFHS certified in High School Soccer Coaching and AYSO verified, Coach Munoz has been coaching for over 15 years! Specializing in AYSO 4U-18U Boys and Girls, even getting his team in the 10U Girls QTR Final National Games in Hawaii! He's also led his team into getting Champions in 12U and 14U Area W Girls. Between 2010-2011 his team of 12U Girls had reached the finalists in the Fillmore Dream Soccer Club. Coach Munoz is also NFHS certified in Concussion in Sports and in Sudden Cardiac Arrest SafeSport Training to ensure safety for any of his players!
John Cabral, Assistant Coach
AYSO and Soccer Referee Certified, he's been coaching for 4U-14U Girls since 2009 and continuing! He was also the coach for the Fillmore Girls Softball team from 2010-2020, and is currently the Fillmore High School Girls Softball Assistant Coach as of 2022. Coach Cabral was the Assistant Coach for California United G2008. With a CPR/First Aid certificate as well he can keep all of his players safe in any situation.
Yanelli"Cobie" Cobian, Assistant Coach
An Assistant coach with 15 years of playing soccer (AYSO) and a year of coaching for (AYSO), her most notable highlights from playing in High School is serving as 3 years as a varsity Starter throughout Sophomore to Senior year. And was a CIF Champion in her Senior year. Even being a MVP also in her Senior year!
Emily Garibay, Assistant Coach
With a playing history for 16 years, playing all 4 years of High School. Even getting into the CIF Championship team in her Senior year of High School in 2018!She is an Assistant Coach for the FHS Girls Soccer Program, and has been going for almost 3 years by this point. Along with that, she had 3 years of coaching in AYSO under her belt.
Tori Villegas, Assistant Coach
13 years of playing in AYSO, Club, and High School, she has been coaching for 1 year in AYSO. She was in the CIF Championship team in 2018, and 2nd Place State team in the same year! Also being the Varsity/JV Flex player in her Freshmen Year.