Local girls place 3rd with Santa Paula All stars at Nationals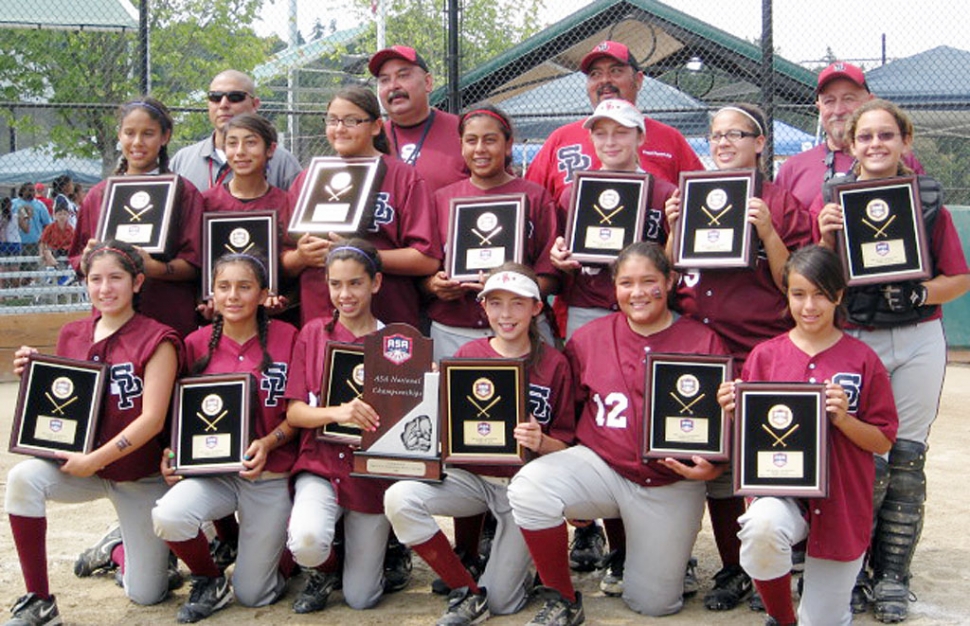 Front row from left to right: Alyia Alamillo, Felicia Magana, Angie Arana, Cyerra Vasquez, Anissa Hernandez and Mary Munoz. Middle row: Marissa Ramos, Sammy Rodriquez, Savannah Larson, Danica Garcia, Cece Flinn, Cierra Hernandez and Lliana DeLaTrinidad. Top Row - Coaches: Raymond Ramos, Kirk Larson Manager, Carlos Hernandez and Tony Vasquez.
By Gazette Staff Writer — Wednesday, August 12th, 2009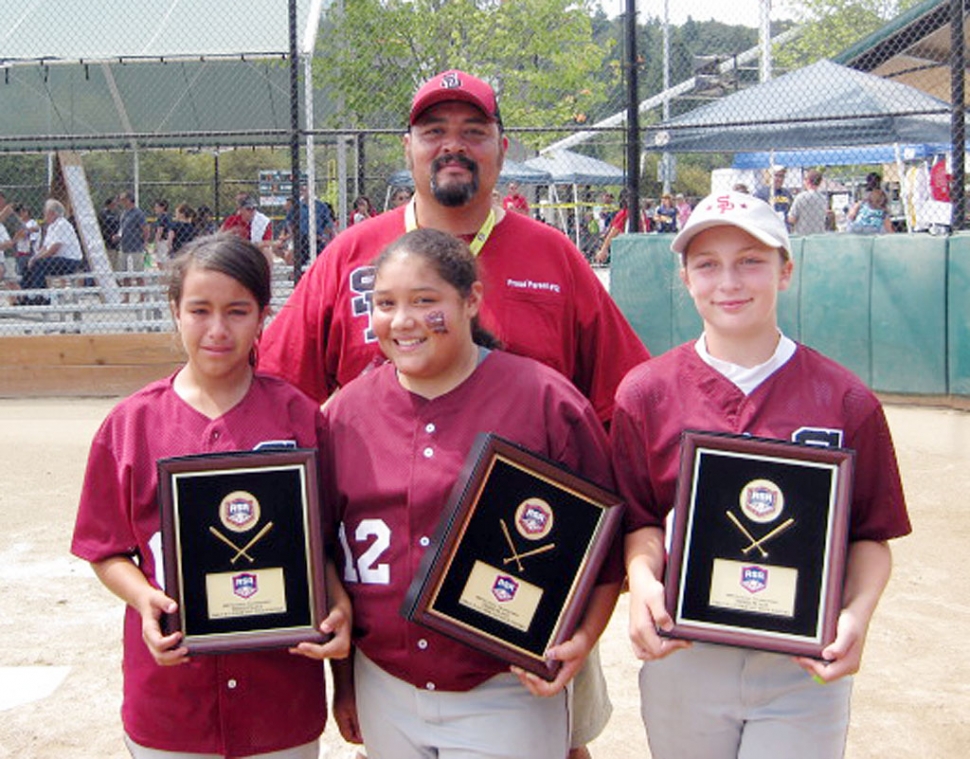 Bottom from left to right: Mary Munoz, Anissa Hernandez and Cece Flinn. Top - Coach: Carlos Hernandez.
The Santa Paula All Stars won a berth at the B State Tournament to attend the Western National Championship in Milwaukie Oregon. Mary Munoz, Anissa Hernandez and Cece Flinn were among 13 girls playing for Santa Paula. Santa Paula played against some tuff teams including Simi Valley which Cece pitched the game and won. Cece also had a shut out against Riverside Pride. Anissa who had a great hitting fest with an .421 batting average and used her leadership role to keep the team pumped and focused.. Mary was the key to our out field along with some awesome hits. After all was done they finished in 3rd Place against 59 other team from 8 states. The girls ended the 7 day event with a record of 7-2. Thanks to all those who supported our team to get to Oregon.
Game 1 Santa Paula vs Gladiators from Milwaukie, OR 11-0
Game 2 Santa Paula vs Commotion from Broomfield, CO 3-0
Game 3 Santa Paula vs Canby Wildcats from Canby, OR 6-3
Game 4 Santa Paula vs Idaho Xplosion from Meridian, ID 7-1
Game 5 Santa Paula vs Big John Pizza from Pendleton, OR 9-6
Game 6 Santa Paula vs Simi Valley Ca 7-6
Game 7 Santa Paula vs Riverside Pride from Riverside, CA 1-0
Game 8 Santa Paula vs South Huntington Beach, Ca 0-5
Game 9 Santa Paula vs Bonita Valley from Chula Vista, CA 0-12