By Gazette Staff Writer — Wednesday, February 22nd, 2017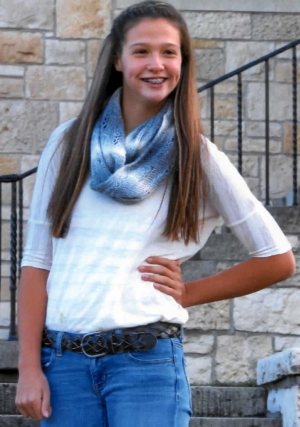 Kendall Sosa
Kendall Sosa, grand-daughter of well-known Fillmore residents, Gilbert "Mo" and Betty Sosa, was recently recognized as an outstanding scholar-athlete at Normal Community High School, Bloomington, Illinois. Kendall's proud parents are Steve and Valerie Sosa. Steve was an outstanding three-sport athlete at Fillmore High School during his playing days.
Kenall played basketball for 11 years including 4 years at NCHS. She is a member of the National Honor Society and Mu Alpha Theta. She was voted All-Conference First Team in basketball, soccer and volleyball and was All-Area 2nd team in basketball as well. Kendall was All-Sectional in soccer and All-Area Mention in volleyball. She also earned 18 Player of the Game Awards for the Lady Iron. She was MVP in Basketball and Soccer and voted Meathead of the Month. Last year she traded her athletic gear for a crown and was honored as NCHS Prom Queen.
Kendall's favorite Lady Iron Basketball memory is from her freshman year during the Holiday Classic. The Lady Iron were the underdogs but beat Normal West in double-overtime on her birthday! She hopes that her teammates remember to play basketball because they love it. They should always play hard but also have fun!!
Kendall will be attending Illinois Wesleyan University to study Business with a minor in Psychology. She will also be continuing her basketball career as a Titan!