Lady Flashes Softball Defeats Golden Valley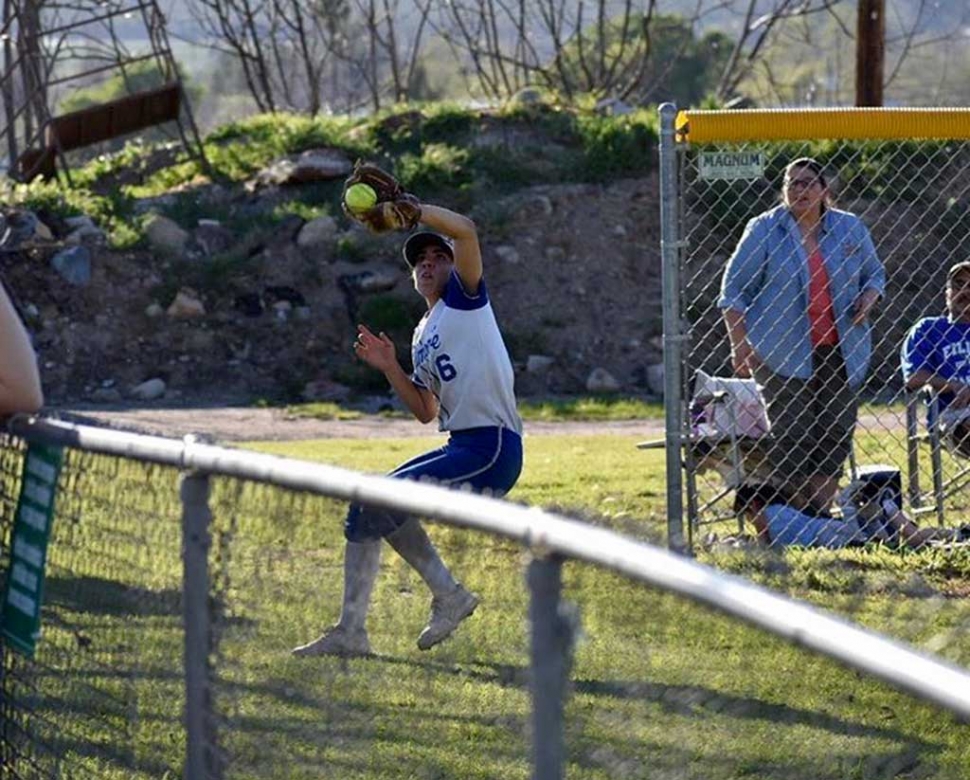 Senior Leah Meza makes a great catch in foul territory. Photo credit Betolu Photography.
By Gazette Staff Writer — Wednesday, March 15th, 2017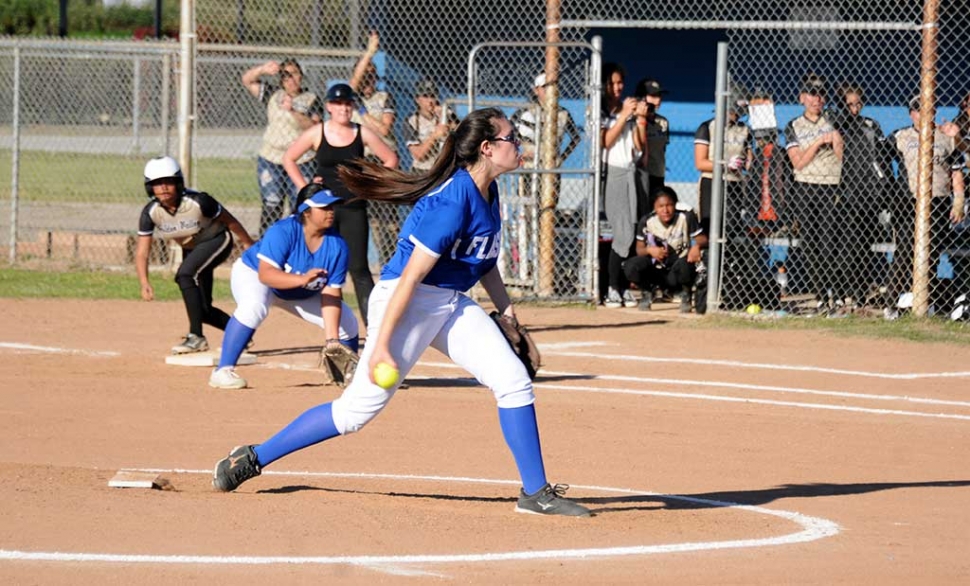 Flashes J.V. Pitcher April Lizaraga made her debut on the mound at last Thursday's game against Golden Valley High School. Flashes J.V. beat Golden Valley 11-9.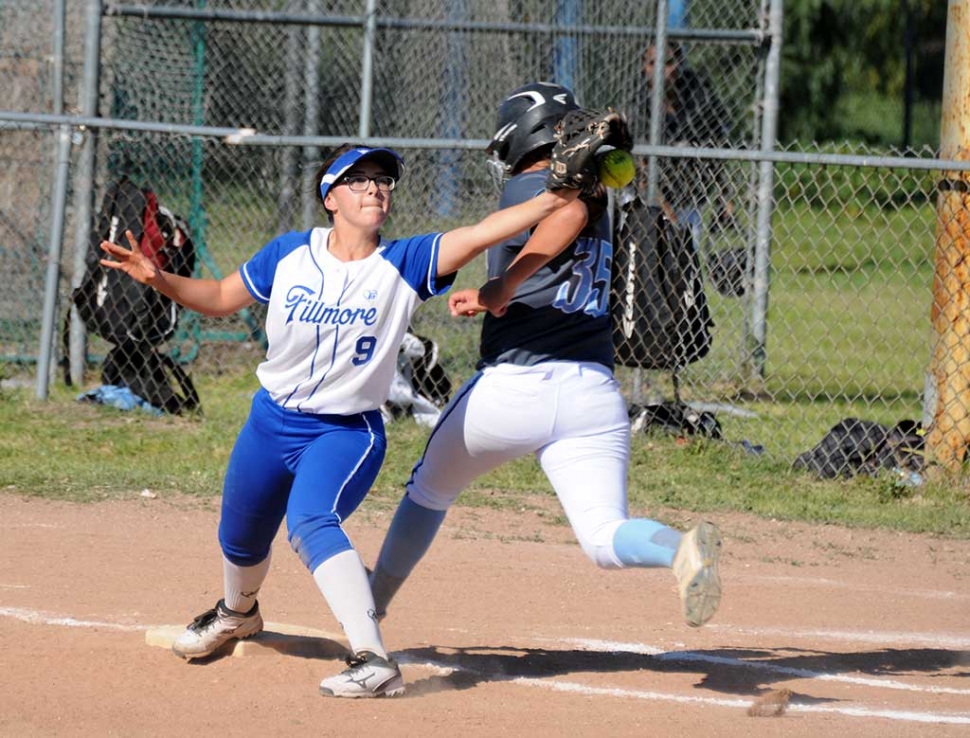 Flashes Varsity player Sammy Ibarra, stretches to get the out at first base against Buena High School, this past Monday's game. Fillmore lost to Buena 7-0, next game is Thursday 3:30pm against Santa Paula.
by Coach Kellsie McLain
This past Thursday the Flashes Varsity Softball team put on a spectacular show in their home opener versus Golden Valley High School. Having fallen behind 3-0 early in the game, the Flashes battled back to tie the score 3-3. However, Golden Valley soon charged ahead once again to lead the game 6-3. With two outs and hopes dwindling, the Flashes offense rallied in the bottom of the 5th inning to tie the game a second time. After a scoreless 6th inning for both teams, Fillmore pitcher Sydnee Isom headed into the top of the 7th to face the heart of Golden Valley's talented lineup. With nearly flawless fielding and great pitching, the Flashes kept the Grizzlies at bay and maintained the 6-6 tie. In their final at-bats of the game, Fillmore managed to put the ball in play and get a base runner (Cali Wyand) on 3rd with two outs. In a dazzling show of audacity, the Flashes sent their runner wheeling towards home on a pass ball. Wyand successfully stole home plate to earn the Flashes victory over the Grizzlies. Final score: 7-6. Highlights: Kasey Crawford went 2- 4 and scored 1 run; Cali Wyand went 2- 4 and scored 2 runs (one being winning run); Leah Meza and Kayla Carrillo each had 2 RBI's.; Pitcher Sydnee Isom had 8 strike outs in 7 innings. This Thursday the Flashes will face the rival Santa Paula Cardinals at home in their first league match. Game time: 3:30PM.