Homecoming Flashes vs Malibu
By Gazette Staff Writer — Thursday, October 29th, 2009

The 2009 F.H.S. Homecoming Court pictured (l-r): Principal John Wilber, Sophomore Princess Jenna Wilber, not pictured Prince Sammy Orozco, Senior Prince Jose Estrella, Princess Cory Carrillo, Joe Magdaleno, Queen Moneh Magdaleno, not pictured KingTate Suttle, Grand Marshal Kirk Richter, Senior Prince Kyle Dezavala, Princess Jazzmin Galvez, Junior Prince Gerardo Avalos, Princess Cristina Garibay, Freshmen Prince Mario Hernandez and Princess Desirae Perez. Football photos courtesy of Crystal Gurrolla.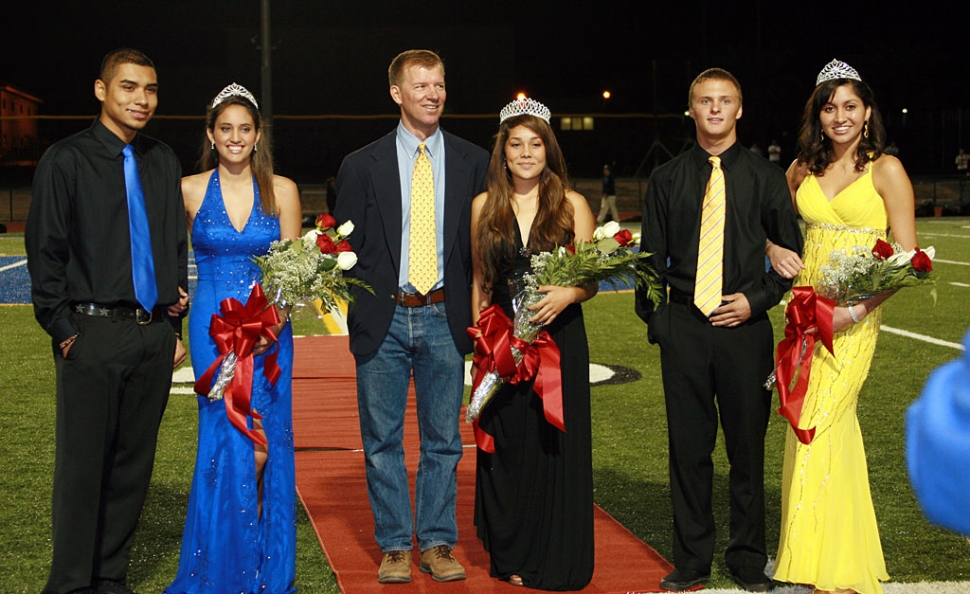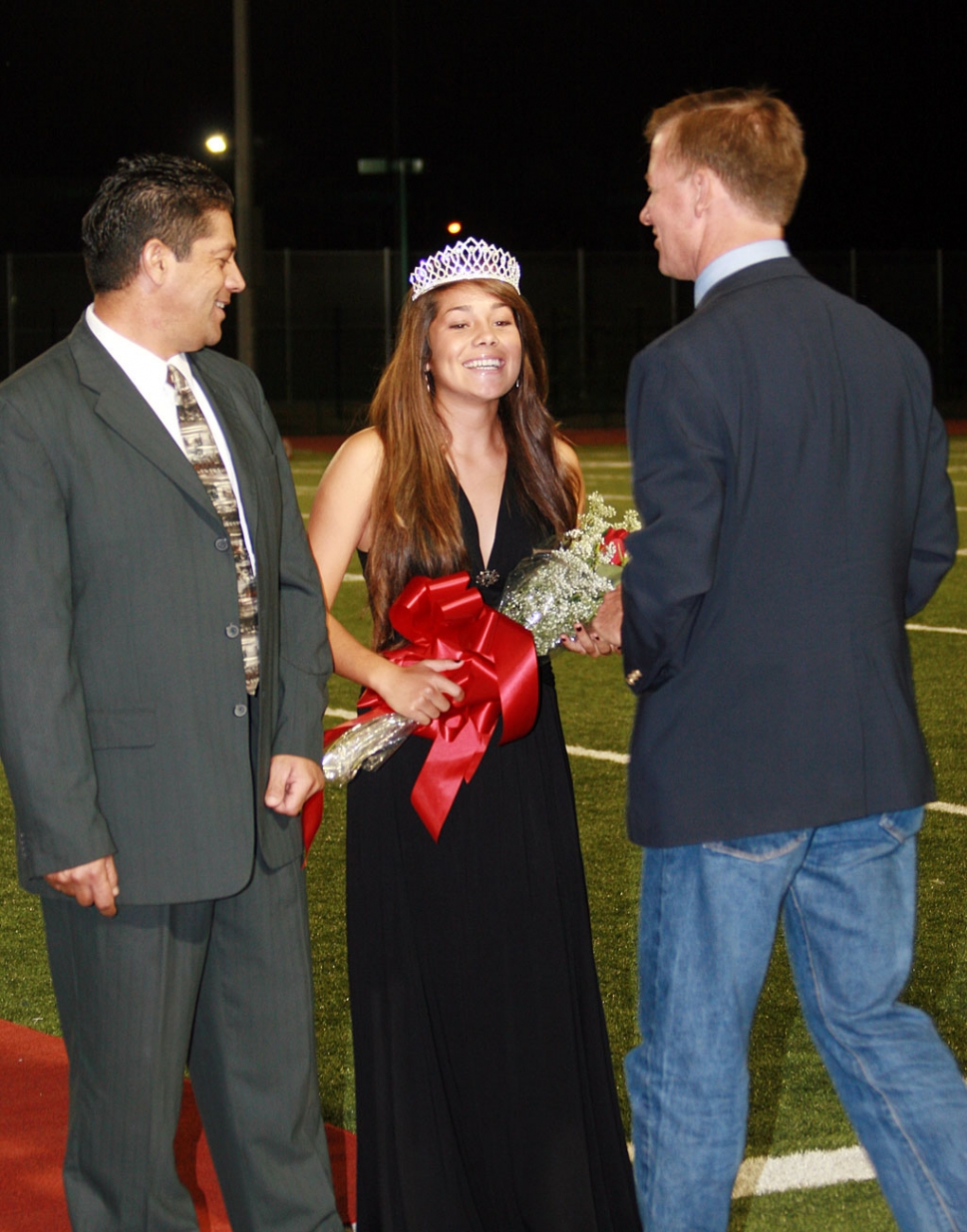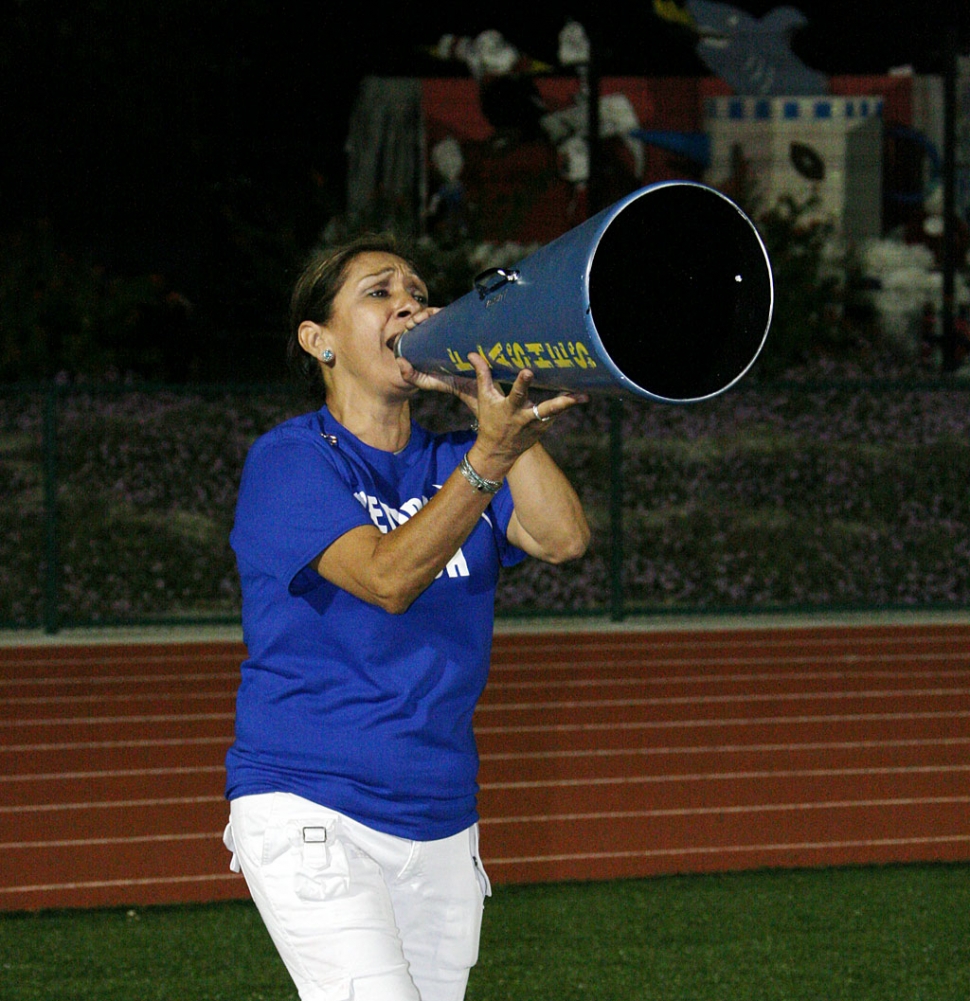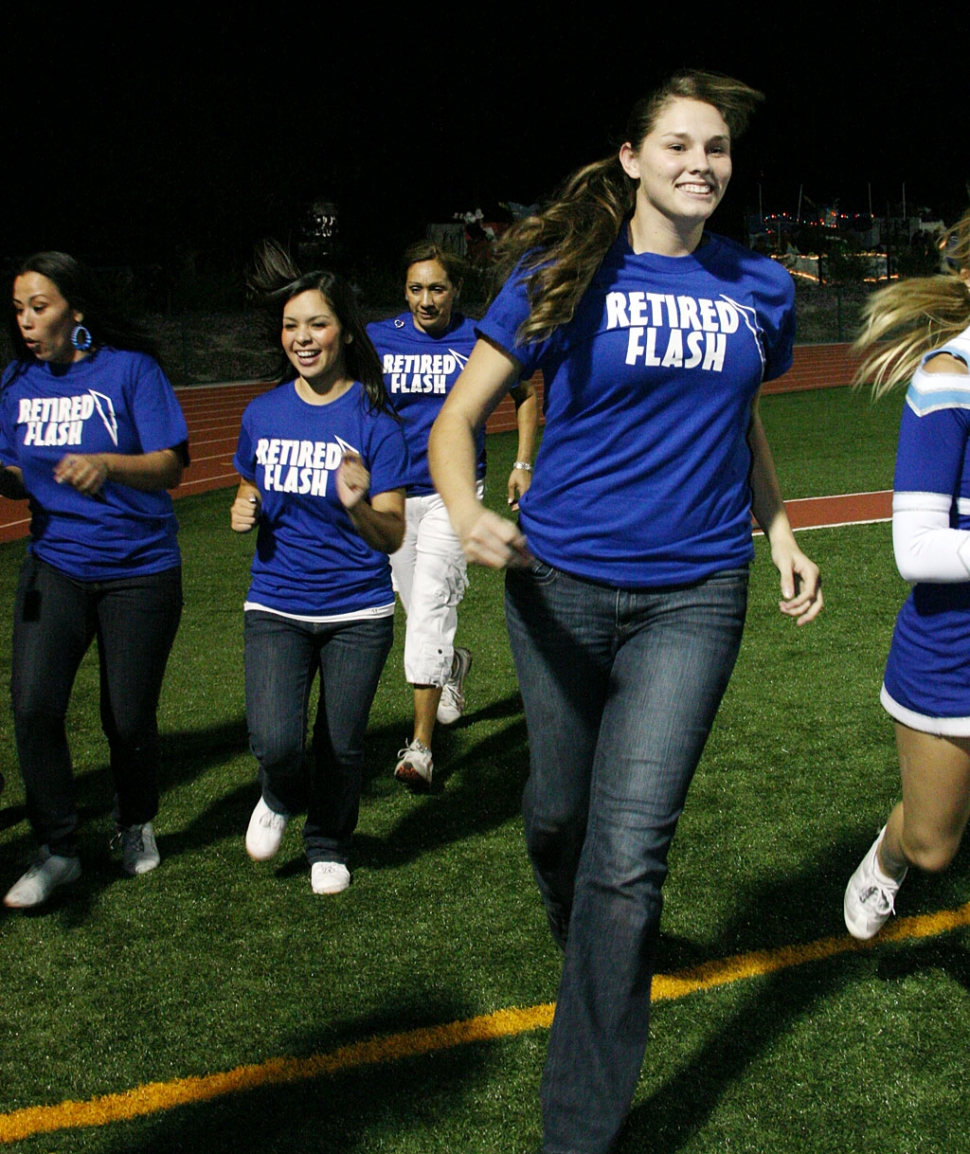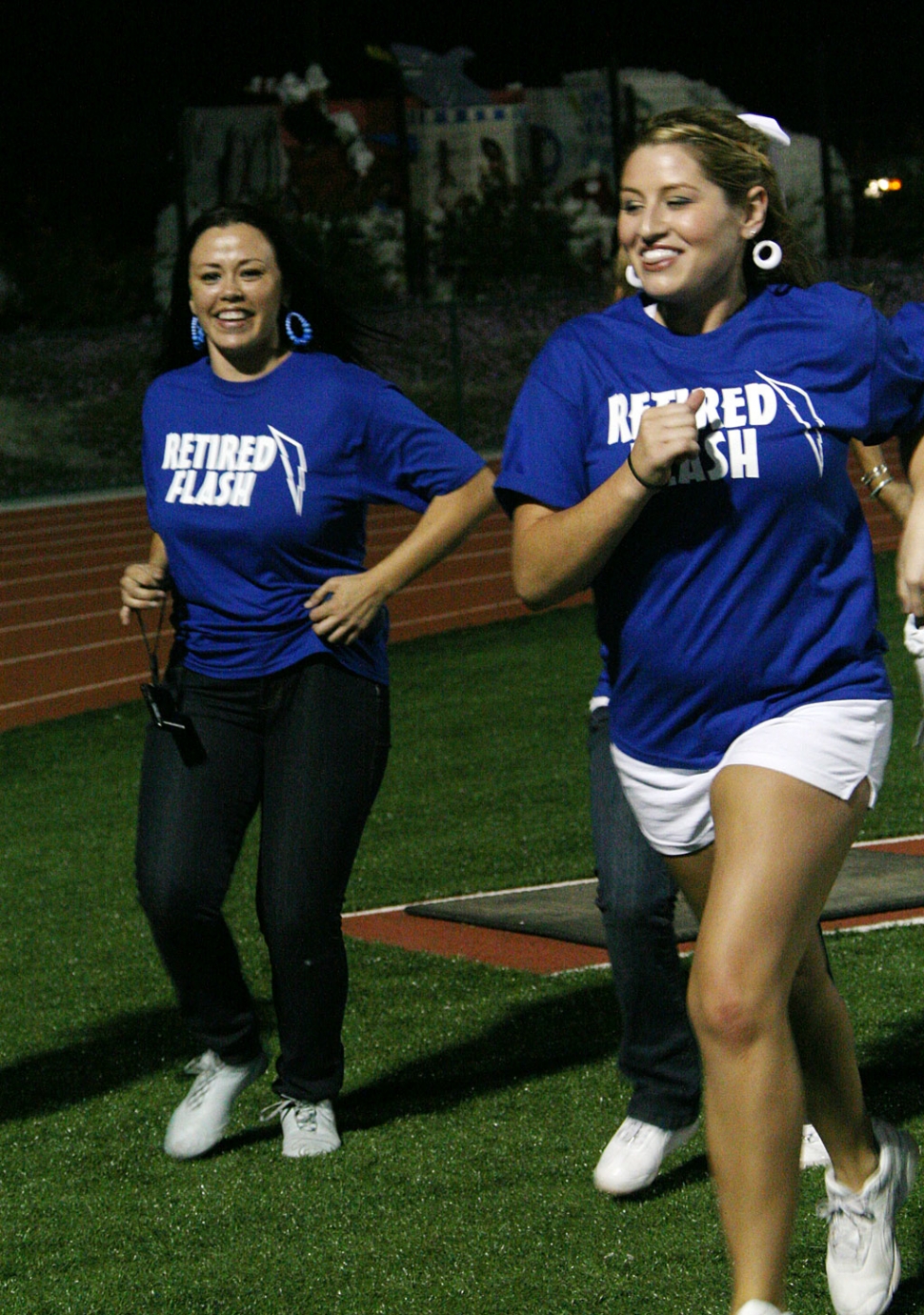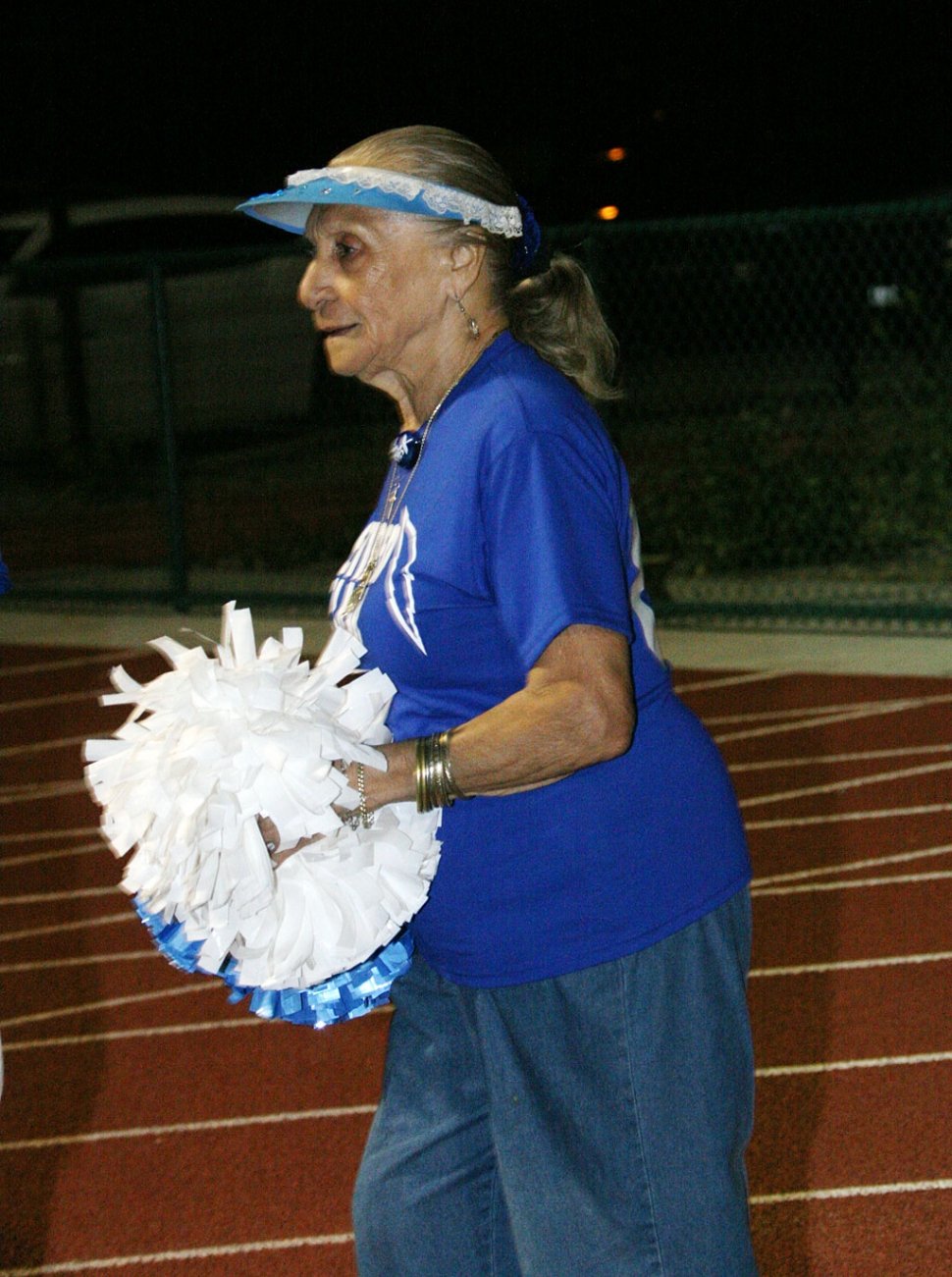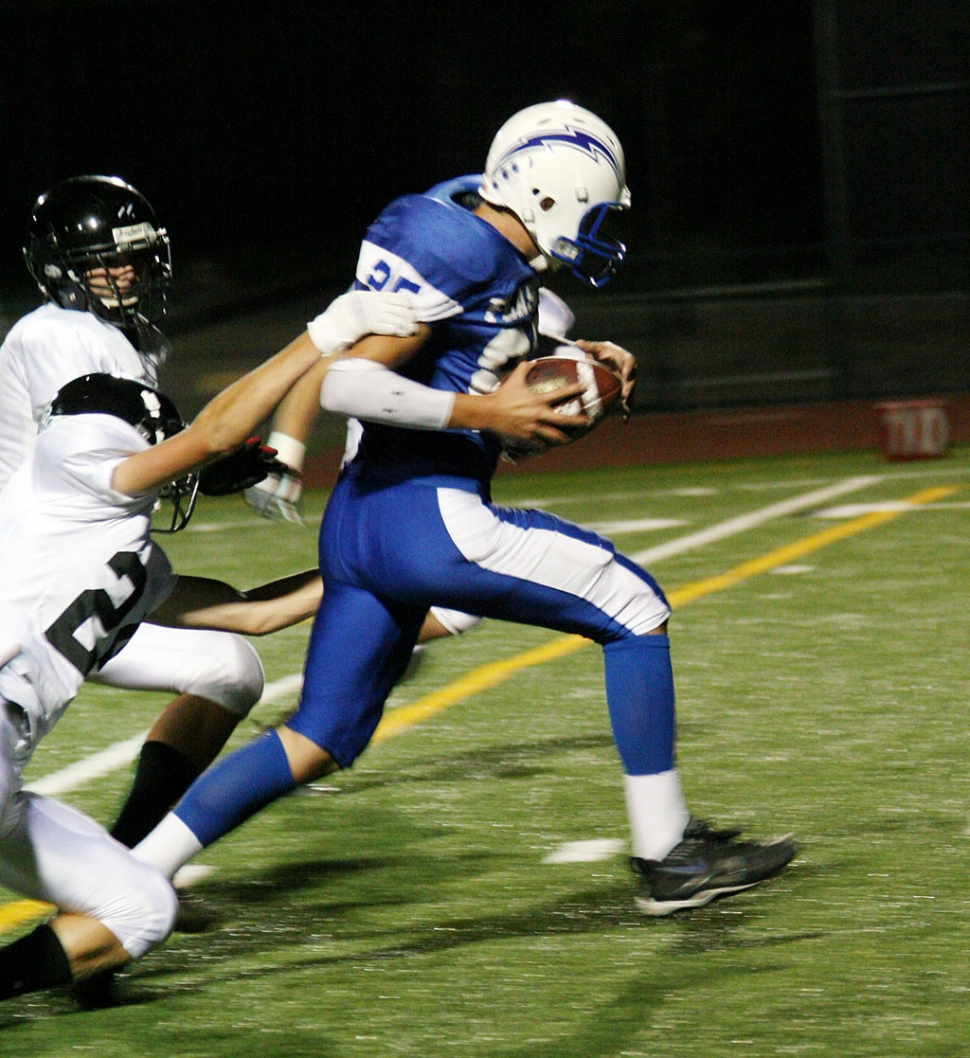 Chris De La Paz had a great receiving game 4 receptions for 65 yards against Malibu. De La Paz scored one touchdown.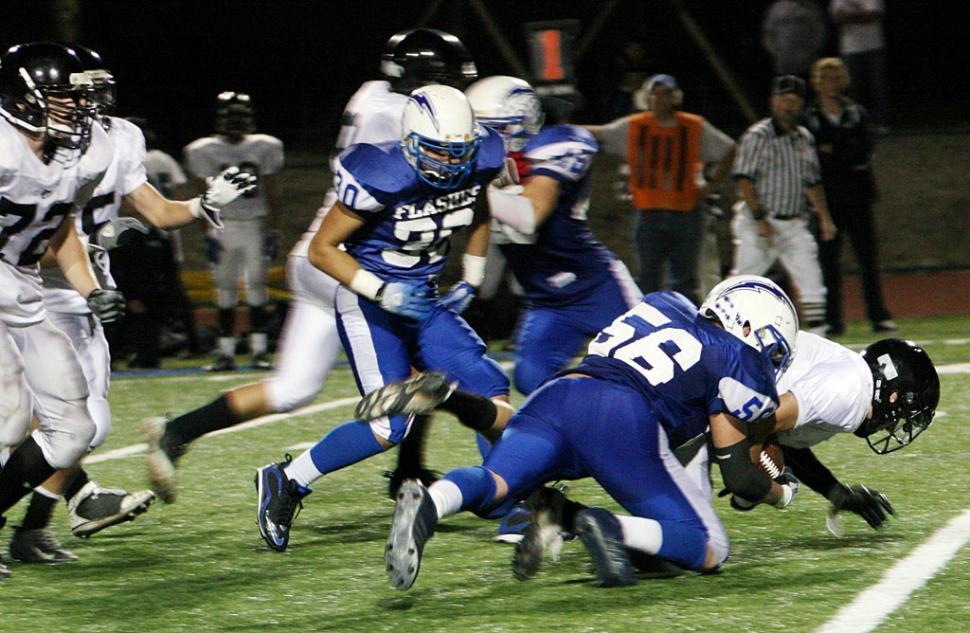 Dylan Dawson #56 had 14 tackles against Malibu. Derek Luna had 11. The Flashes defense had a total of 8 sacks. Also on Defense Matt De La Cruz and Nick Paz had an interception.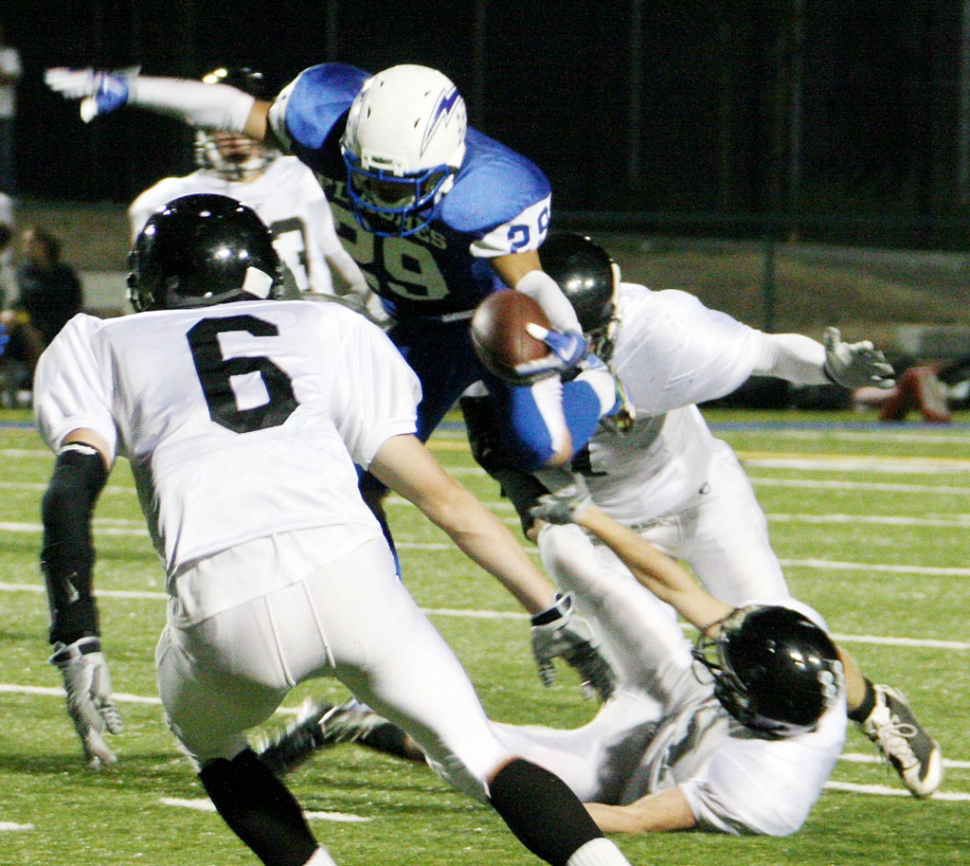 Zach Golson fights his way through Malibu's defense Friday night. Golson dives into the end zone to score a touchdown but unfortunately is was called back due to a holding call. Also on offense Corey Cole rushed for two touchdowns and passed for a 2nd touchdown. Cole was also 8 for 14 for 142 yards. Nick Paz again had a great game, Paz rushed for 135 yards on 16 carries. Fillmore plays this Friday against Santa Paula Cardinals, in Santa Paula.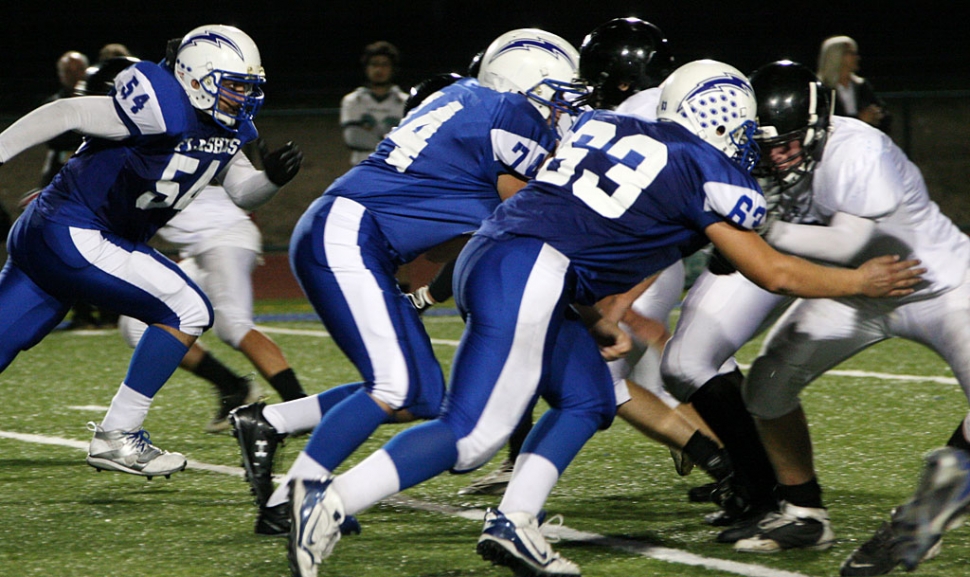 Flashes defense played well against Malibu. Pictured above Emilio Gomez #54, Brandon Barker #74, and Cody Jackson #63. According to Coach Dollar, "This was a tough Malibu team, they ran a completely different offense this year. They tried to spread out our defense, but we put a lot of pressure on their quarterback and made some big plays. A good win for Homecoming."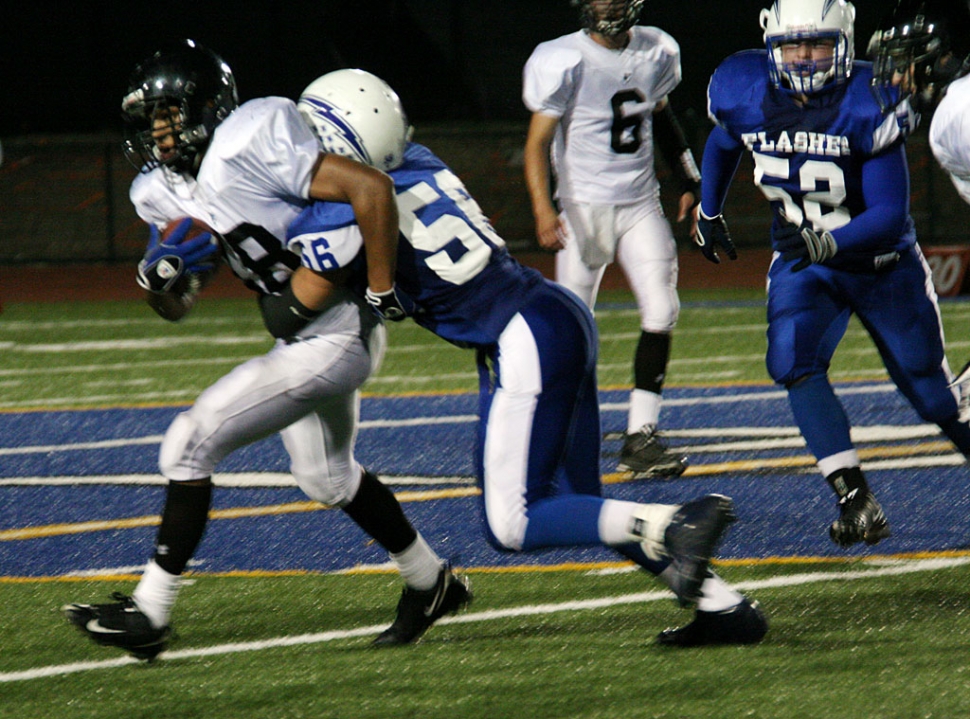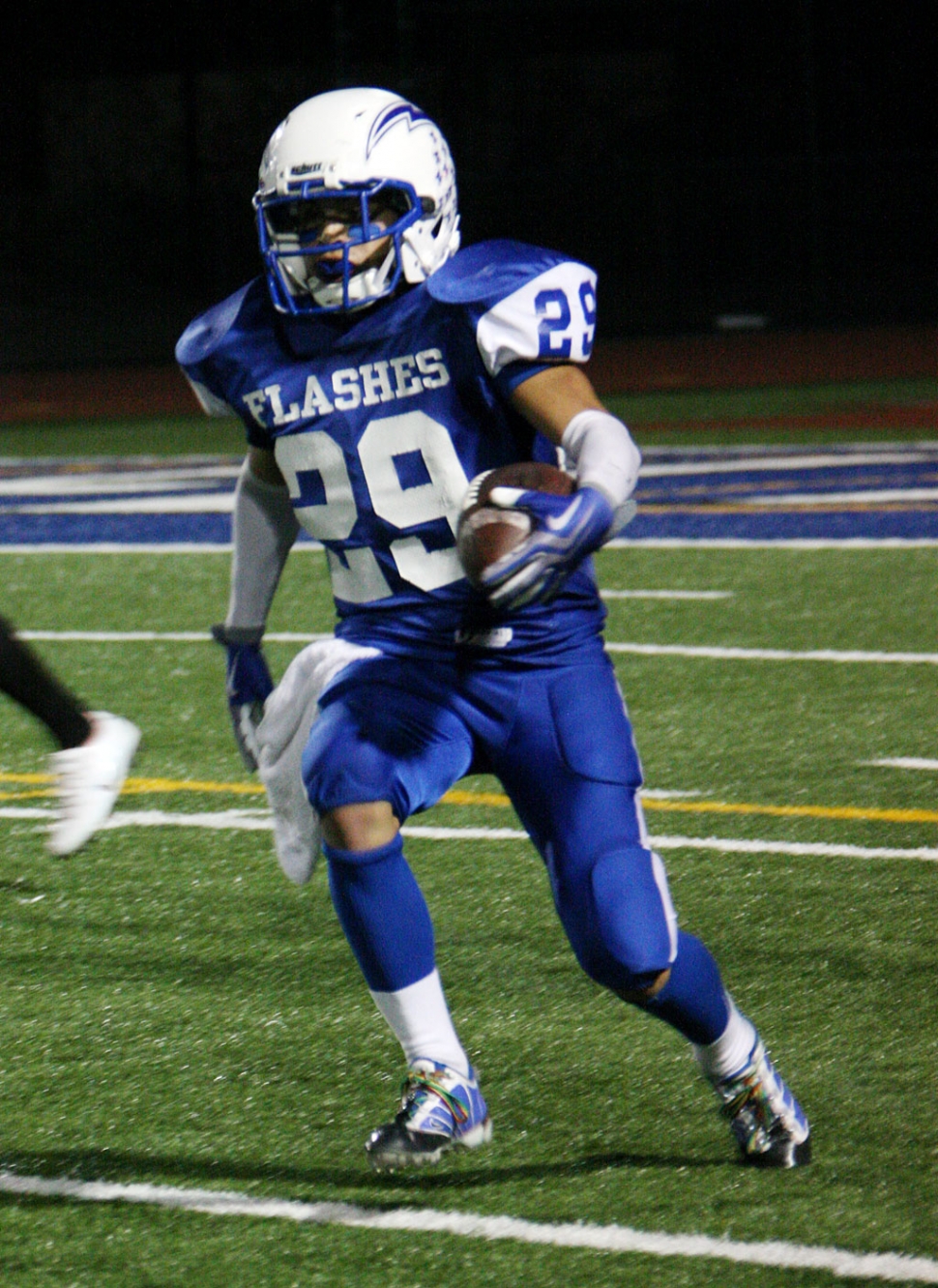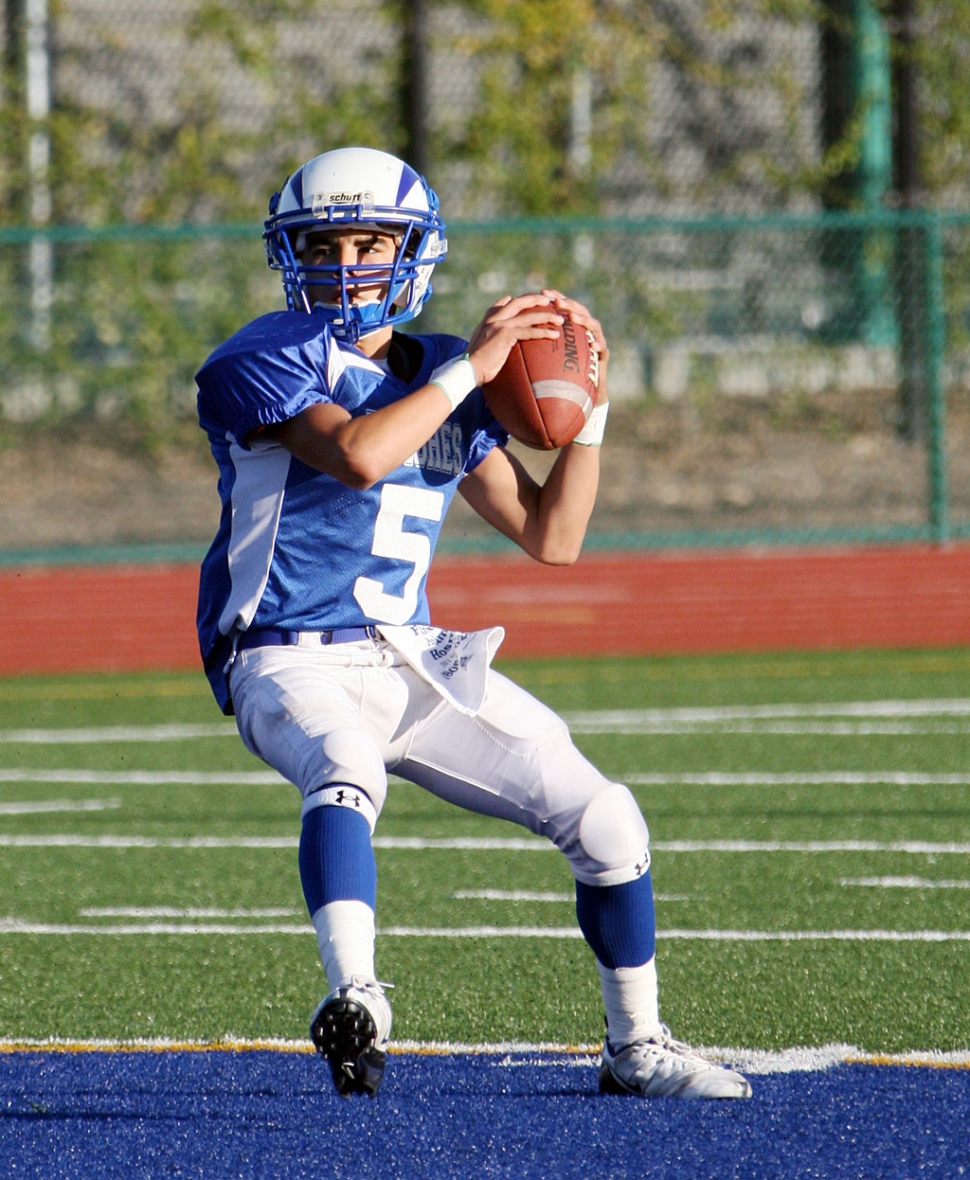 Robert Bonilla #5 Quarterback for J.V. did a great job against Malibu. Bonilla, Collin Farrar, and Mario Hernandez scored. The offense line played great, Tony Sanchez, Brandon Pina, Anthony Perez, Lalo Gomez, Johnny Wilber and Daniel Cruz blocked well. On defense: Sanchez, Perez, Jeremy Martinez, and J.P Galvez held their own and only allowed 27 points to be scored against them. Final score 42-27.