Heritage Valley Blazers Take on Thousand Oaks Flyers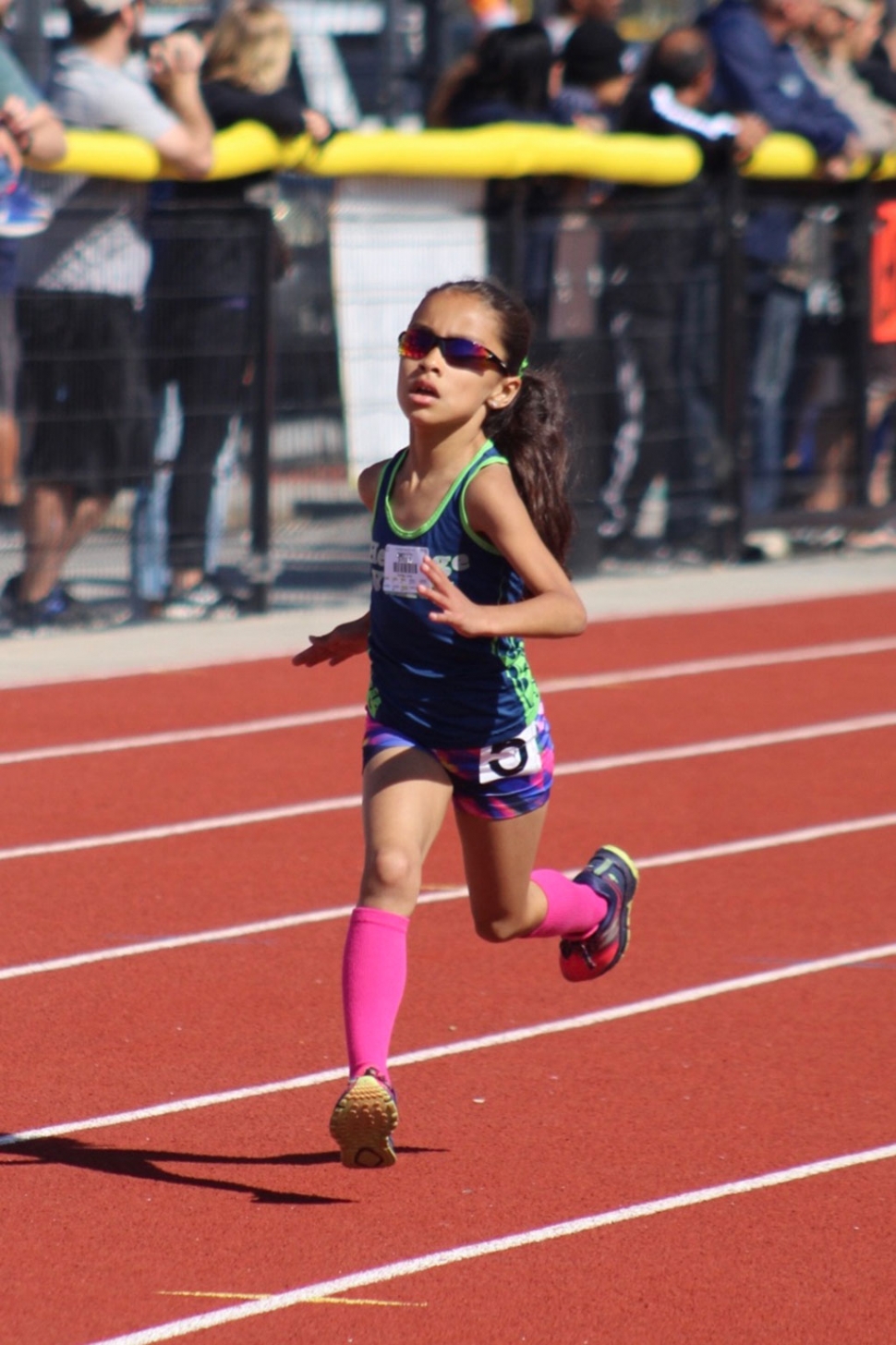 By Gazette Staff Writer — Wednesday, April 10th, 2019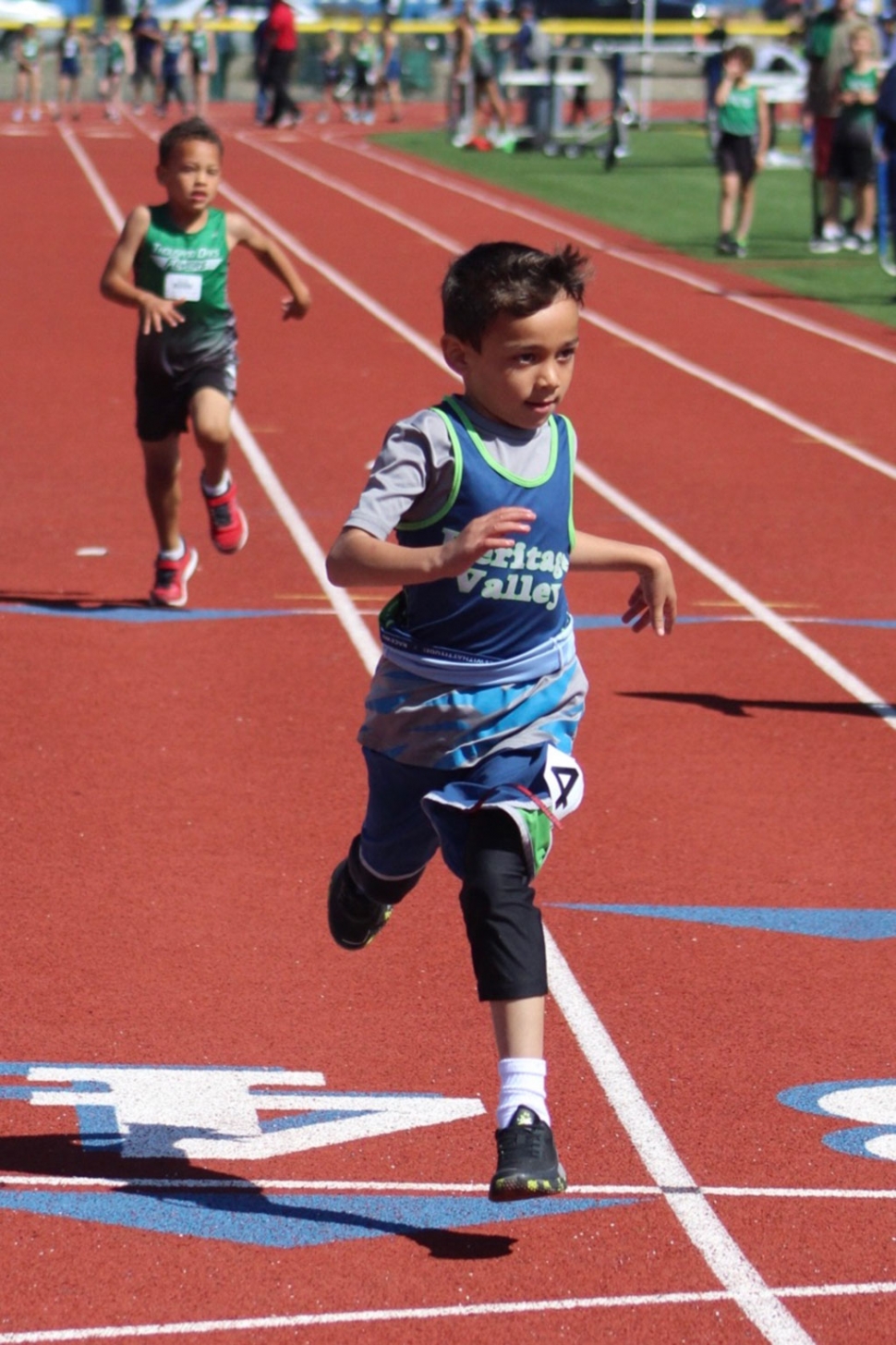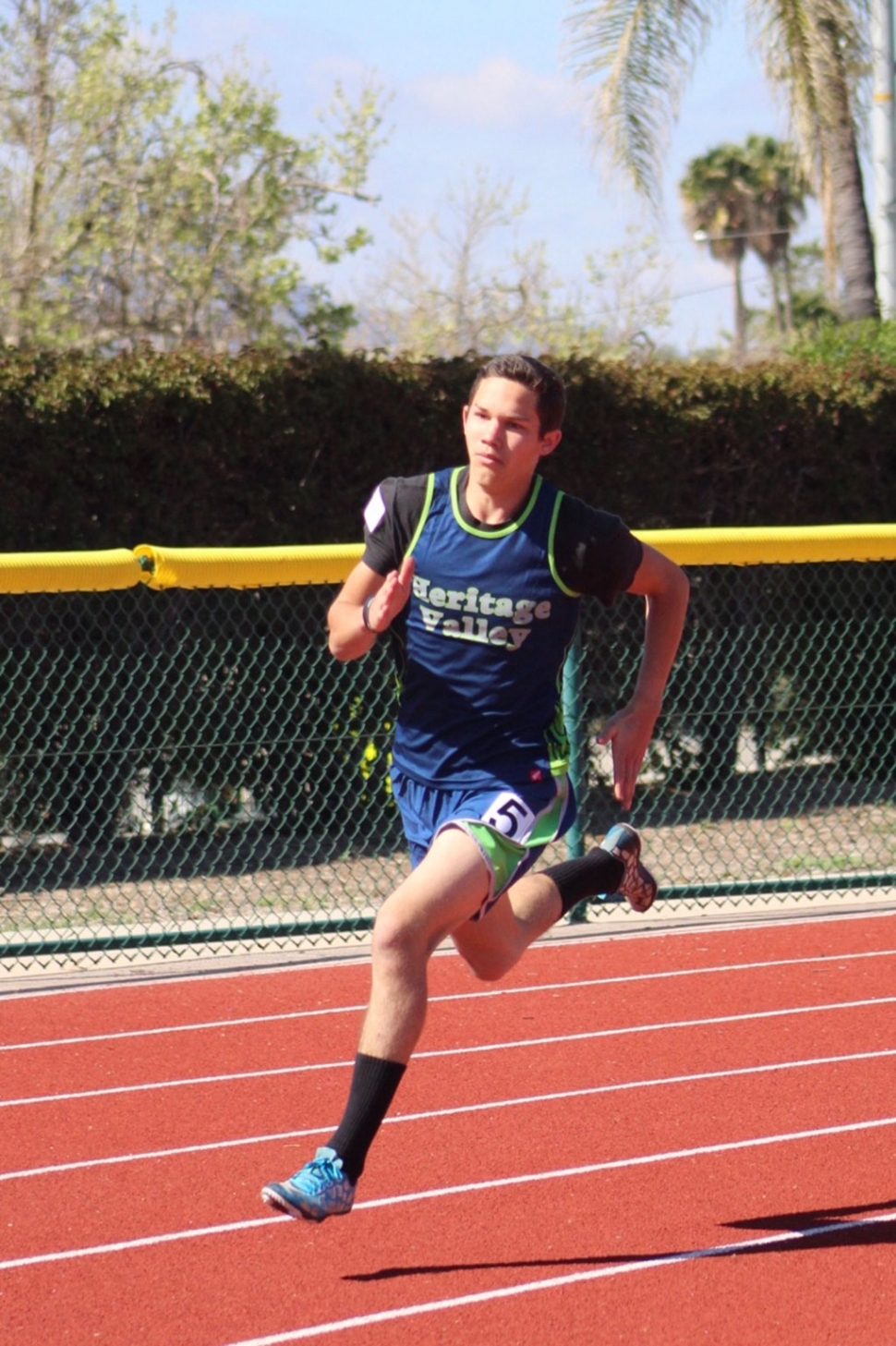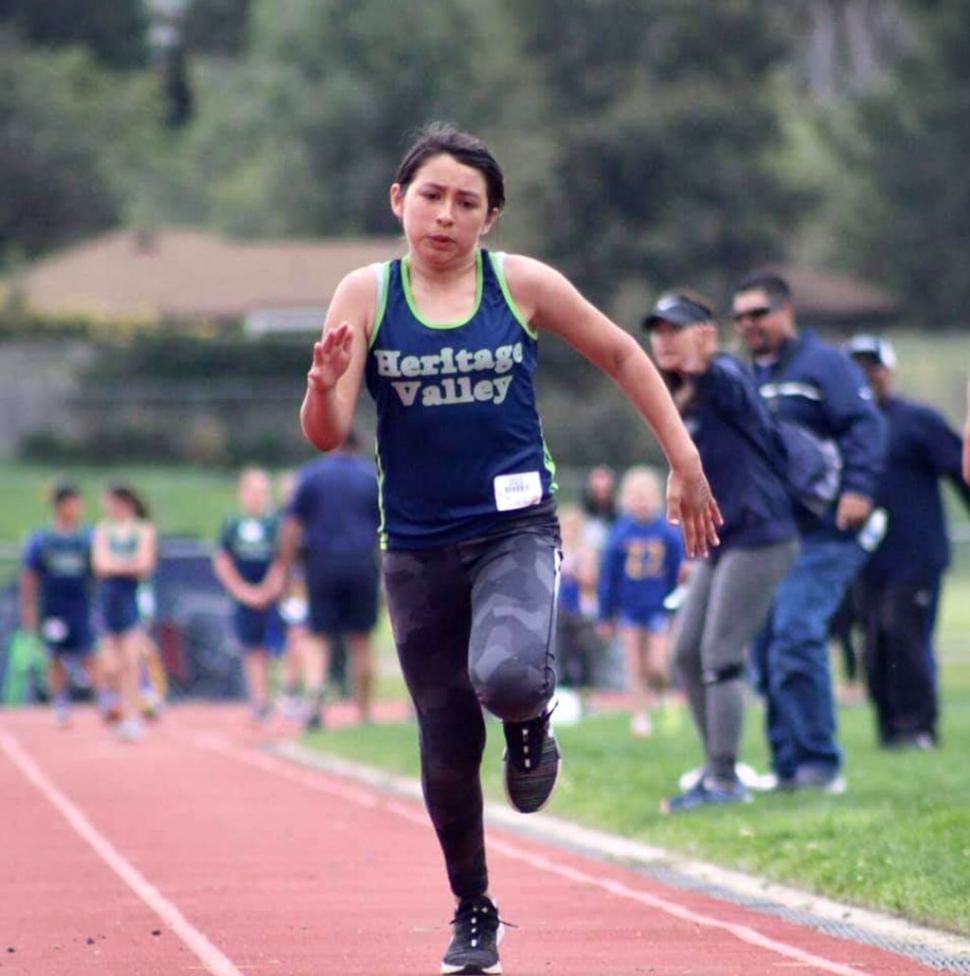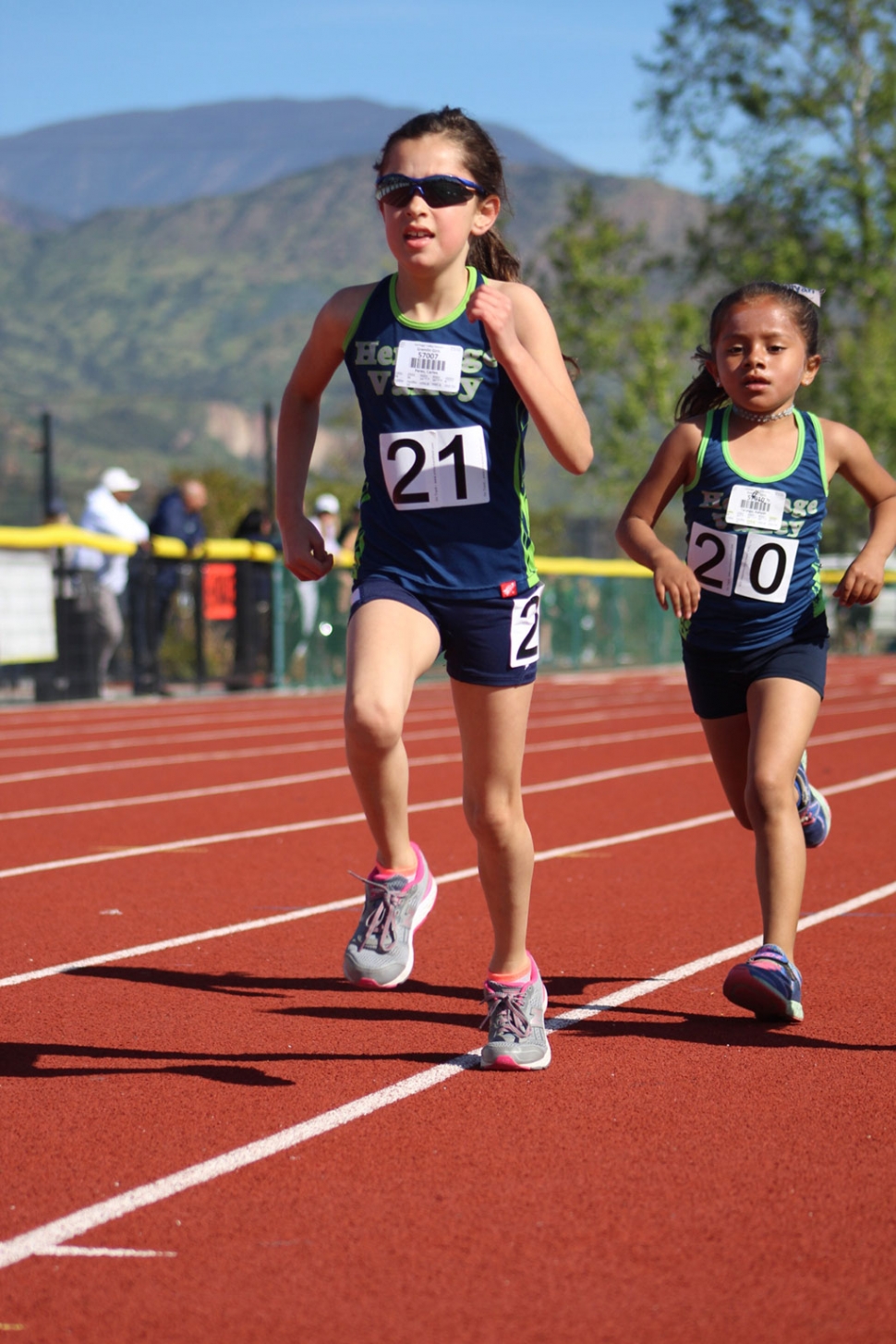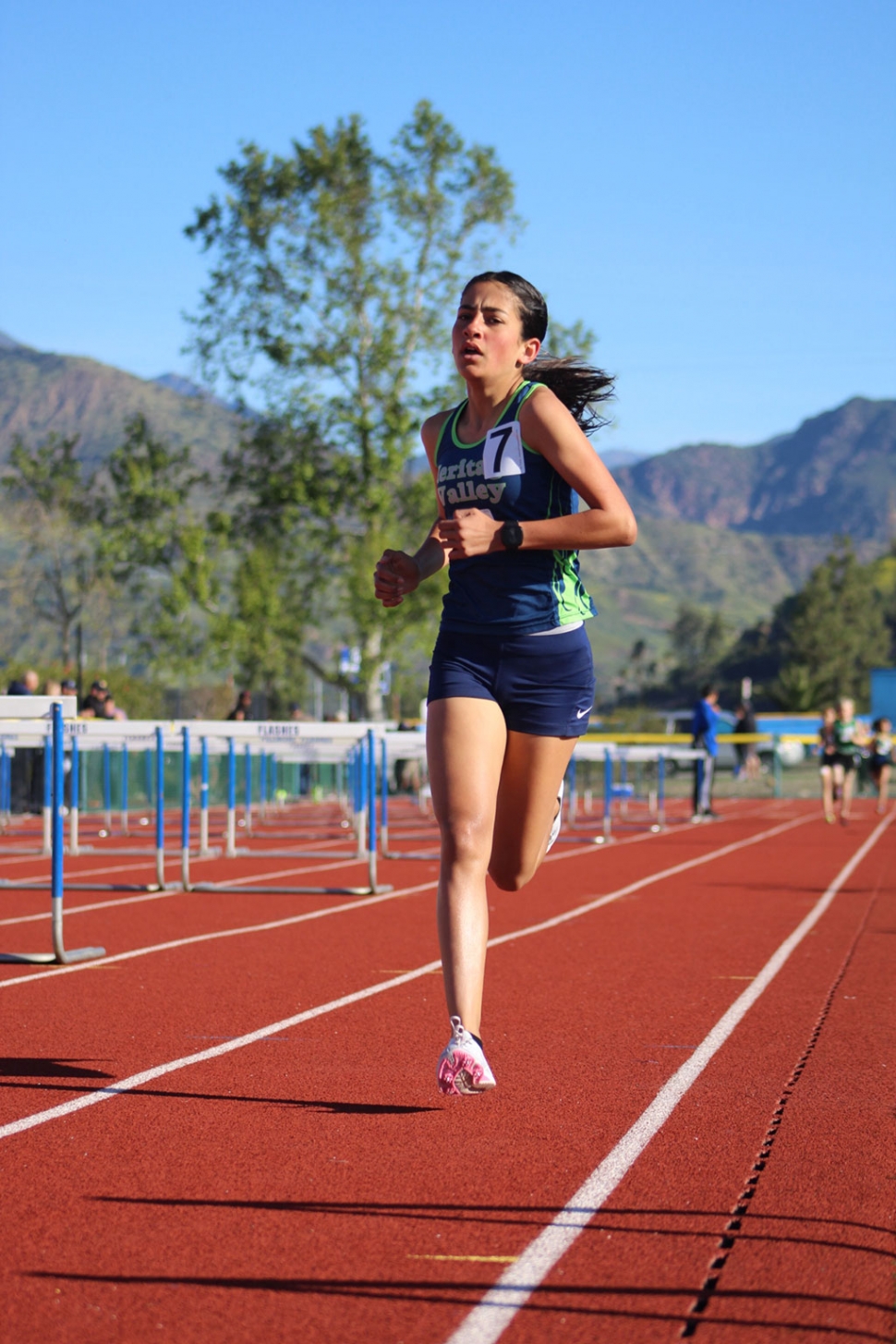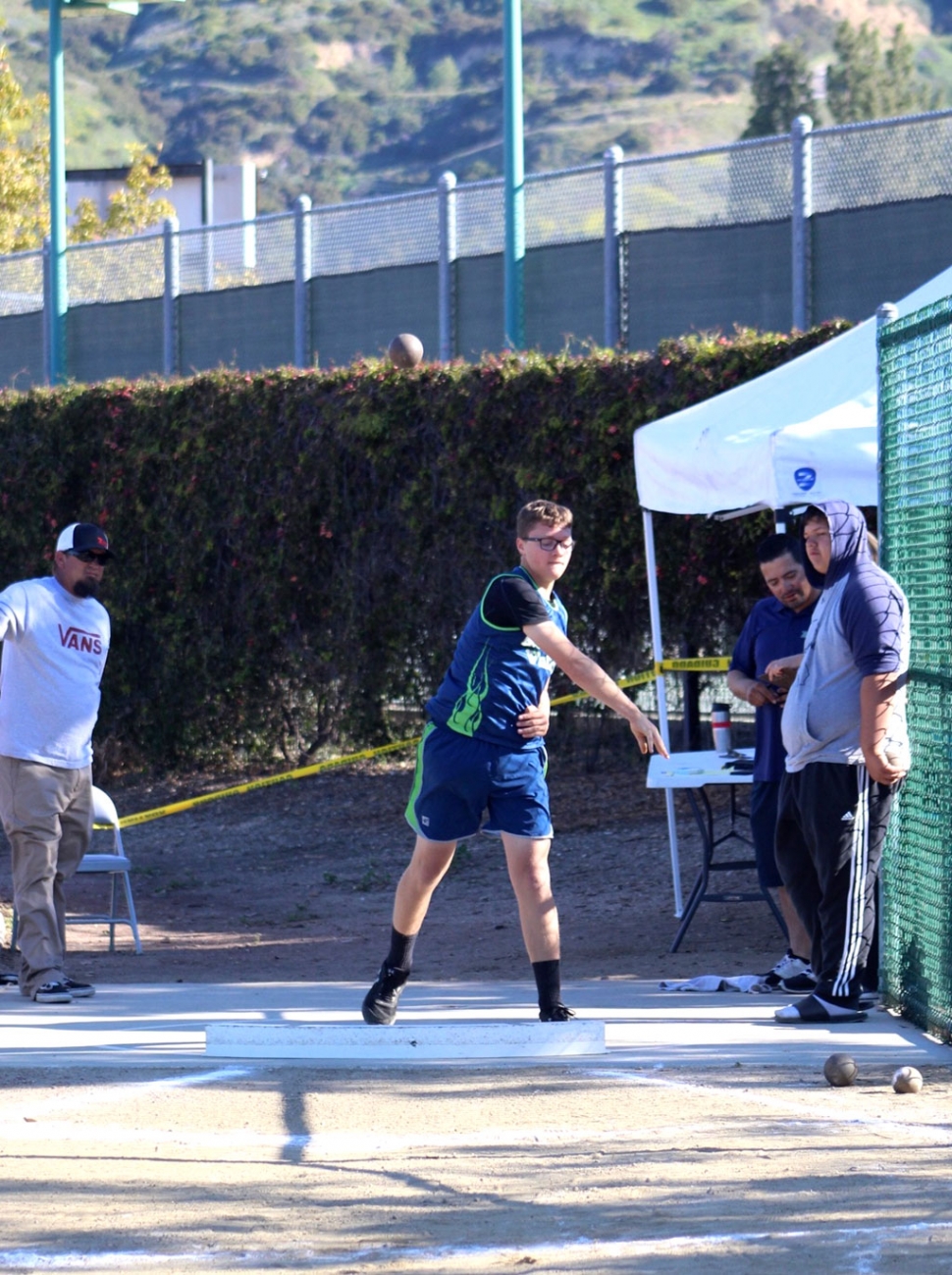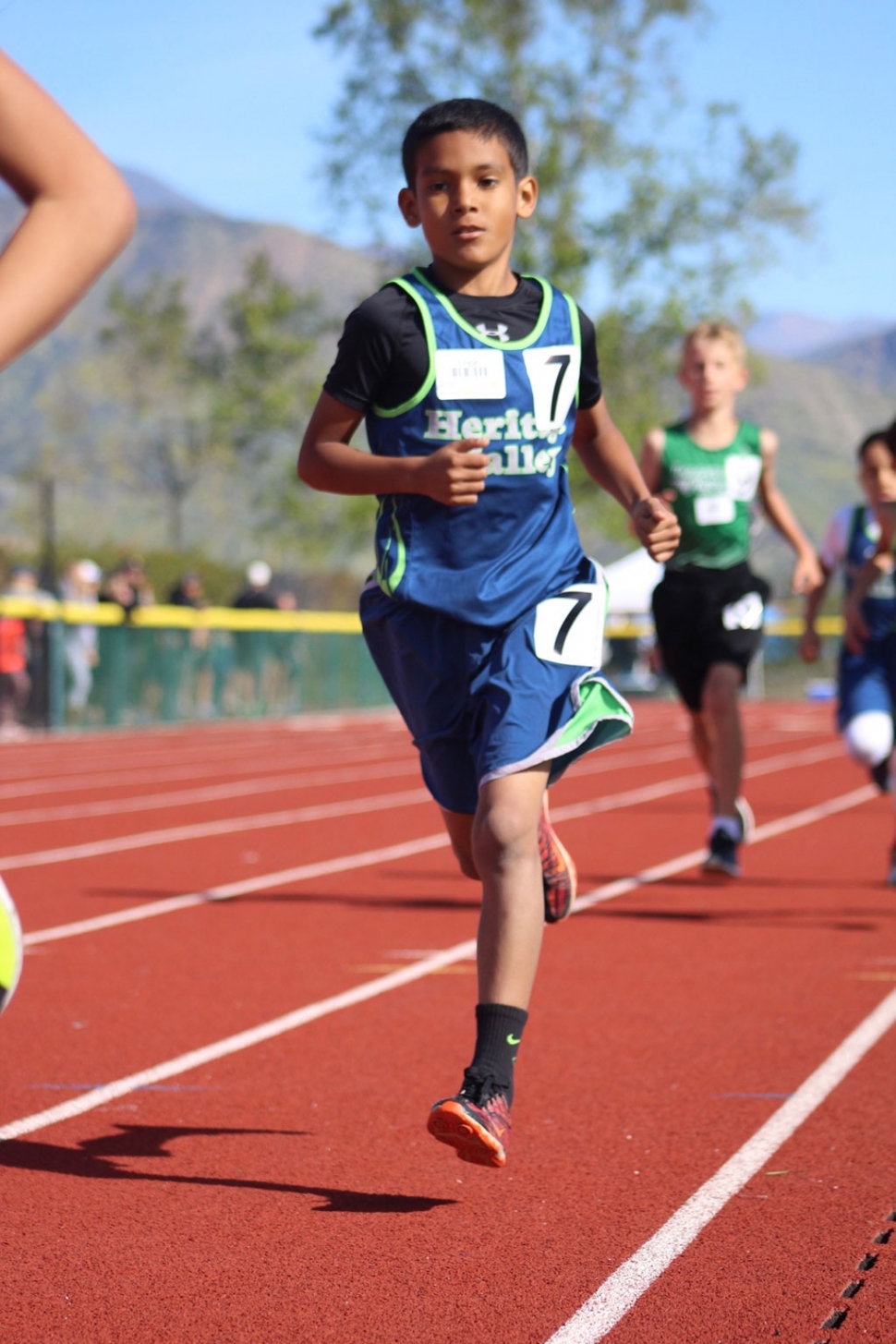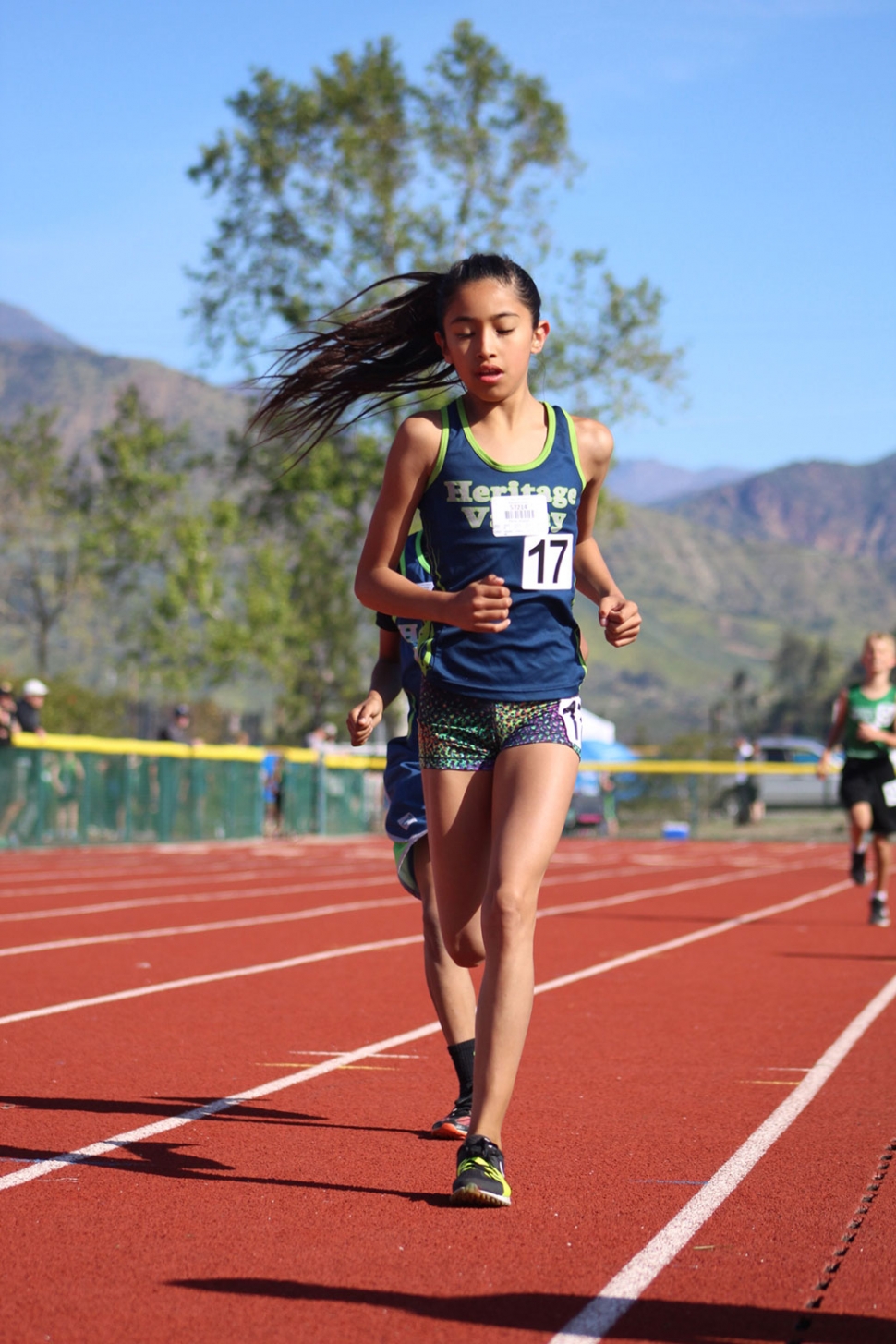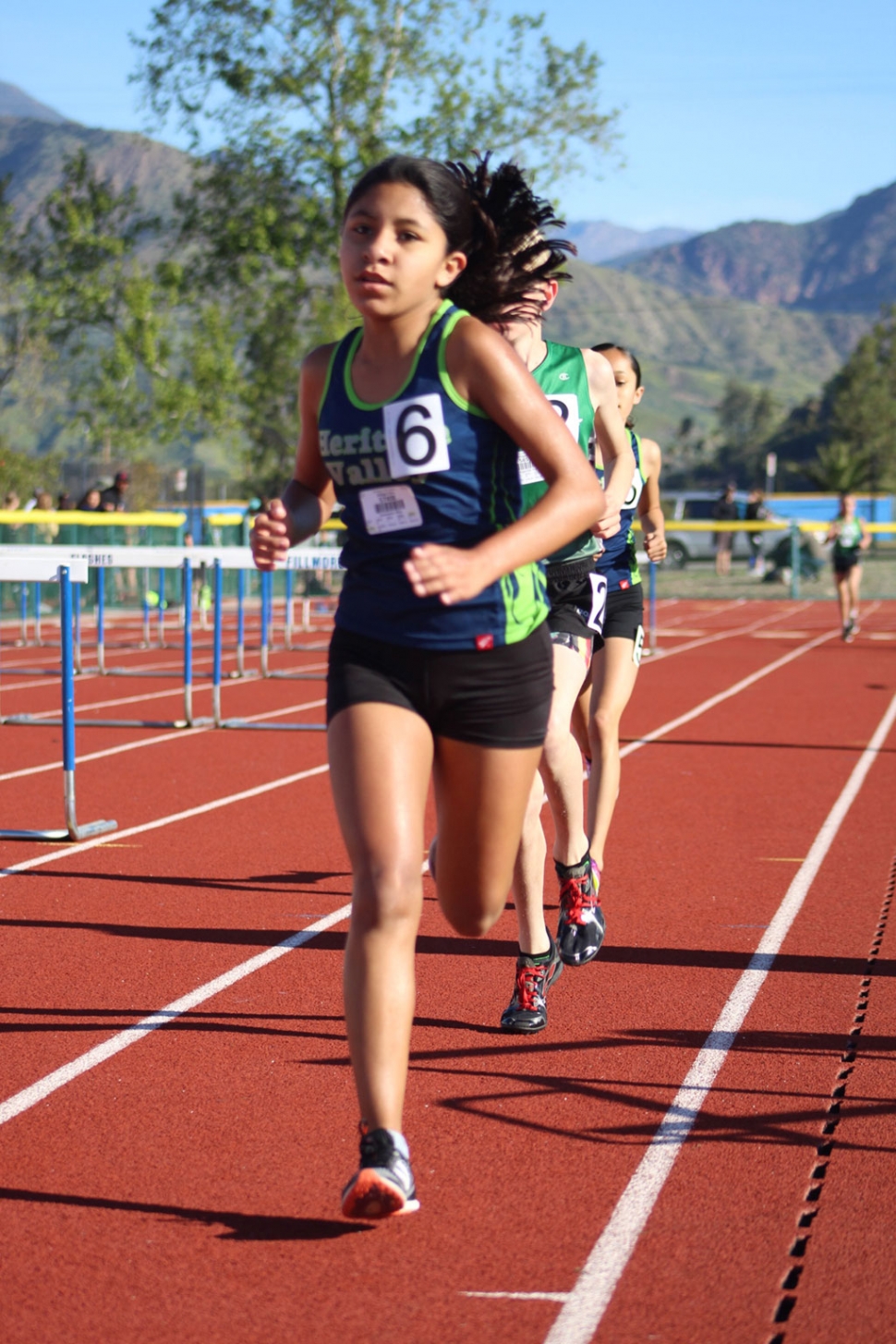 Submitted by Erika Arana
With Spring just underway, The Heritage Valley Blazers track and field team had plenty of bounce in their step as they competed on Saturday, April 6, 2019, in the fourth meet of the season. This was the third meet the club hosted at Fillmore High School, which saw some of our local athletes competing for victory as well as personal records against the Thousand Oaks Flyers.
3200m distance runners this week were Niza Laureano placing first in 12.19.63 (girls/11-12); Lindsey Ramirez 11:43.31 and Carolina Garcia 12:25.97 (girls/13-14).
Combing speed and endurance in middle distance in the 1600m run were Aaliyah Tarango 7:50.37 (girls/7-8) first; Abel Arana with a PR of 6:04.64 for first (boys/9-10). Paola Estrada 5:50.26 first and Kaylani Perez 6:07.99 second, both in (girls/9-10); Niza Laureano 5:52.44 (girls/11-12); and Peter Kuebler a PR of 5:17.76 for first (boys/15-16). In the 800m run, Carlee Perez 3:52.94 first (girls/7-8); Paola Estrada 2:43.00 first (girls/9-10); Lindsey Ramirez 2:26.12 first (girls/13-14); and Timothy Pillado II 2:45.56 first with teammate Santiago Felix second (boys/9-10).
Distance runner gone Sprinter was Lucy Zuniga (girls/7-8) who has been blazing a trail in every single event she races. This week she placed first in the 100m, 200m, and 400m Dash, putting her in the top rankings for Ventura County. Also placing first in the 200m Dash, was Vincent Halcon 38.86 (boys/7-8); Leah Barragan 29:50 (girls/11-12); and Albert Penuelas 28.50 (boys/11-12). In the 400m Dash, HV Blazers had four in a row across the finish line in the (girls/9-10) with Jasmine Gonzalez 75.98, Sarah Cedillos, D'Andra Amezcua and Aliana Manzano, in order. Leah Barragan, first with a PR of 68.93, also PR's right behind her were Destiny Cardona in 3rd 76.39 and Jaelyn Castro, 4th with 76.96 (girls/11-12); Kaliz Perez PR of 66.03 for first (girls 13-14); and John Paul Mohun 57.80 also first (boys/15-16).
In the 4x400m relay, Jacob Martinez, Evan Ramirez, Isaiah Morales and Rodrigo Castillo took the win with a time of 5:18.49 (boys/9-10).
Long Jump leapers impressed with jumps of 16-09.50 for Diego Amezcua; John Paul Mohun 16-02.00 and Joseph Collins all in (boys/15-16).
Throws saw Carlos Esquivel PR with a throw of 17-01.50 (boys 9-10); Nathan Alcantar threw 28-06.25 in (boys/11-12) for first; and continuing to dominate the field were Celeste Velazquez, with a distance throw of 31-03.50 in (girls/13-14) and Kade Larson first 34-04.50 (boys/13-14).
Next on the schedule sees the Blazers traveling to Oxnard High School to compete in the 10th Annual Southern California Youth Invitational on Saturday, April 13th and Sunday 14th, 2019.
The Heritage Valley Blazers is the only local youth track and field club covering Fillmore, Santa Paula, and Piru that provides training in running and field events for both first time and experienced youth athletes ages 6-16. Please join us for our next local event on May 4, 2019, when the Heritage Valley Blazers host the Ventura County Youth Track Conference Finals (West) at the Fillmore High School. Racing begin at 8:30am!
Please visit our website http://www.hvblazers.org. You can also follow us on Instagram @hvblazers and on Facebook at HV Blazers.