By Gazette Staff Writer — Wednesday, April 6th, 2016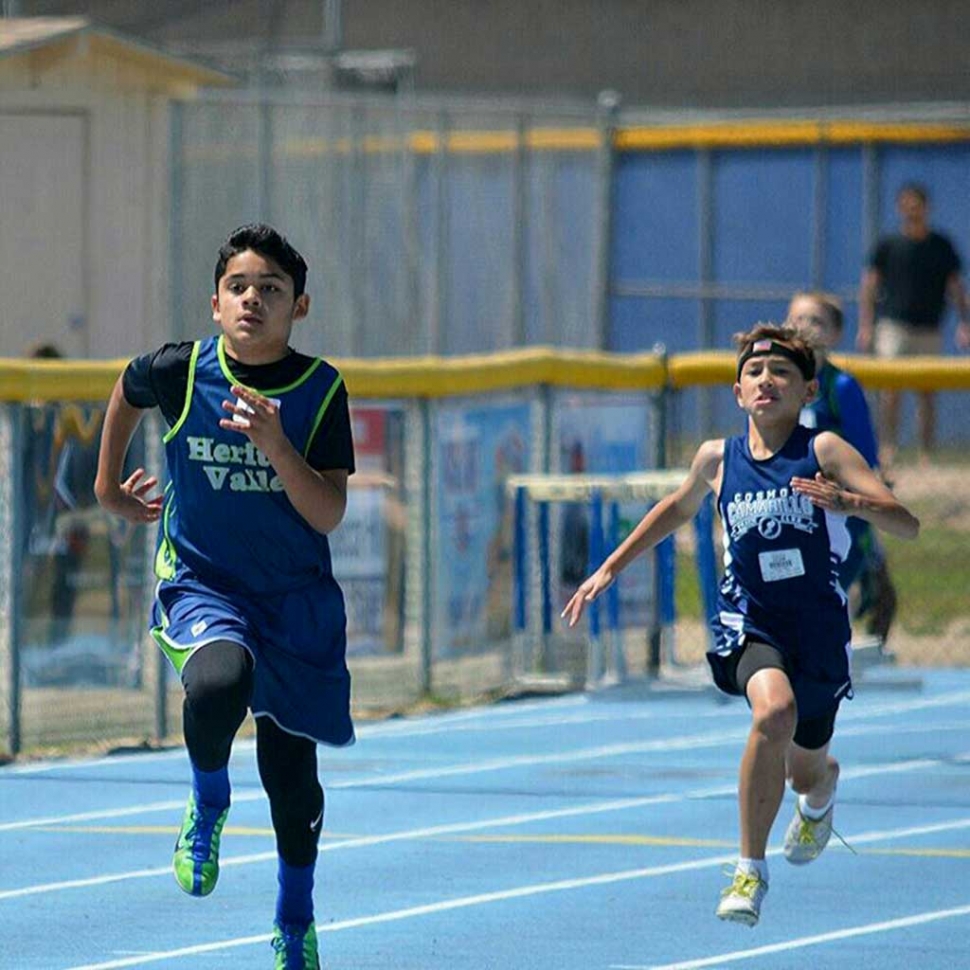 Javier Avalos took 1st in the 200m Midget Boys division.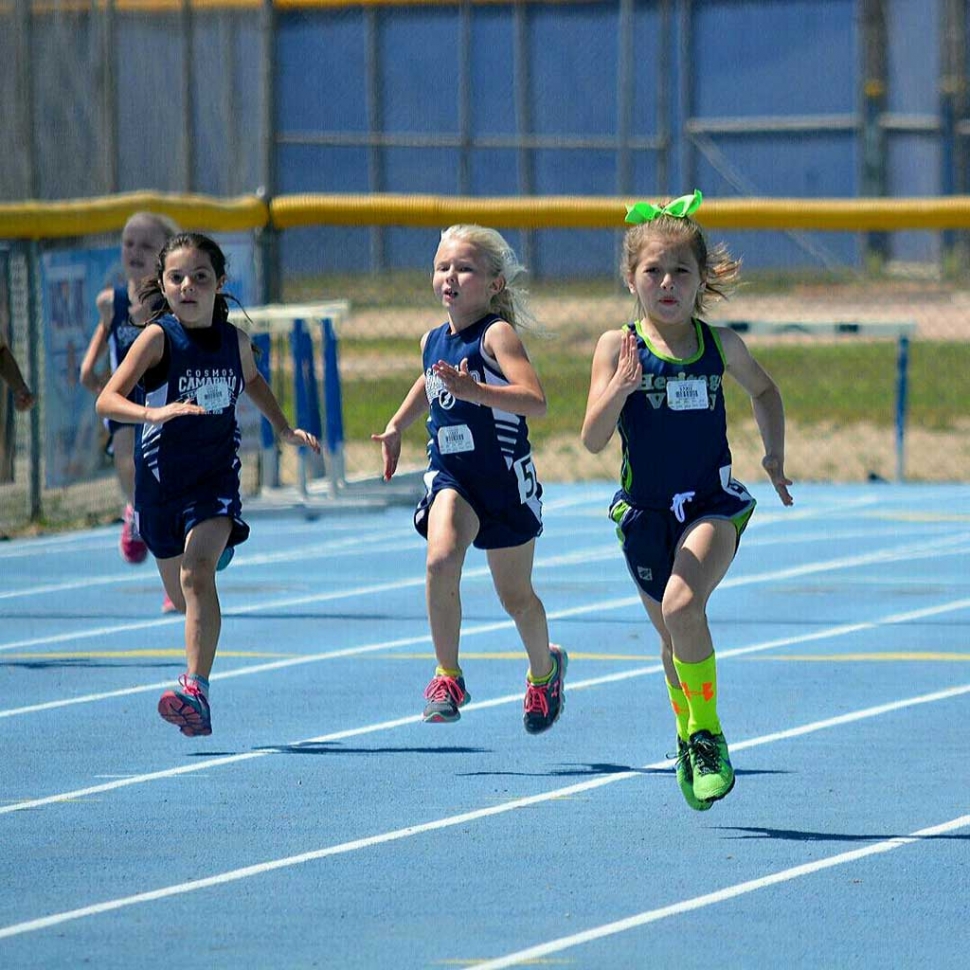 Pictured on the right is Leah Barragan who continues dominating in the Gremlin girls division. Heritage Valley Blazers vs Camarillo Cosmos top marks.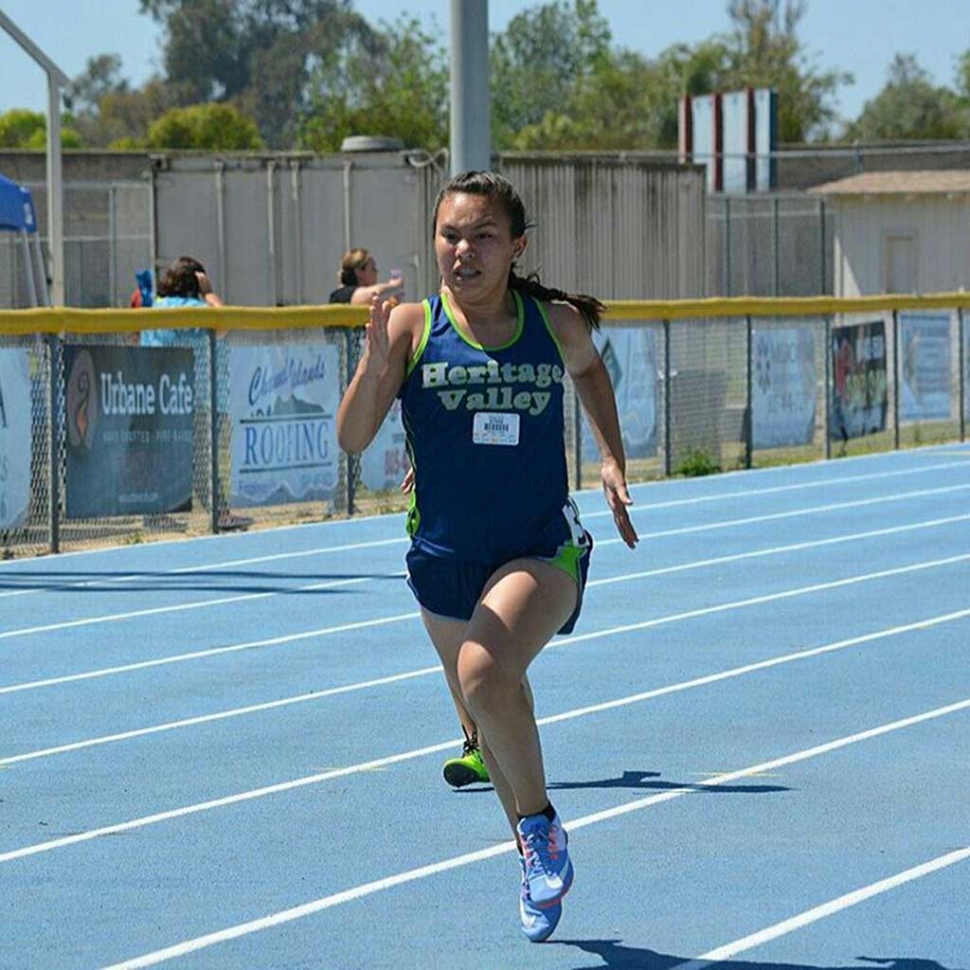 Jordyn Walla during her comeback victory in the Youth Girls Division 800 meter race.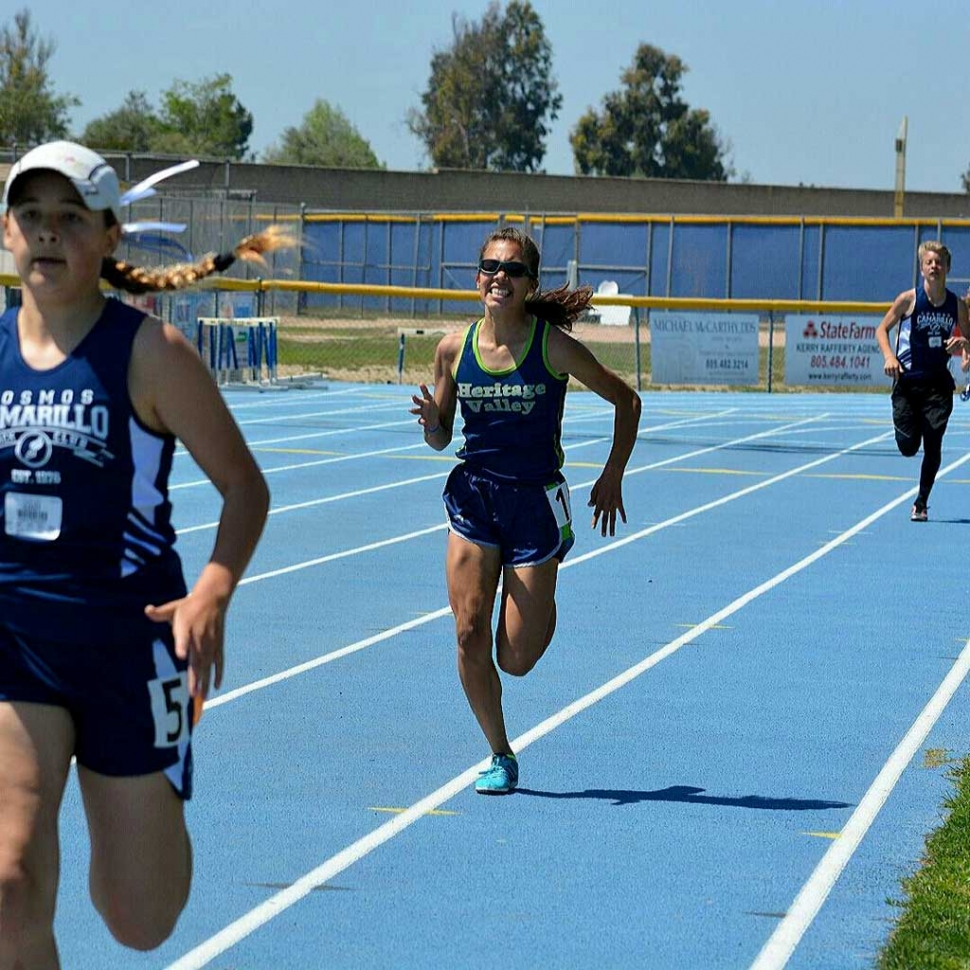 Emily Briceño during the 100 meter dash.