Girls Tennis is Back at Fillmore High School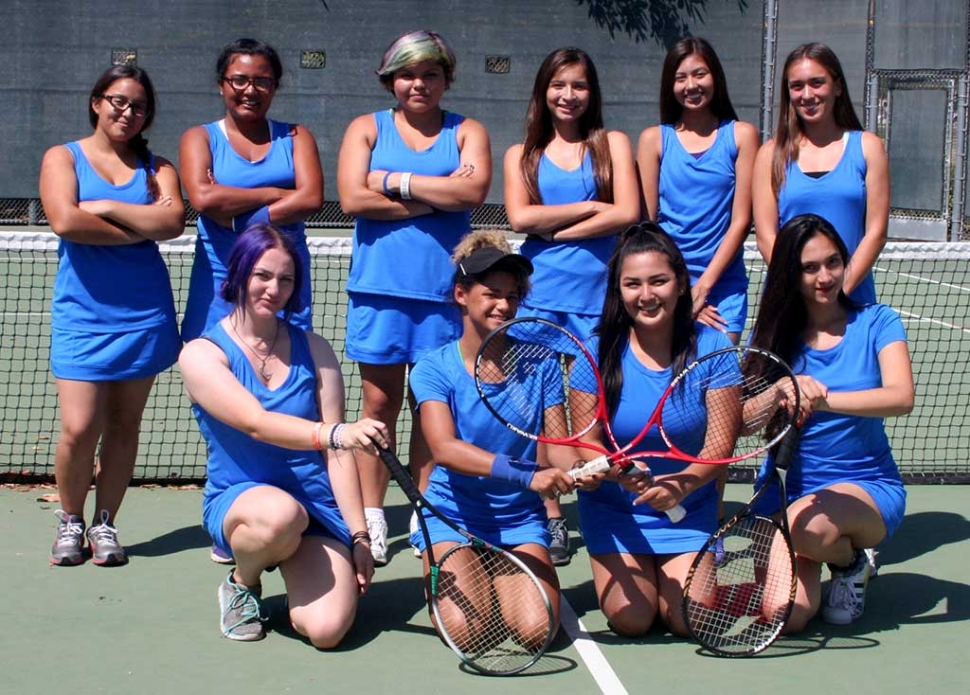 (l-r) (back row) Karime Renteria, Mariah Gonzalez, Hayley Martinez, Julissa Martinez, or "Ace" Adanari Rosales, Briana Lopez, (front row) Teresa Rossi, Michaela Boniti, Elizabeth Castaneda, and Ivette Huerta.
By Lolita Wyche-Bowman — Friday, September 16th, 2016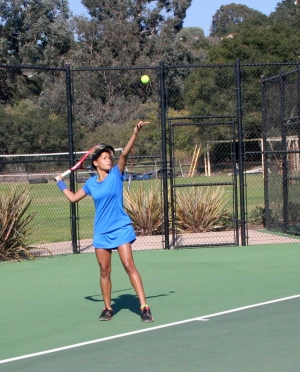 This is my first year coaching, but following in my father's footsteps as he was the tennis and basketball coach in Fillmore for about ten years. I am privileged to be chosen to coach the girls tennis team as Fillmore hasn't had a team for (?) years. We have had two matches so far this year. The first match was against Villanova and two days later we played against Laguna Blanca in Santa Barbara. After our match with Laguna Blanca, I asked my number one player, Michaela Boniti, what her favorite part of the match day was for her. She replied, "When I won two matches today!"
This response from Michaela is incentive for me to coach the girls in Fillmore including watching them improve their skills and techniques every day. For most of the girls on the team, tennis is a new sport. We are ten girls strong this year, and I hope to inspire more girls to play for the team next year. Tennis is a social sport a person can play for most their lifetime and I am happy to be a part of teaching the girls at the high school.
Thank you to the high school principal Mr. Ito for introducing tennis again to Fillmore High School.
Last weeks Scores: (This score is total sets won)
(9-6-16) Fillmore 0 vs. Villanova 18
(9-8-16) Fillmore 4 vs. Laguna Blanca 14
Upcoming Match is Thursday Sept. 15th, against Carpinteria at 3pm.