Flashes Wrestling learns difficult lesson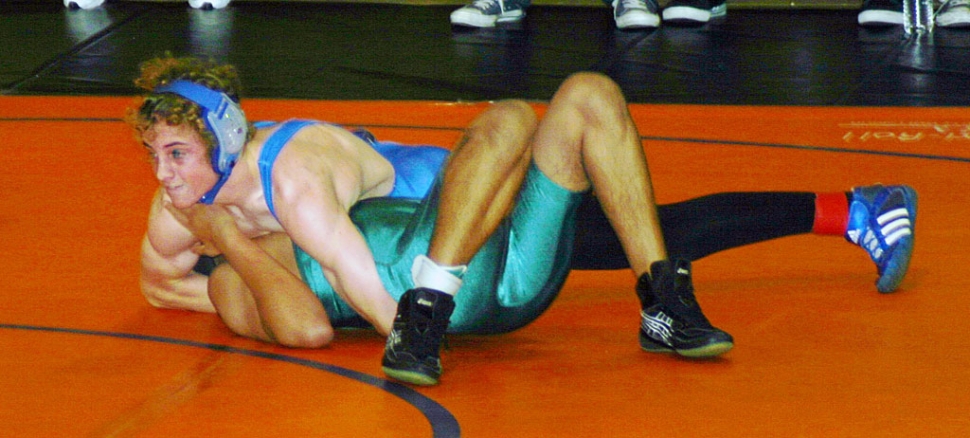 Christian Conaway wrestles his opponent. Conaway won by a pin. Fillmore lost by one point for the Tri -Valley League Title. Fillmore will host the Tri-Valley League Finals on February 5th at 4:00 pm at the F.H.S. Gym.
By Gazette Staff Writer — Wednesday, February 3rd, 2010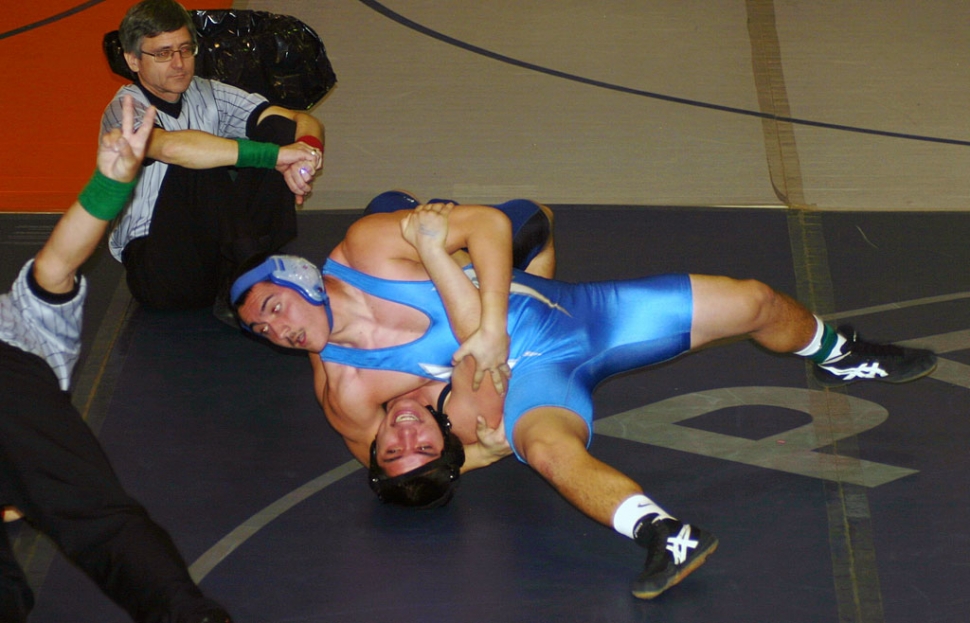 Sammy Orozco wins by pin.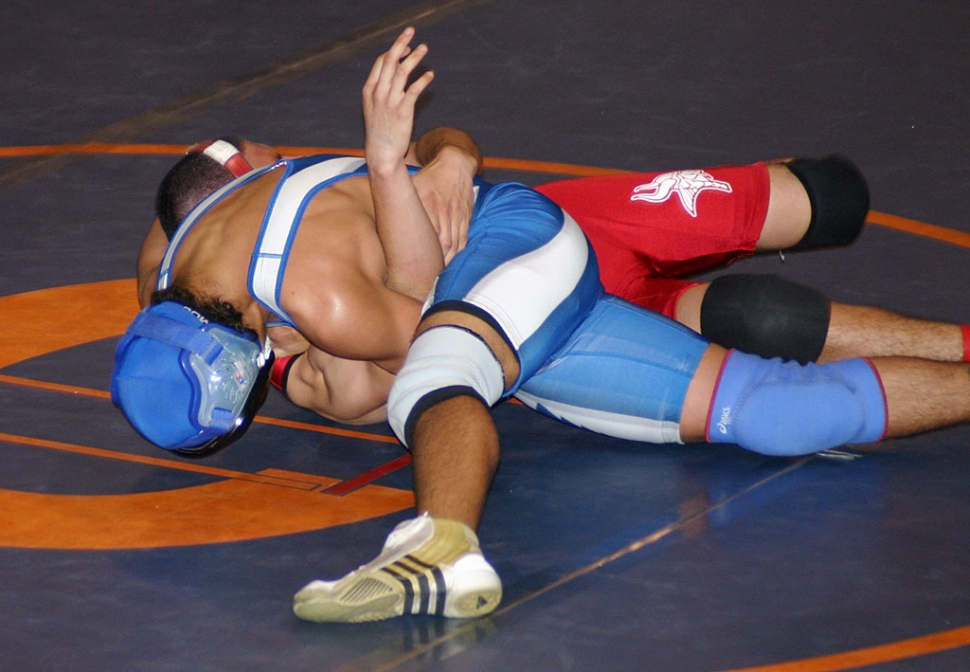 Fillmore Wrestling was defeated last Wednesday by only 1 point, 36-35.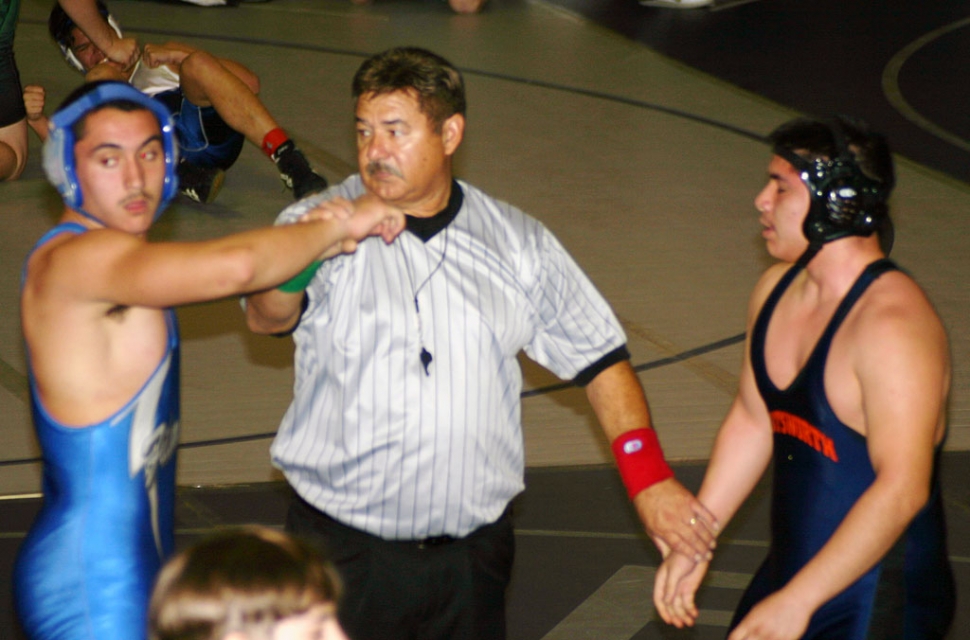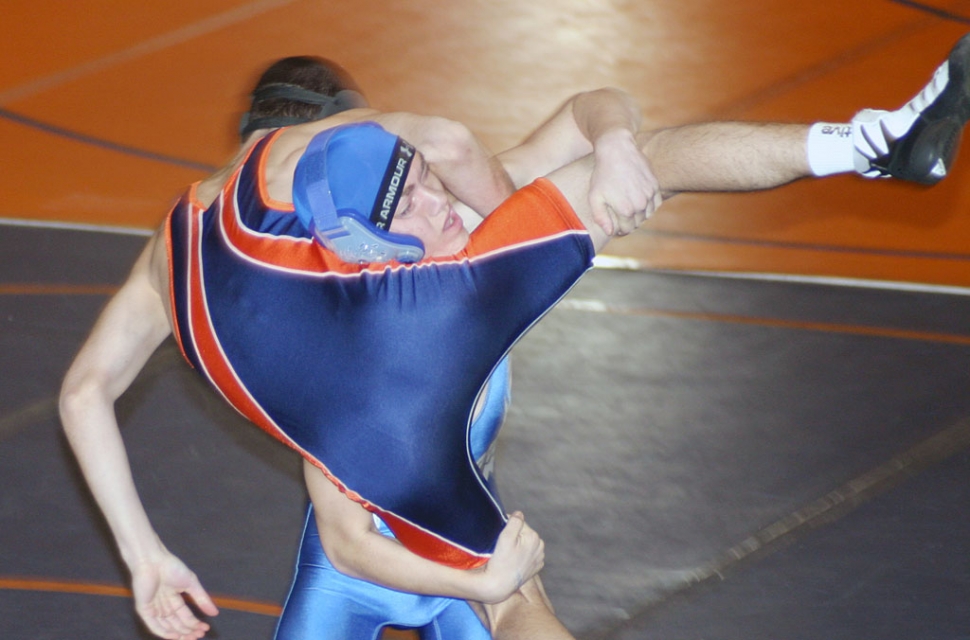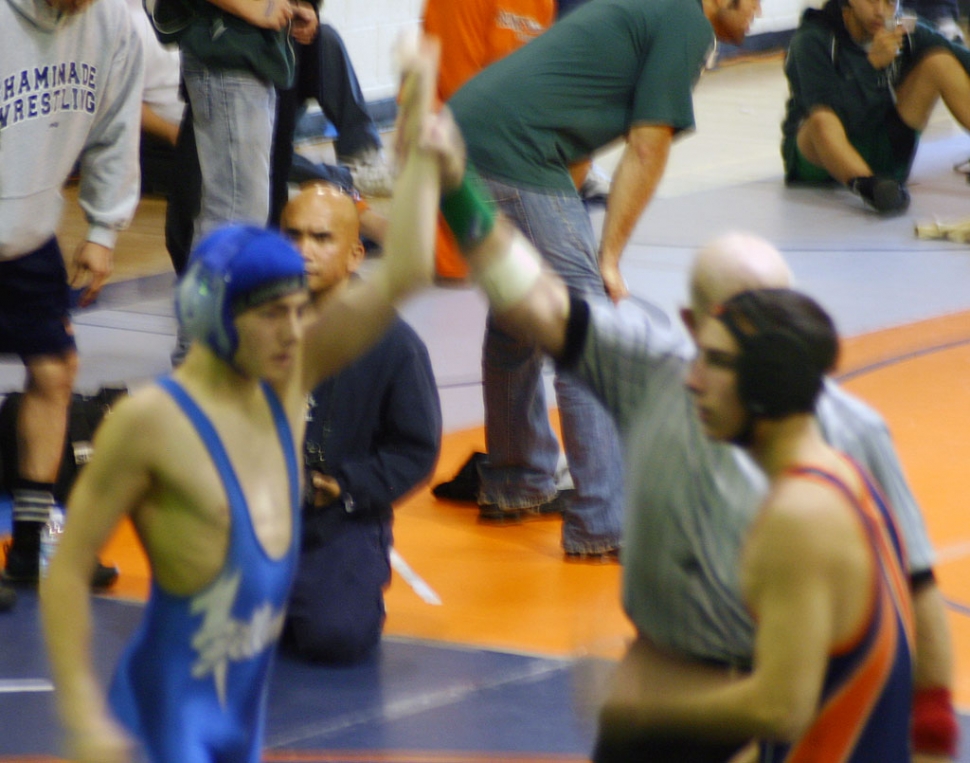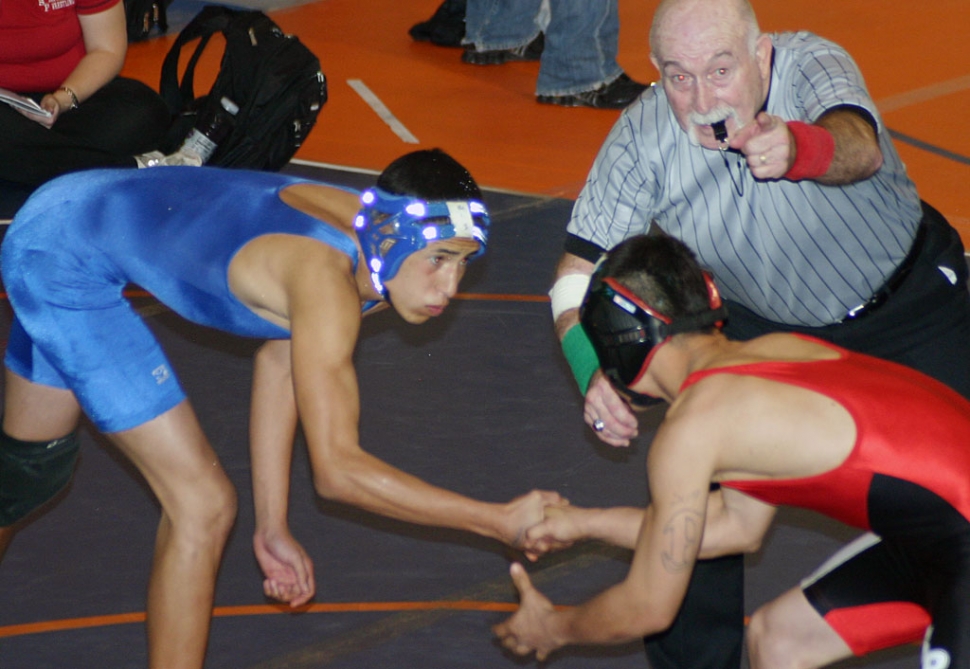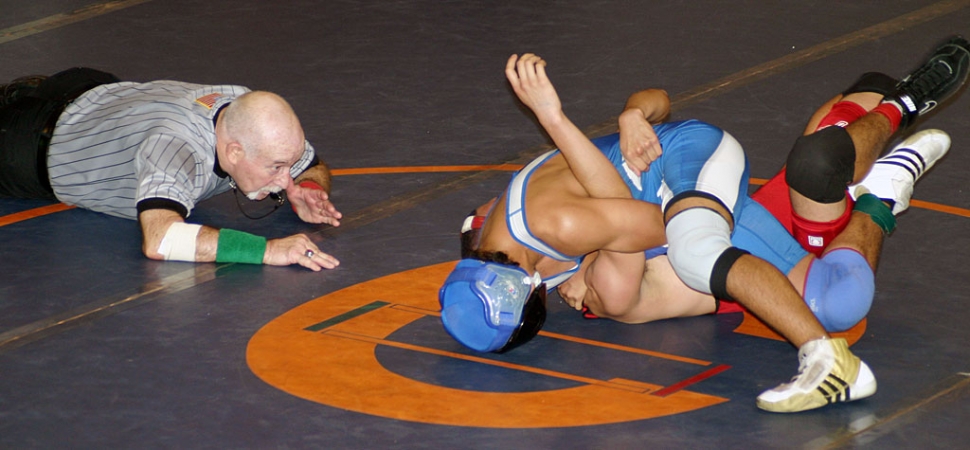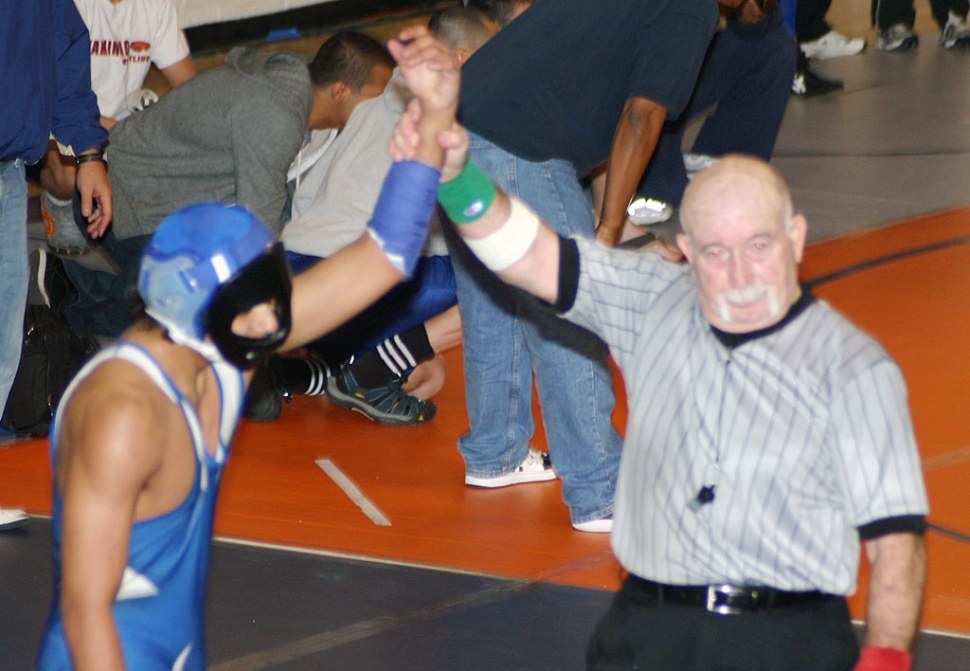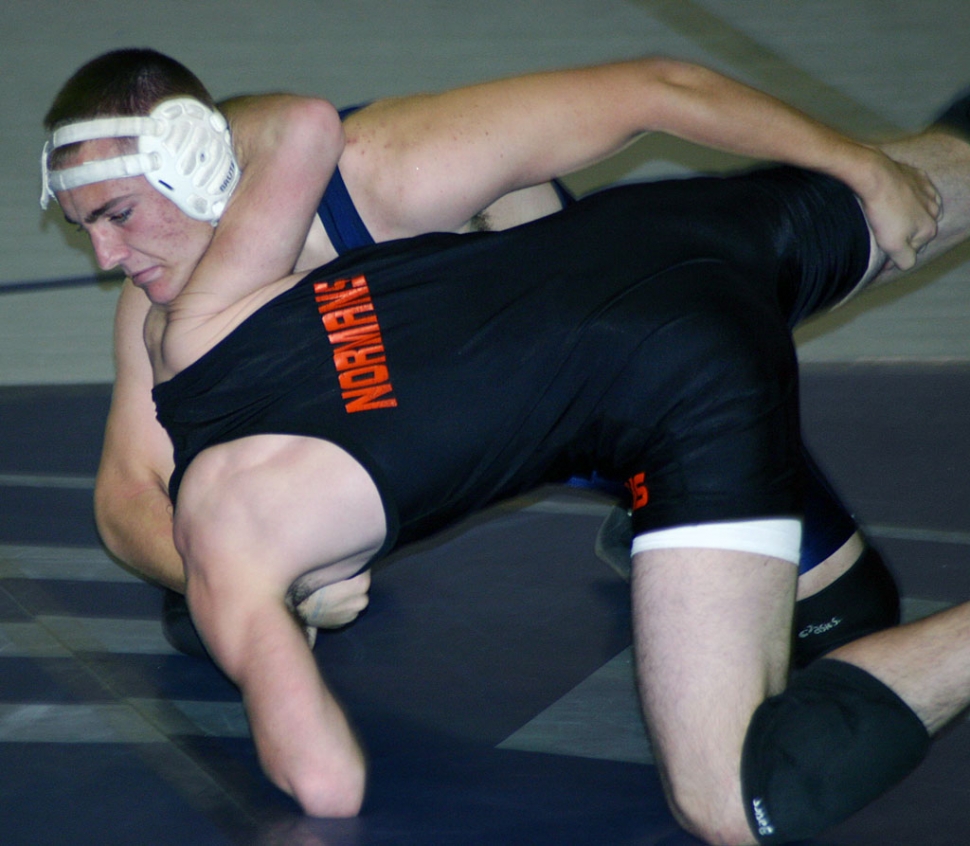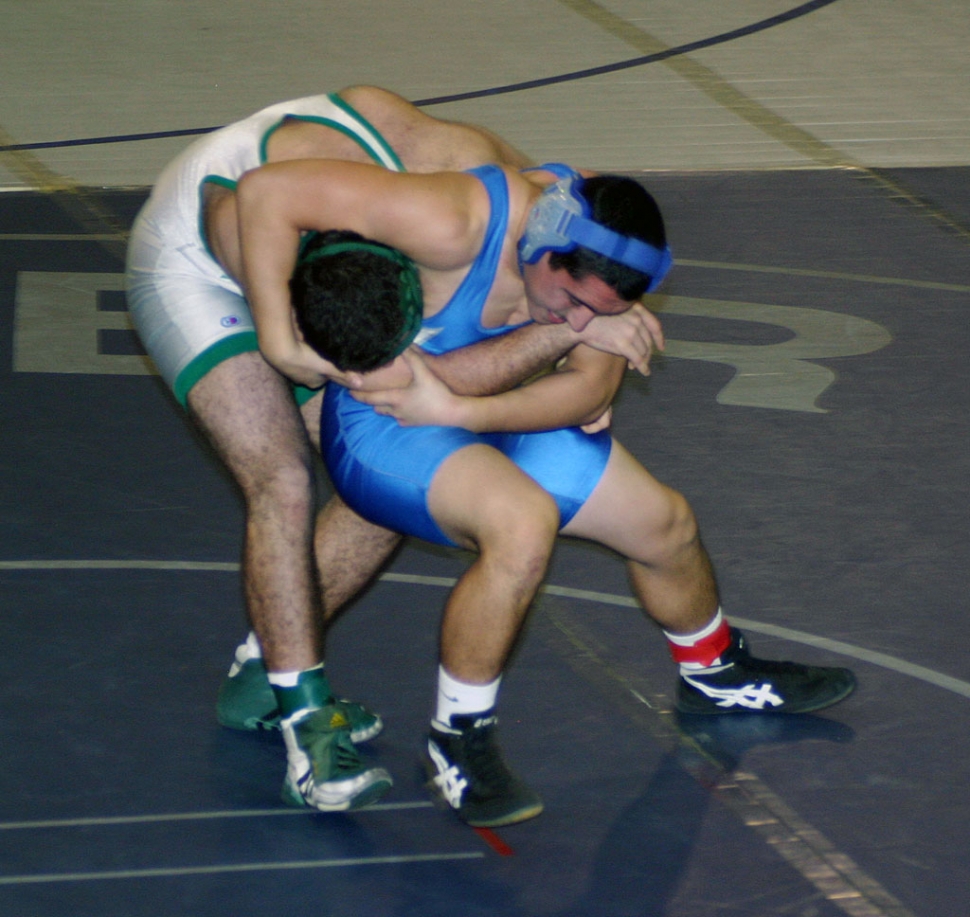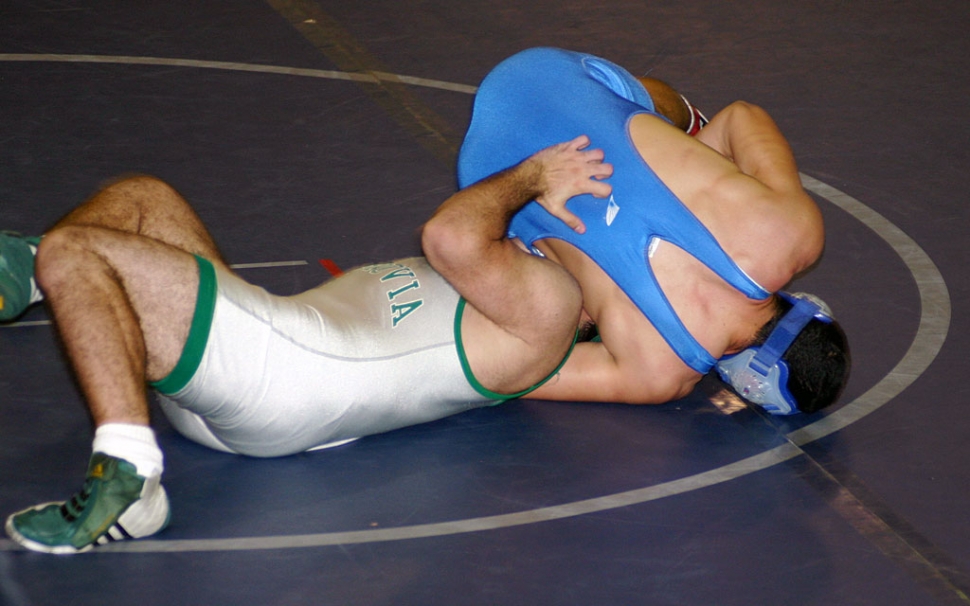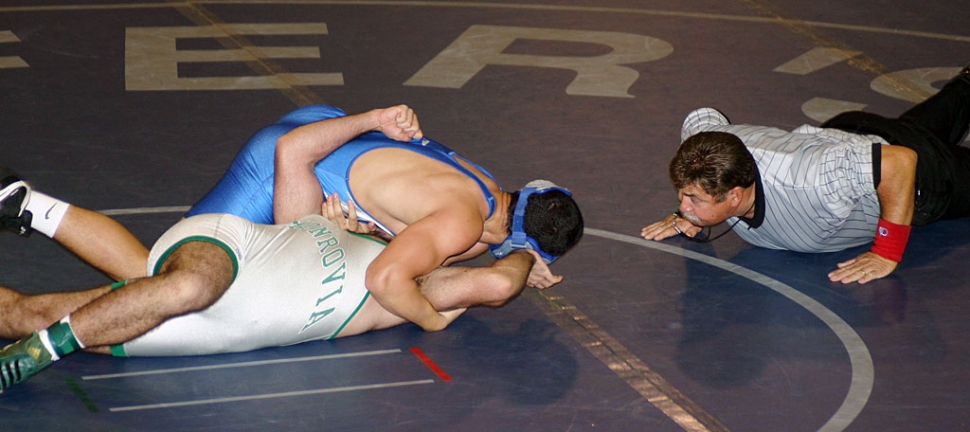 Wrestling returned to Fillmore on Jan 27 when the Flashes hosted Santa Paula Cardinals in a Tri Valley League match. Due to extenuating circumstances Coach Calderon was forced to reorganize the team for the match, which placed the team at a disadvantage for the match. Typical of the Flashes they accepted the challenge and did their best. Wrestlers putting points on the board for the Flashes included; Robert Bonilla wrestling at 112 pounds, Sammy Orozco wrestled at 189, Christian Conaway wrestled up in the 152 pound class and Marc Zavala wrestled at 125, one Flashes wrestler received a bye at the 145 pound class.
Final team score was Santa Paula 36, Fillmore 35. Sadly for the Flashes his match determined who would lay claim to the Tri Valley League Championship for the 09-10 season.
On 1/20 The Flashes Varsity Wrestlers traveled to Chaminade High School in West Hills for the Chaminade Invitational. 26 schools competed in the event. Sammy Orozco took 3rd place in his weight category. Several others took 5th and 7th place. Competition at this event was fierce and will likely represent what the Flashes will be up against as they begin CIF wrestling in a few weeks.
On 2/5 Fillmore will host the Tri Valley League Finals. School Participating include: Santa Paula, Nordoff, Malibu, New Jewish Community and Fillmore.
Make plans to come to come out and support the Flashes at their final league match.