By Gazette Staff Writer — Thursday, October 22nd, 2009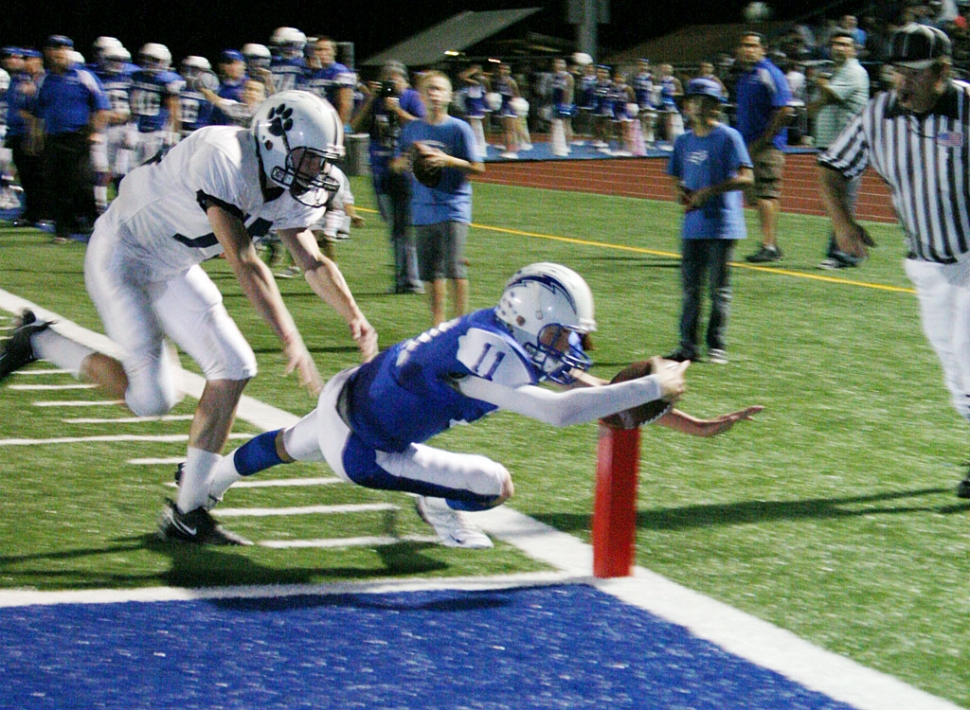 Corey Cole dives into the end zone for one of his three touchdowns. Cole also had 3 passes for 83 yards.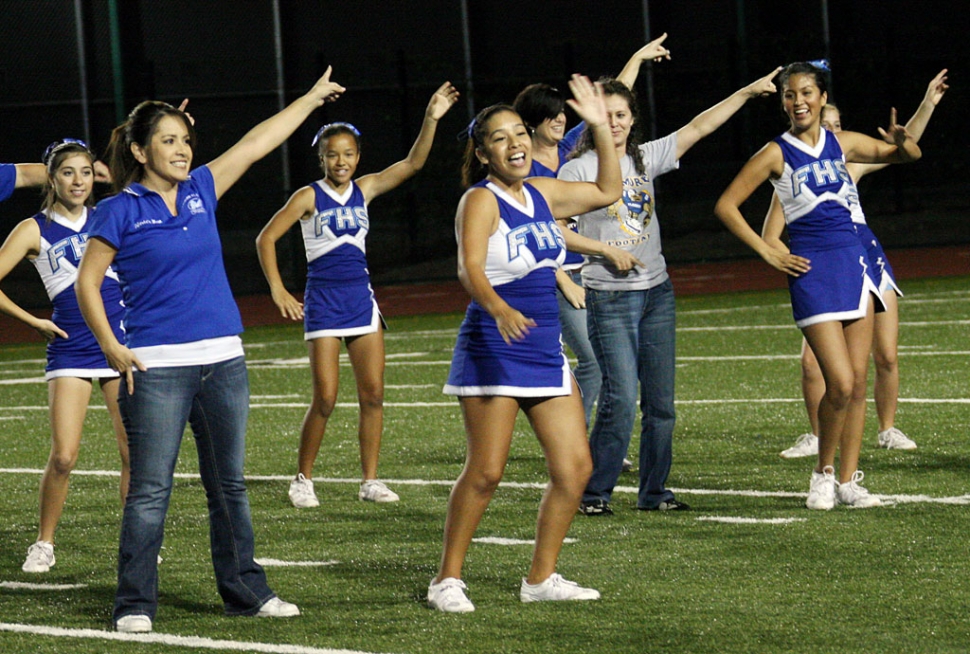 During Friday night's football game the cheerleaders and their moms performed during half-time. Way to go moms!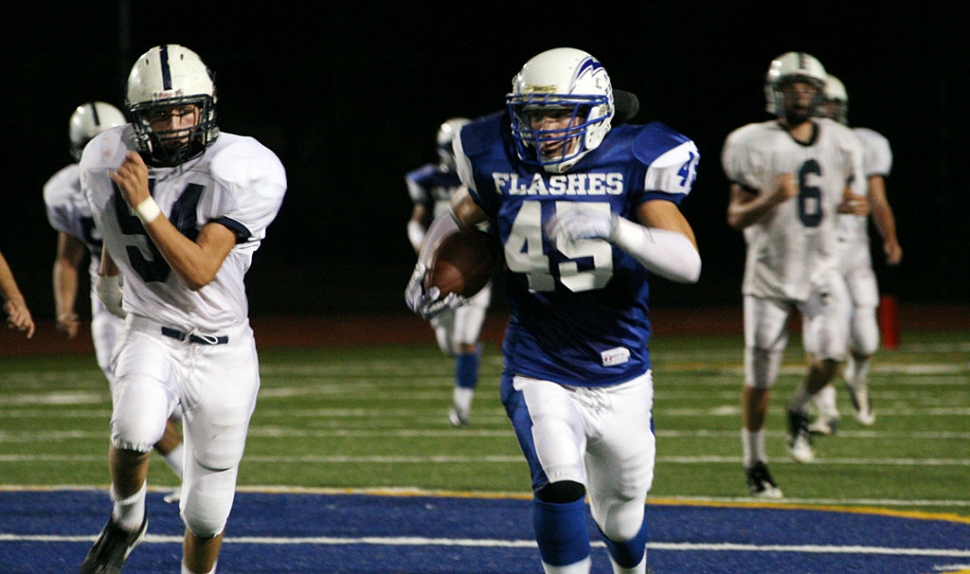 Matt De La Cruz #45 ran the ball for about 30 yards against Villanova. Nick Paz had a tremendous game rushing for 141 yards and 2 touchdowns along with a 72 yard interception return. Johnny Golson also added 7 carries for 97 yards. Coach Dollar said, "This was a great way to start league. We had specific goals for the game that we fulfilled; tough defense, ball control and created turnovers. All of these goals as a team we accomplished."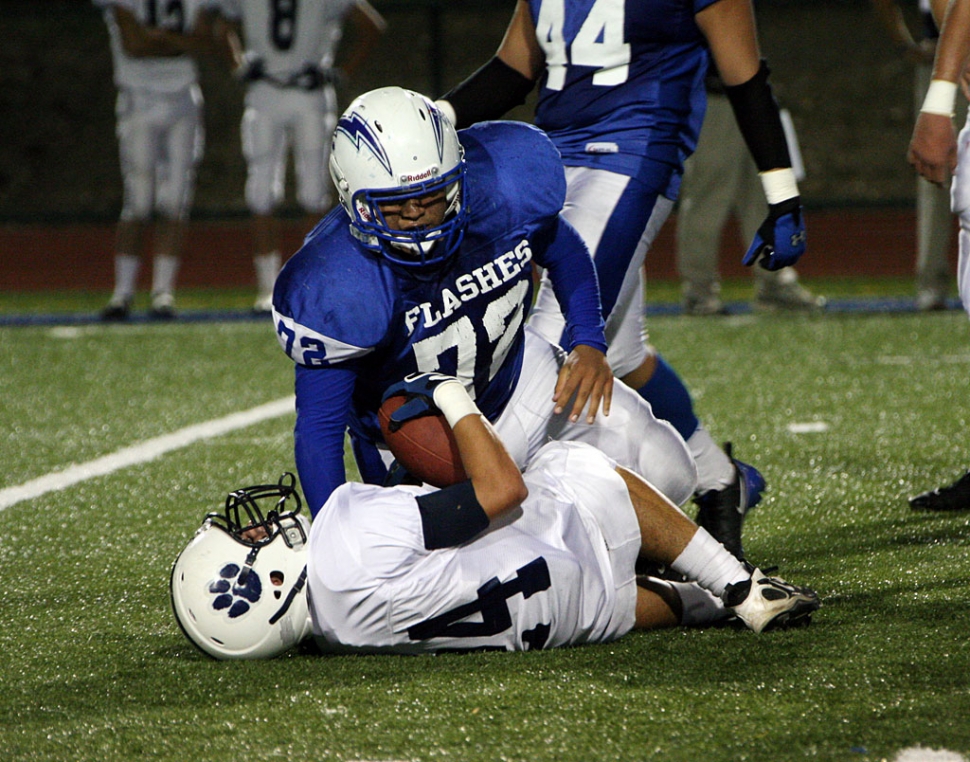 Jose Rangel #72 tackles Villanova's runningback. The defense forced three fumbles, Derek Luna had 13 tackles and Tate Suttle had a sack.