Flashes vs. Village Christian
By Gazette Staff Writer — Wednesday, September 15th, 2010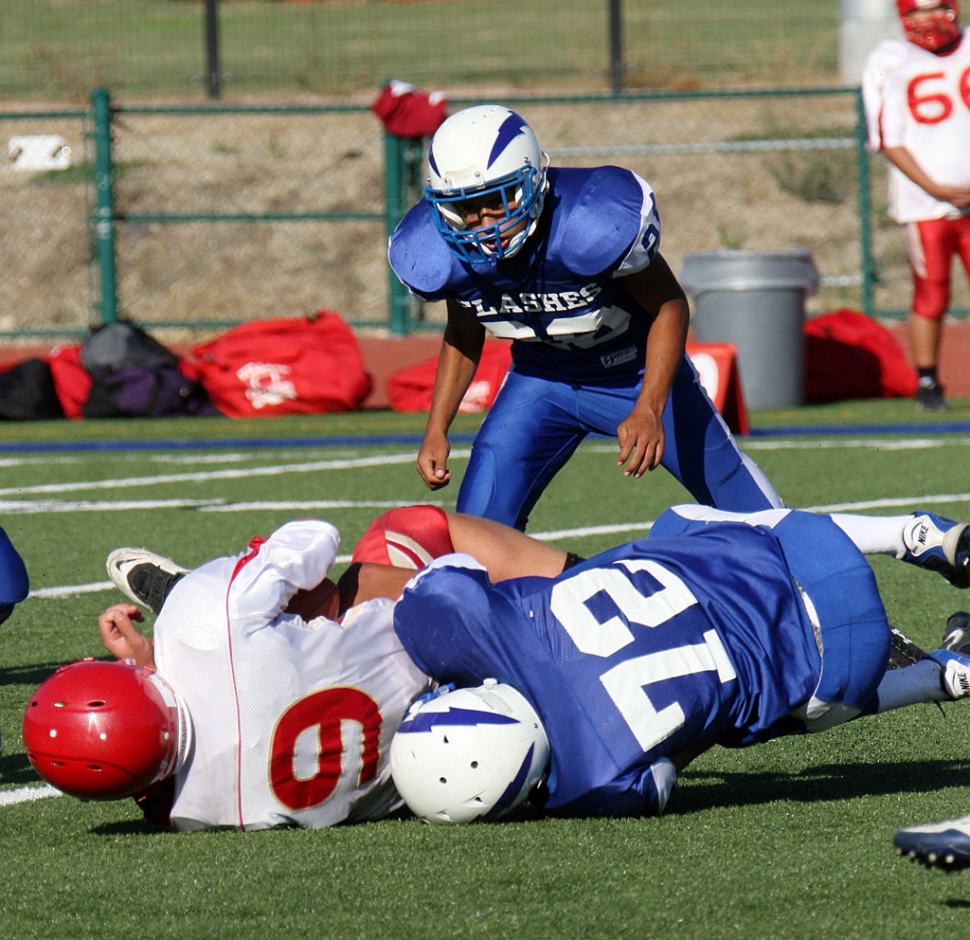 Jeremy Martinez #72 (J.V) tackles Village Christian player #9, during Friday night's football game.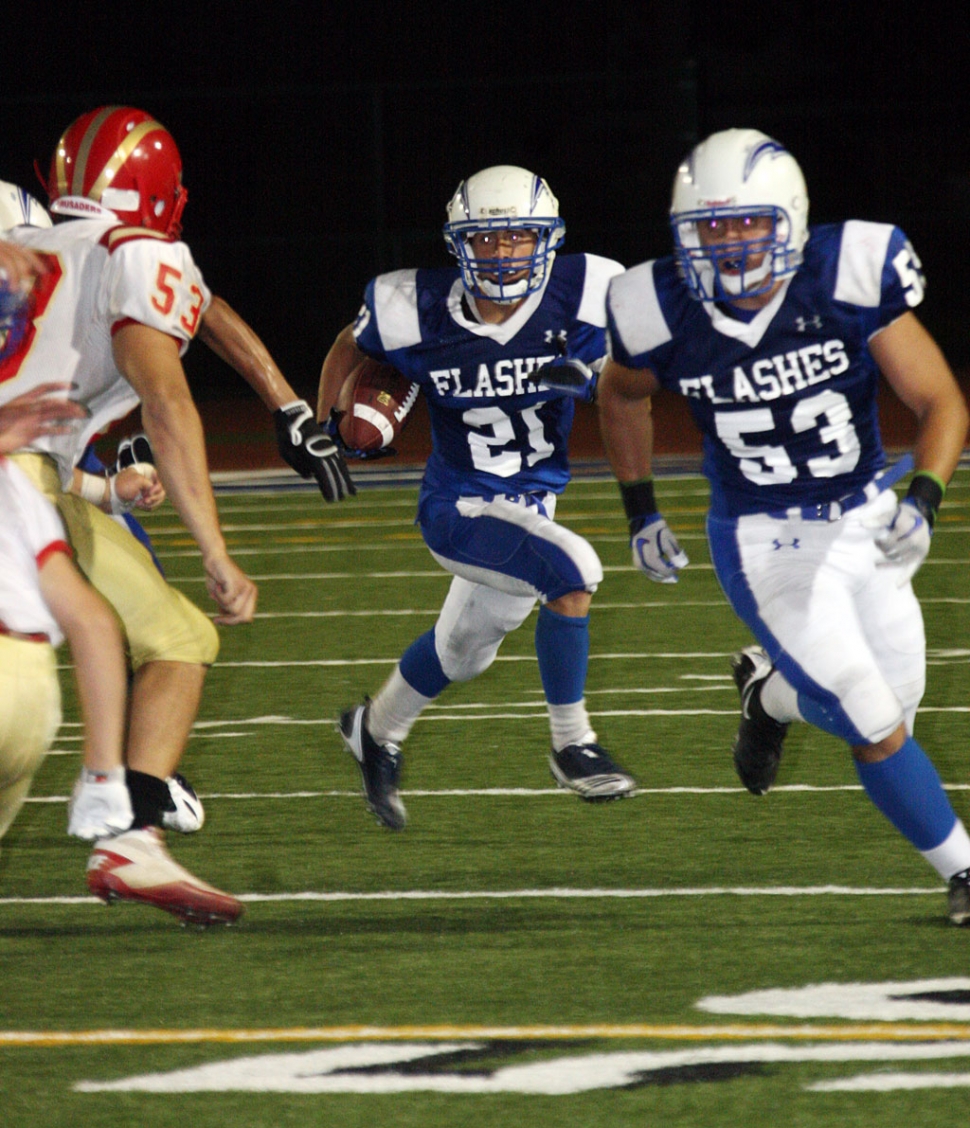 Sammy Orozco #53 blocks for running back Nick Paz #21 against Village Christian.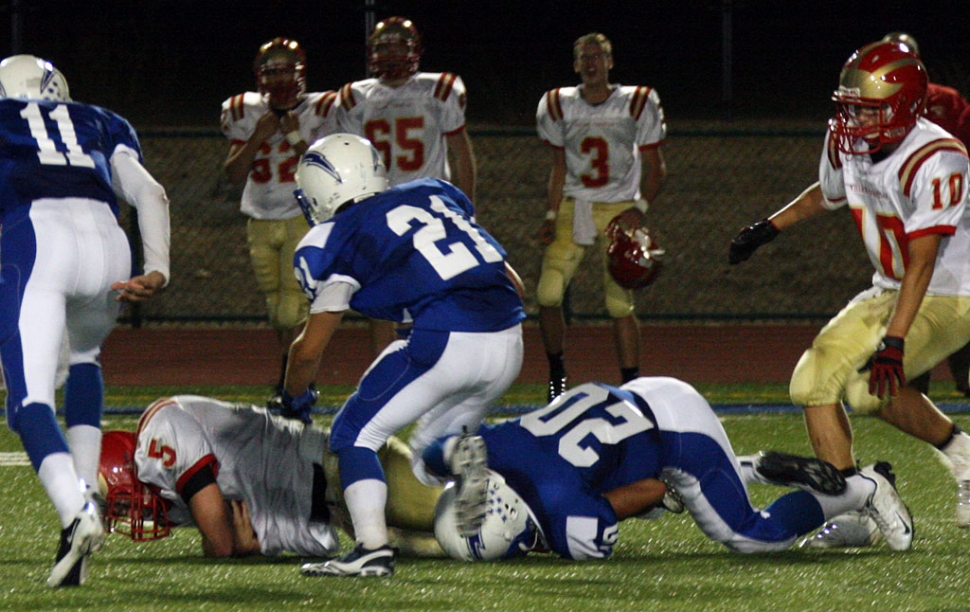 Johnny Golson #20 tackles #5 during Friday night's game. Corey Cole #11 and Nick Paz #2 run over to assist Golson with the tackle.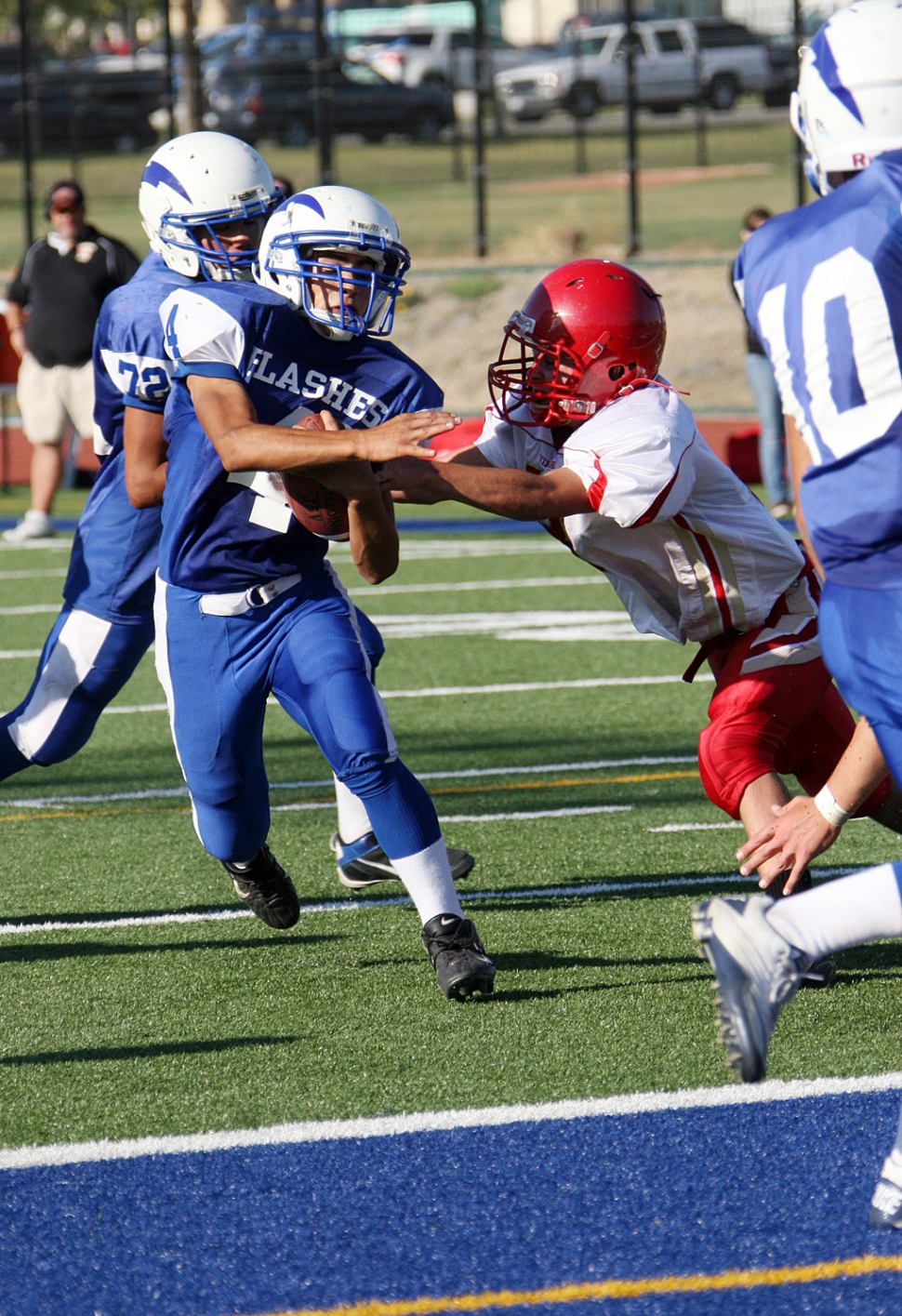 Edwin Baton #4 avoids being tackled and scores for the Flashes.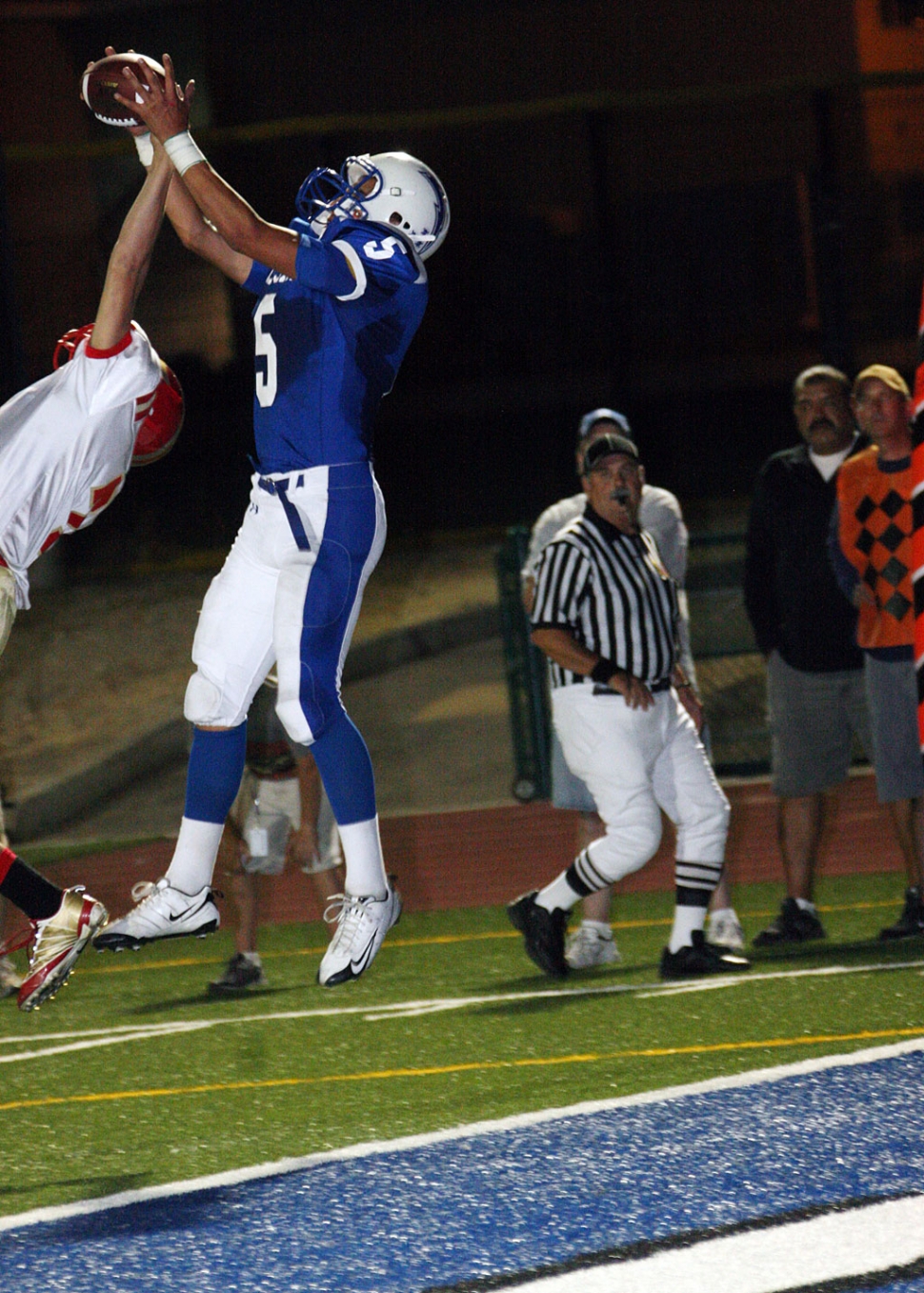 Chris De La Paz jumps to catch a pass thrown by quarterback Corey Cole for a touchdown.