Flashes vs. Village Christian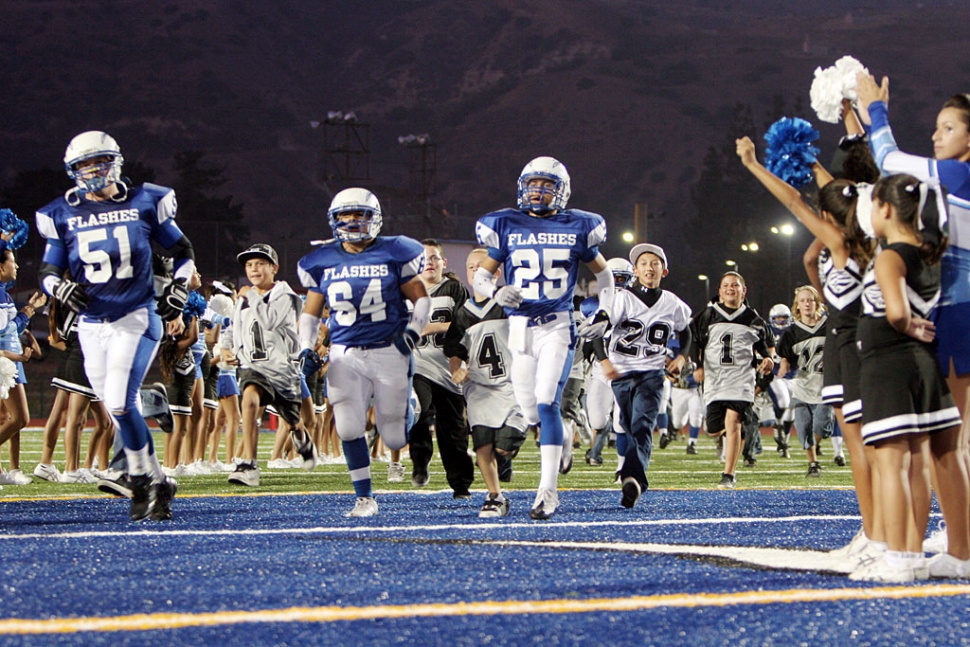 Fillmore Flashes held Raider Night at last Friday night's game. The little guys were able to run out on the field with the varsity players, and the Raider Cheerleaders were on the field as well. Varsity Football Re-cap: Nathan Ibarra passed for over 150 yds and rushed for 66yds to lead the flashes past Village Christian. Christian Prado was the leading tackler with 10 tackles. "This is what the team needed more than anything, to believe that they have the ability to execute and end the game with a big win", according to Coach Dollar. (All photos courtesy Mike Watson)
By Anonymous — Wednesday, September 17th, 2008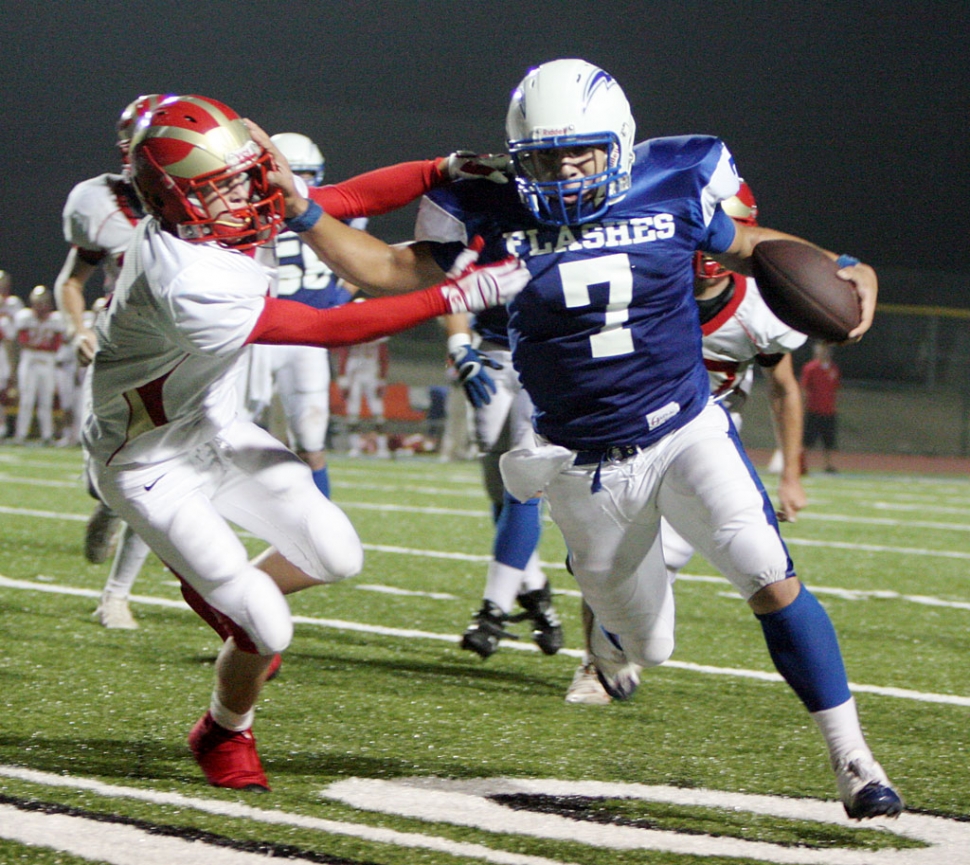 Nathan Ibarra runs into the end zone and scores another touch down against Village Christian. Fillmore beat Village Christian 41-14.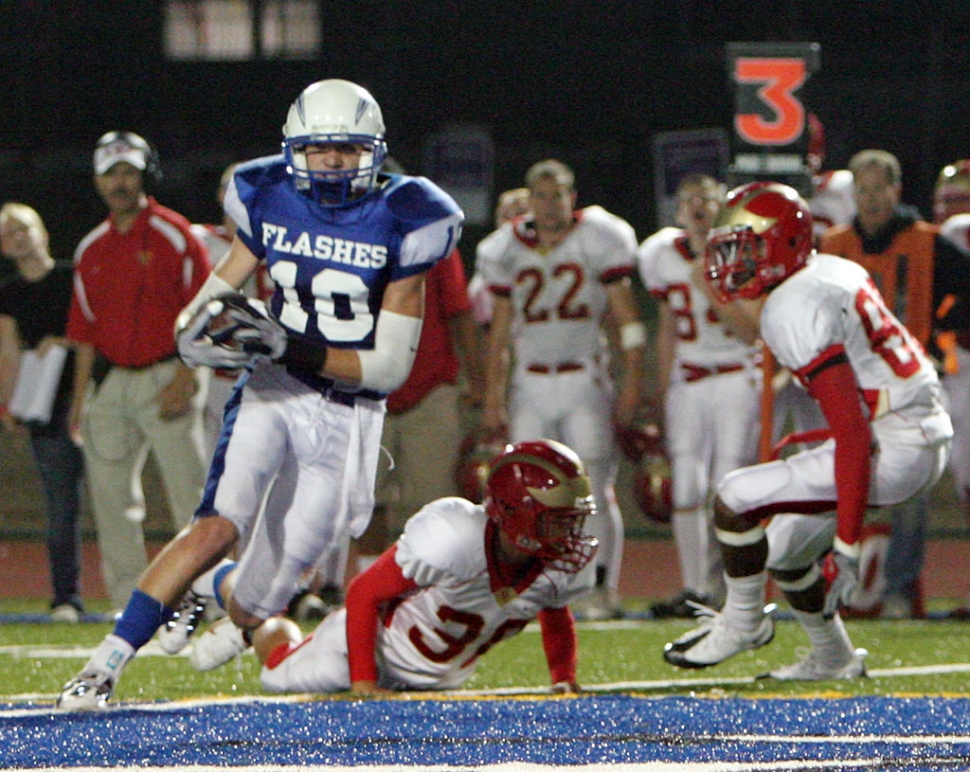 N. Aguirre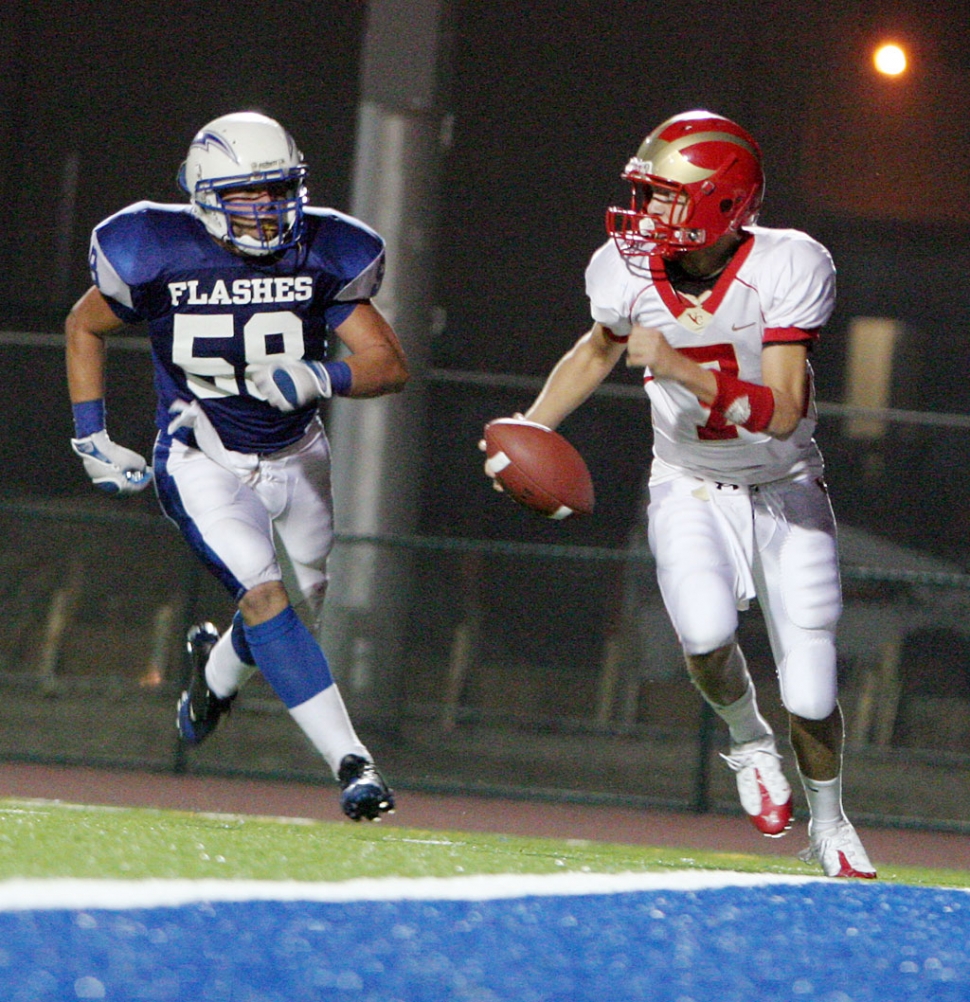 D. Esquivel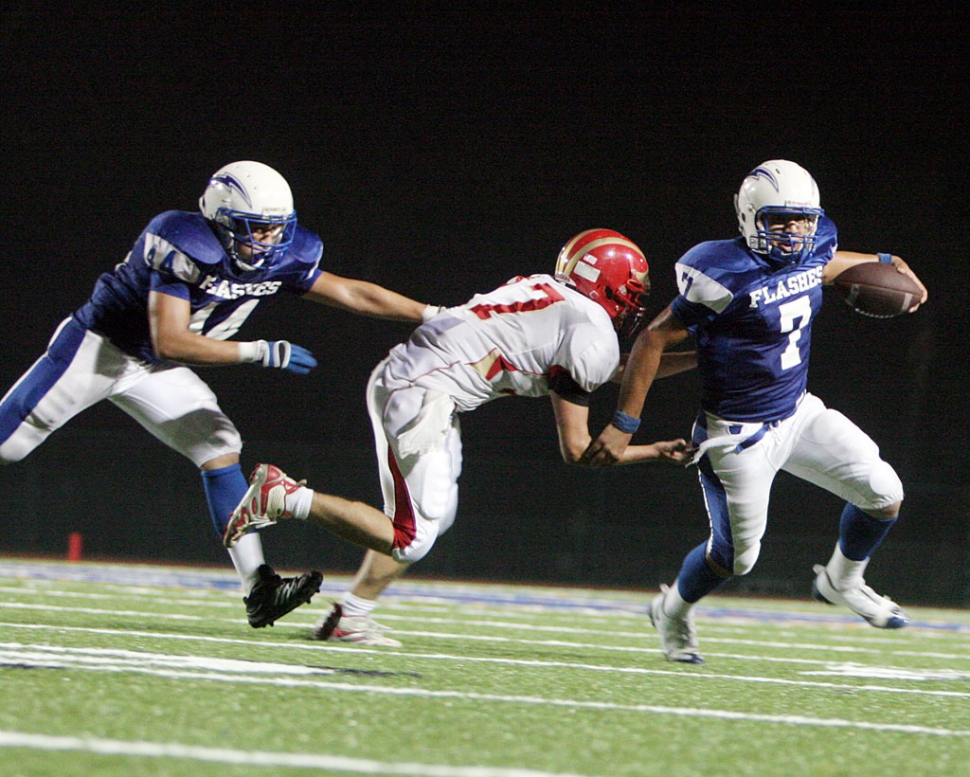 N. Ibarra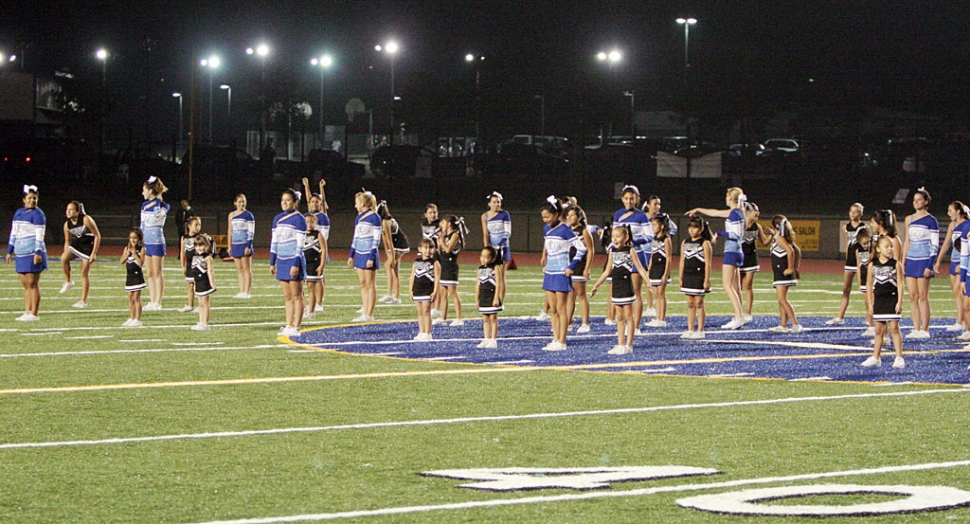 Cheerleaders.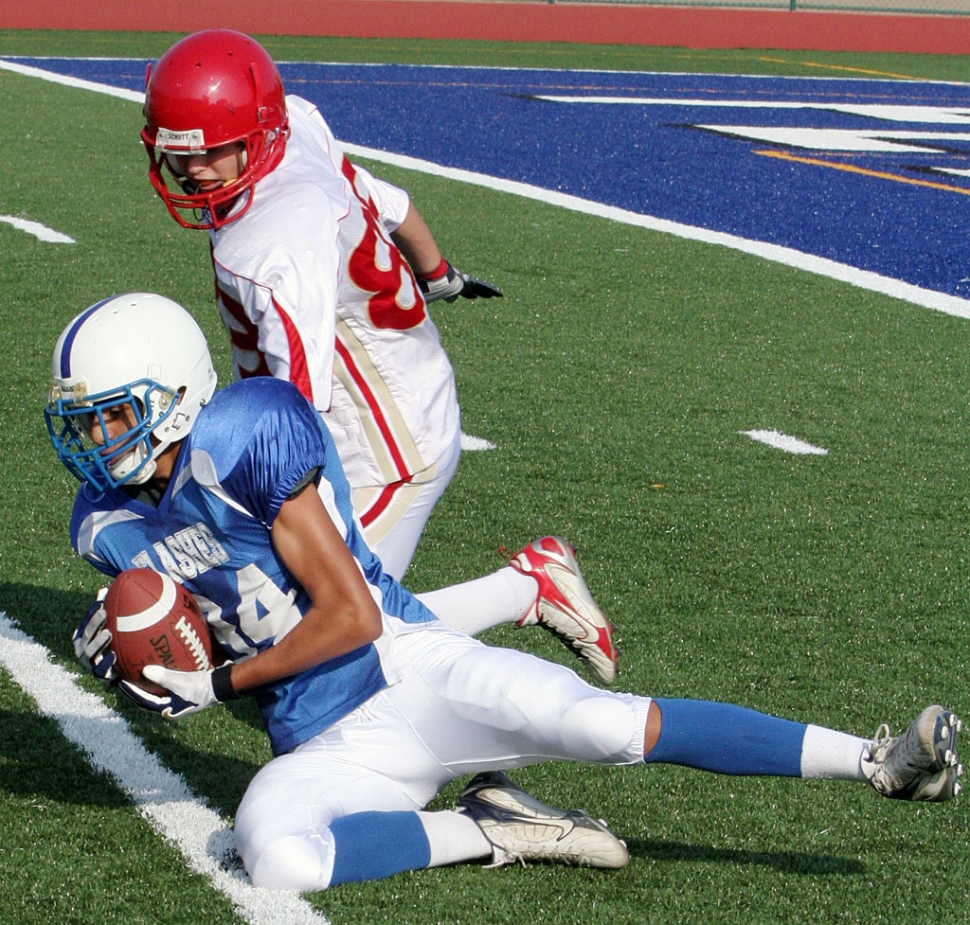 J.V. Offense played great, beating Village Christian 32-0. Here a player catches a ball that was thrown low, before it hit the ground. JV Football Re-cap: Ty Casey & Johnny Golson ran the ball well on offense both with numerous long runs--Johnny also had a nice pass for 35yrds on a trick play. RB Austin Davis also ran the ball well scoring two touchdowns. QB Corey Cole threw the ball well completing 5 of 6 passes for 125yrds. He also scored on a quarterback sneak. Angel Barrajas scored our first touchdown on a great hard run breaking four tackles & running for 45yrds to score. Derek Luna & Benny Garcia played well on def & 95lb Robert Bonilla made a great hard tackle on the kickoff team. Score was 32 to 0.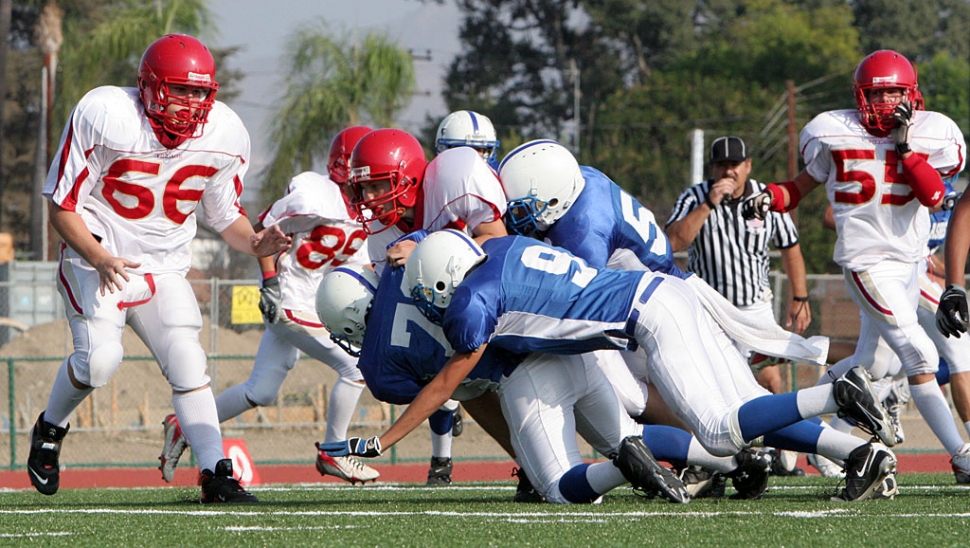 Flashes J.V. defense held their ground against Village Christian.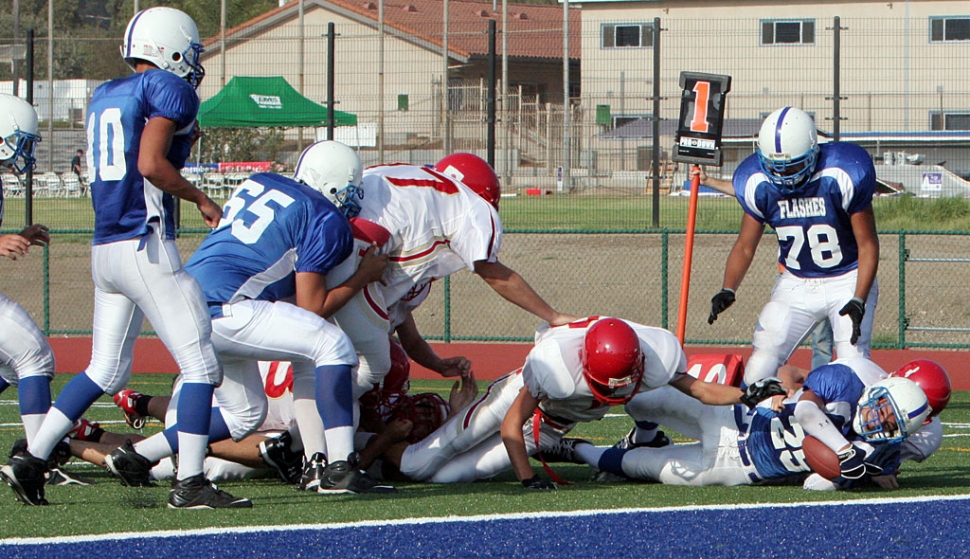 A. Davis