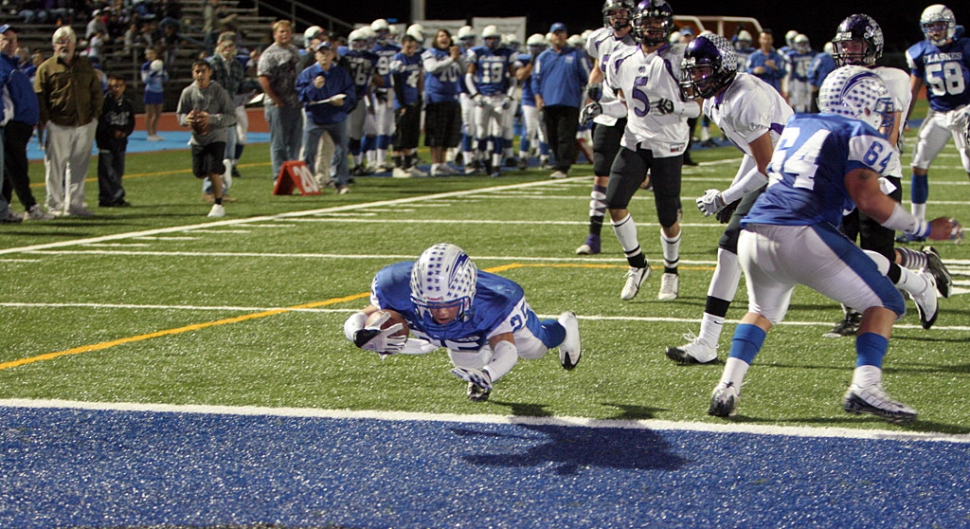 Ralph Sandoval #25 dives into the end zone for a touchdown. Sandoval had 141 rushing yards. Blocking for Sandoval is #64 Jose "Froggy" Estrada. According to Coach Dollar, "Desert was a very good team, this is a big win for us." Other highlights, Nick Paz had 3 touchdowns and over 130 rushing yards. Flashes beat the Scorpions 48-37. The Flashes play this Friday at home against Brentwood. Game time 7:30 p.m. (Photos by Mike Watson)
By Anonymous — Wednesday, November 26th, 2008
Flashes advance to 2nd round CIF Playoffs - First time in 19 years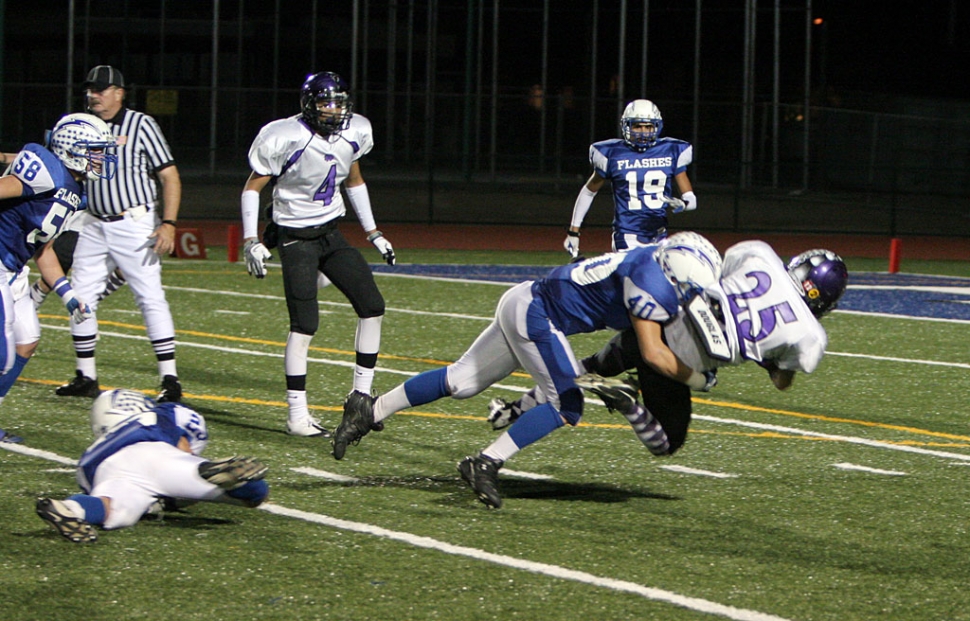 Christian Prado #40 had a great defensive game against Desert Scorpions. Prado had racked up 8 tackles.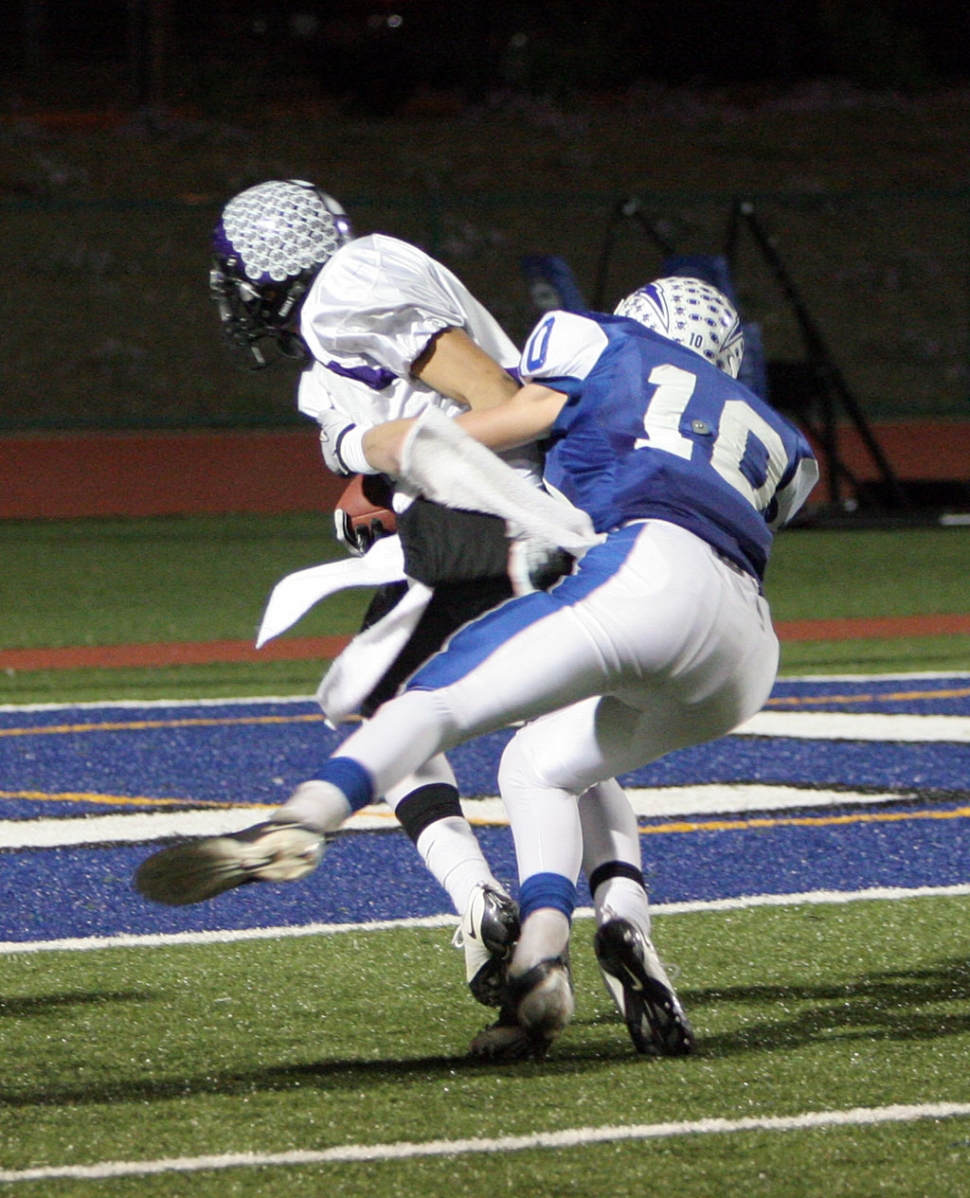 Noah Aguire makes a great tackle Friday night. Aguirre also had a 4th quarter pivotal interception and a touchdown.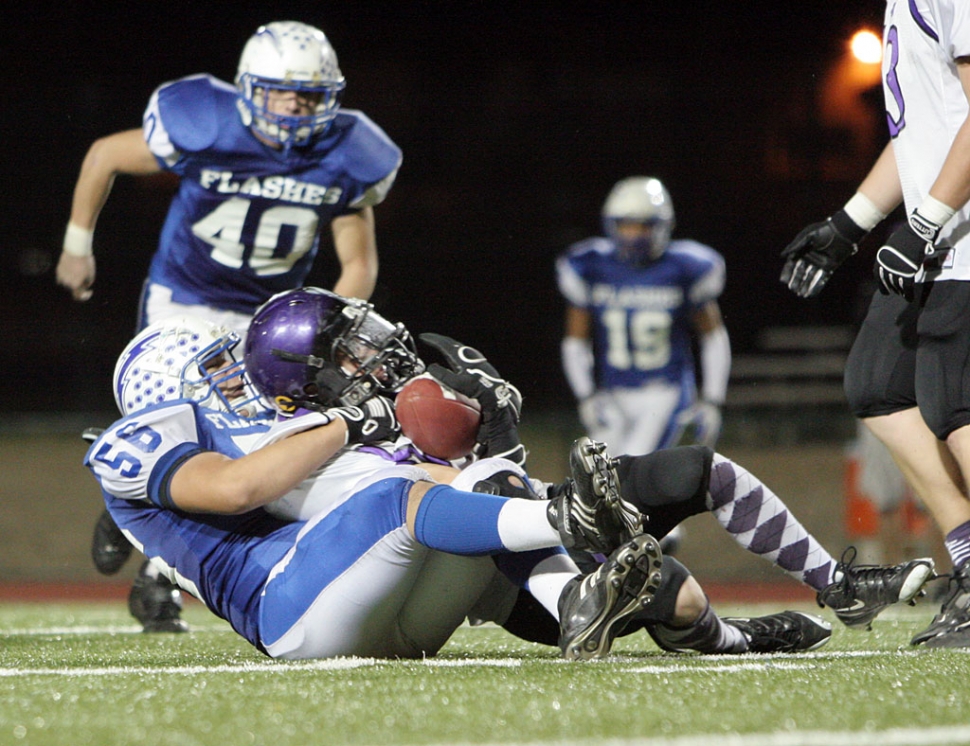 David Esquivel brings down the Scorpions running-back.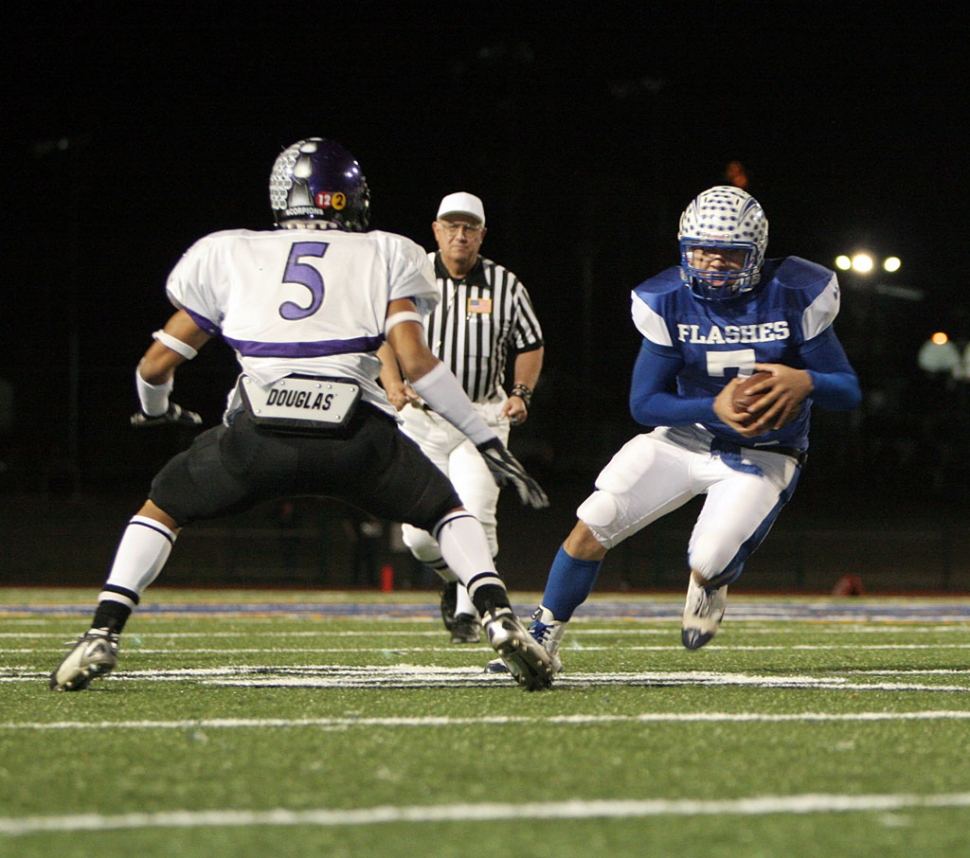 Quarterback Nathan Ibarra #7 runs the ball for yardage and is able to score. Ibarra had 2 touchdowns against the Scorpions.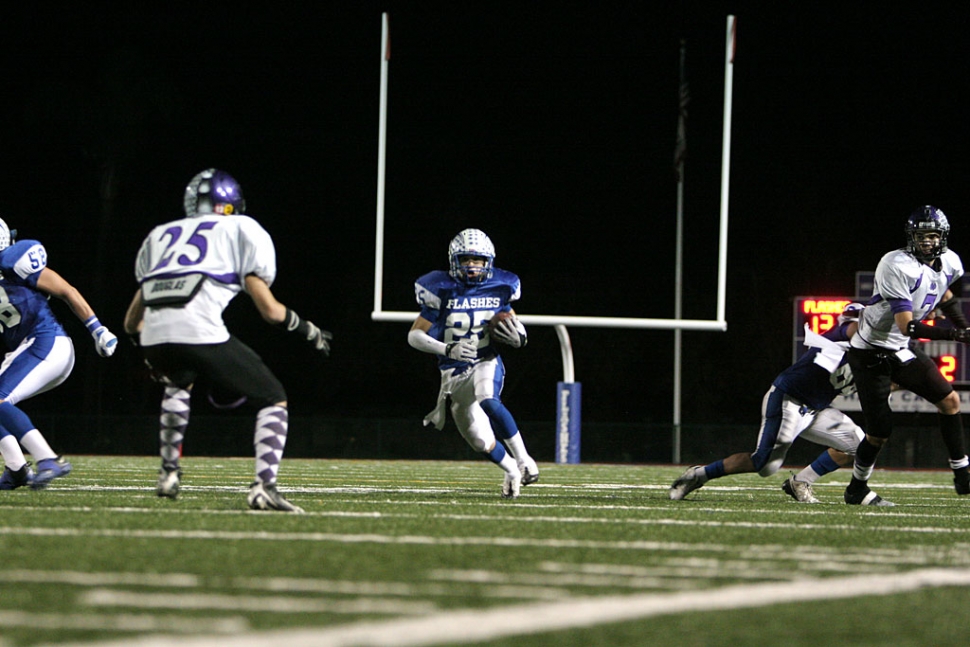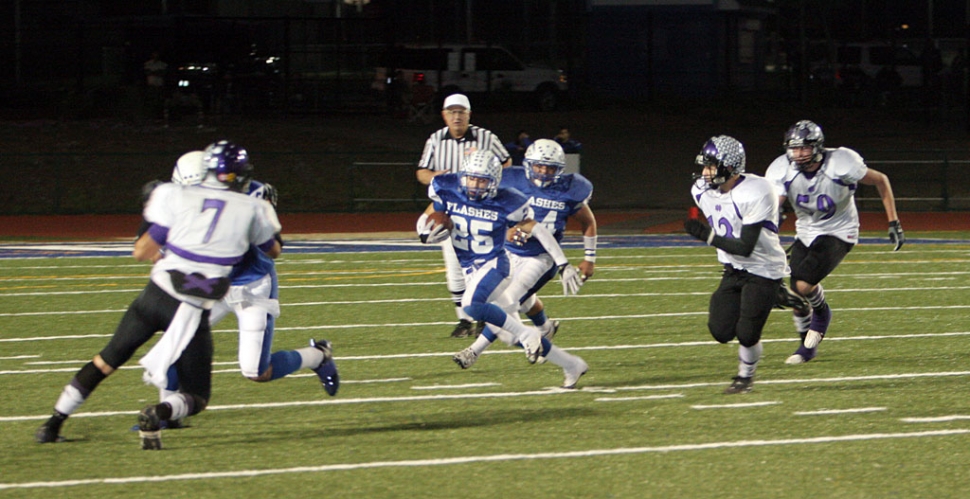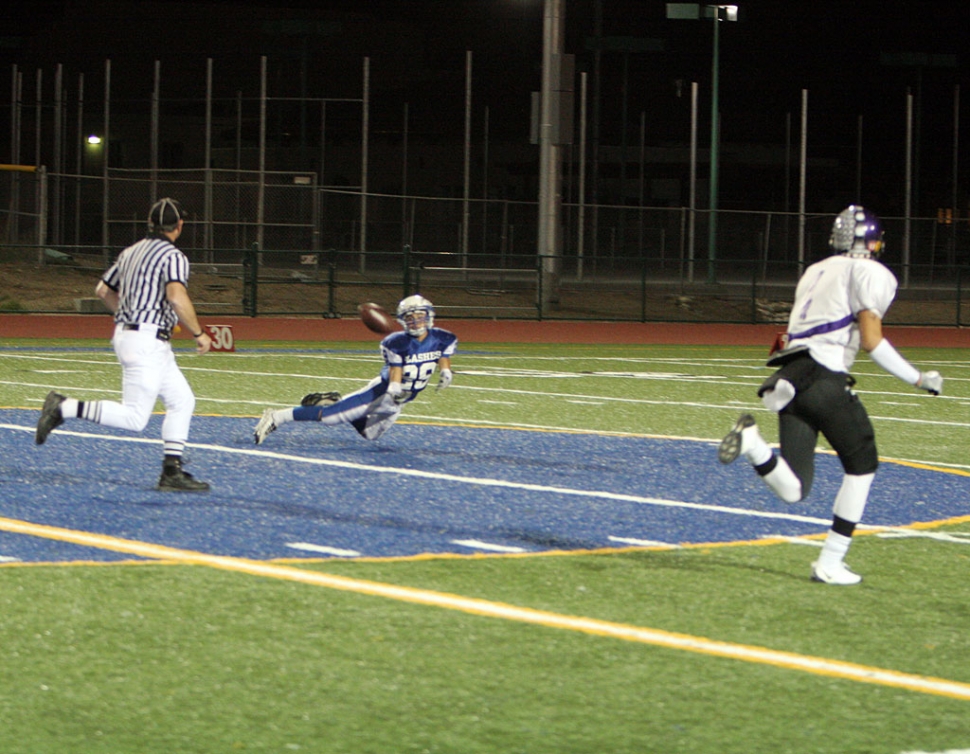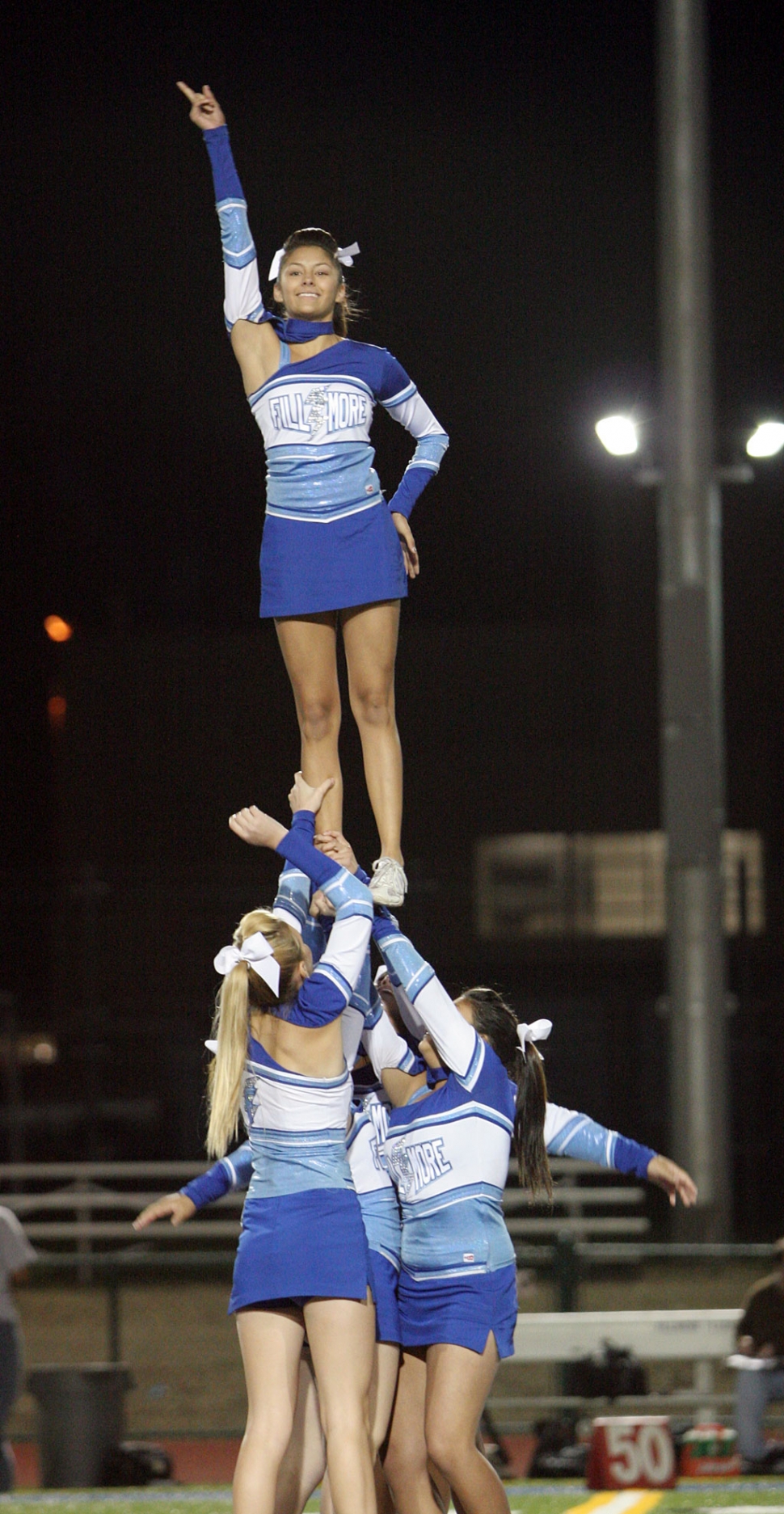 Flashes cheerleader Mariah Perez and the cheerleading squad kept the crowd entertained during halftime.