By Gazette Staff Writer — Wednesday, April 14th, 2010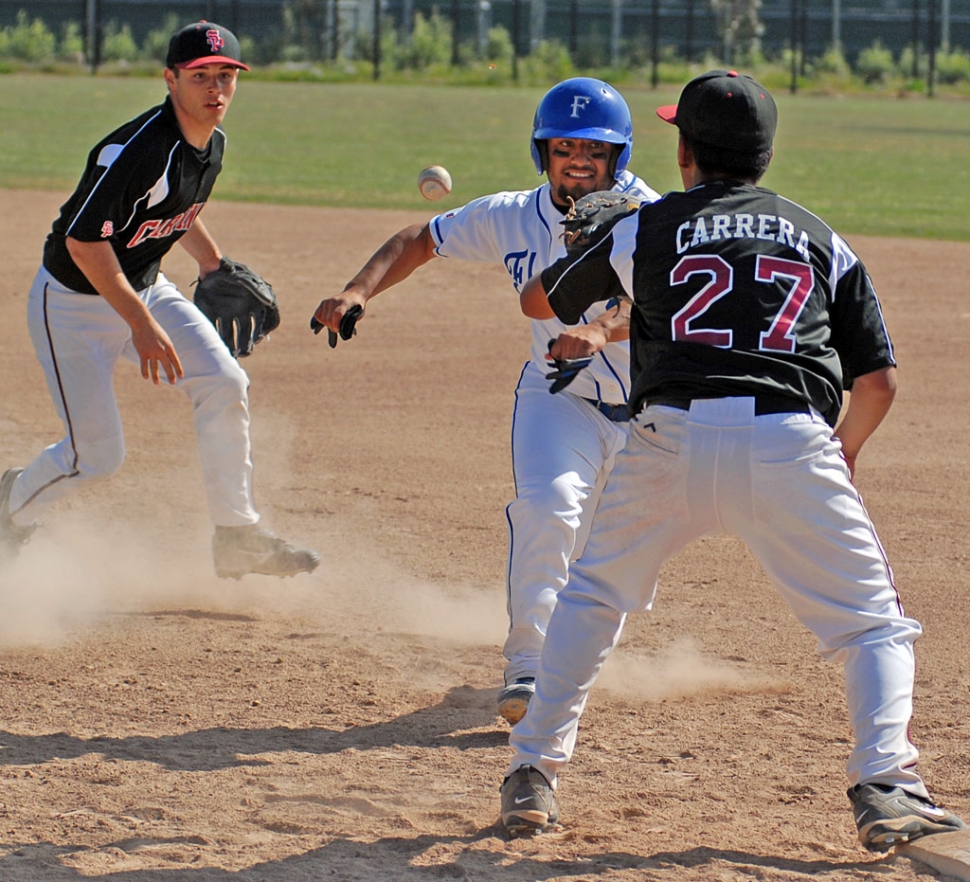 Sal Ibarra above runs back to the base to avoid an out. Fillmore played Santa Paula Wednesday, April 7th. Fillmore beat Santa Paula 4-3. Tim Medina (record 2-2) was the winning pitcher. Medina pitched 5 innings allowing 3 runs. Cody Farrar finished allowing only one hit. Christian Conaway was 2 for 3. Farrar hit a double. On April 9th, Fillmore played Santa Paula, Fillmore came out on top 11-4. Tanner Carpenter (record 4-2) was the winning pitcher. Carpenter pitched 5 innings allowing two runs. Garrett Reilly finished the game. Conaway was 3 for 3, Sal Ibarra was 3 for 3 with a double, triple and 2 RBI's. Fillmore's record 7-6. League 1-3.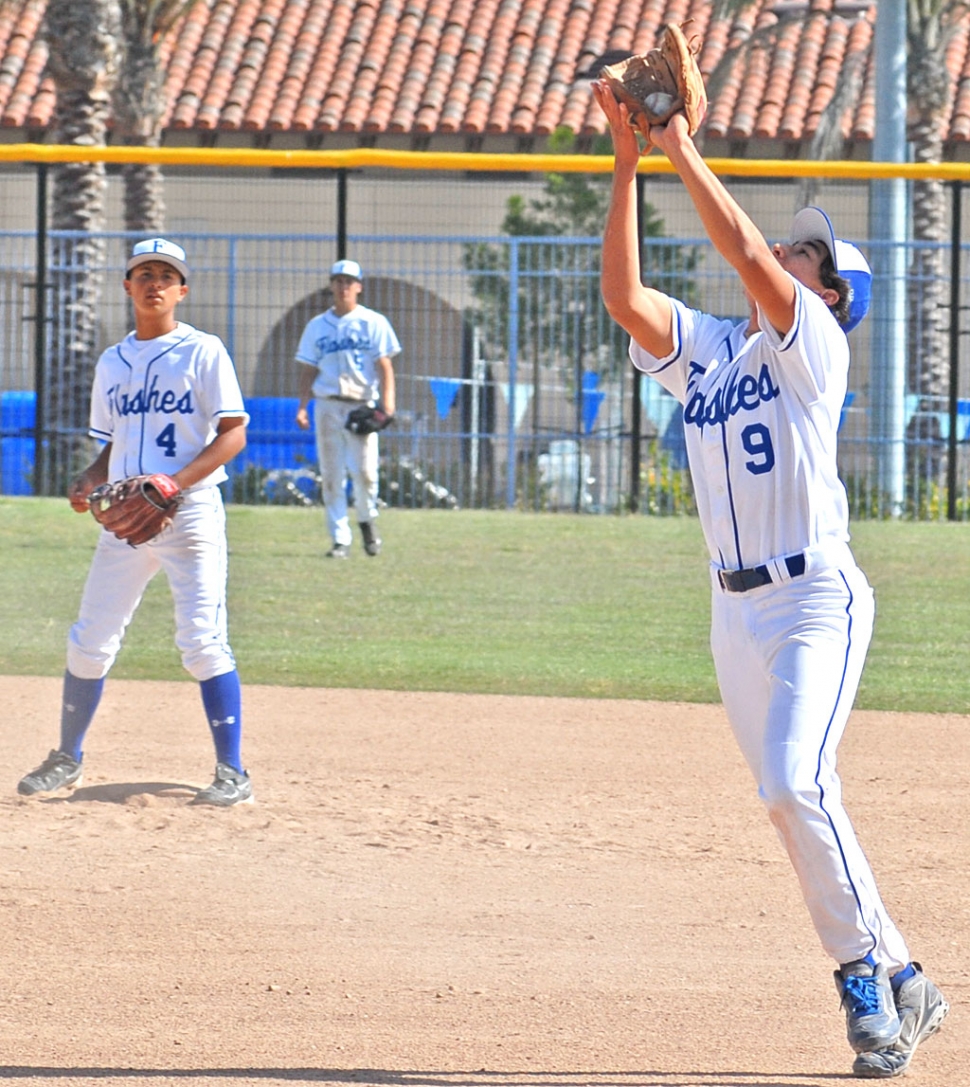 Adreas Robles makes a great catch at second base.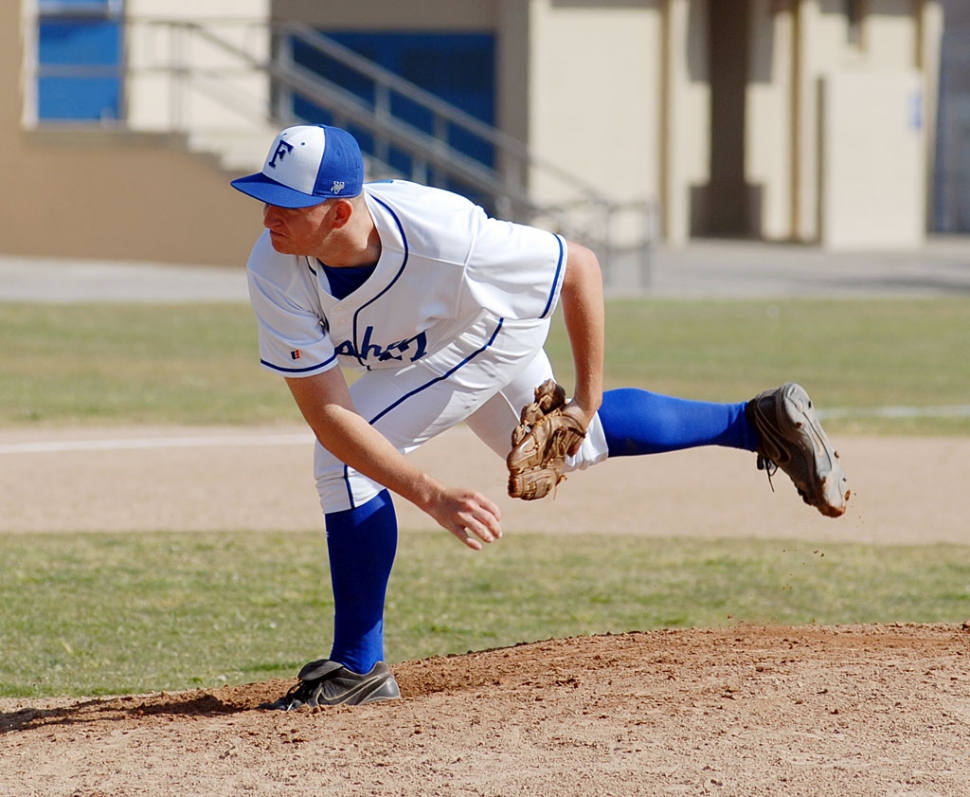 Tanner Carpenter pitched five innings against Santa Paula, April 9th allowing only two runs.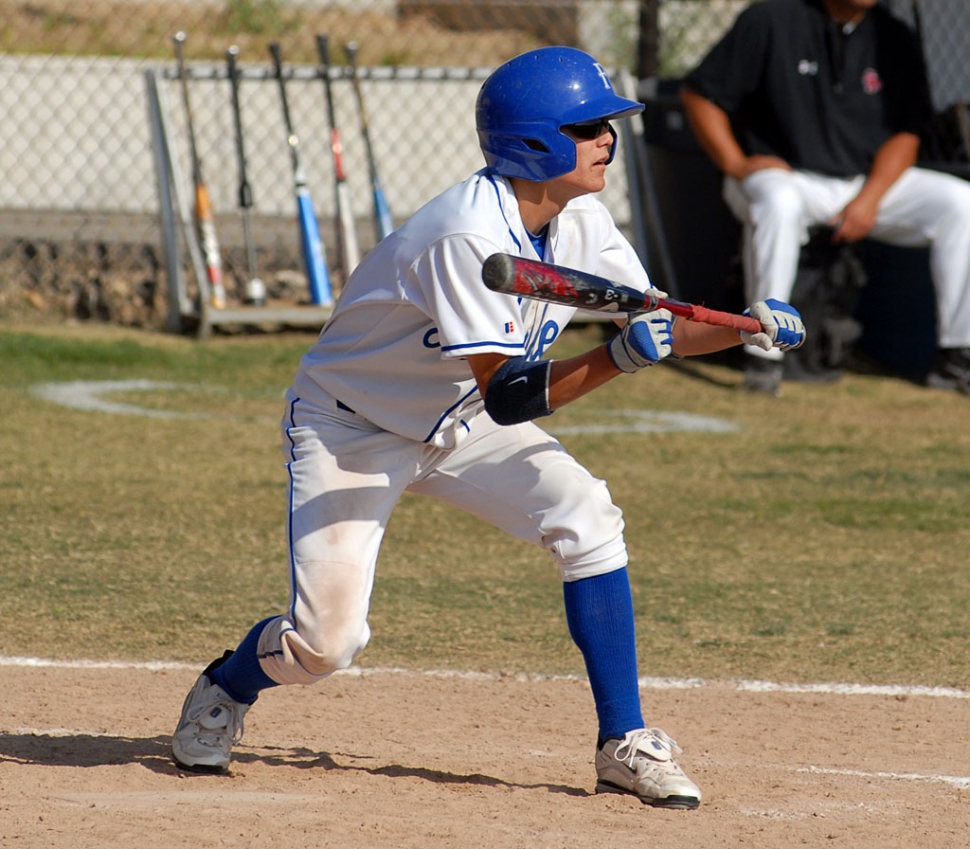 Jonathon Magana shows a bunt during last Friday's game against Santa Paula.