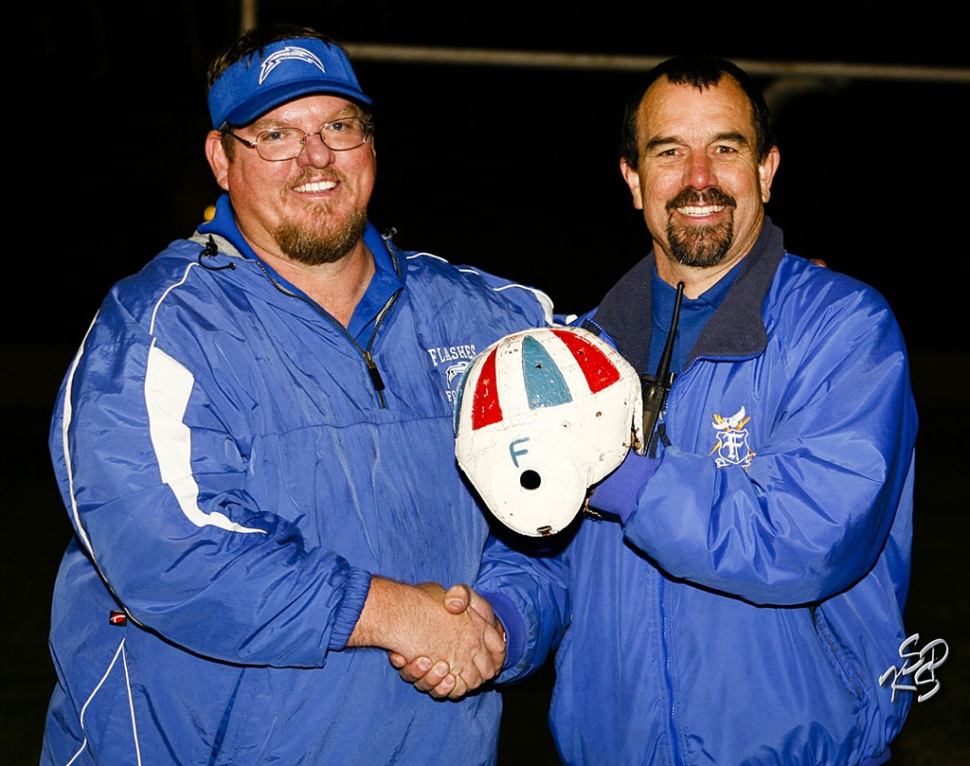 Coach Matt Dollar and Principal John WilbEr hold the leather helmet for the camera. Fillmore defeated Santa Paula last Friday night. It has been 2 years since we have had the helmet in Flashes territory. Photo by Carmelita Miranda, KSSP Photographic Studios, Fillmore.
By Gazette Staff Writer — Wednesday, November 4th, 2009
Flashes bring helmt home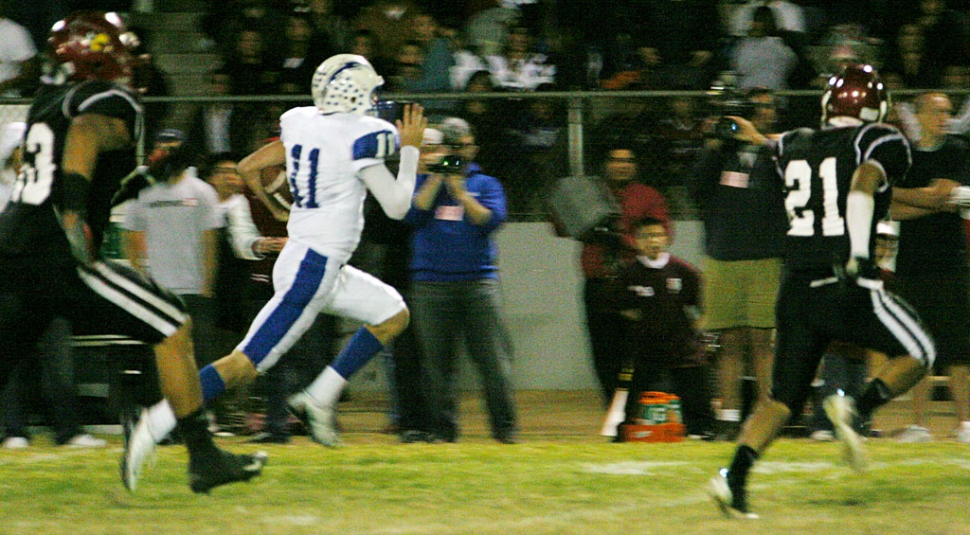 Corey Cole was 18 of 34 for 238 yards passing and two touchdown passes. Cole also had 12 carries for 86 yards and two rushing touchdowns. Football photos courtesy of Crystal Gurrolla.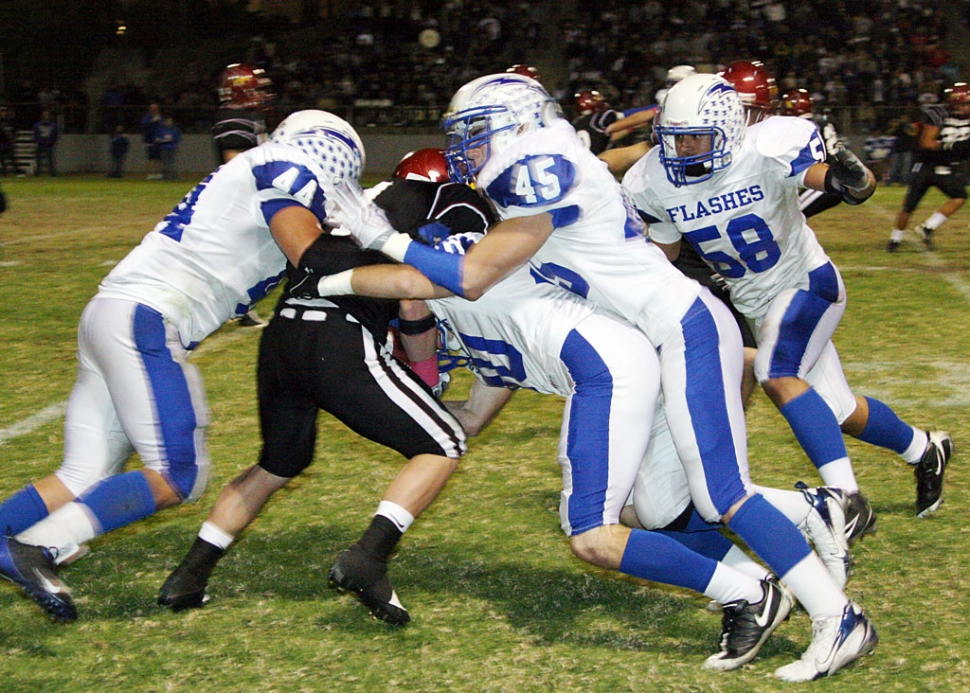 Defense had a grueling job to do against Santa Paula, and they did it. Above Tony Cortez #44, Matt DeLa Cruz # 45, and Derek Luna #58 along with the rest of the defense stayed strong. DeLa Cruz had 9 tackles, Luna had 13 tackles against Santa Paula. Cortez who plays offense as well contributed 5 catches for 83 yards and several first downs. Coach Dollar stated, "This was a great High School football game! One of the best between Fillmore and Santa Paula for years! I am very proud of the team, all of the hard work that they have put in is paying off!"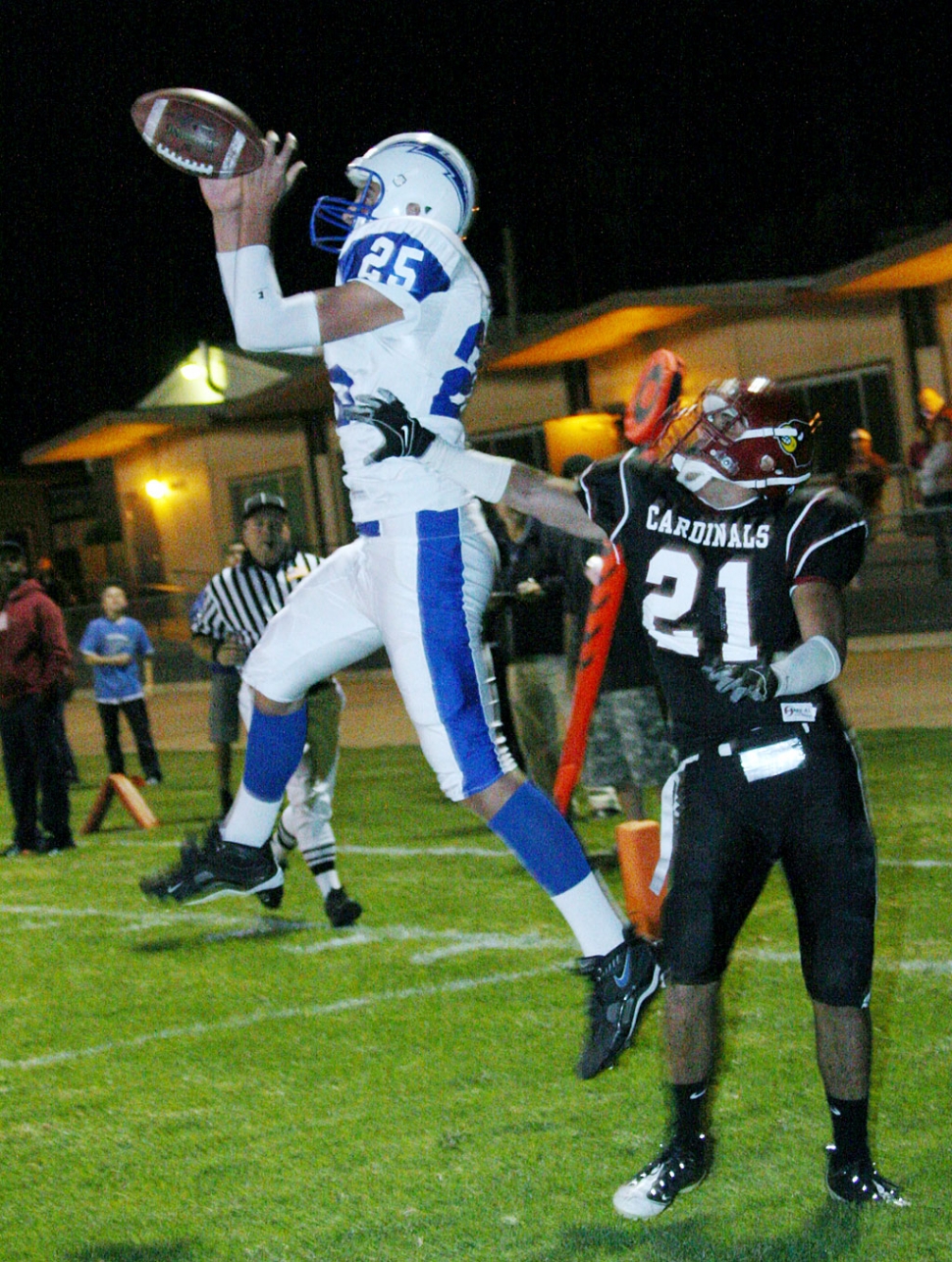 Chris DeLaPaz #25 caught two touchdown's Friday night including the game winning touchdown in the last 20 seconds of the game.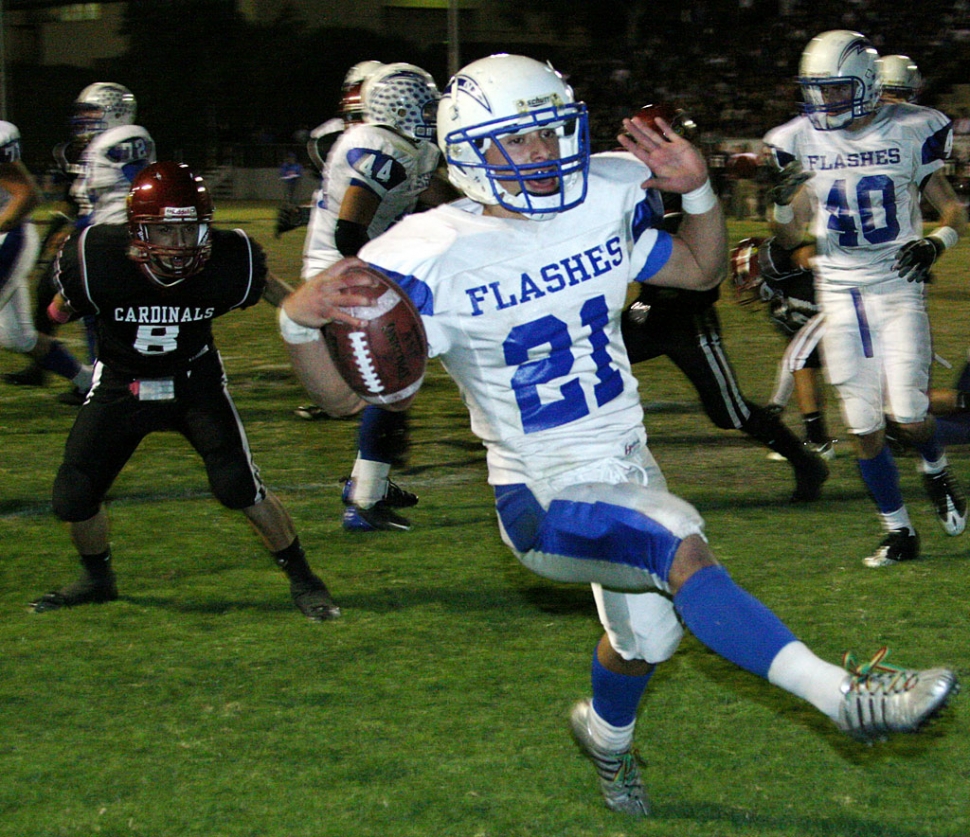 Nick Paz #21 had 20 carries for 90 yards and two rushing touchdowns. Paz also intercepted the ball in the last seconds of the game to clinch the win for Fillmore.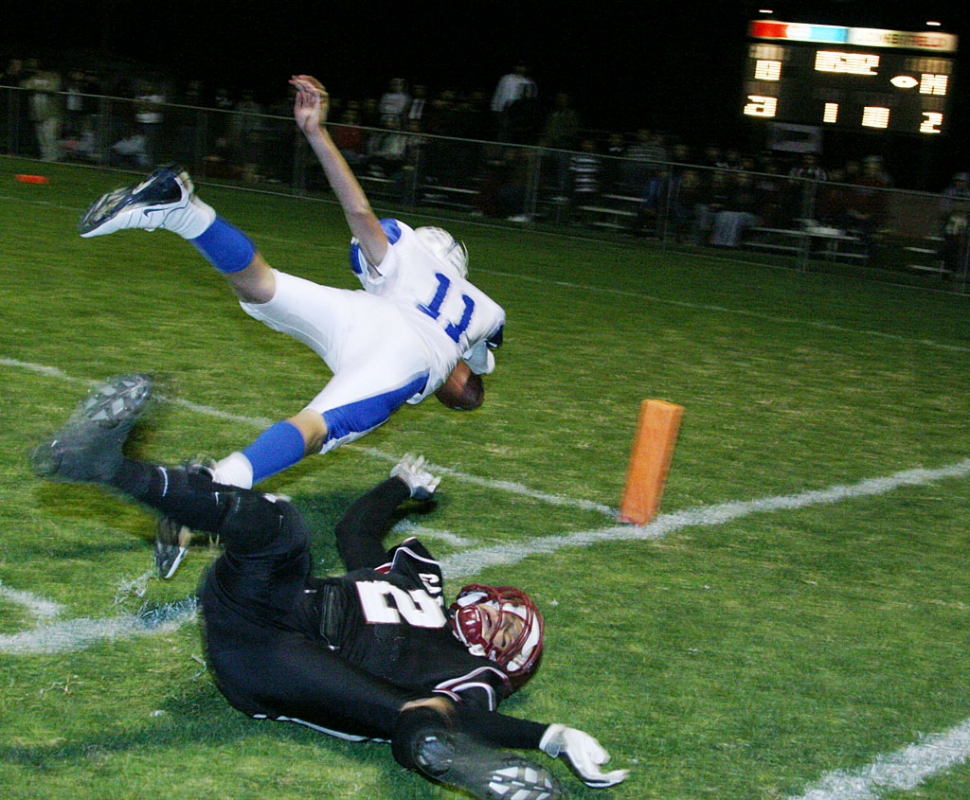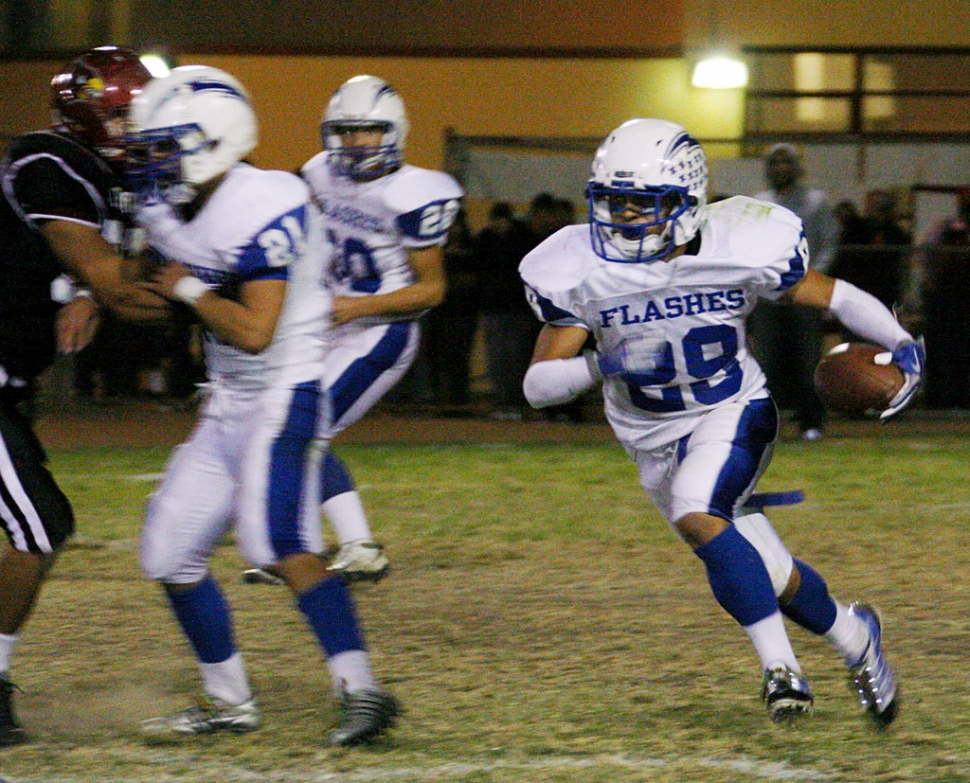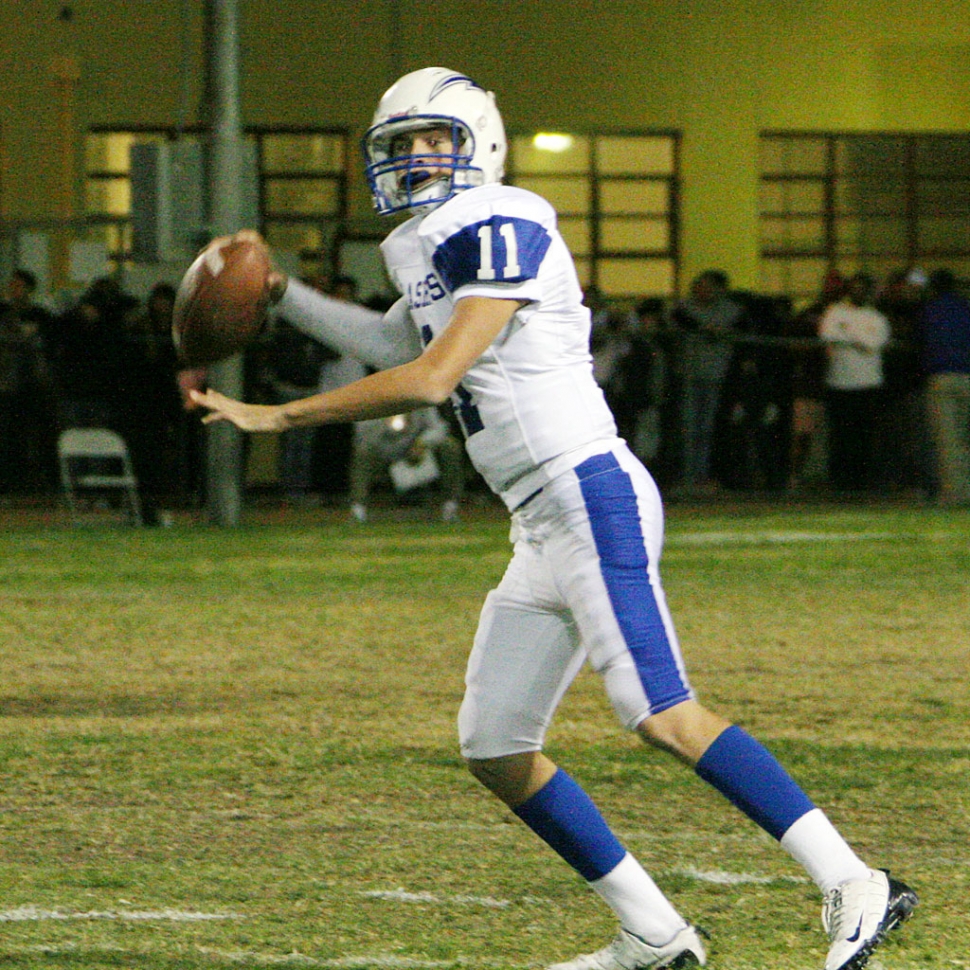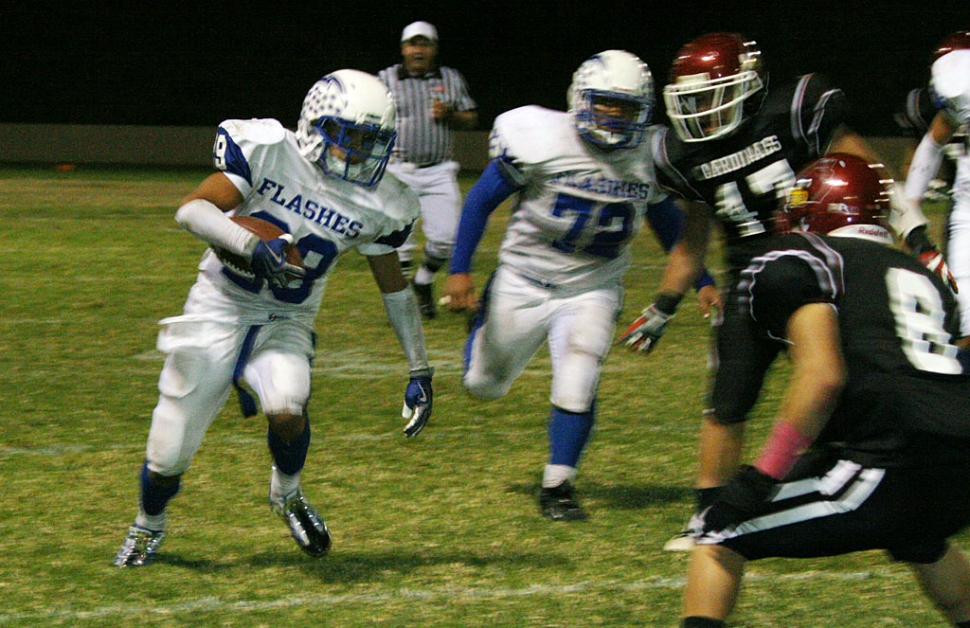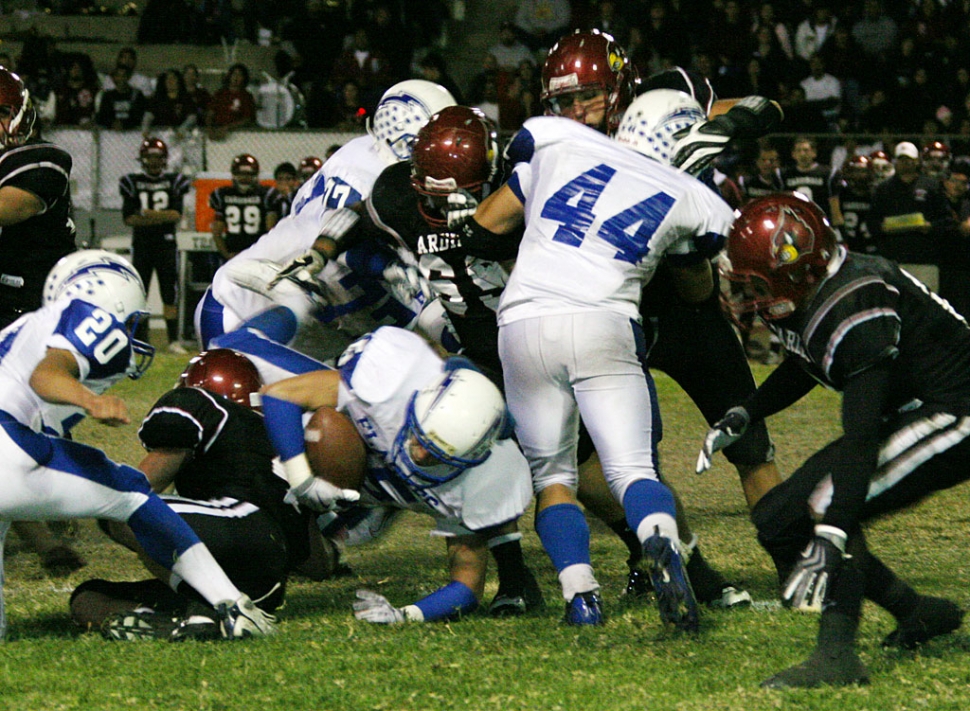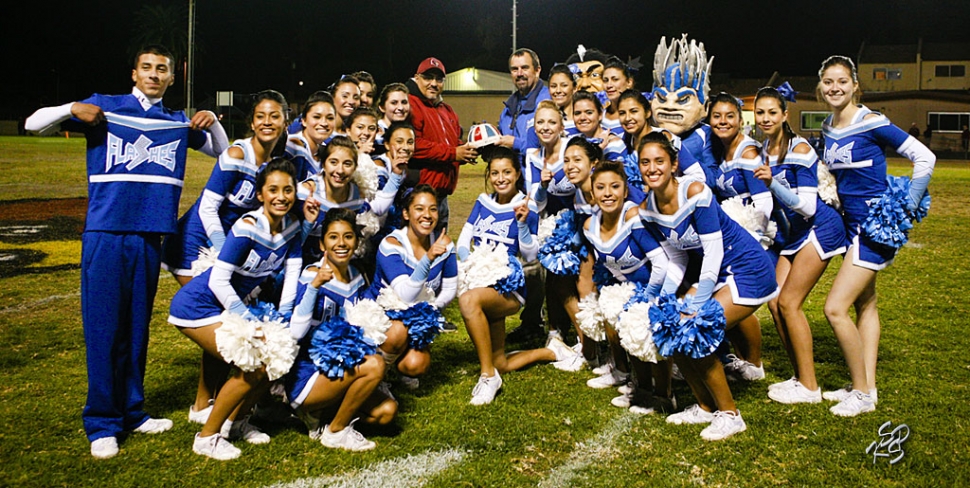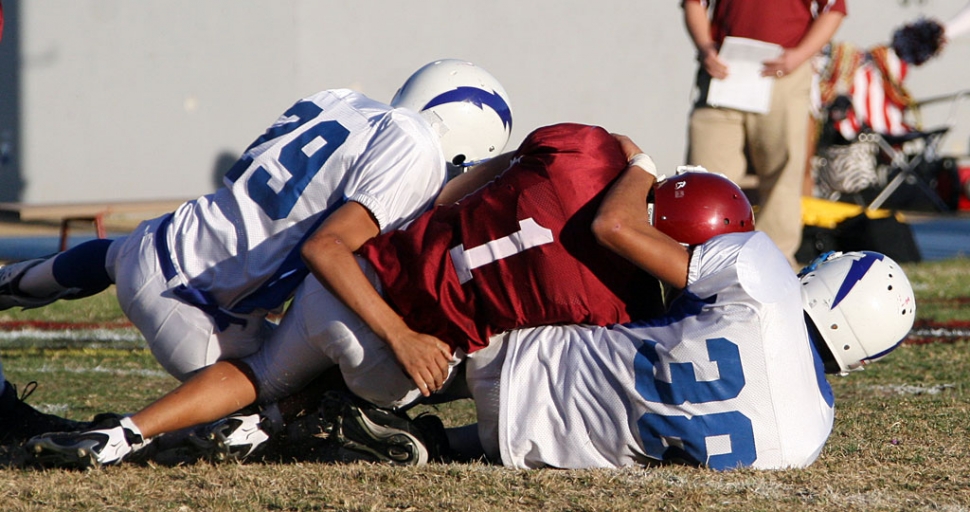 Fillmore's JV beat Santa Paula 34-0. Fillmore lead in the half 7-0. The offensive & defensive line played well domintaing the line of scrimmage. Anthony Perez, Brandon Pina, Tony Sanchez, Lalo Gomez, Jordan Carrillo and Daniel Cruz did well on the offense line. Collin Farrar, Nathan Garnica, and Mario Hernandez ran the ball successfully. Farrar scored 2 touchdowns, as well as Robert Bonilla. Mario Hernandez had one touchdown. Joel Amaro had 4 P.A.T.'s. Pictured above #29 Jeremy Martinez and J. P. Galvez #38.