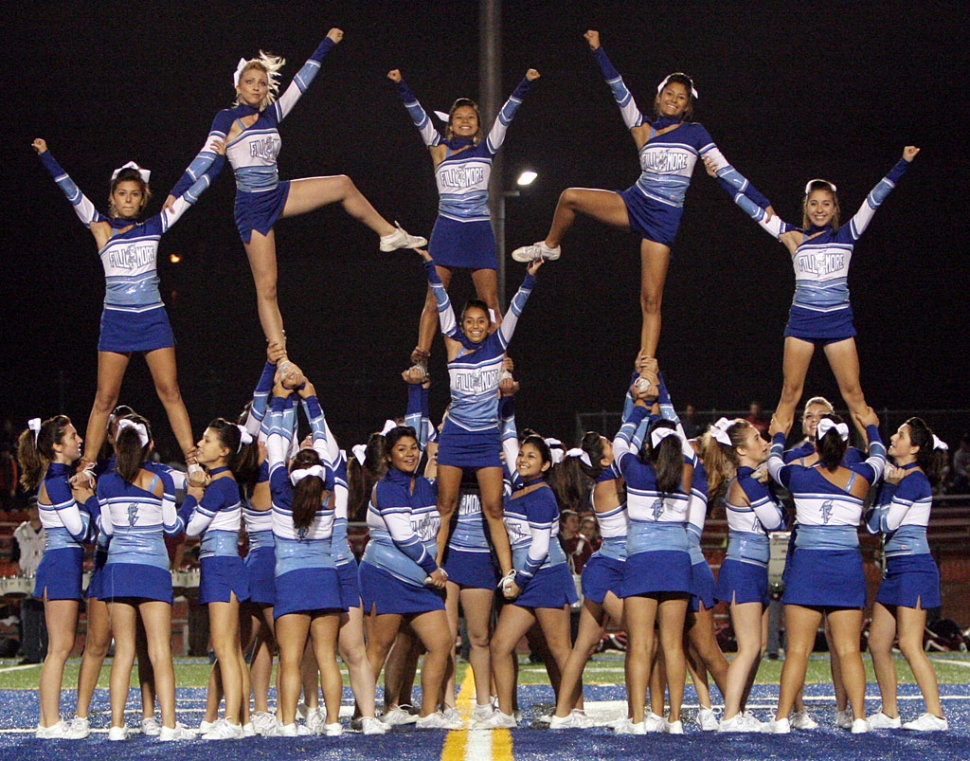 Flashes cheerleaders gave a fabulous half-time show during the varsity game last Friday. Varsity Re-Cap: Fillmore Flashes played against Santa Paula last Friday evening losing 34-14. According to Coach Dollar "this was a tough loss for us, now we need to beat Grace so that we have a possible share of the title." Highlights: Nathan Ibarra threw over 100 yards and Jesse Sanchez had a 61 yard interception return for a touchdown, and Christian Prado had 13 tackles. Fillmore plays Grace Bretheren this Friday at home at 7:30 p.m.
By Anonymous — Wednesday, November 5th, 2008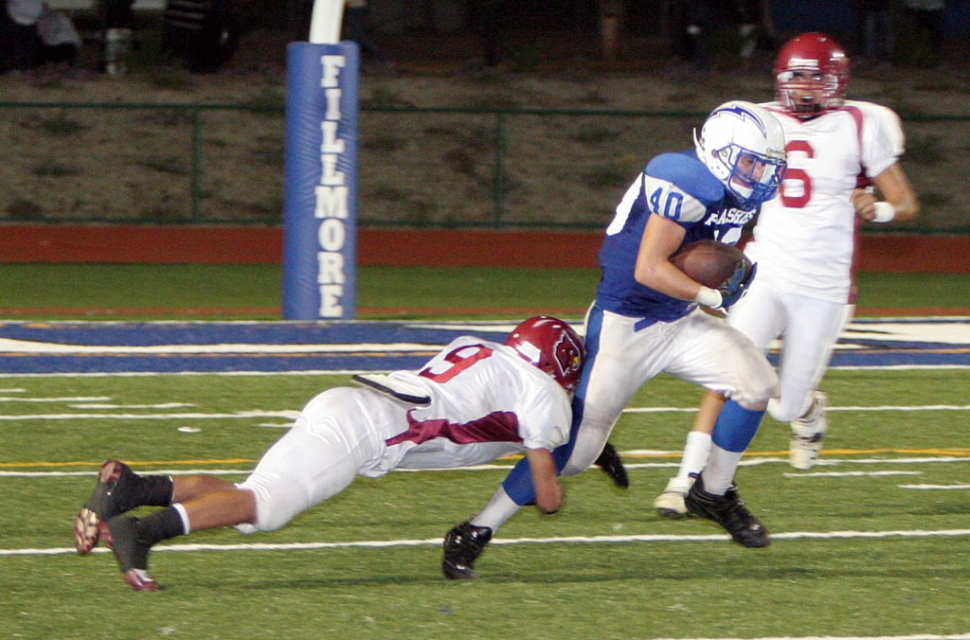 Christian Prado #40 had 13 tackles against Santa Paula. Above Prado runs the ball for a couple of yards.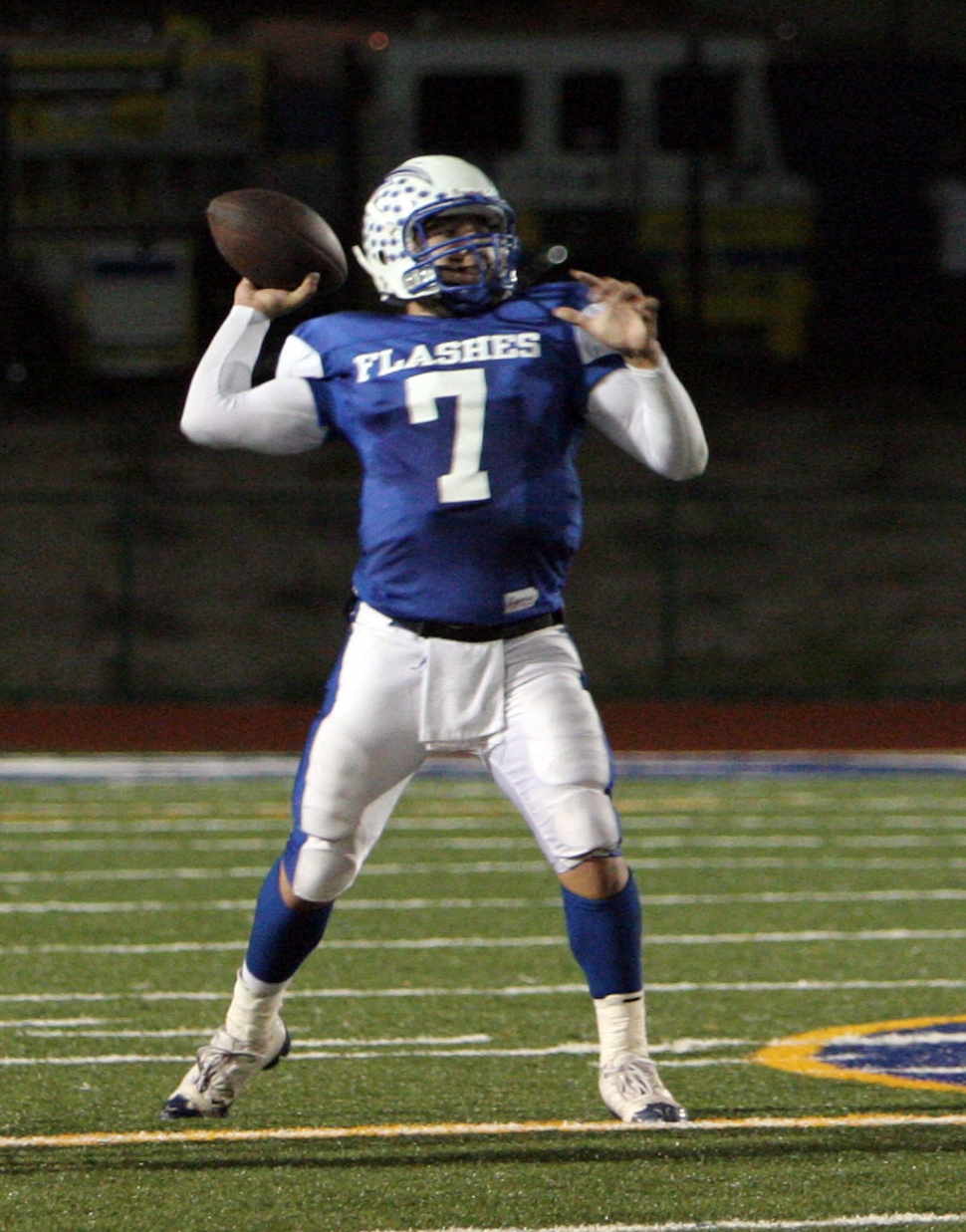 Nathan Ibarra #7 threw for over 100 yards against Santa Paula. Fillmore lost to the Cardinals 34-14.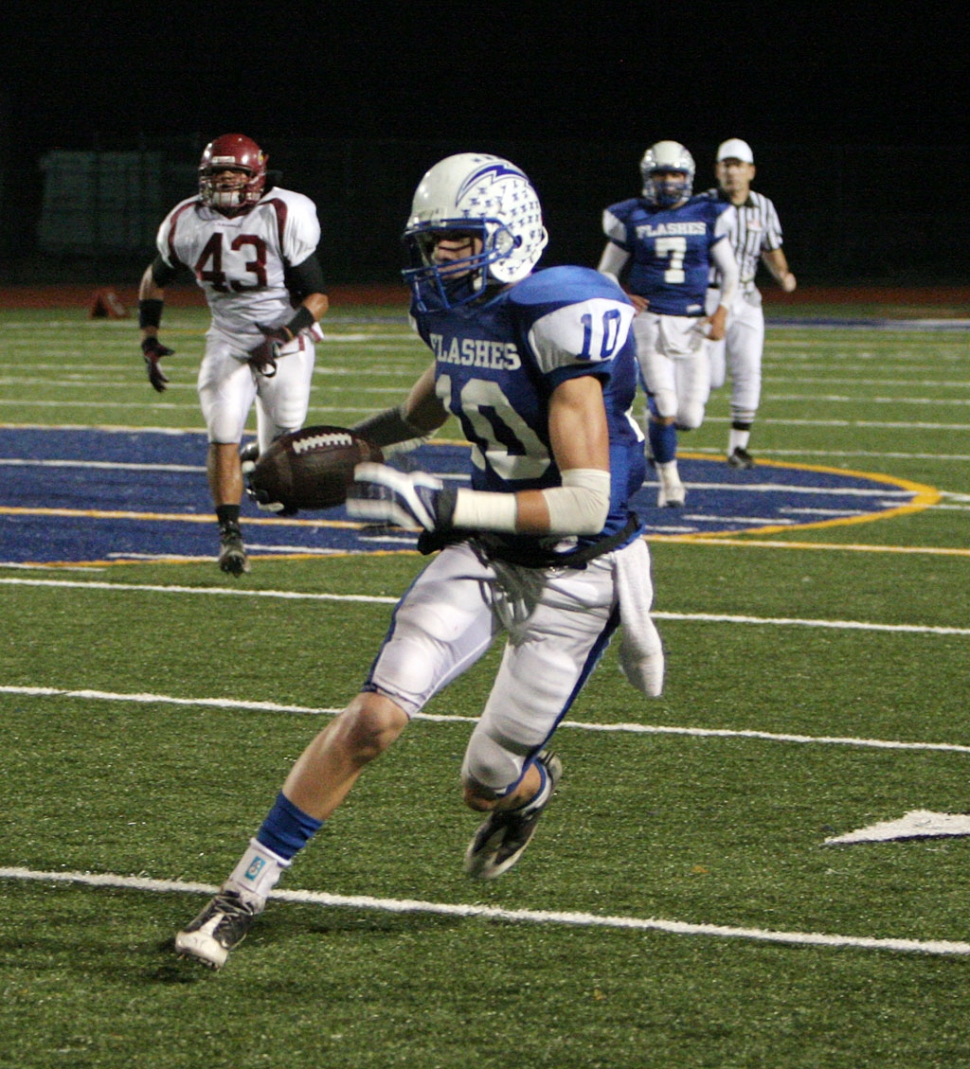 Noah Aguirre runs the ball down field for a few yards.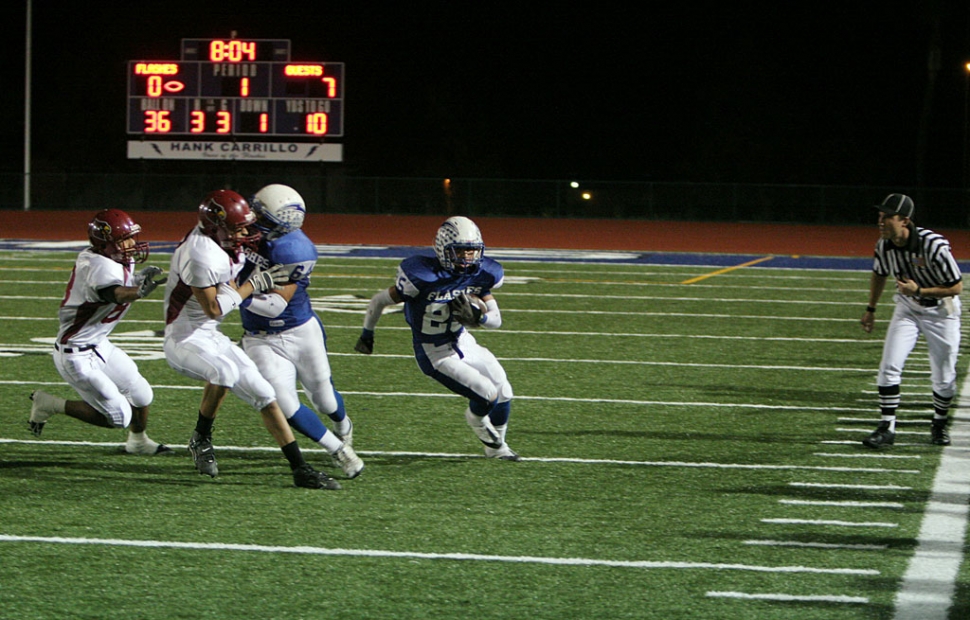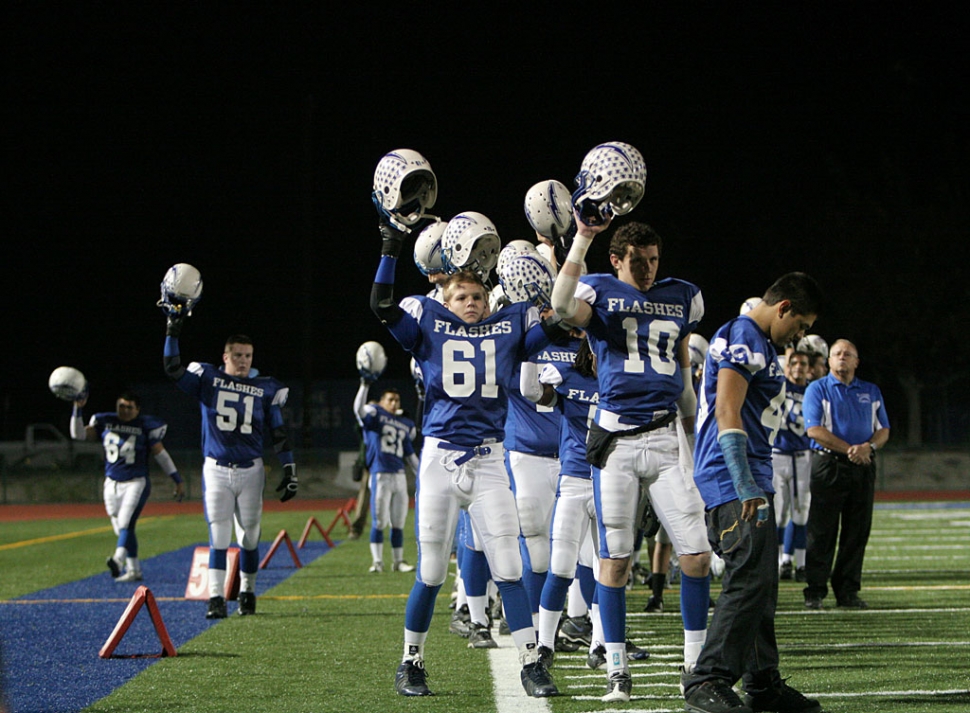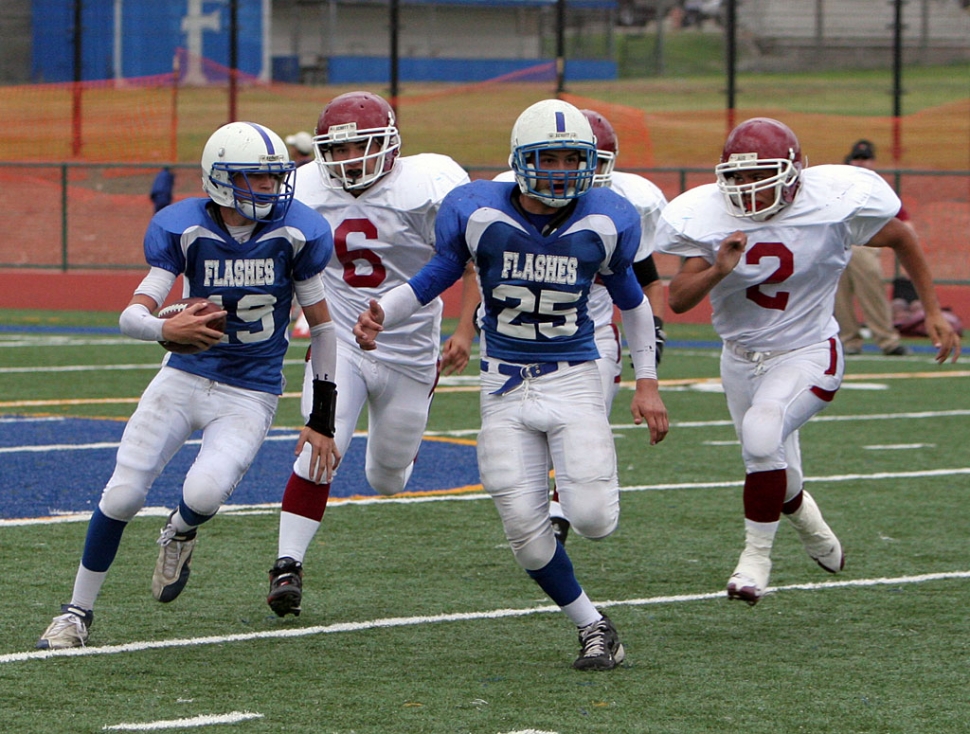 J.V. Recap: J.V. Flashes played a tough game against Santa Paula. Fillmore trailed 8-6 in the 1st quarter and came back in the fourth to beat the Cardinals 14-11. Ty Casey had 11 carries for 44 yards. Corey Cole had a touchdown and racked up 96 yards on 16 carries. Austin Davis had 7 carries for 36 yards. Johnny Golson had one touchdown and one 2 point conversion, Golson also had 64 yards on 9 carries.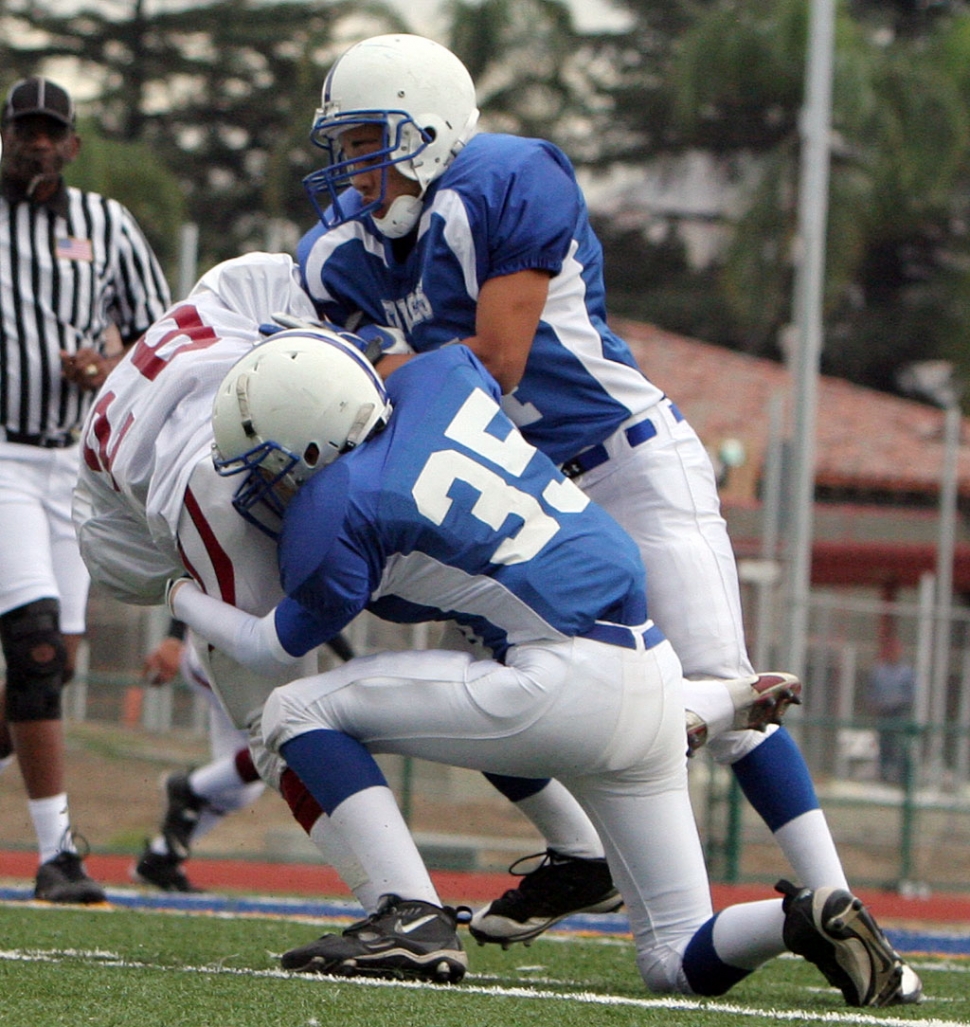 Jordan Davis #34 and Christian Conaway #35 stop Santa Paula.