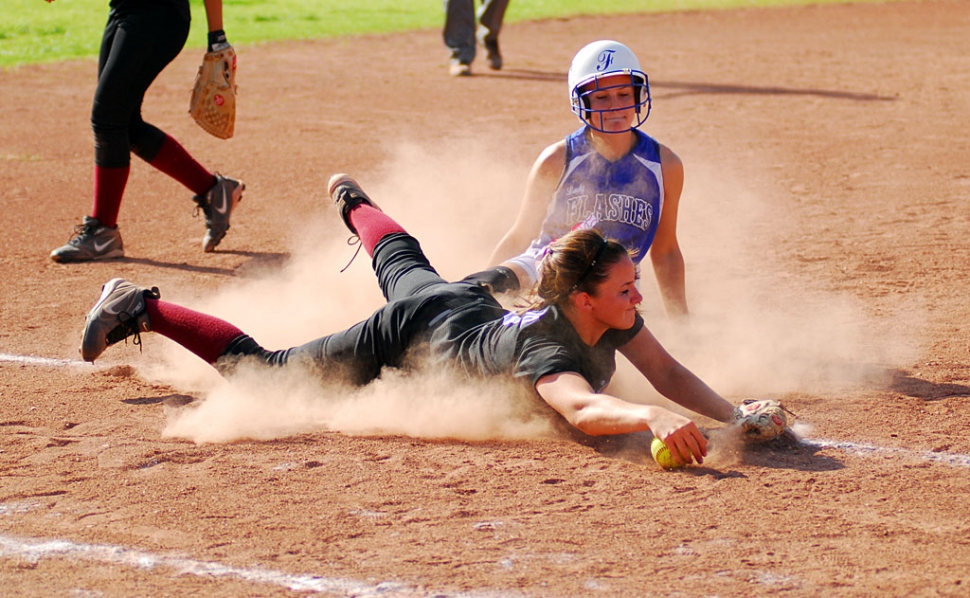 Ashley Grande is safe at third after sliding. Lady Flashes played Santa Paula and beat them 9-5.
By Anonymous — Wednesday, April 30th, 2008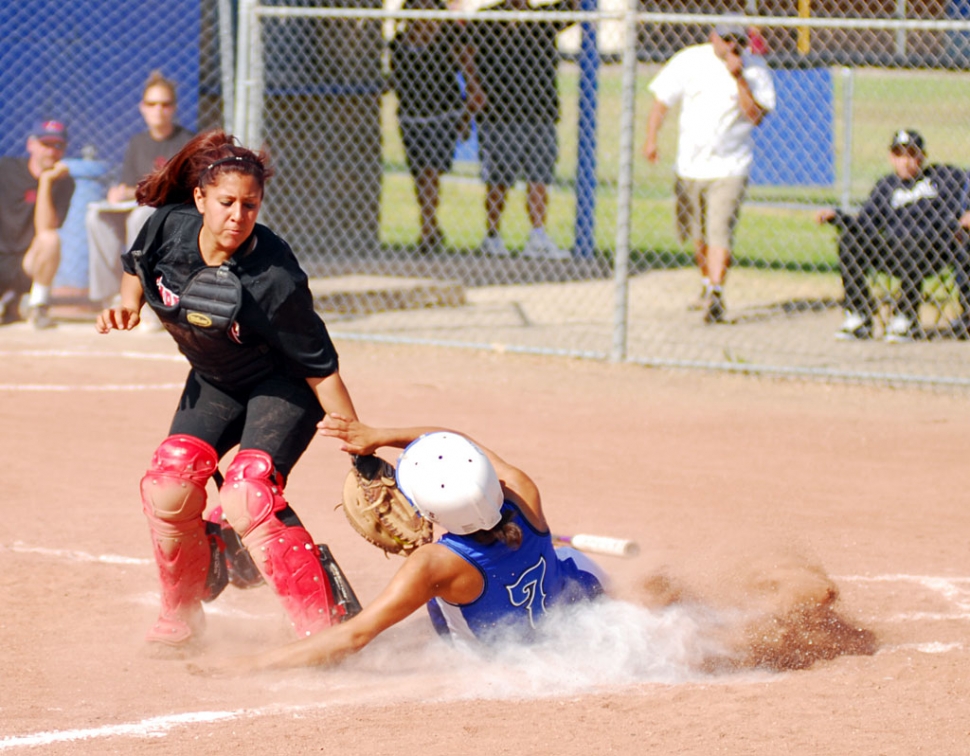 Tenea Golson tried to steal home on a base hit, but was tagged out on the throw to home.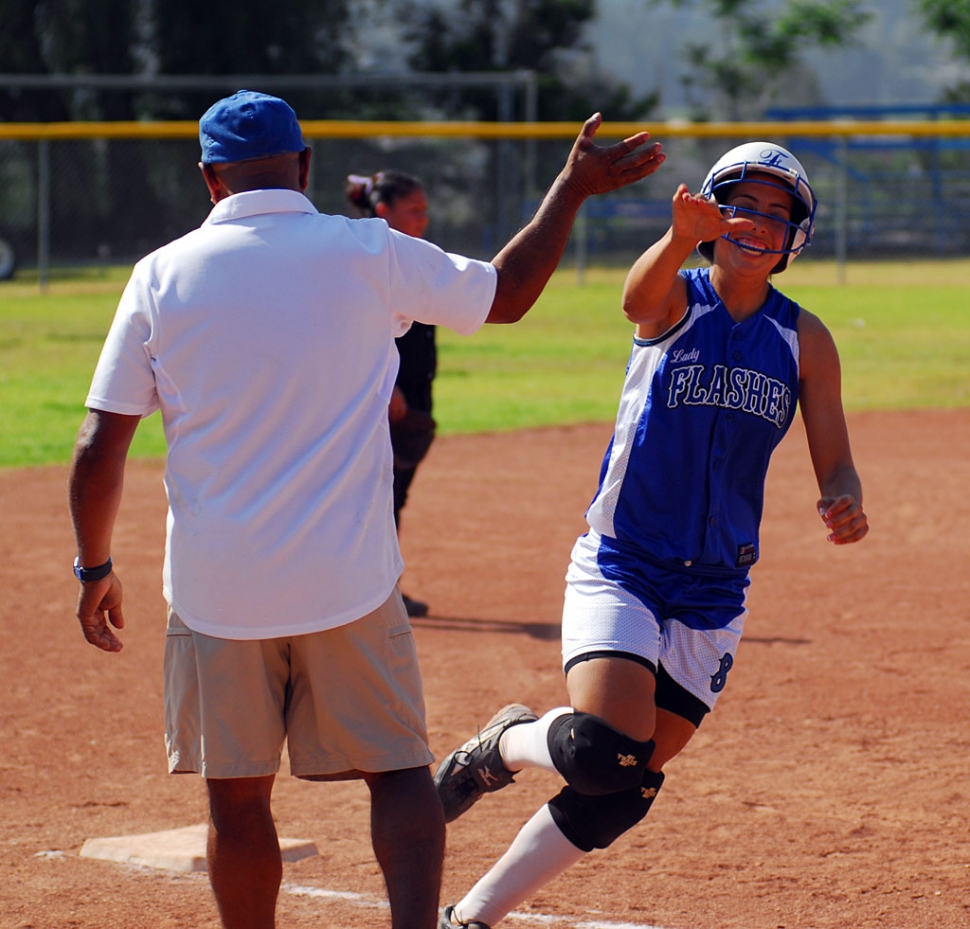 Nadia Lomeli high fives Coach Ortiz rounding third base. Lomeli hit a homerun over the center field fence and scored 3 runs.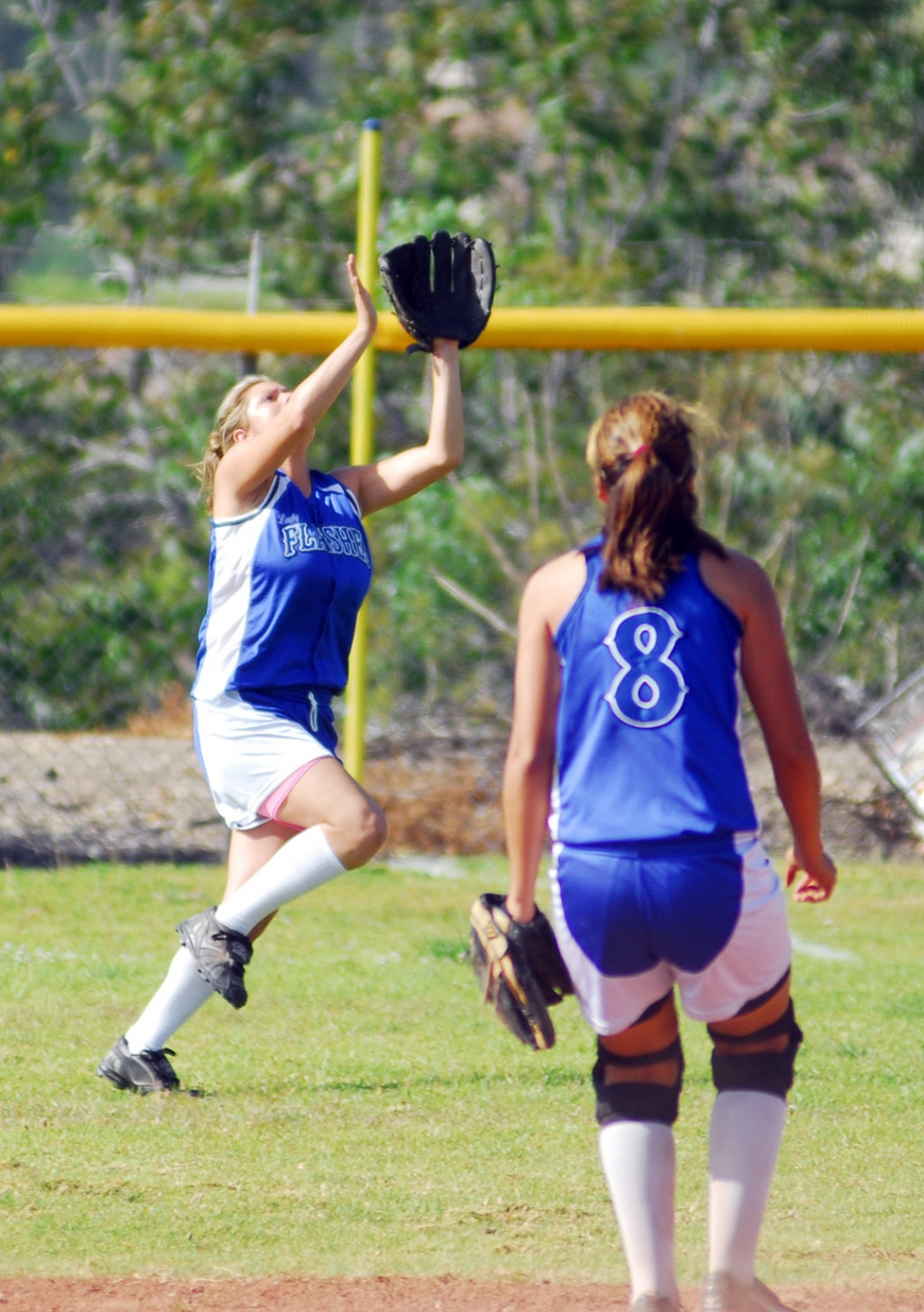 Tiffany Gonzales makes a great catch in right field.