By Gazette Staff Writer — Wednesday, October 13th, 2010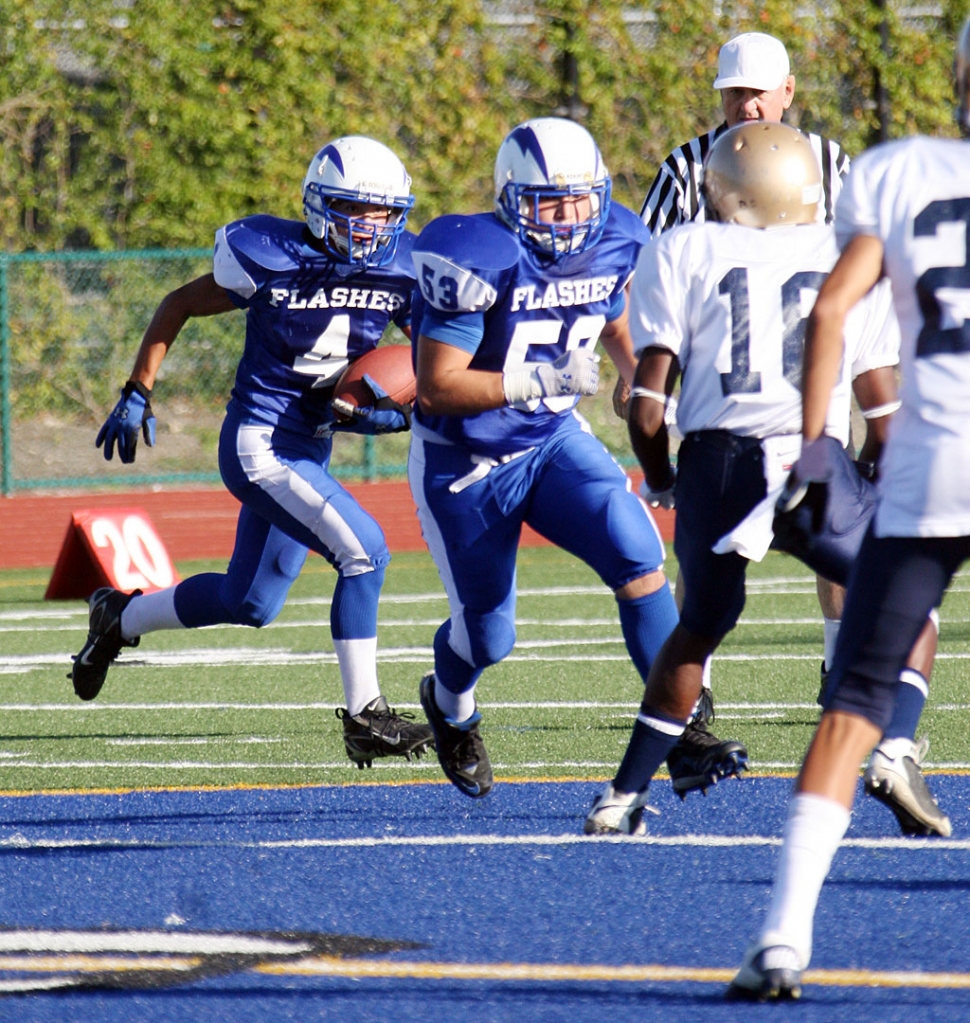 George Orozco #53 blocks for Edwin Baton #4. Fillmore beat Santa Clara 20-19.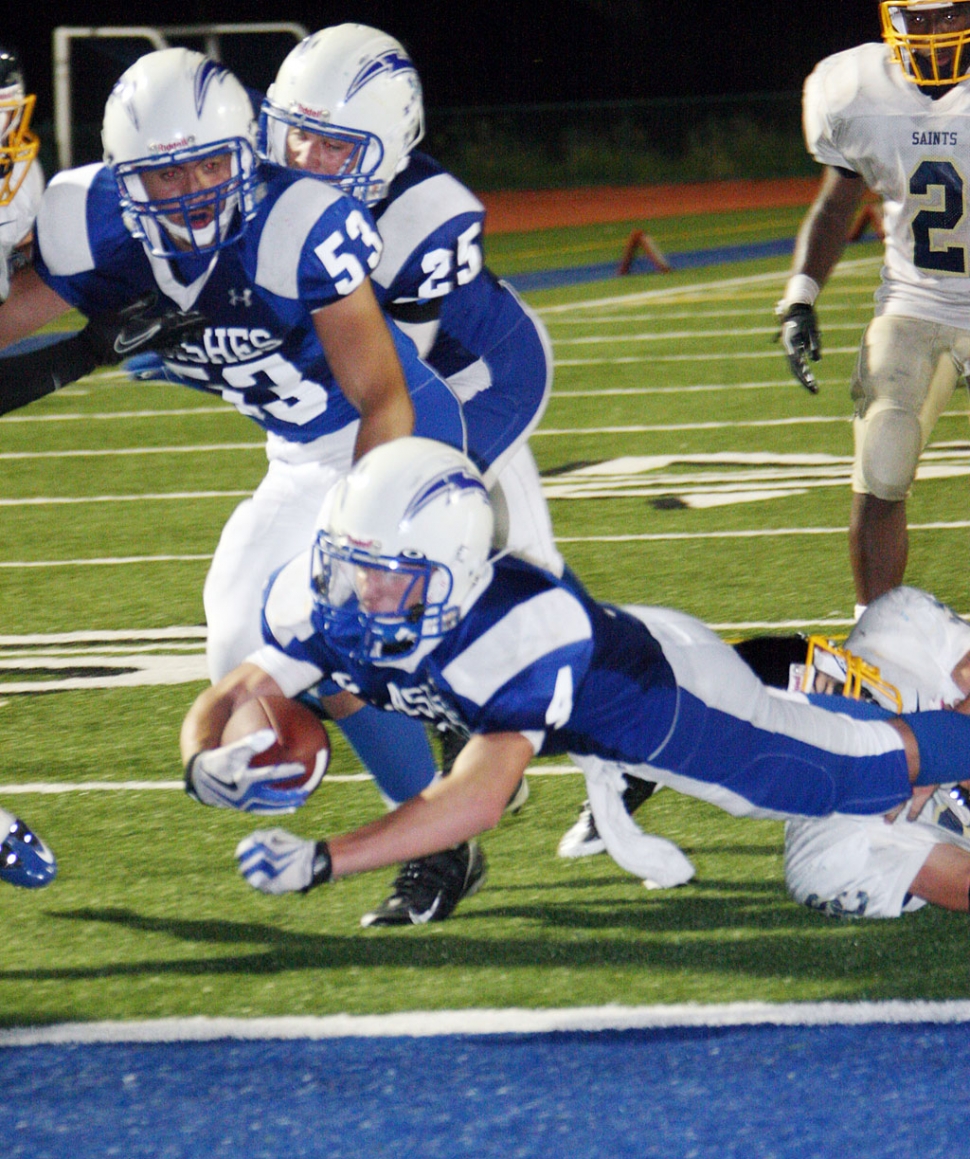 Collin Farrar #4 dives into the end zone for a touchdown. Also pictured Sammy Orozco # 53 and Austin Davis #25. Davis, had 10 tackles five of those were solo and an interception. Corey Cole passed for 176 yards and two Touchdowns. Nick Paz had 15 carries for 71 yards. Johnny Golson had two key interceptions and a rushing touchdown.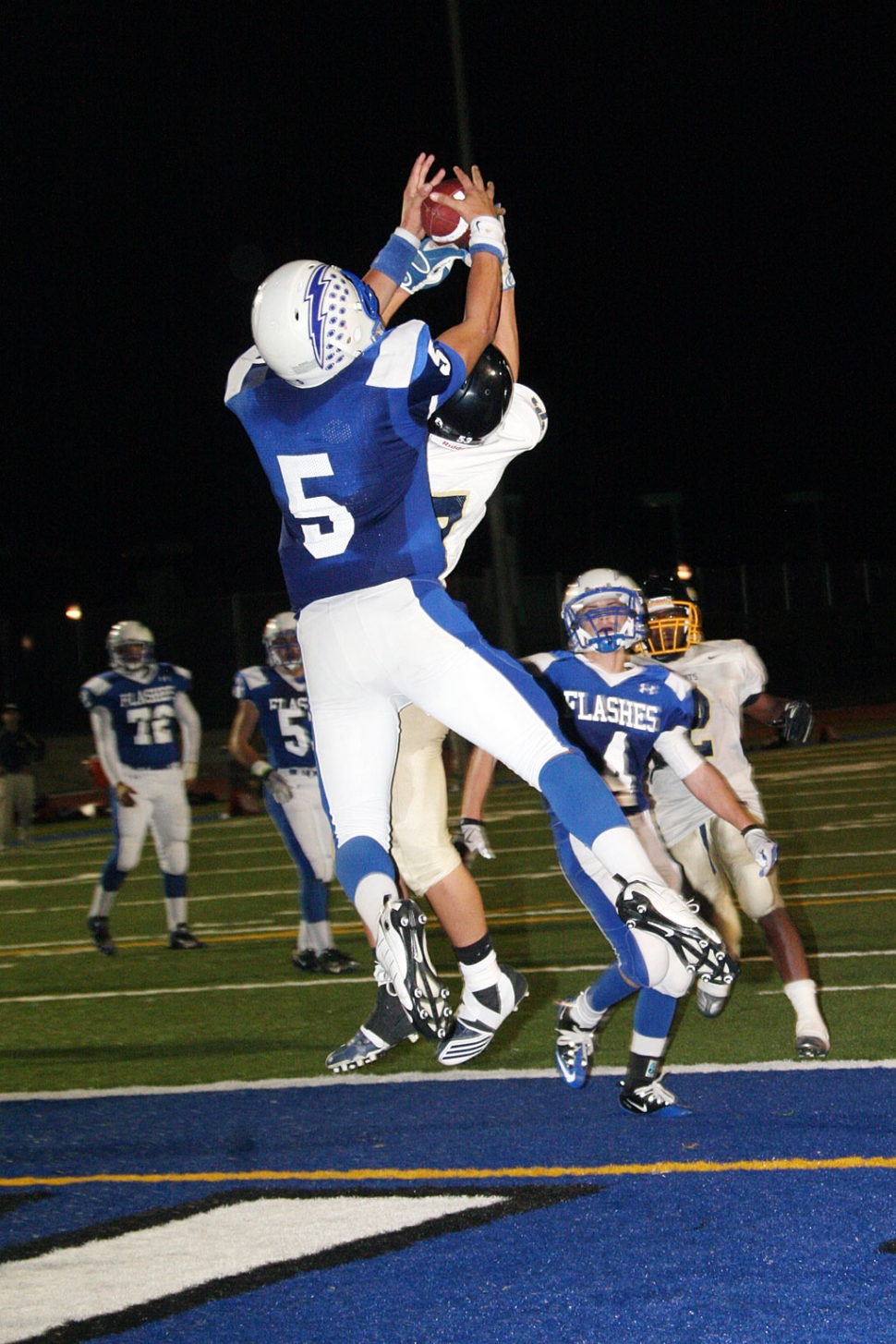 Chris De La Paz #5 takes the ball out of the hands of a Saints player. De La Paz had 9 catches for 158 yards. Coach Dollar said, " Corey and Chris both had a great game. Chris broke his own single reception record, and Golson made many great defensive plays including two key interceptions. Davis owned the line of scrimmage."