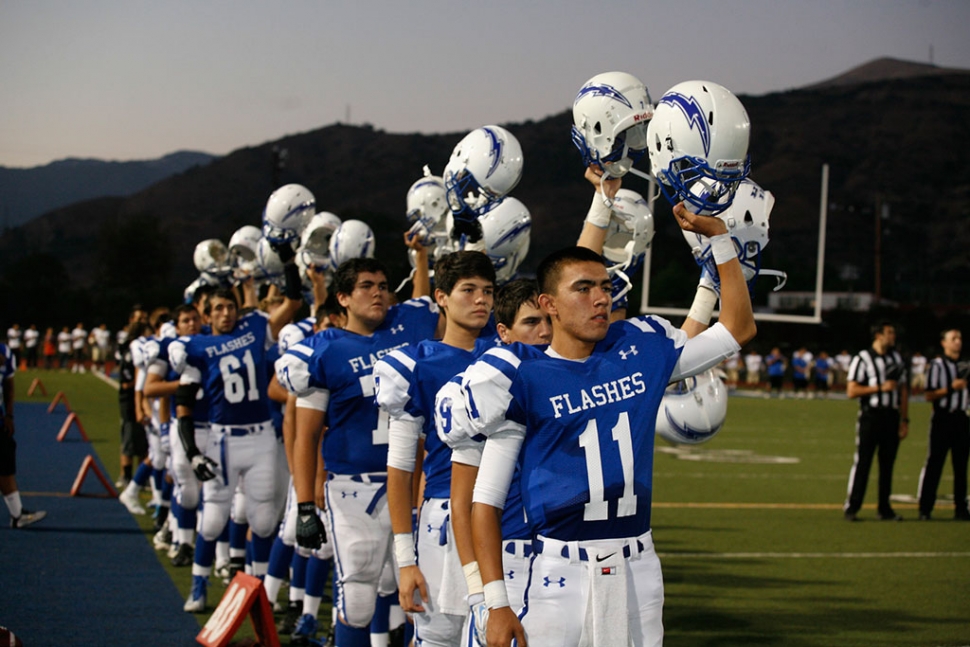 Photos by Crystal Gurrola and Charles Morris
By Danny Felix — Wednesday, September 10th, 2014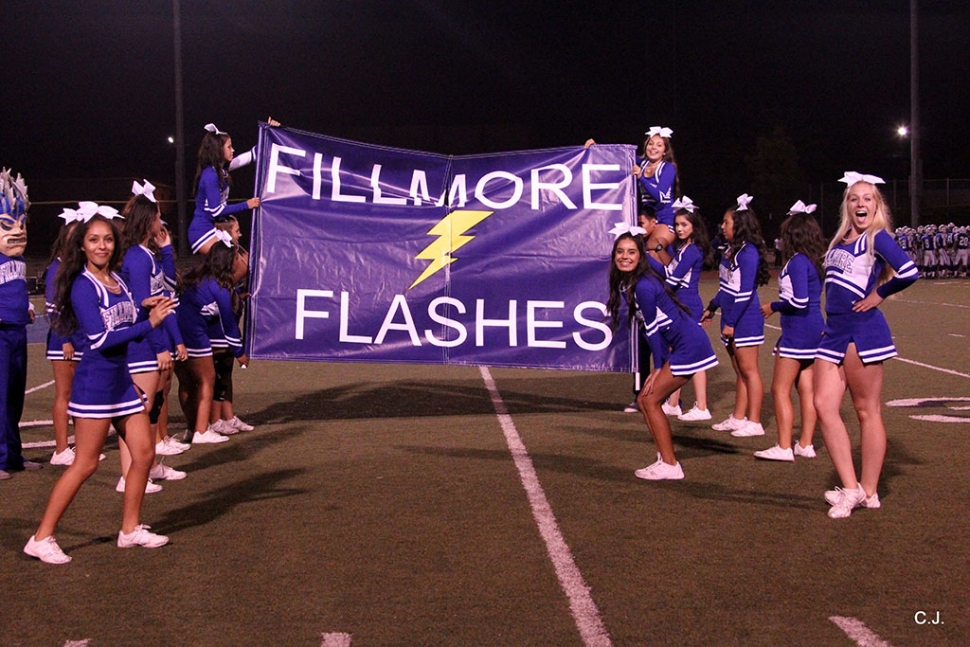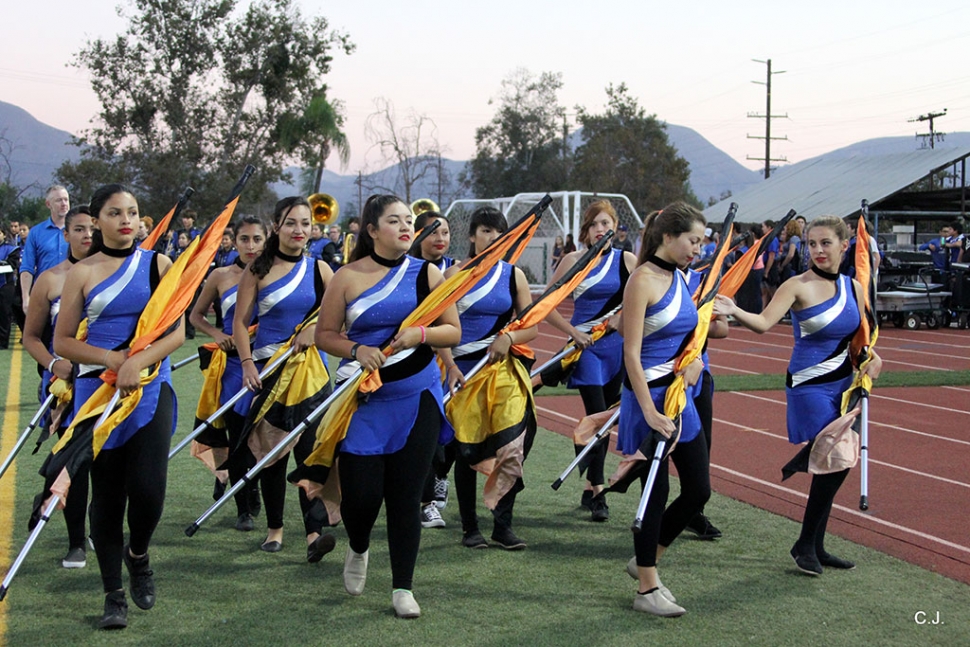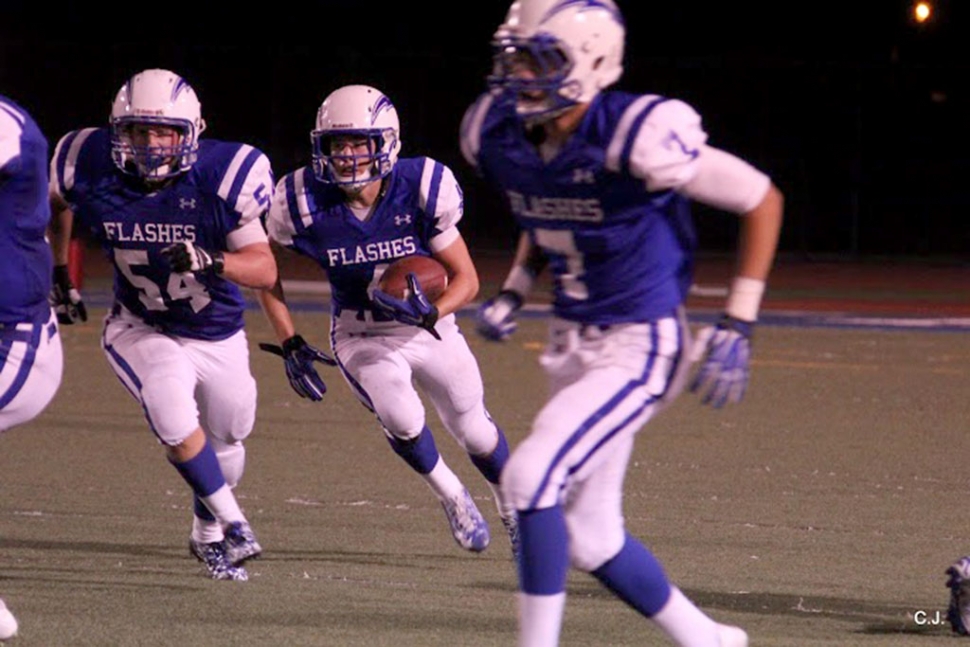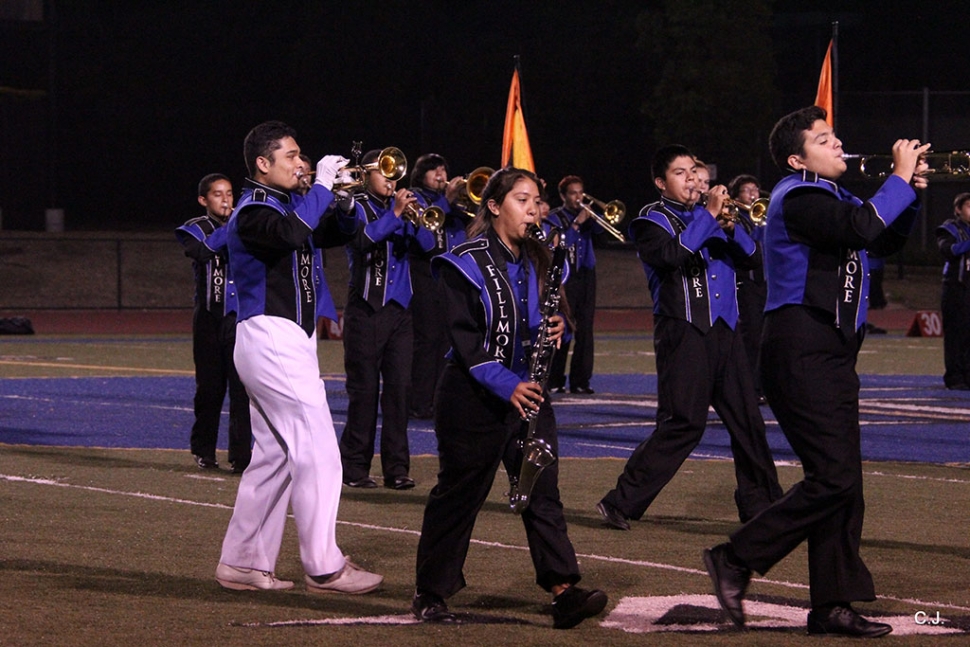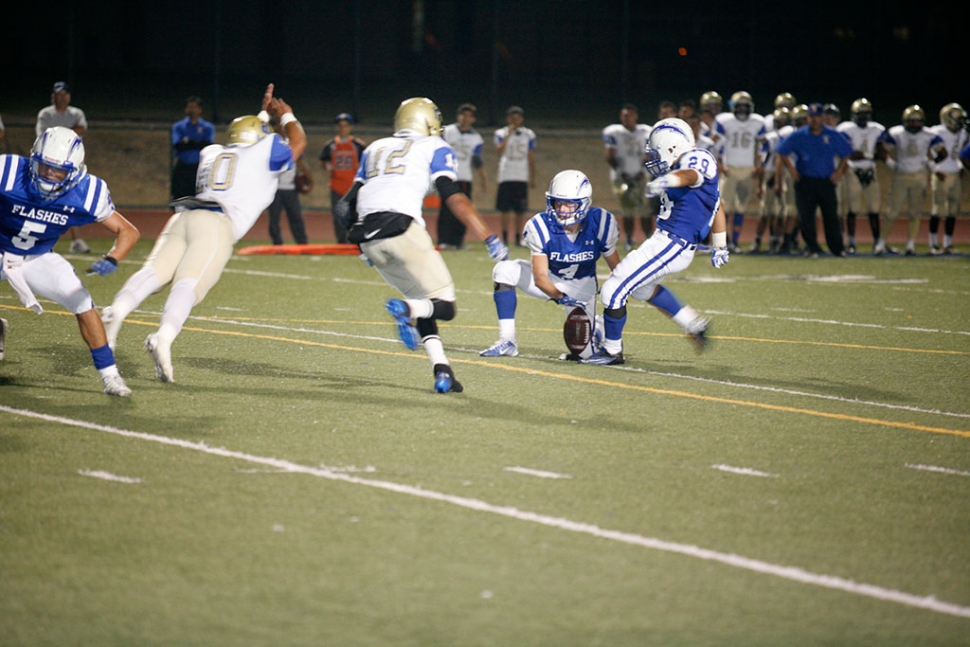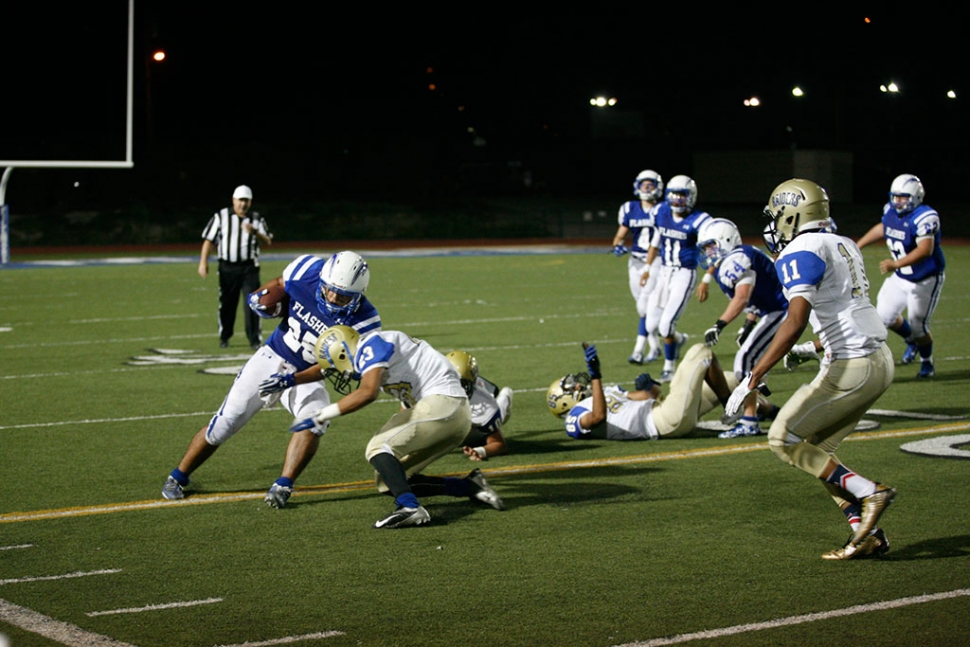 As the sun set the bare cold bleachers came flooding in for Fillmore High School's first home football game of the season which featured Fillmore Flashes vs Channel Islands Raiders. The atmosphere was full of warm laughs and colorful speech from players, moms, dads, brothers, sisters and friends. The snack bar was bustling with high energy and hungry customers. The air was thick with the day's warm heat.
As Fillmore won the coin toss, fans began to paste their eyes on the field commencing the first quarter. The cheerleaders began their everlasting chants with pom poms forcefully blading the air. Meanwhile the football players battled each other and put up a fight defending each other's goals. Suddenly Channel Islands took the first touchdown marking the score 0-3. Disappointed Flashes fans relied on the cheerleaders to bring back their hope, and so it worked: With the fans new found faith Fillmore scored a touchdown bringing the score to a sharp 7-3.
As half-time approached, cheerleaders began their cheer but fans were surprised to find two other groups of kids taking the stage with them. The lower classmen cheerleaders joined forces with the Flashes cheerleaders. Band followed and played an epic tune; followed by precise choreographed marching.
The score remained silent throughout the 3rd quarter; then a spectacular touchdown occured during the 4th quarter and Flashes score 14 to 3. The crowd went wild! As the game came to a close only minutes remaining in the 4th quarter and tick tock: 2 minutes, 1 minute, and then 57 seconds remaining and Hayden Wright of the Flashes scored one last touchdown for the team bringing the score to 21 to 3. The game ended with delightful cheers and smiles. The stadium lights dimmed until the next play-date.
Danny Felix is a member of the class of 2015.