By Gazette Staff Writer — Thursday, October 28th, 2010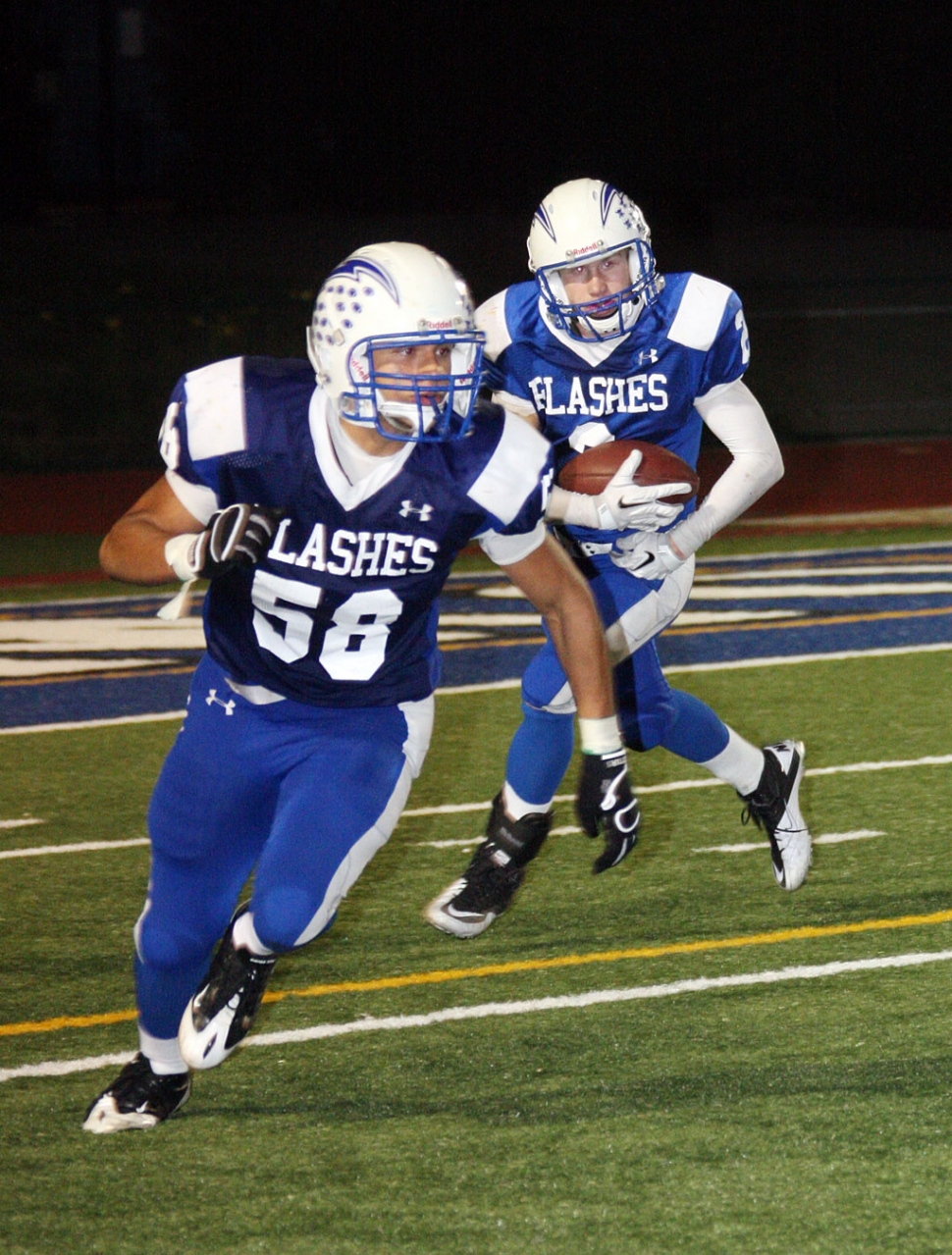 Derek Luna #58 blocks for Ty Casey #2 against Nordoff. Collin Farrar had 21 carries for 136 yards and one touchdown. Luna had 13 tackles and Daniel Cruz had a sack. Alex Gaspar contibuted 11 tackles. "We played well with all of our current injuries, our back-up players made improvements. At one point in the third quarter the entire offense was all underclassmen except for one senior". Fillmore lost 7-42.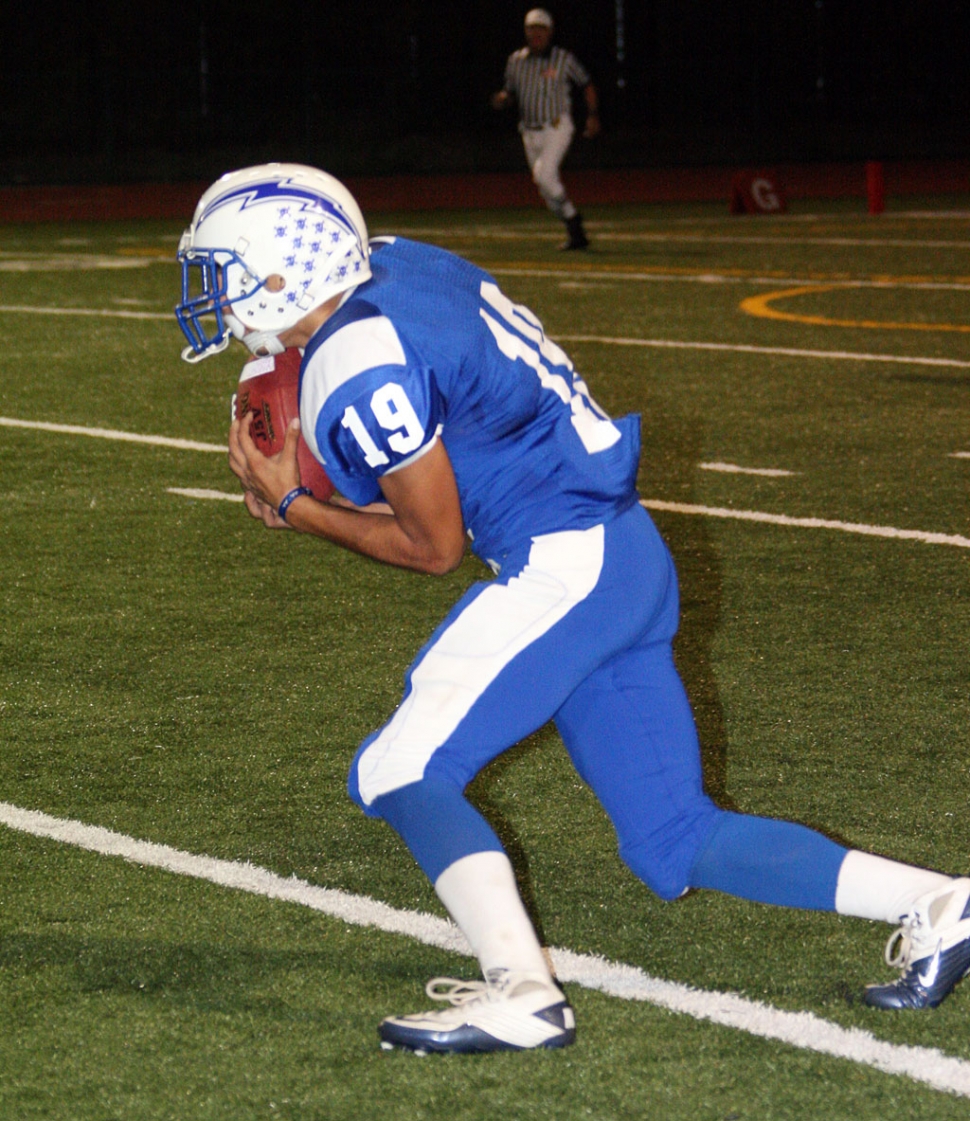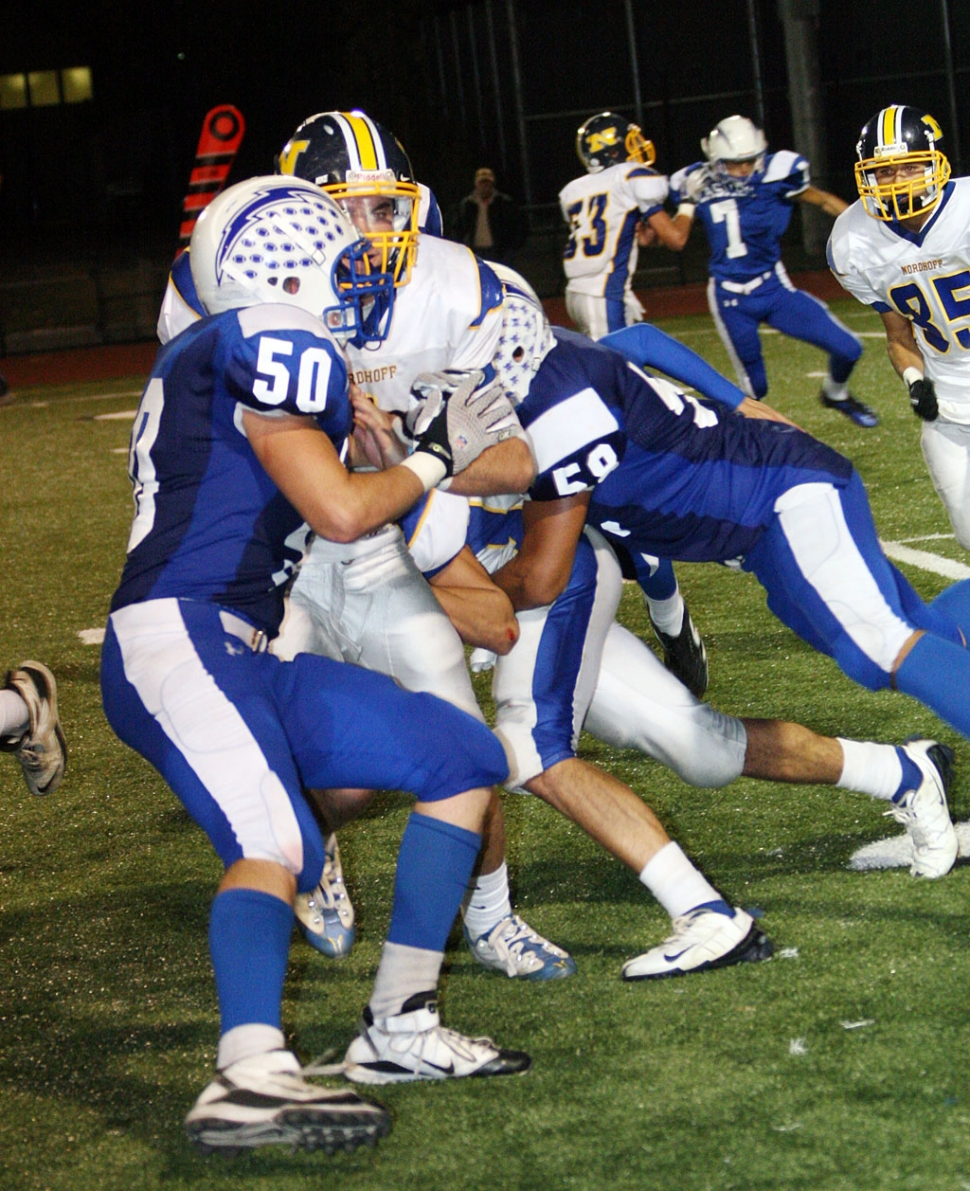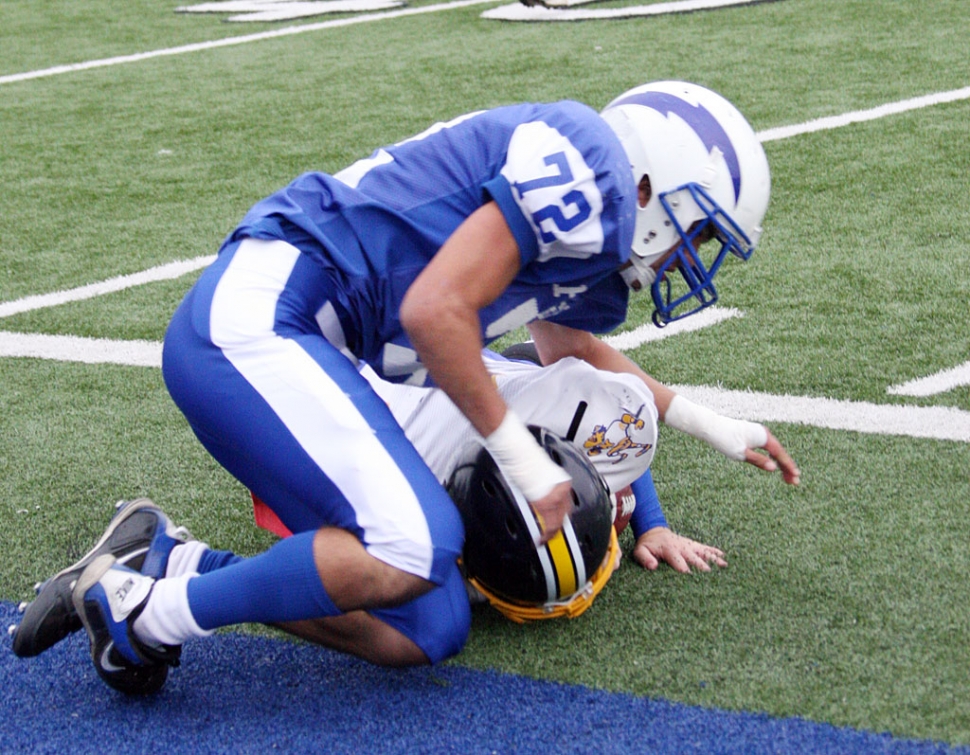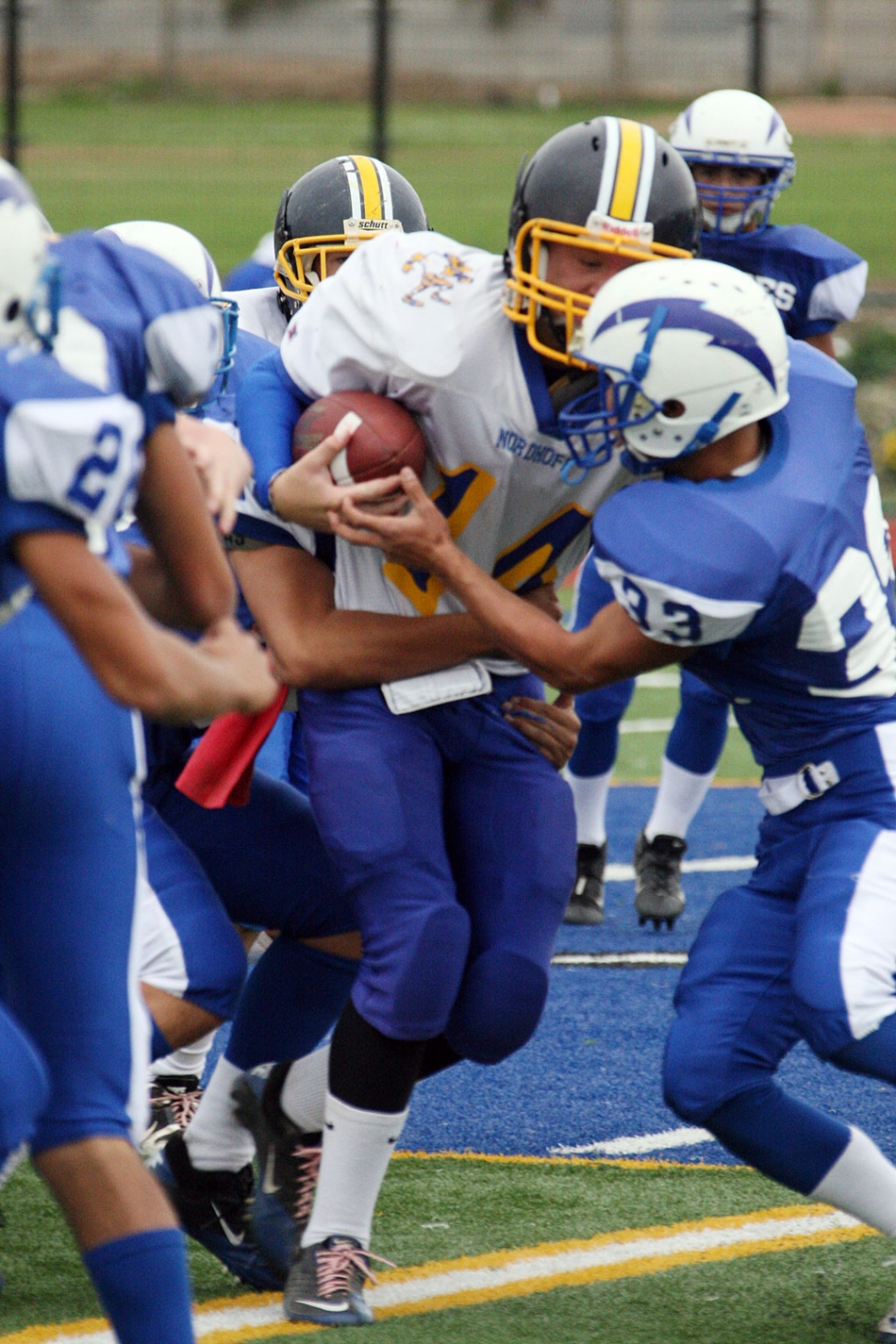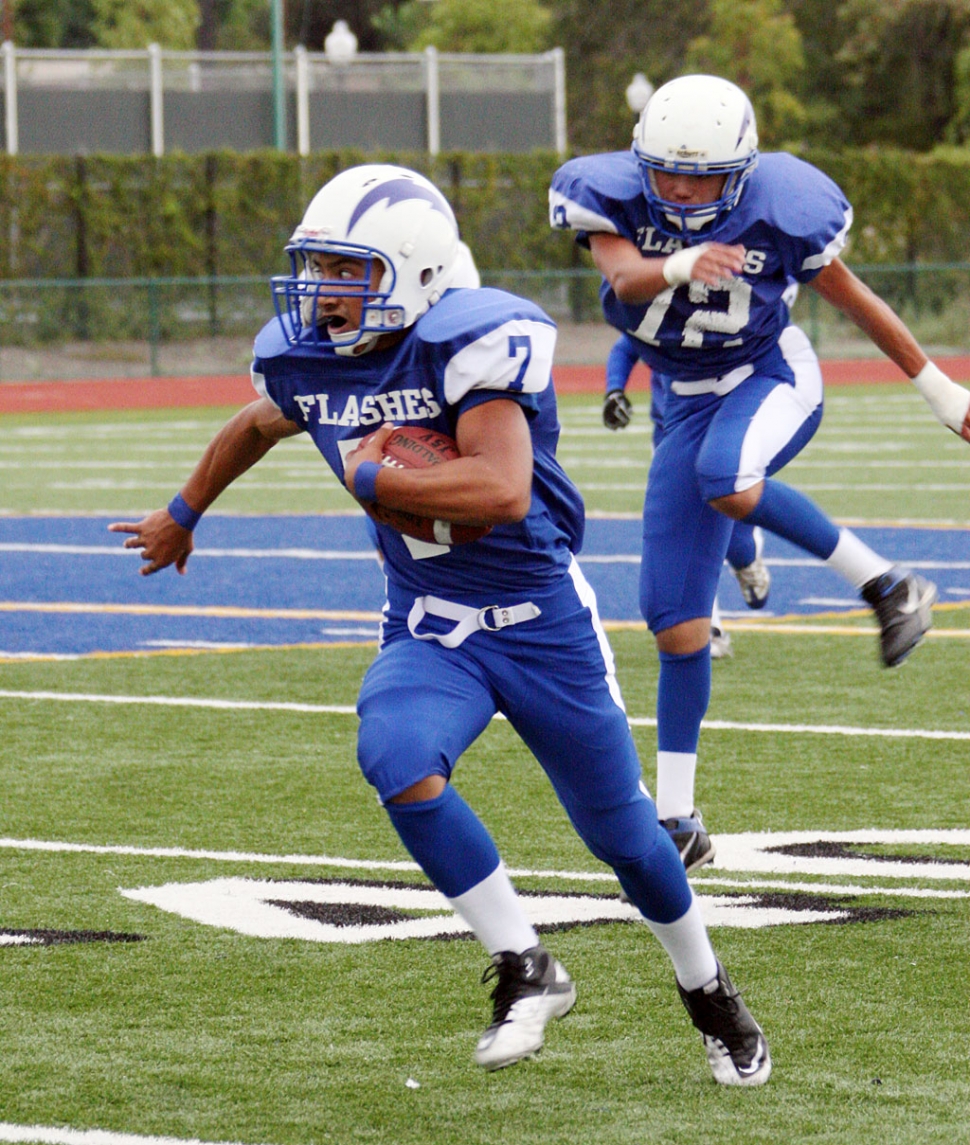 Noe Magana #7 runs the ball for a few yards against Nordoff's offense. Alex Banales scored the only touchdown. "The whole defense played well and as a team it was a good effort with the guys not giving up and fighting the whole game against a very good and big football team. I and the coaching staff are very proud of them".Flashes lost 14-6.