By Gazette Staff Writer — Wednesday, October 14th, 2009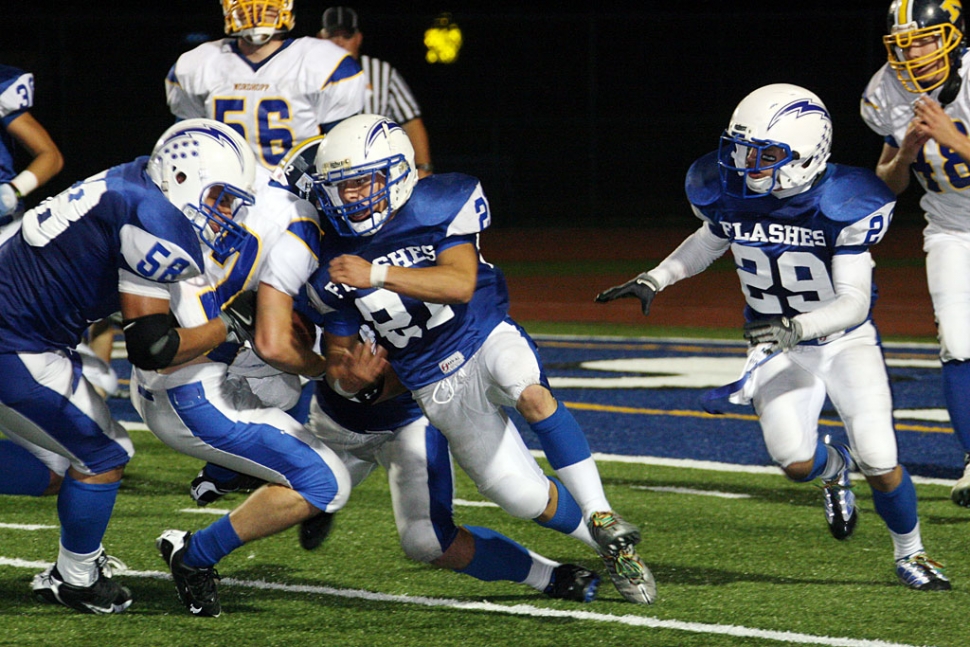 Derek Luna #58 opens the gap for Nick Paz #21 for a few yards. Luna had 11 tackles and Matt De La Cruz had 12 against Nordoff. According to Coach Dollar "This was a tough Nordoff team and 4 fumbles didn't help, now we need to get ready for league". Flashes first league game is this Friday against Villanova at home. Football Photos Courtesy Crystal Gurrolla.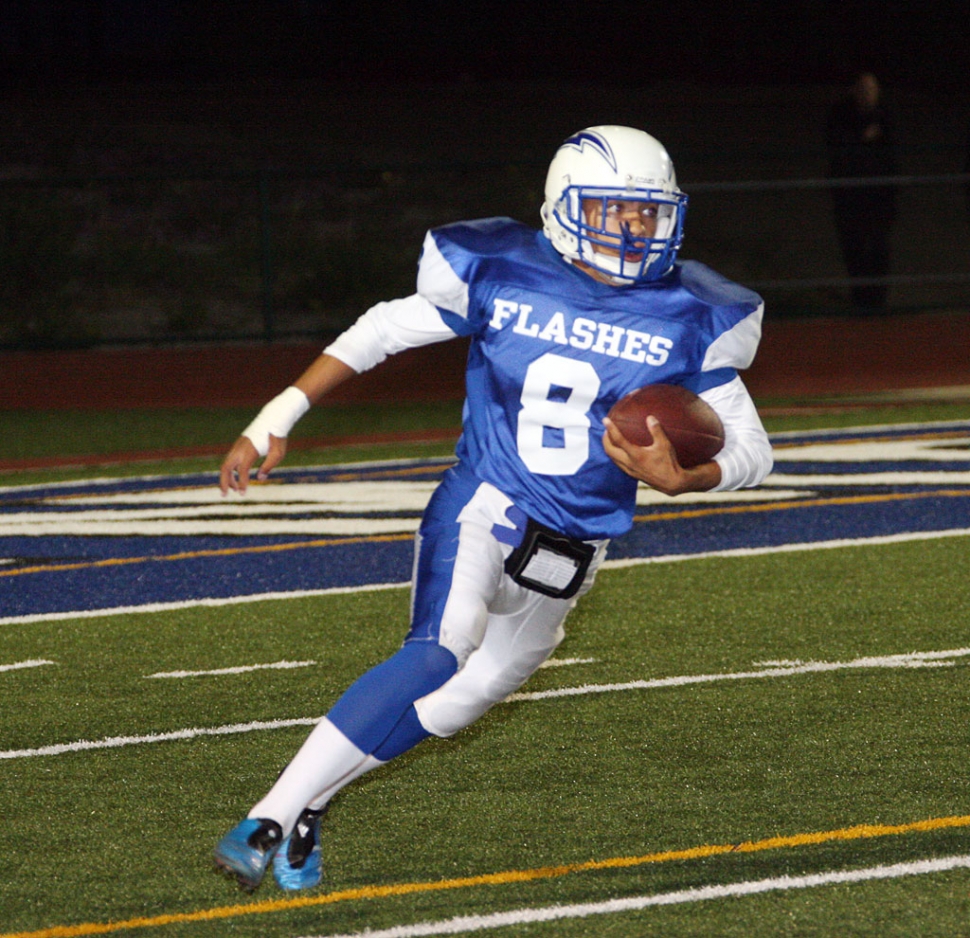 Ernesto Ballesteros #8 gained yardage for Fillmore against Nordoff.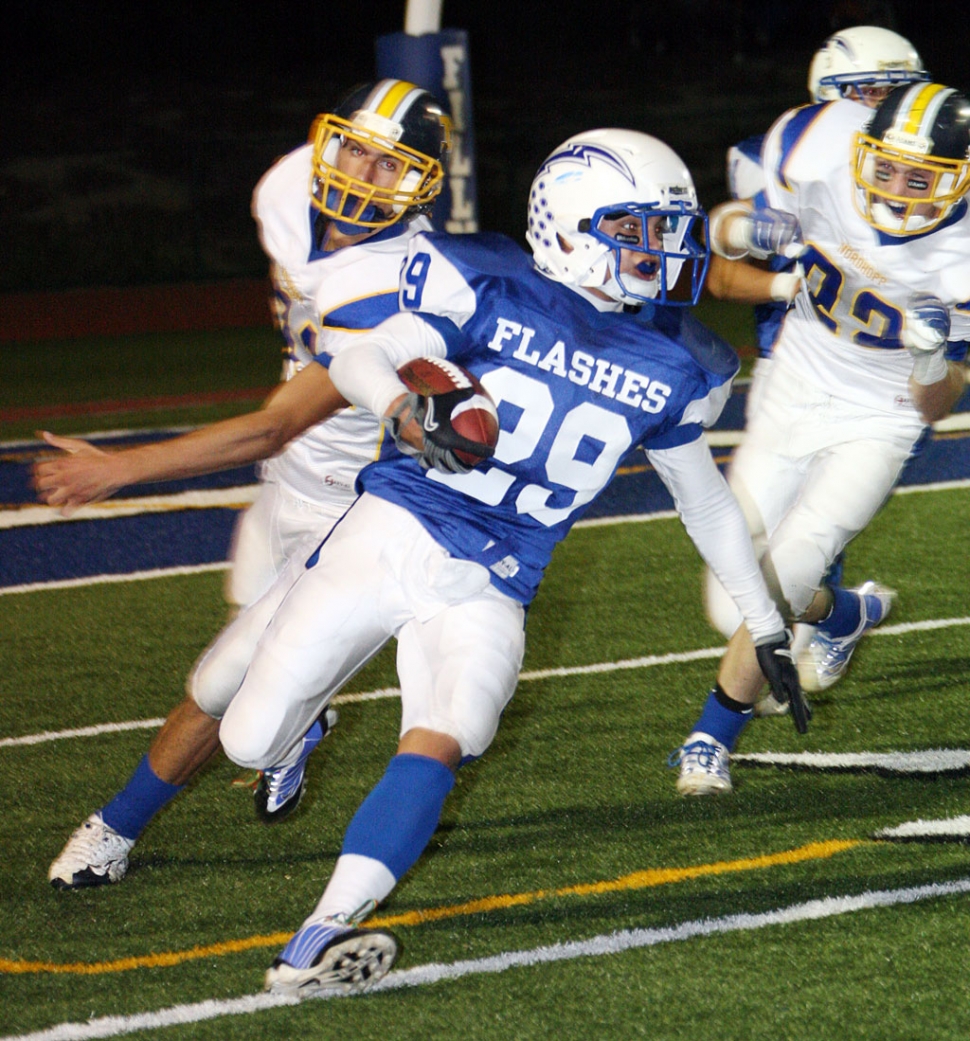 Zach Golson #29 had a good game against Nordoff. Golson had a 57 yard touchdown return and rushed for a total of 105 yards. Sammy Orozco scored the second touchdown for Fillmore. Flashes were struck down by Nordoff 52-14.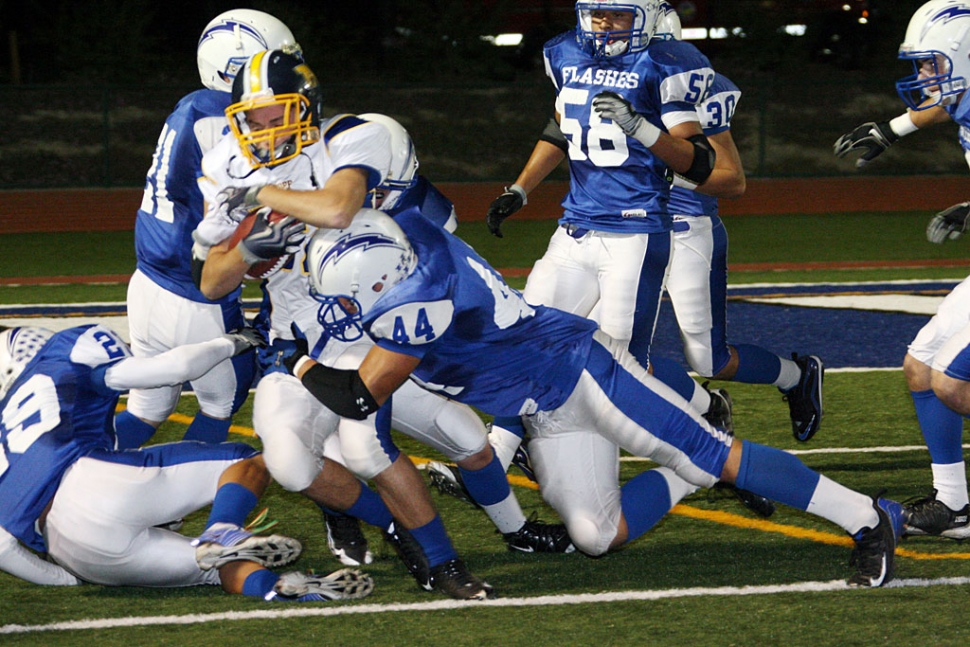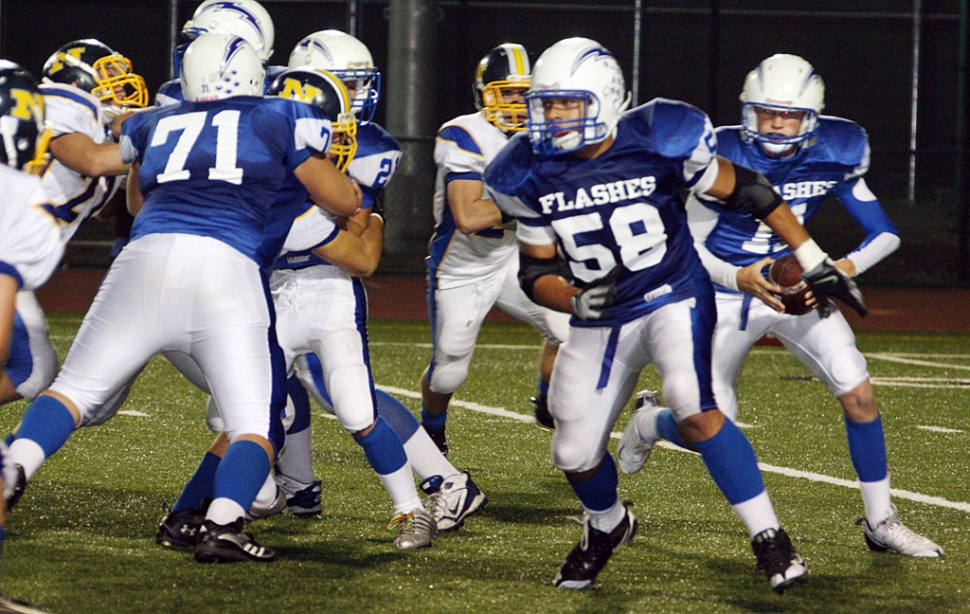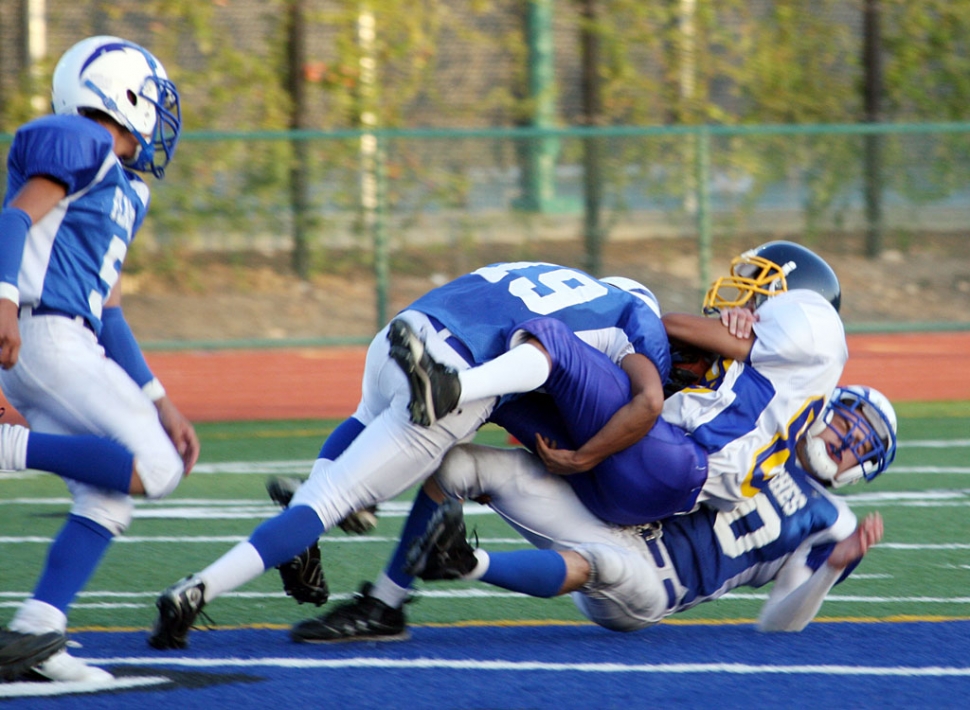 Daniel Cruz #19 (JV) helps his teammate bring a Nordoff runner down. Fillmore lost 42-0.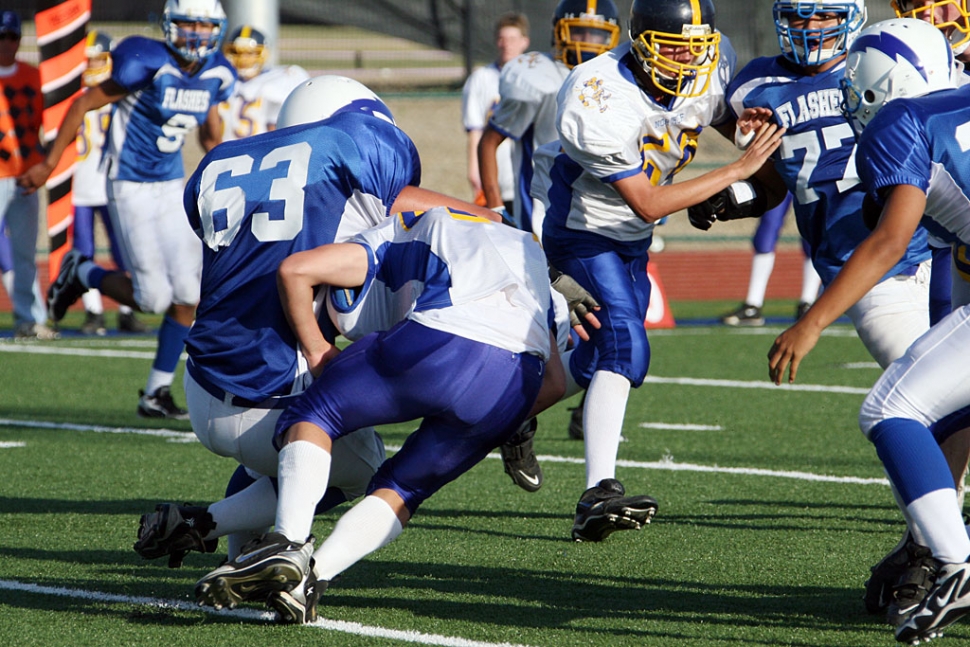 Brandon Pina #63 has no problem taking on this Nordoff player by himself.