By Gazette Staff Writer — Wednesday, September 22nd, 2010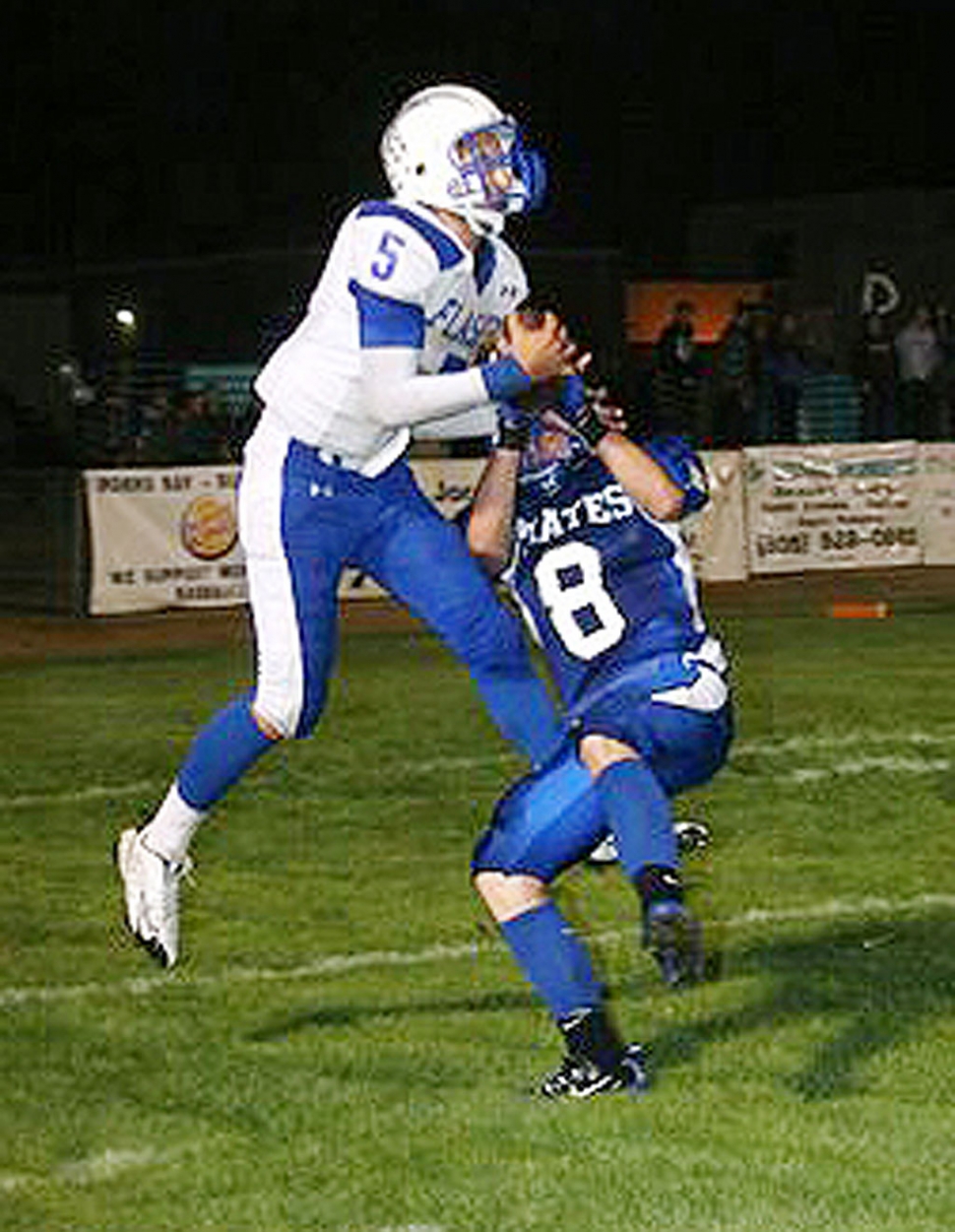 Chris DeLaPaz #5, grabs the ball away from Morro Bay and scores. Fillmore beat Morro Bay 35-14. Highlights: Corey Cole was 13 of 18 for 147 yds, Chris De La Paz had 6 receptions for 102 yds., Johnny Golson had 4 carries for 73 yds, one was a 58 yard TD run., Collin Farrar had 14 carries for 98 yds., Derek Luna had 8 solo tackles and 6 assists., Alex Gaspar had 12 tackles. Ty Casey had 12 tackles and 3 forced passes and 1 ½ sacks." This was a very big physical team, a tough one to beat on the road, but we played our game, we were focused and we played assignment sound football." Junior Varsity: Jeremy Martinez, Cameron Rielly, Brett Edwards, & Adam Jimenez played well on defense. Mario Hernandez had two touchdowns--Noe Magana had one--Tyler Esquievel had one & Val Pillado had one. We won 33 to 14.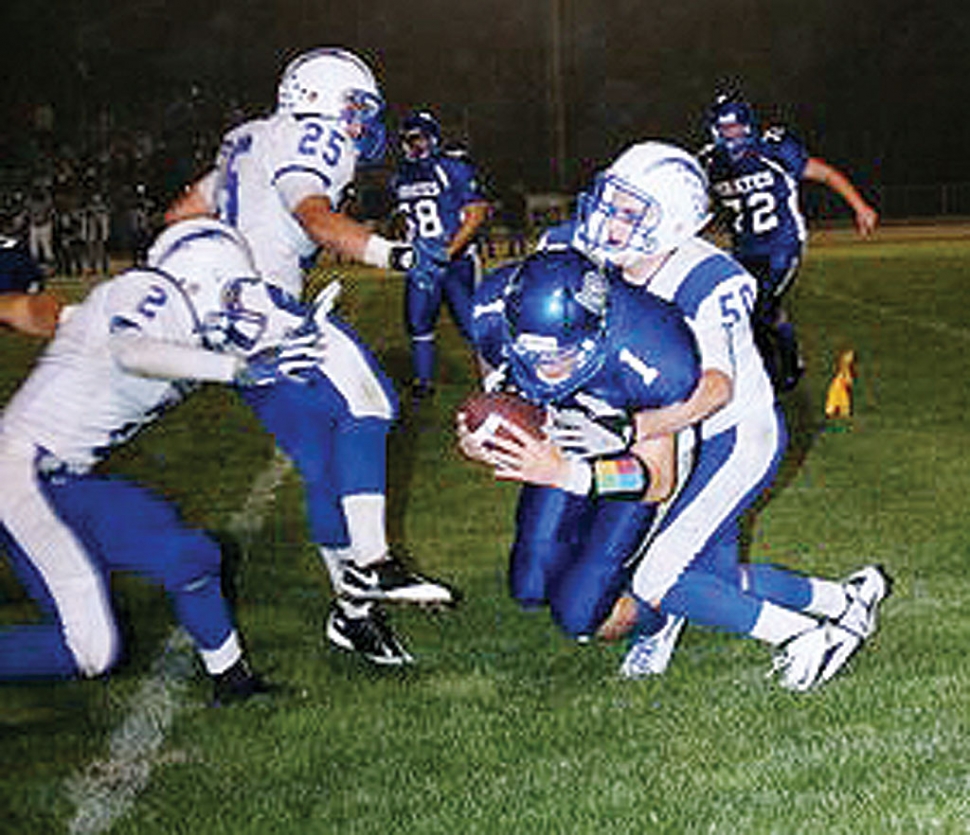 Varsity player Johnny Wilber #50, tackles Morro Bay's quarterback on a run. Also pictured Ty Casey #2 and Austin Davis #25.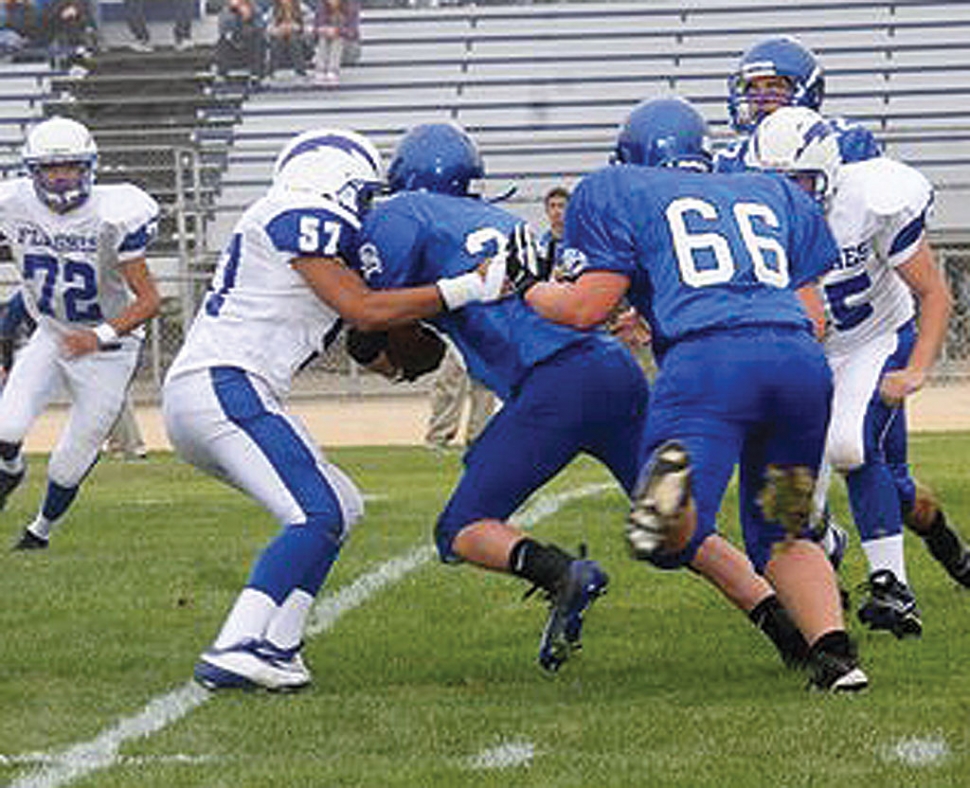 J.V. player M.J. Moreno #57 tackles the runningback.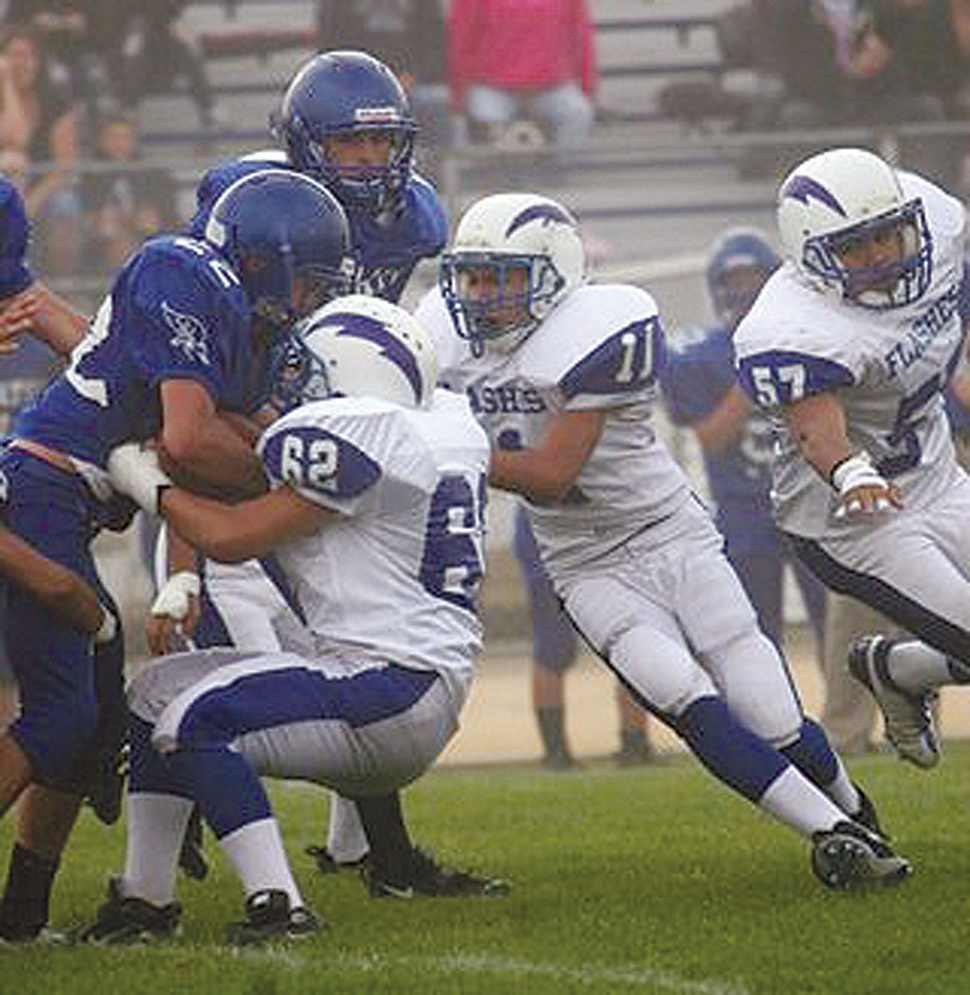 Alex Cervantes #62 and Felipe Cortez #71 work together as a team.