Flashes vs. Grace Brethern
By Gazette Staff Writer — Thursday, November 12th, 2009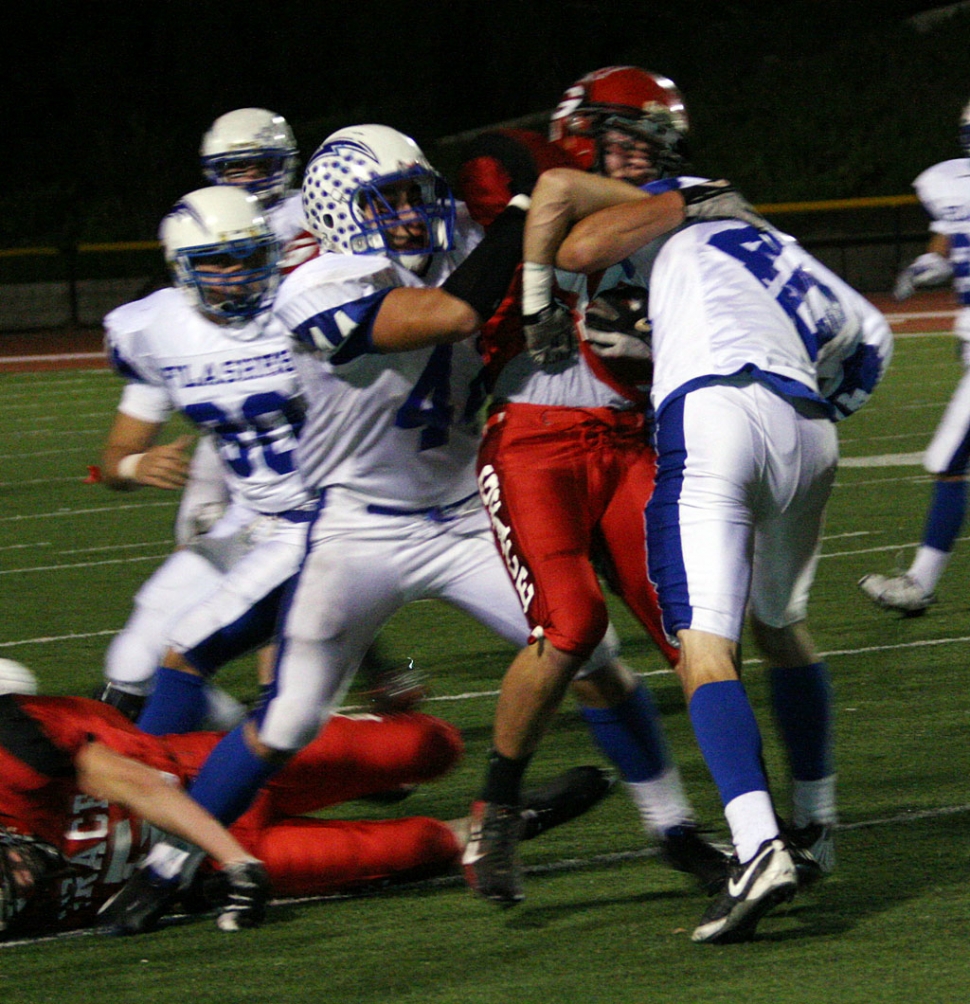 Tony Cortez #44 and Tate Suttle #40 bring down a Lancer.
Corey Cole was unstoppable Friday night. Cole rushed for 5 touchdowns and passed for another.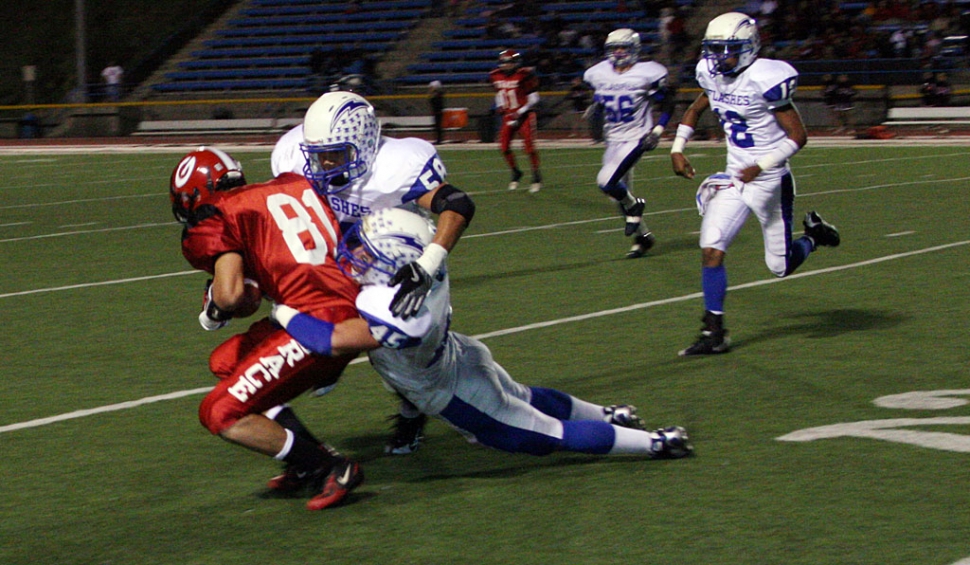 Derek Luna #58 and Matt DeLaCruz #45 had a great game on defense Friday night. DeLaCruz also had 12 tackles. Also on defense Dylan Dawson had 12 tackles and Major Lee had an interception.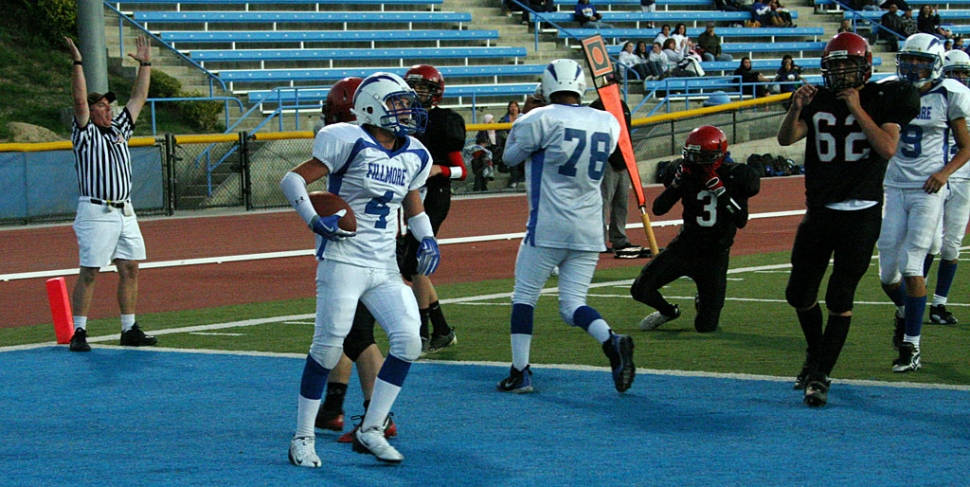 Collin Farrar #4 (above) had a big night running the ball. Farrar had over 200 yards rushing and scored 4 touchdowns as well as Nathan Garnica scoring. Fillmore won 34-22 and went 8-2 in league.
Johnny Golson #20 avoids being tackled by the Lancers Friday night. Golson attributed one touchdown and rushed for 98 yards. Nick Paz rushed for 128 yards and Zach Golson rushed for 107 yards. Fillmore's total yards on offense was 497.