By Gazette Staff Writer — Thursday, September 30th, 2010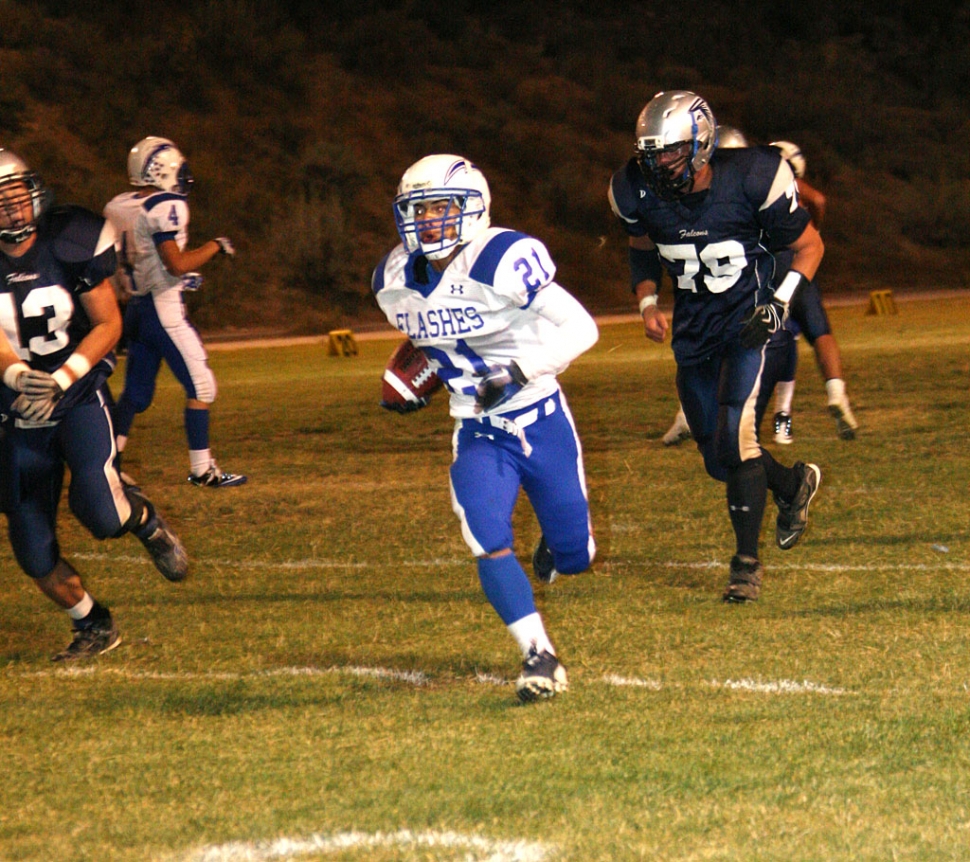 Nick Paz #21 had 8 carries for 71 yards and two touchdowns; one was a 90 yard interception return. (Photos courtesy of Crystal Gurolla)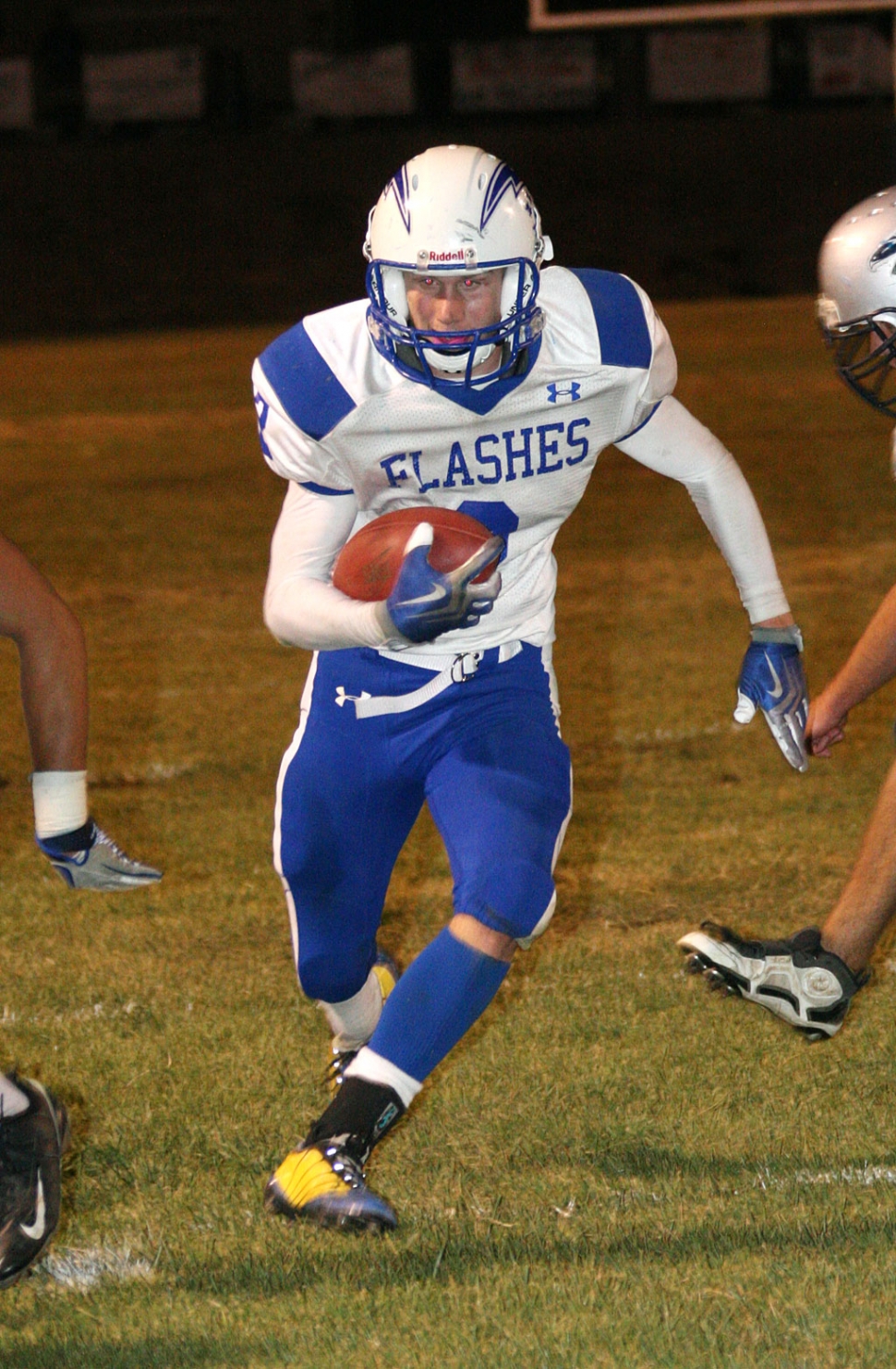 Ty Casey #2 rushed for a touchdown and had 8 tackles, 2 sacks and forced a fumble.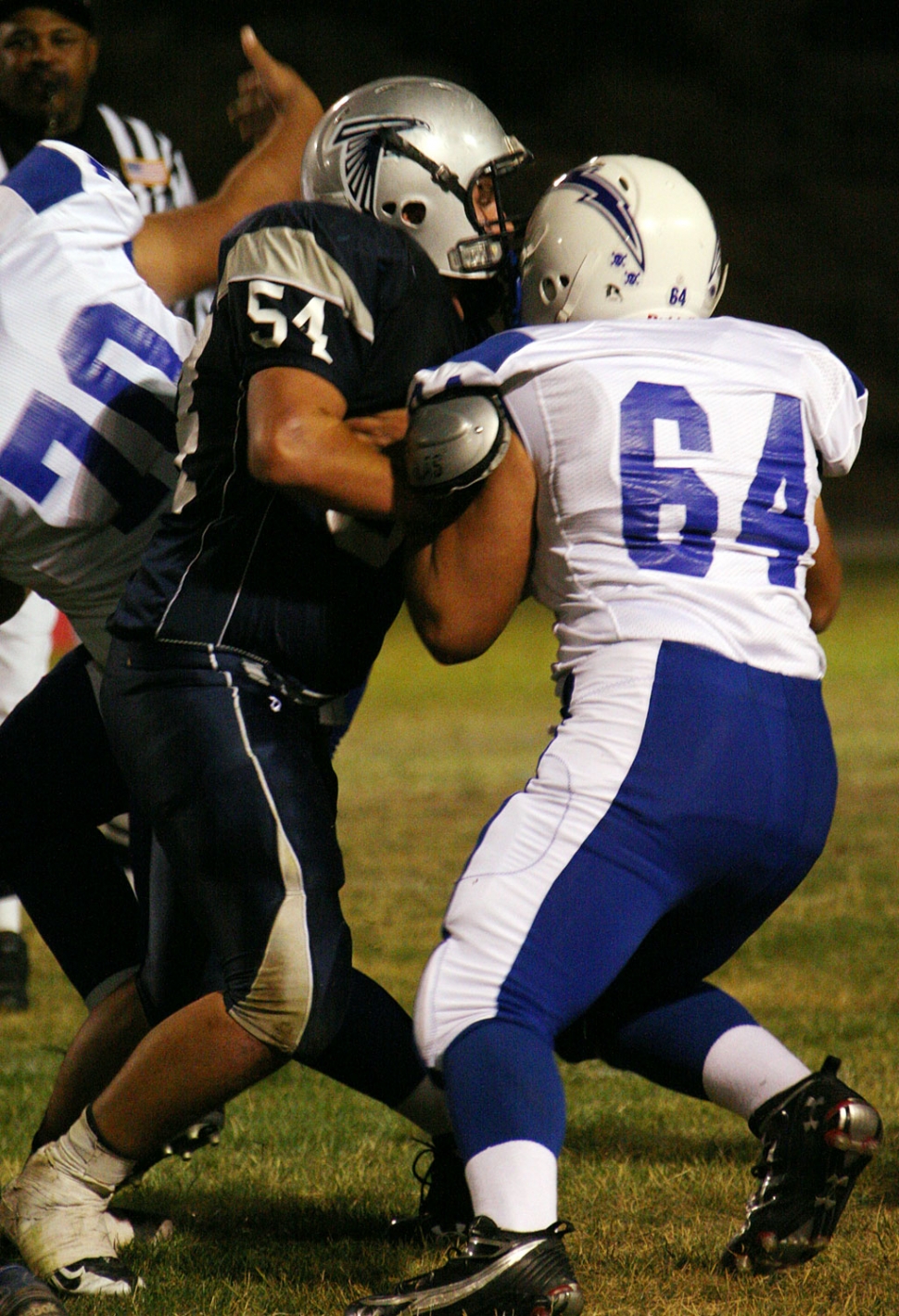 Brandon Pina #64 holds off Frazier Park's defense last Friday night.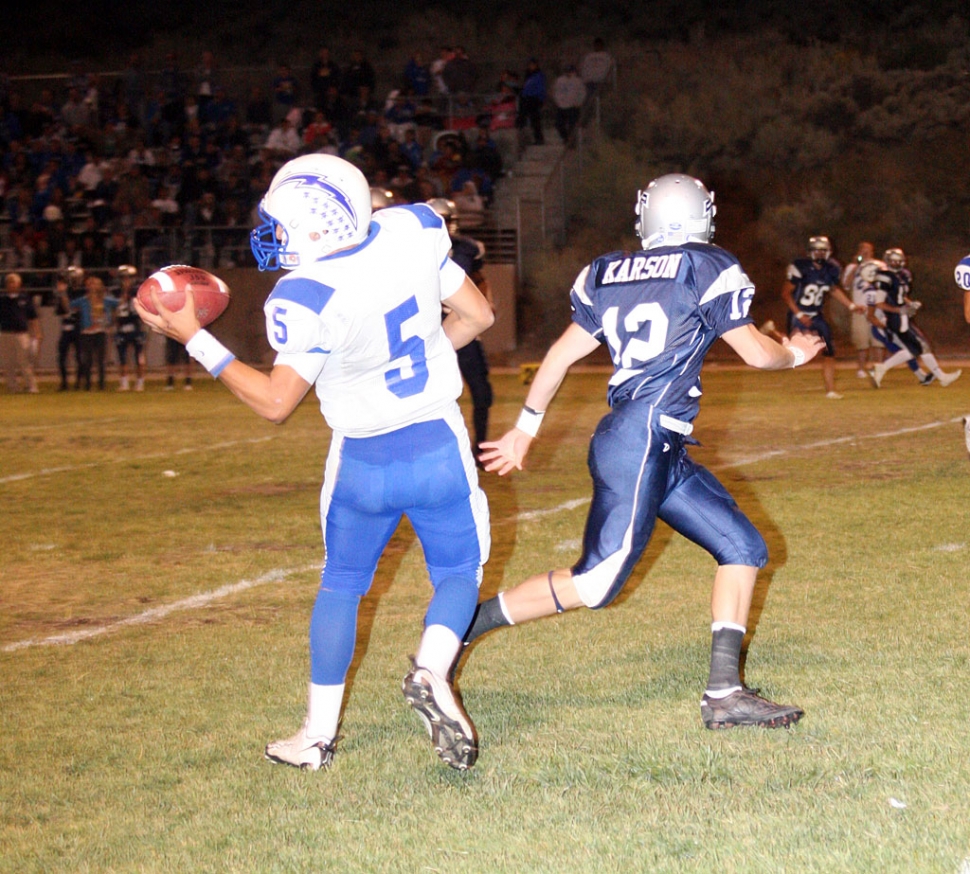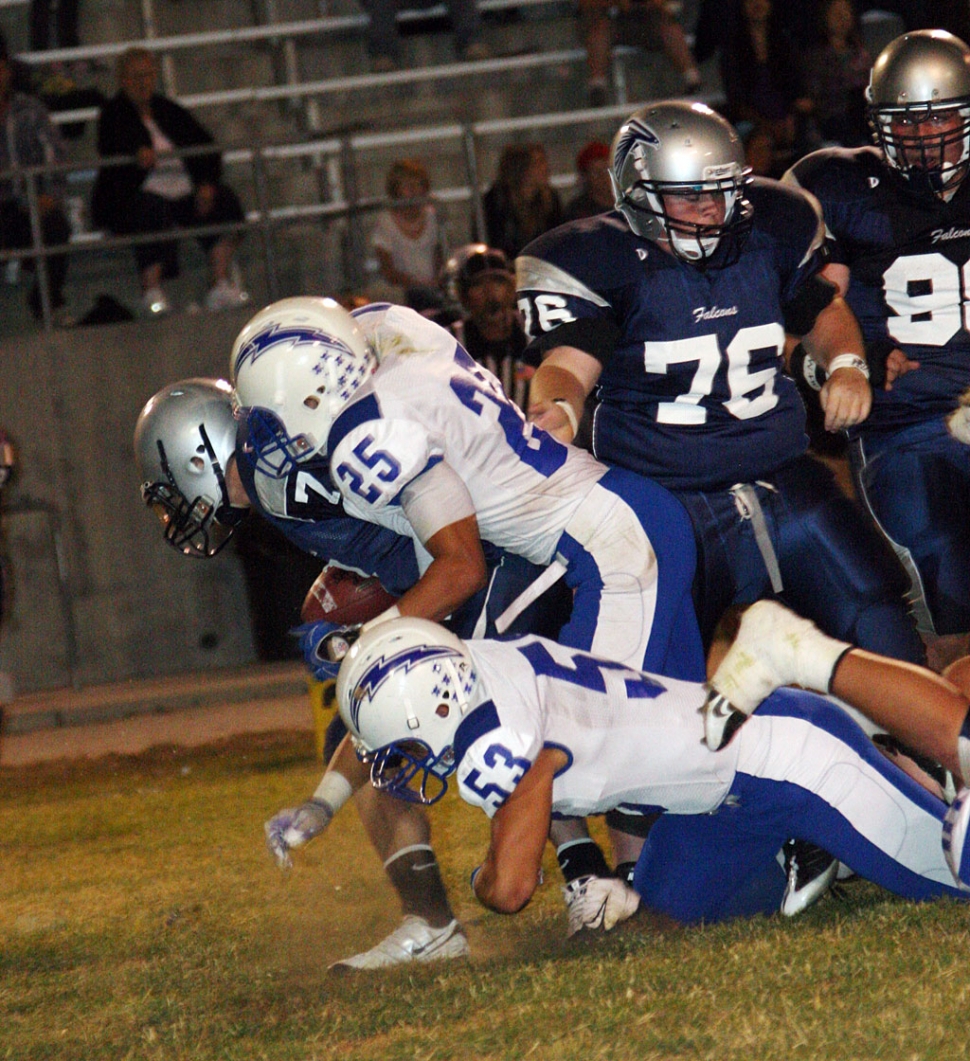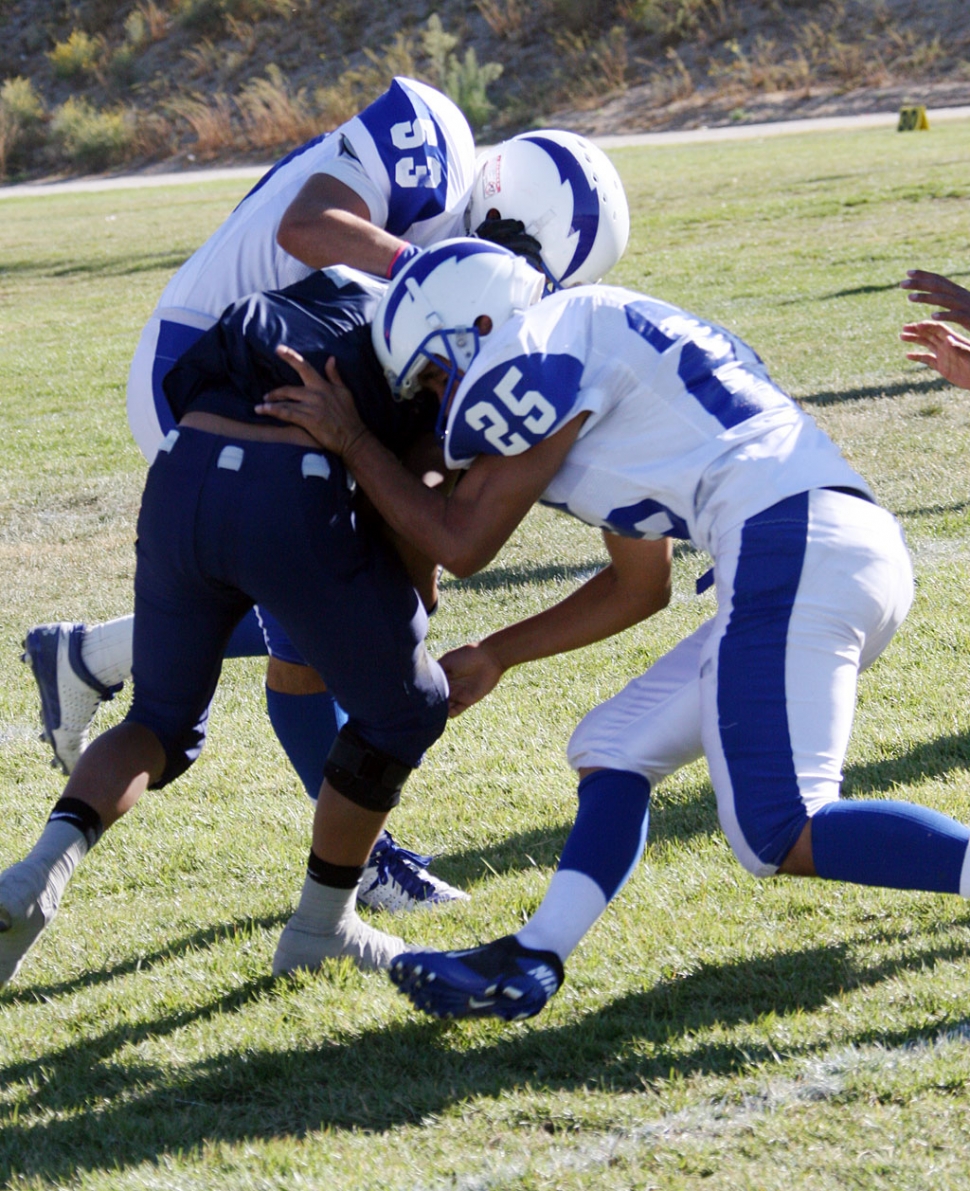 George Orozco #53 and Alex Banales #25 make a great tackle to bring down Frazier Park's runningback.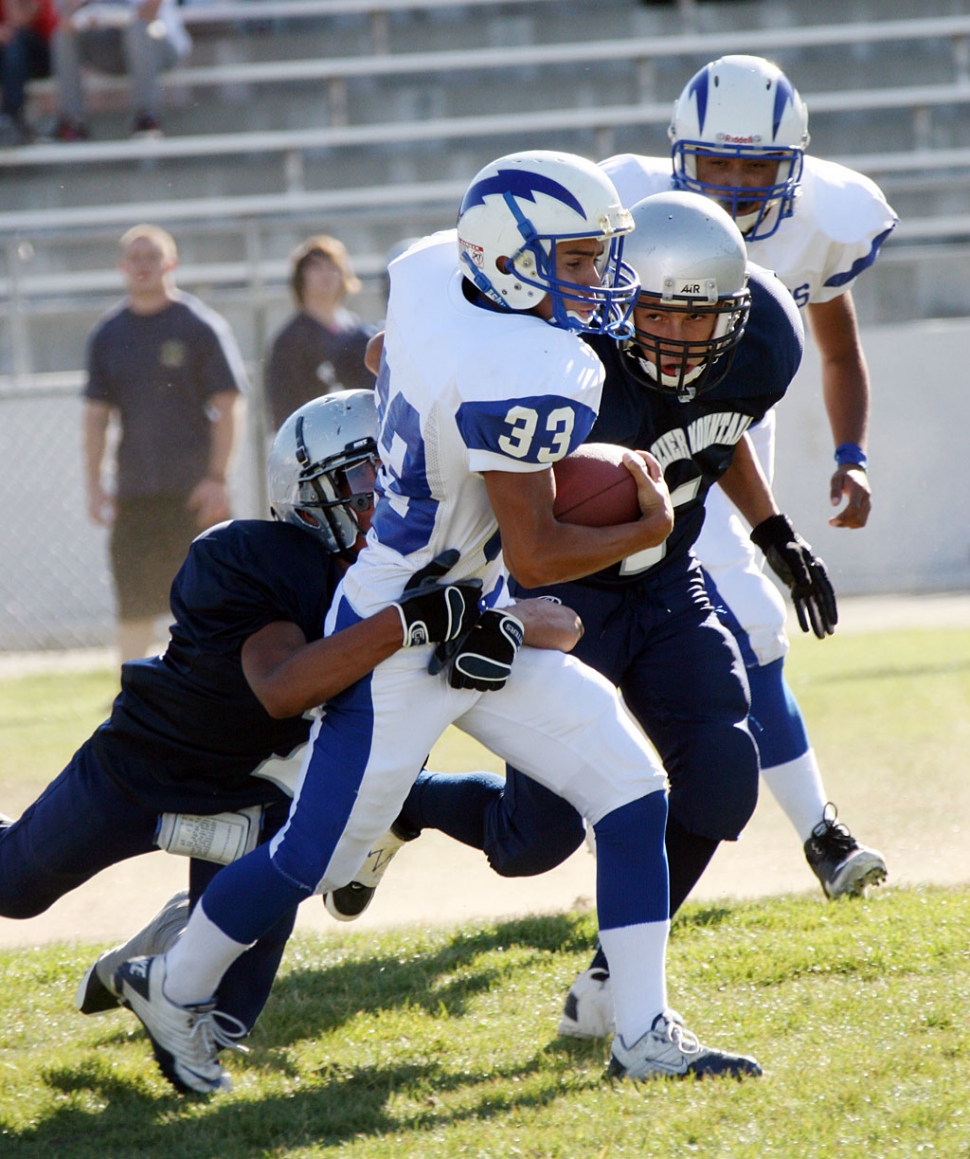 Fillmore beat Frazier Mountain 27 to 14. Val Pillado #33 (above) had two touchdowns, one on a kickoff return for 80 yards. Tyler Esquivel had a touchdown and Noe Magana also had a touchdown. Alex Cervantes and Cameron Rielly played well on defense.