Flashes vs. Channel Islands
By Gazette Staff Writer — Wednesday, October 6th, 2010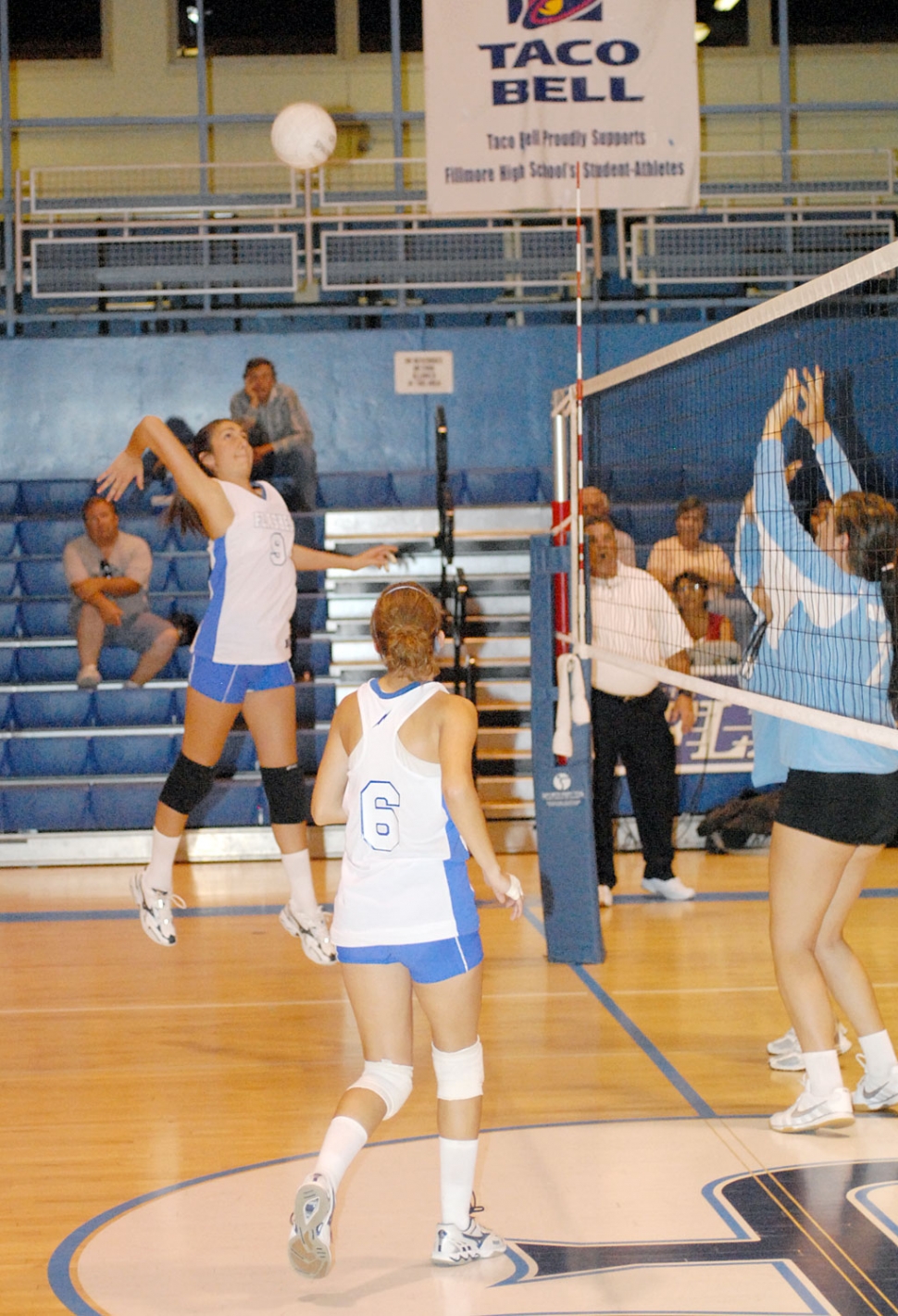 Angie Gonzalez #9 spikes the ball against Channel Islands last Thursday night. Also pictured is Ana Morino #6.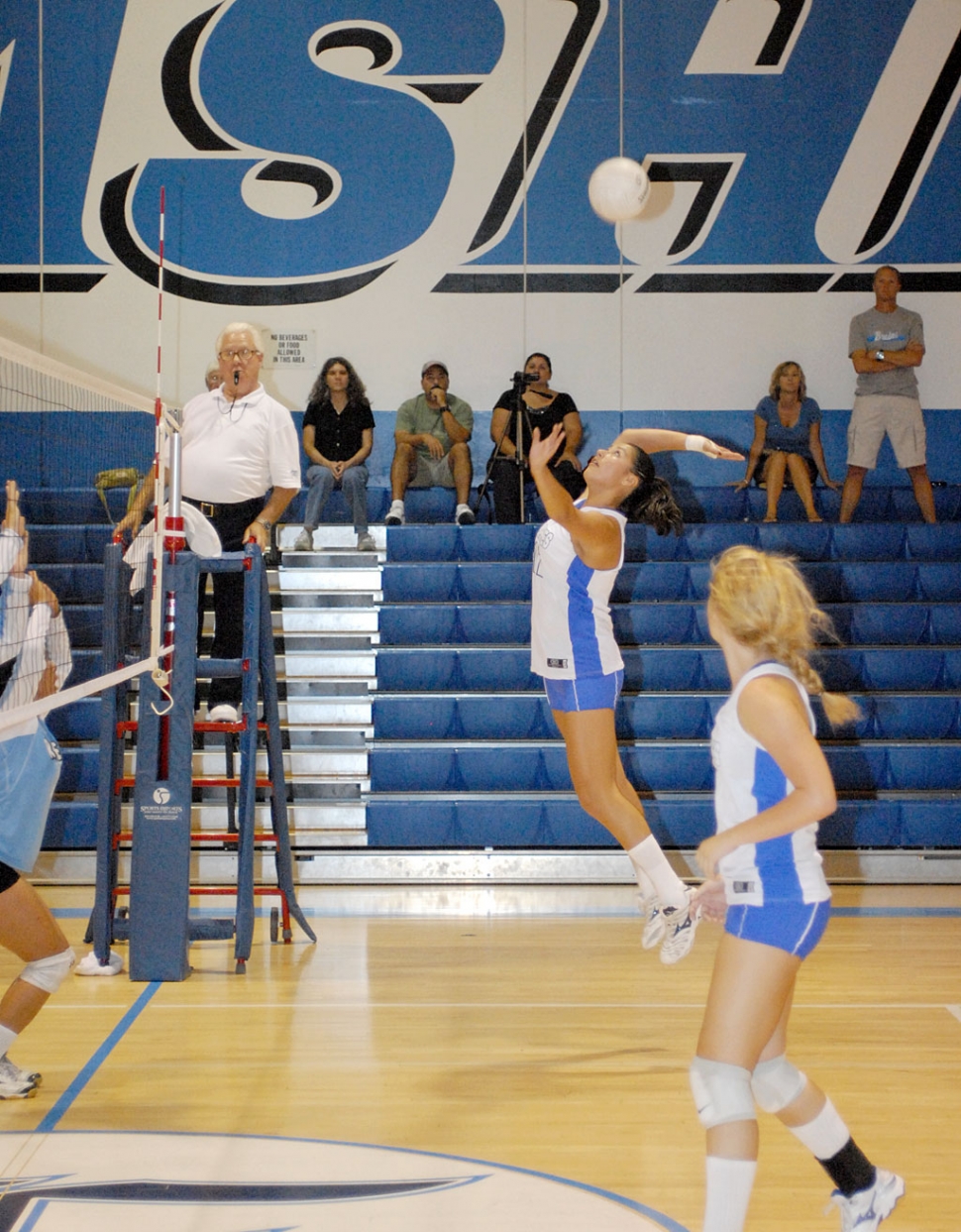 Pictured above Fillmore hits the ball over the net. Below Taelor Burhoe #2 sets the ball up to be hit over the net. Mary Ortiz # 14, also pictured gets ready to assist. Ortiz had six aces against Channel Islands. Tatiana Gonzales had six kills, two assists and four digs. Kennedy Smith had 11 digs. Fillmore beat Channel Island 3-0.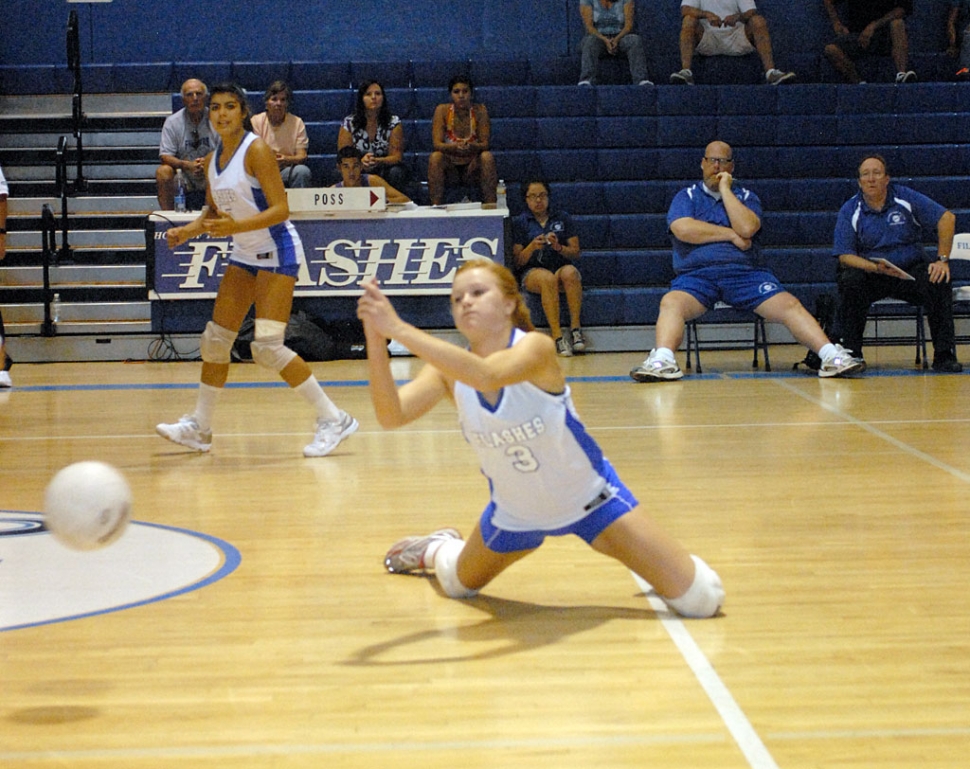 Anna Aarstad # 3 dives for the ball.