Flashes vs. Channel Islands
By Gazette Staff Writer — Wednesday, September 9th, 2009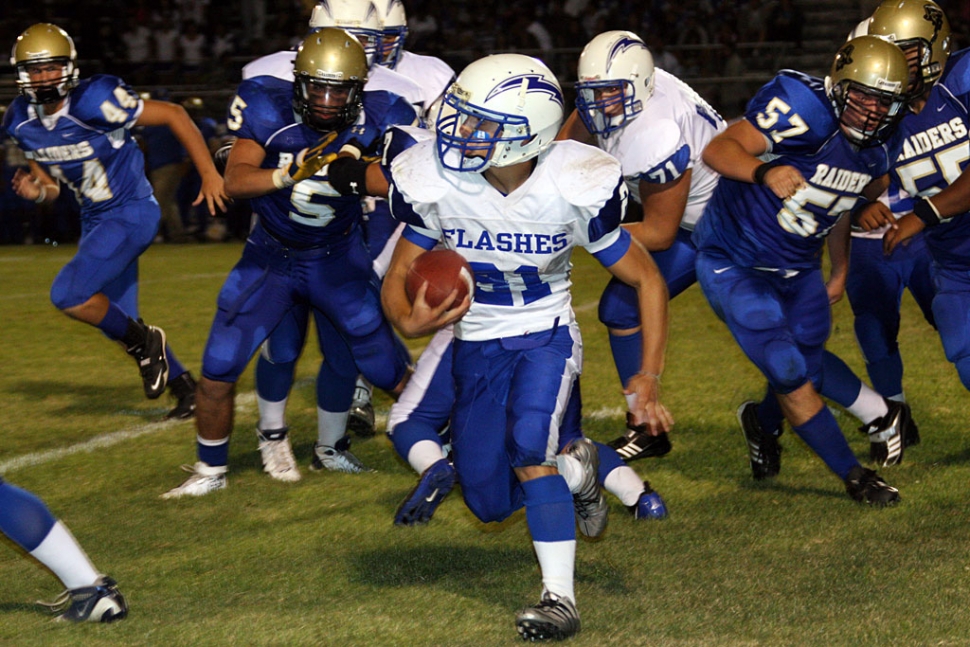 On offense above Nick Paz (#21) had 17 carries for 71 yards and 3 catches for 77 yards. Paz also had one interception. Also Johnny Golson had a 9 yard touch down catch. Fillmore lost to Channel Islands 26-15. All Football photographs by Crystal Gurrola.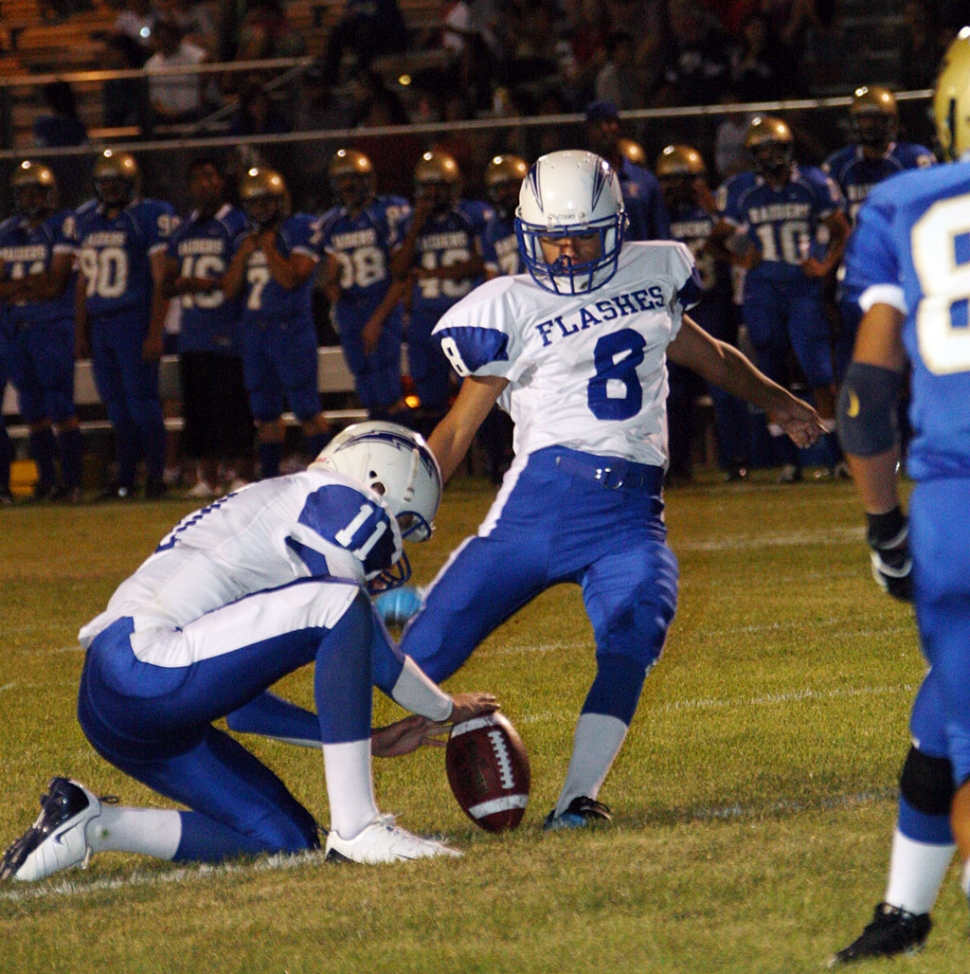 Ernesto Ballesteros # 8 kicks a PAT for 2 points. Also pictured is Corey Cole, Cole Quarterback for Fillmore, was 8 of 14 for 137 yards and 1 touchdown.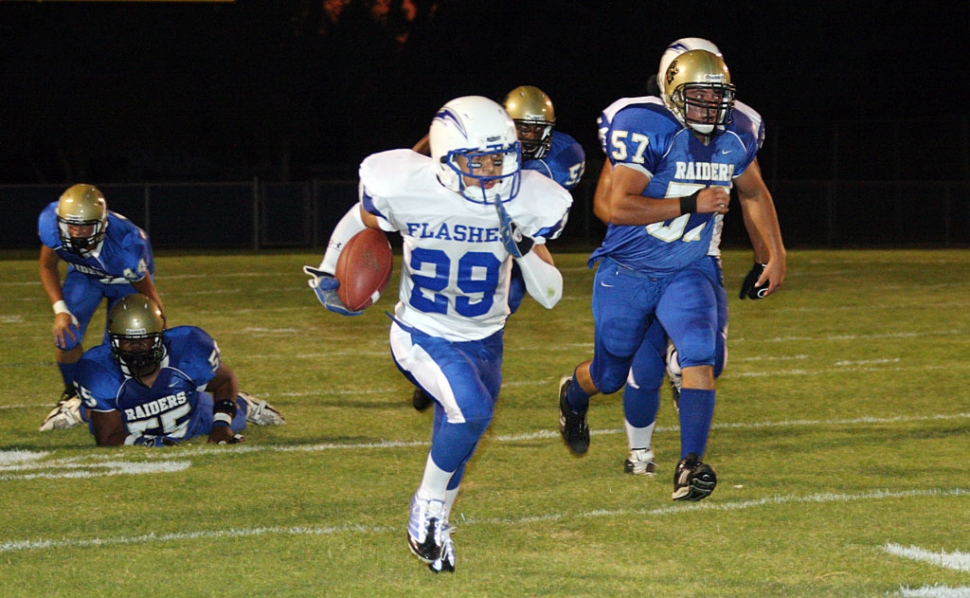 Zach Golson #29 had 16 carries for 67 yards. Fillmore will play this Saturday against Village Christian at 7:00 p.m. For more details please contact Lynn Cole at the Student Store.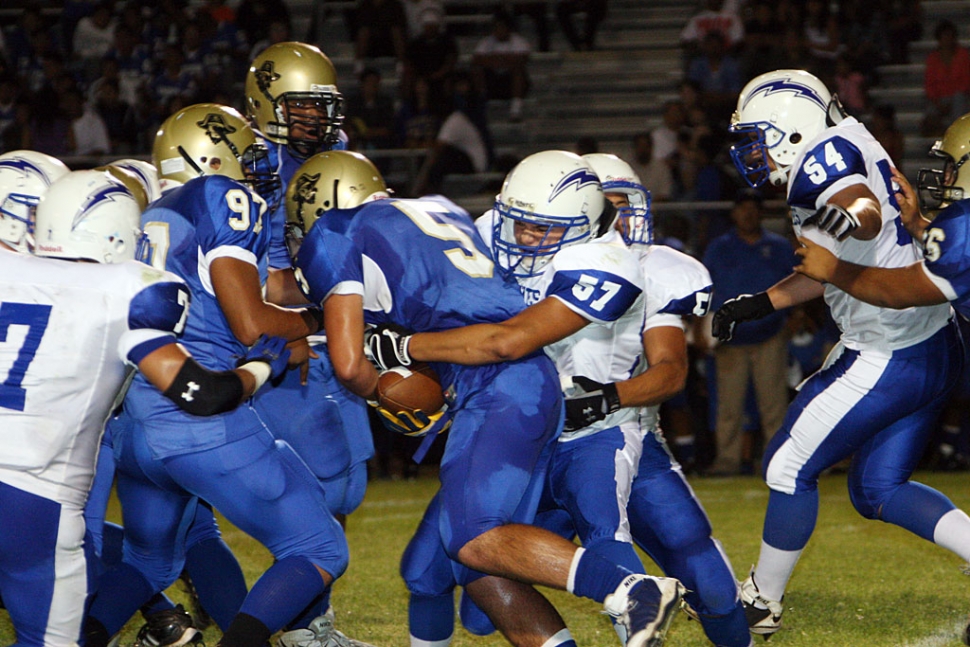 Victor Gomez #57 brings down Channel Islands runningback. On Defense Matt DeLaCruz had 12 tackles, Jose Rangel had 10 tackles. DeLaCruz also had a two point conversion. According to Coach Dollar, "This was one of the best CI teams that I have seen in years. We had the lead twice and it got away from us. Many mental errors on our part and in all my years I don't know of a team that fumbled the ball seven times and still won the game. It was a good test for us but will still have much that we can improve on."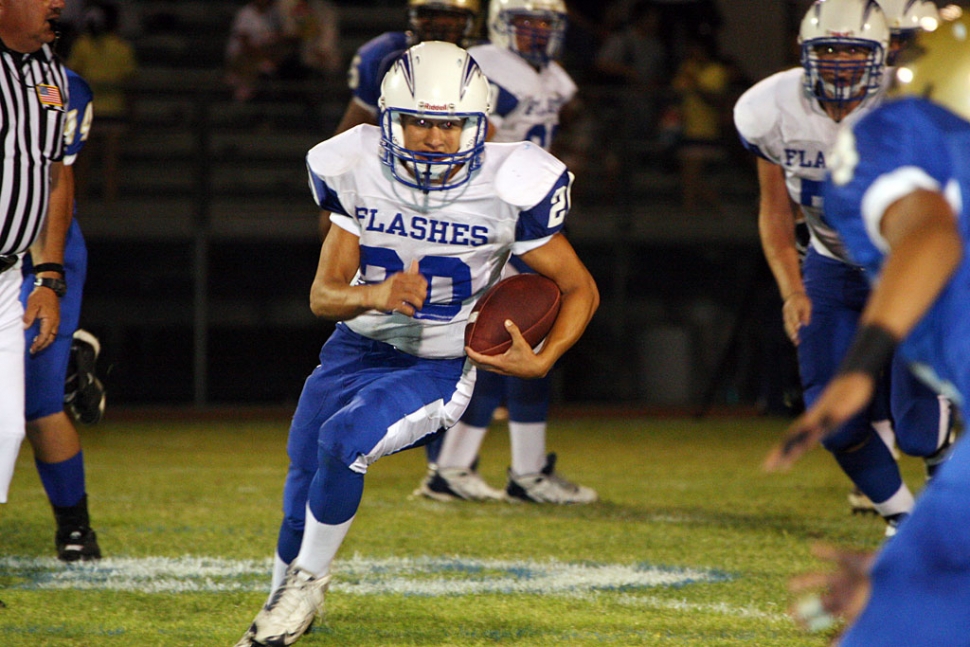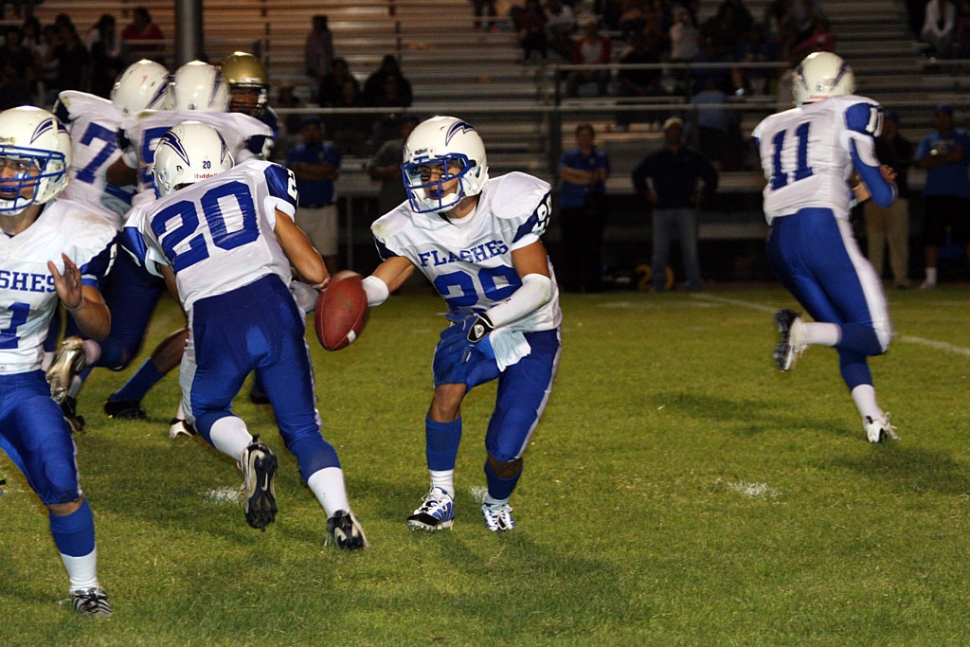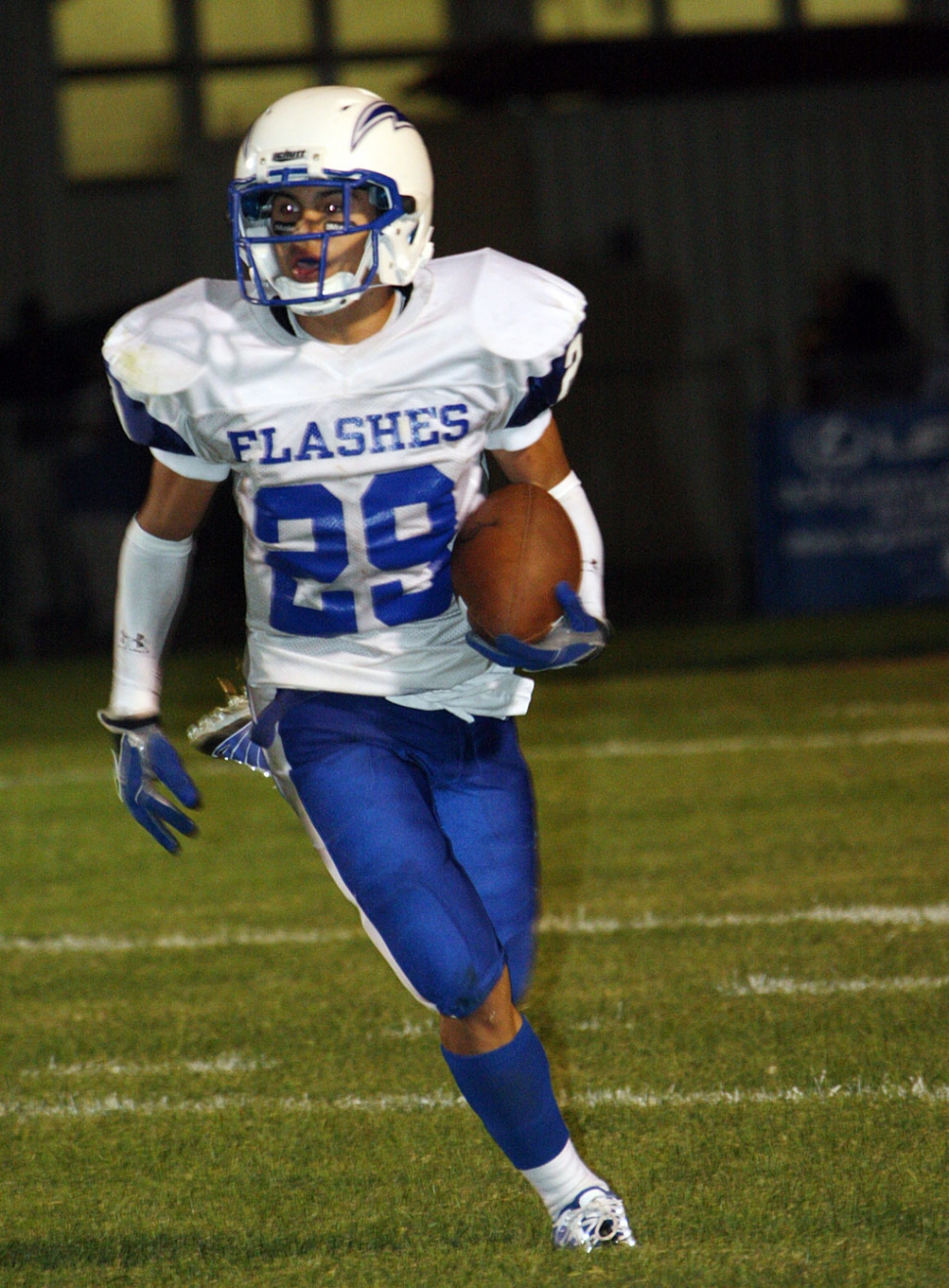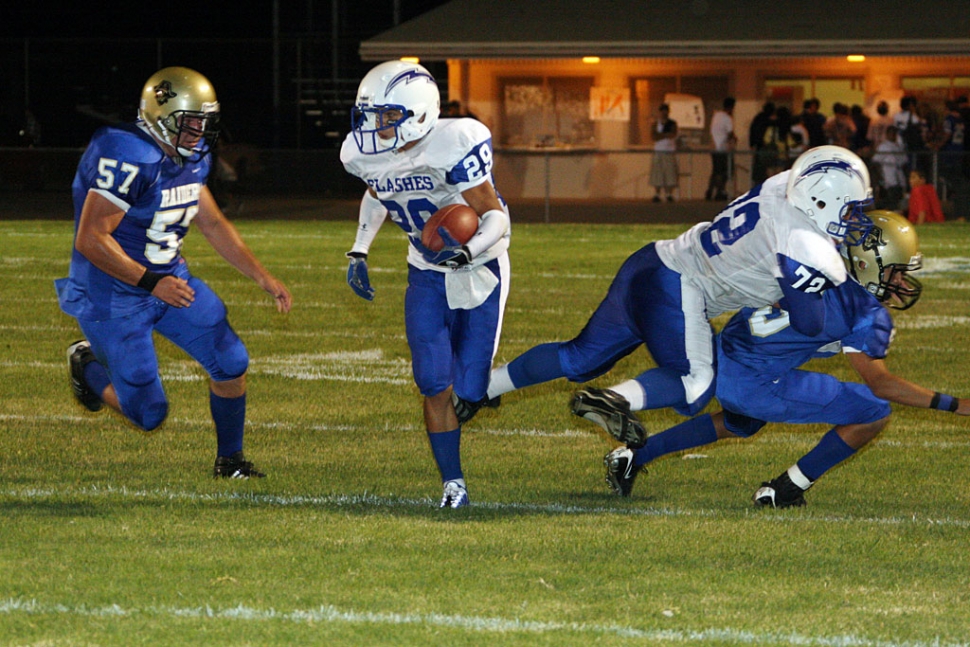 Flashes JV player brings #4 down after a few yards. On defense Jacob Perez, Johnny Wilber, Collin Farrar made the most tackles of the game against Channel Islands.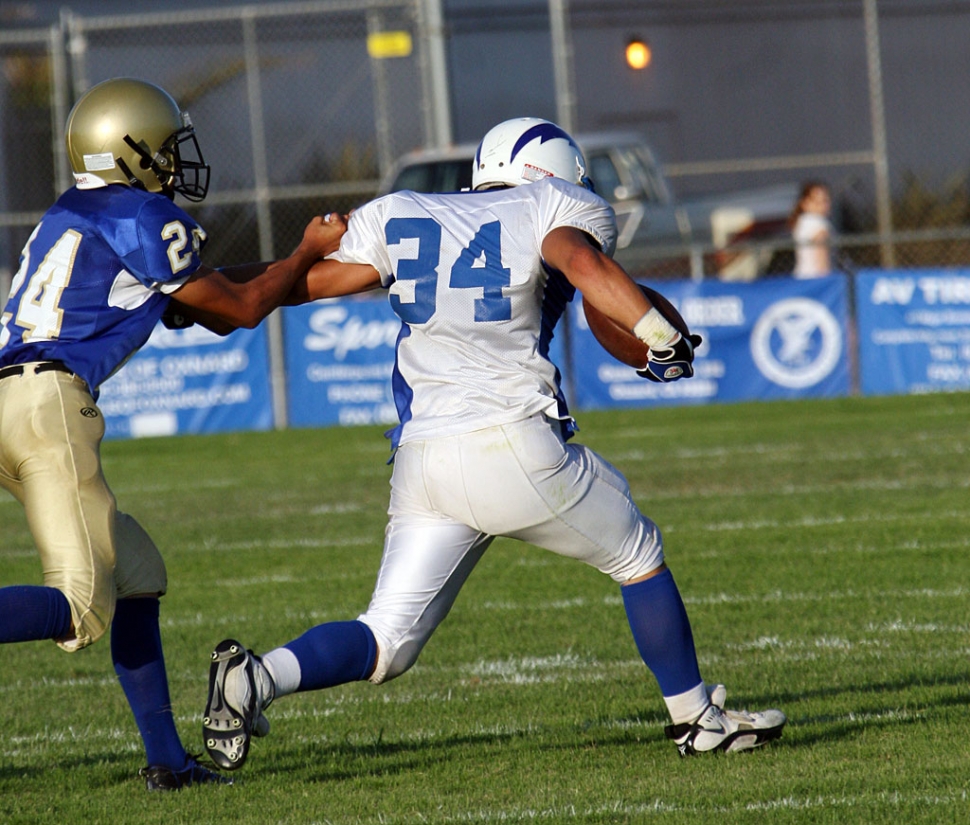 Sammy Orozco #34 runs the ball for yardage against Channel Islands. Orozco scored two touchdowns and accumulated 150 yards. Fillmore lost 34-14.