By Gazette Staff Writer — Wednesday, October 20th, 2010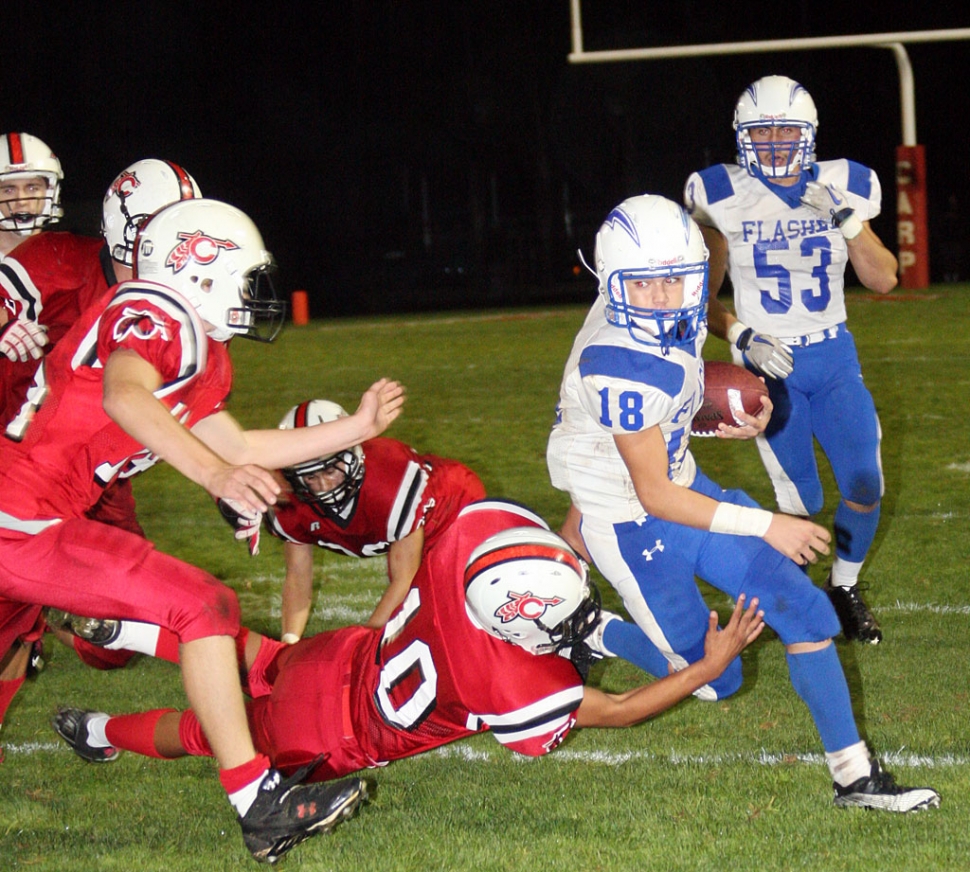 Robert Bonilla #18 runs around the outside and tries to avoid the tackle. Fillmore played at Carpinteria last Friday, and lost 15-46. Nick Paz had a 55 yard interception for a touchdown. Paz and Collin Farrar both rushed for 70 yards. Corey Cole had 5 solo tackles, Alex Gaspar had 10 tackles and Derek Luna had 12 tackles. "It was a tough loss, Carp had a good team with a great offensive line and they took it to us," said Coach Dollar.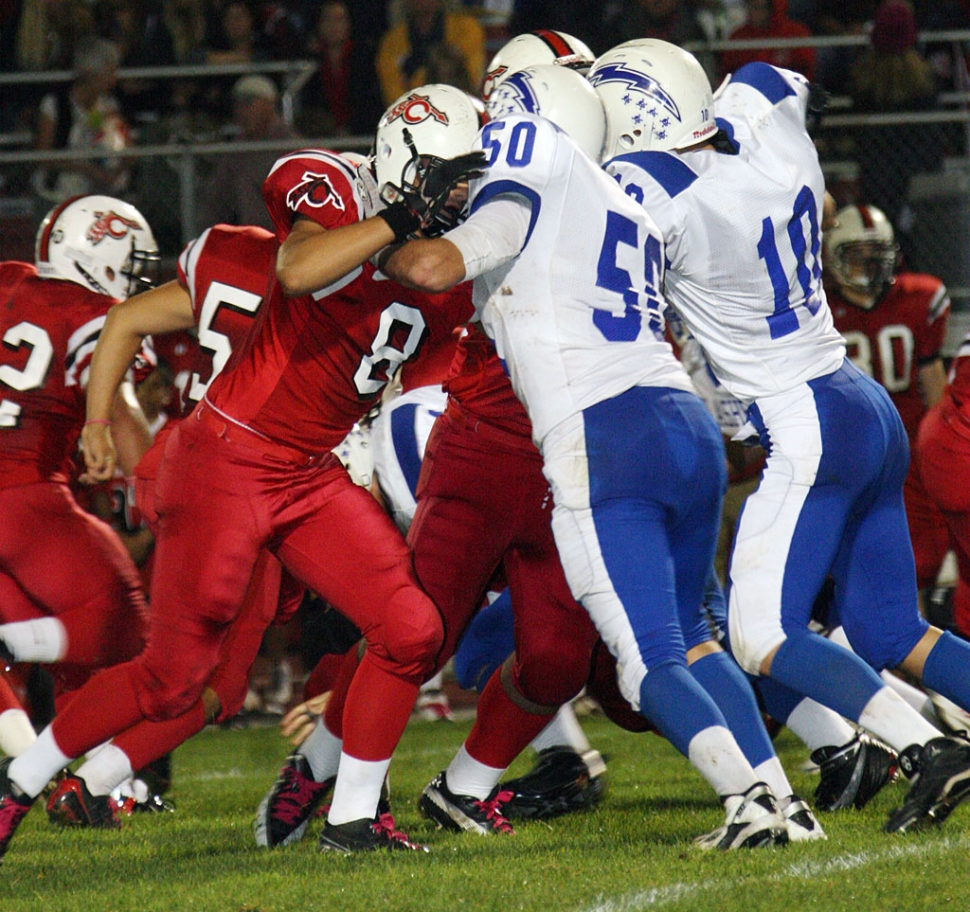 Johnny Wilber #50 and John Paul Galvez #10 defend Carpinteria.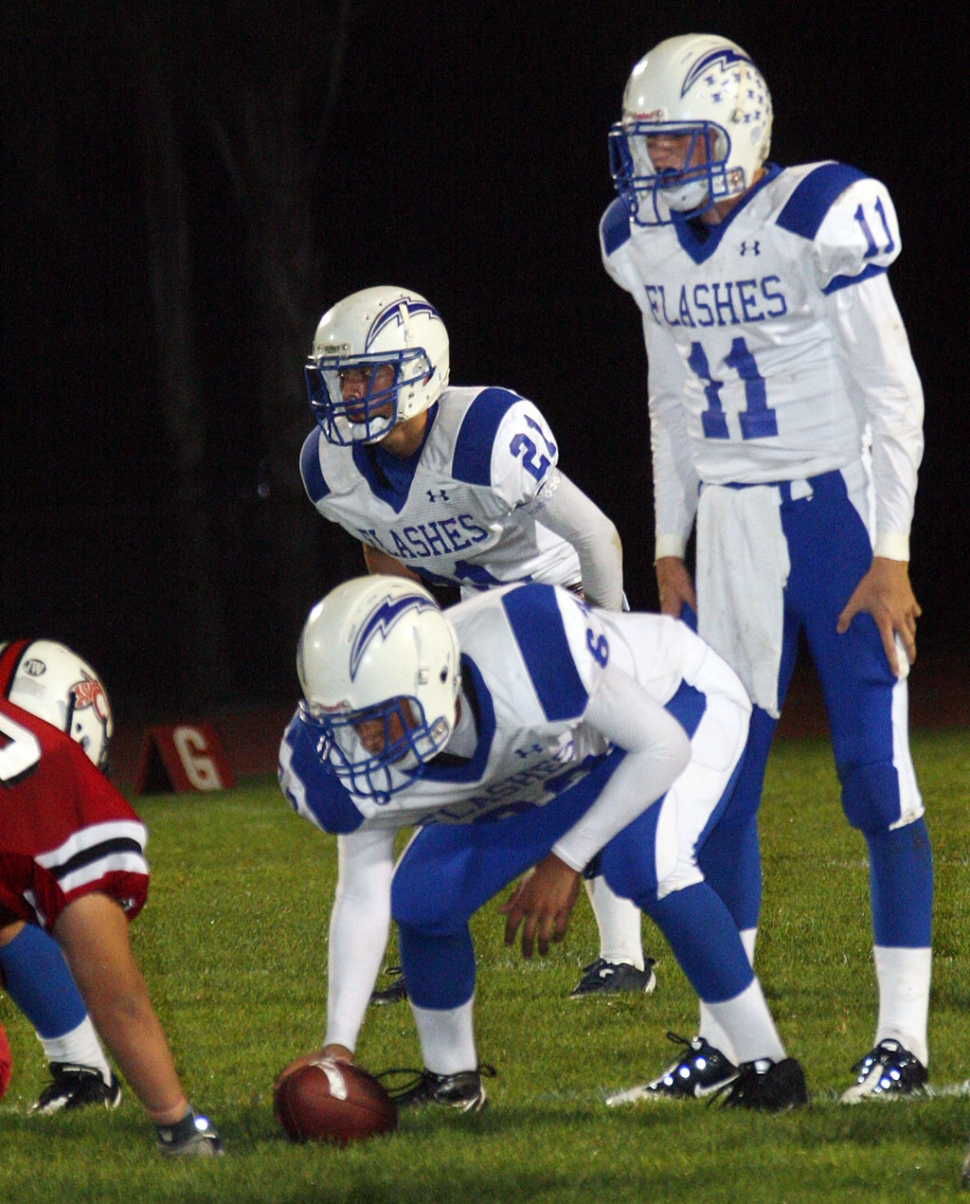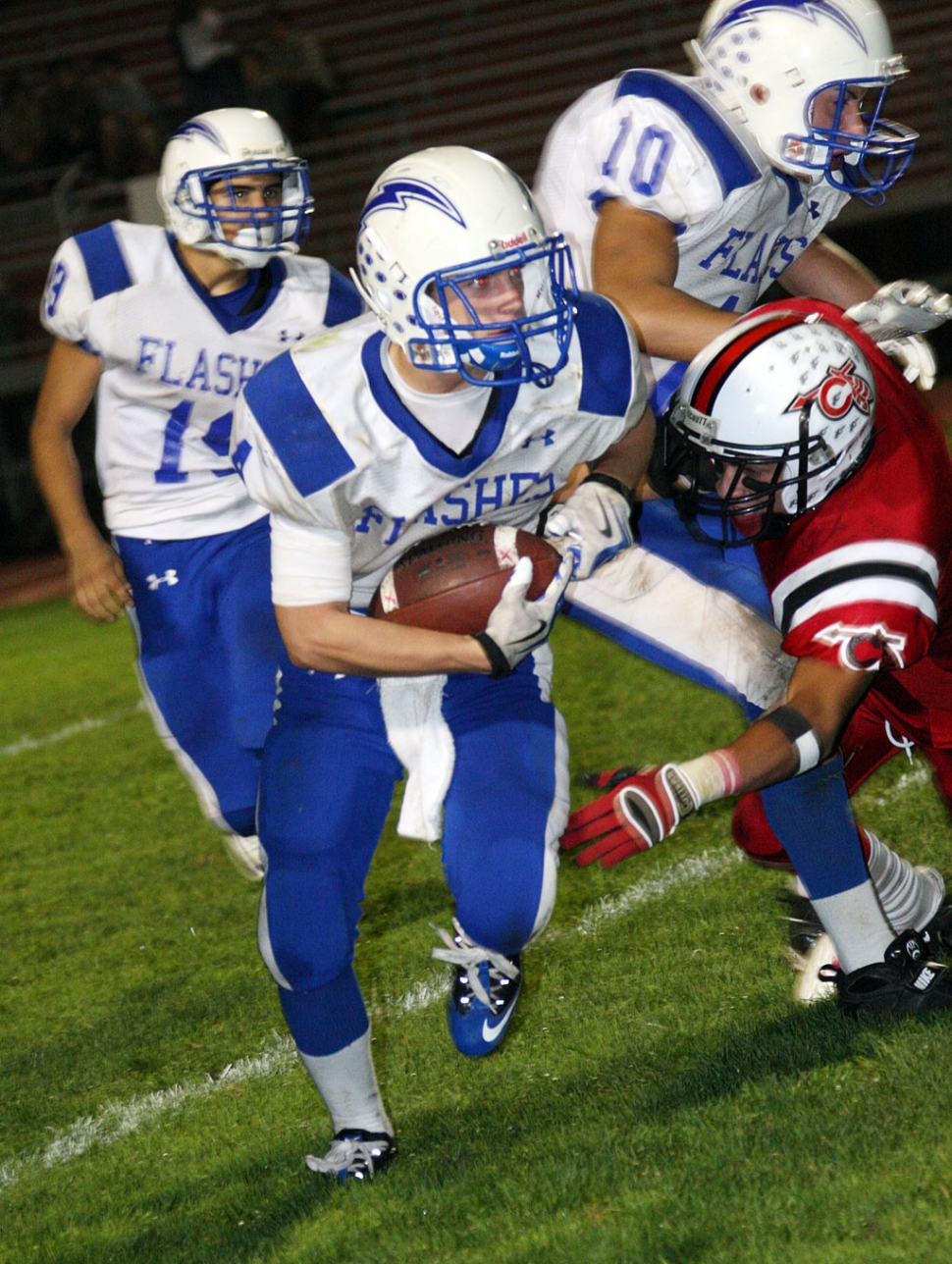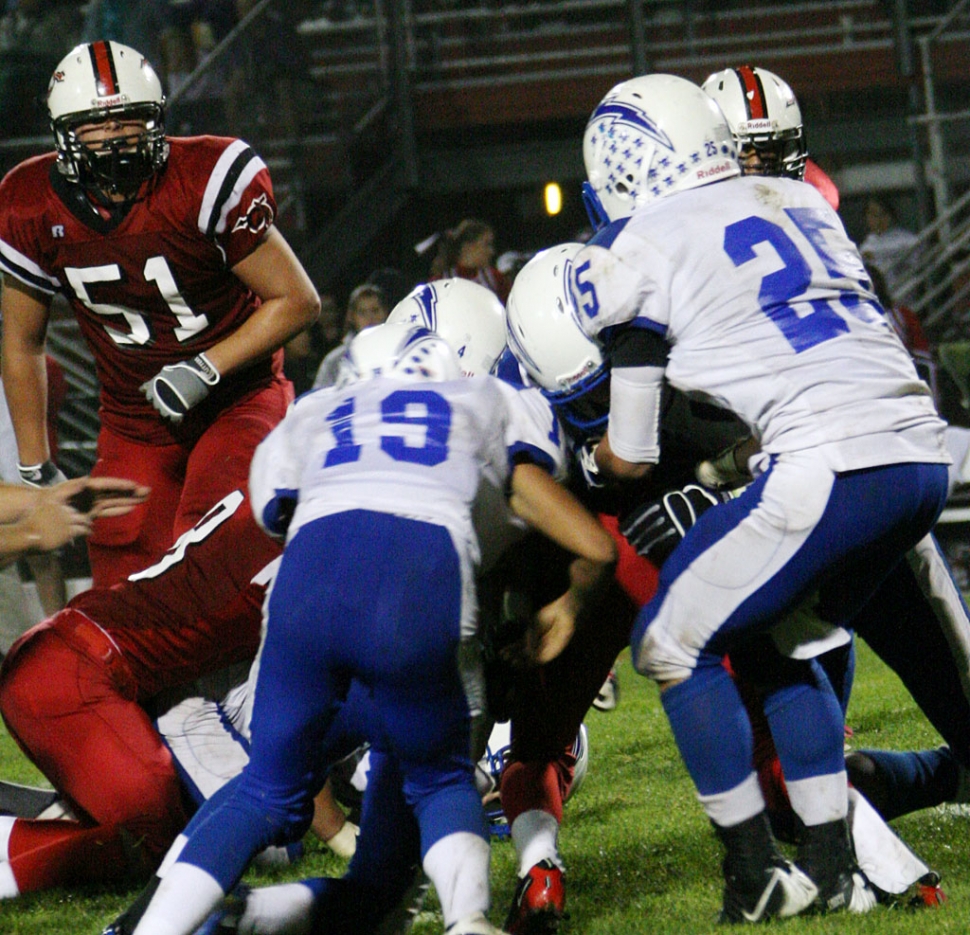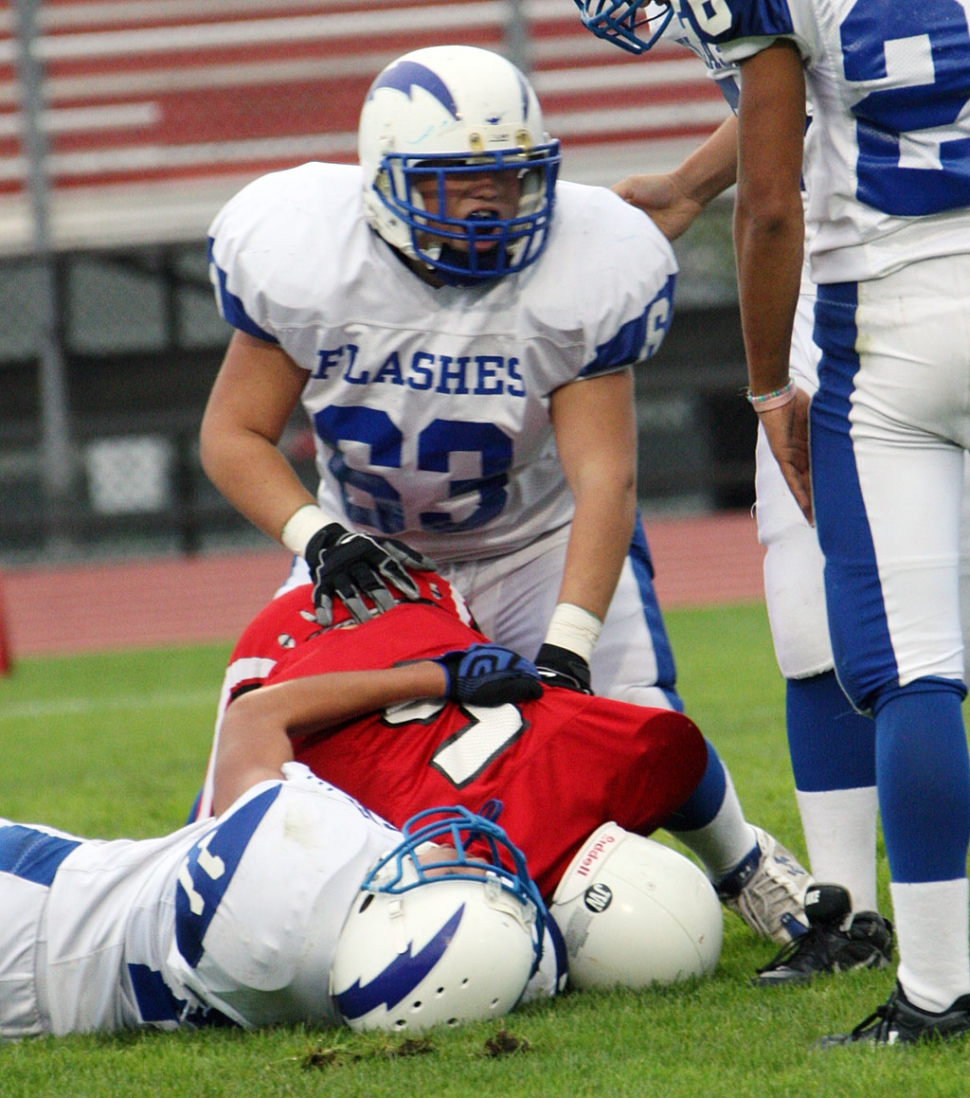 Brett Edwards gets up after helping out with the tackle against the J.V. Carpinteria team. J.V. lost 28-7.