By Gazette Staff Writer — Wednesday, October 7th, 2009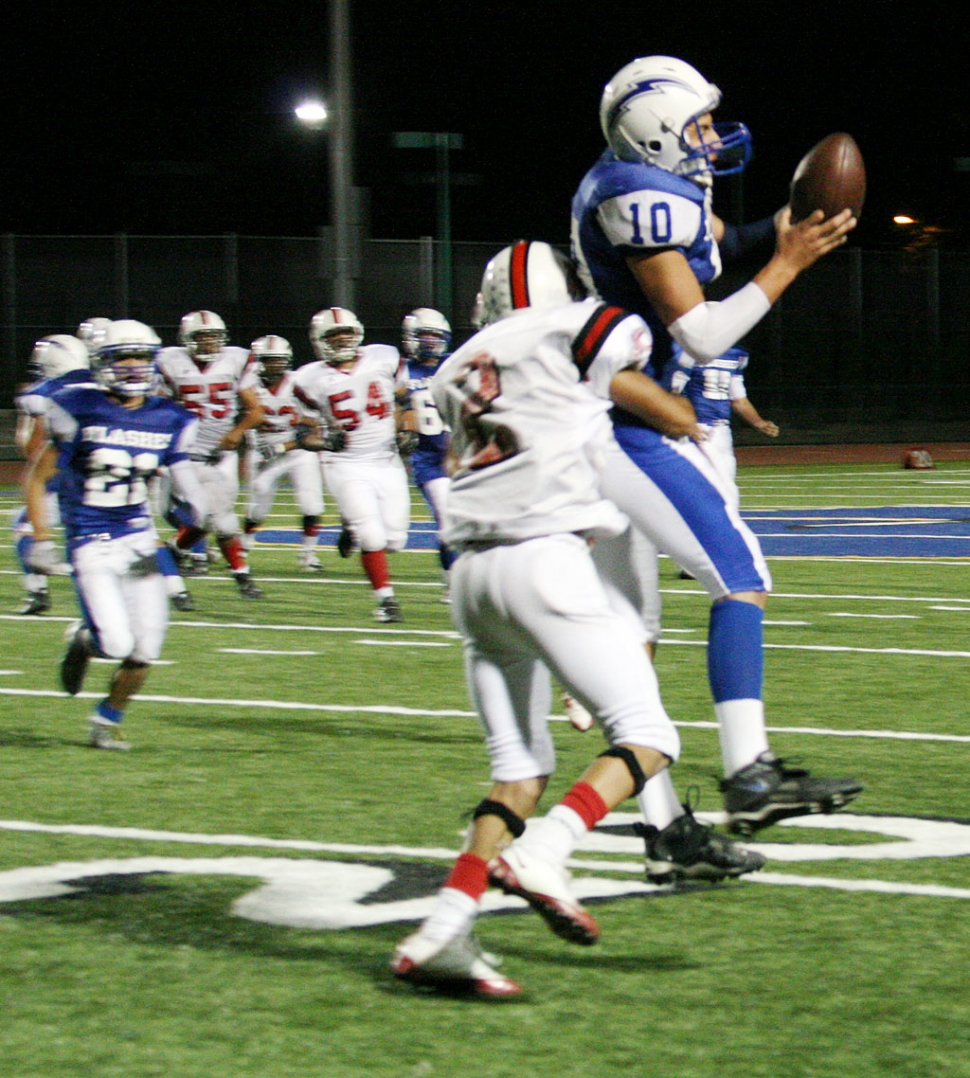 Chris De La Paz #10 catches the football on an 18 yard pass from Corey Cole which kept Fillmore's drive going.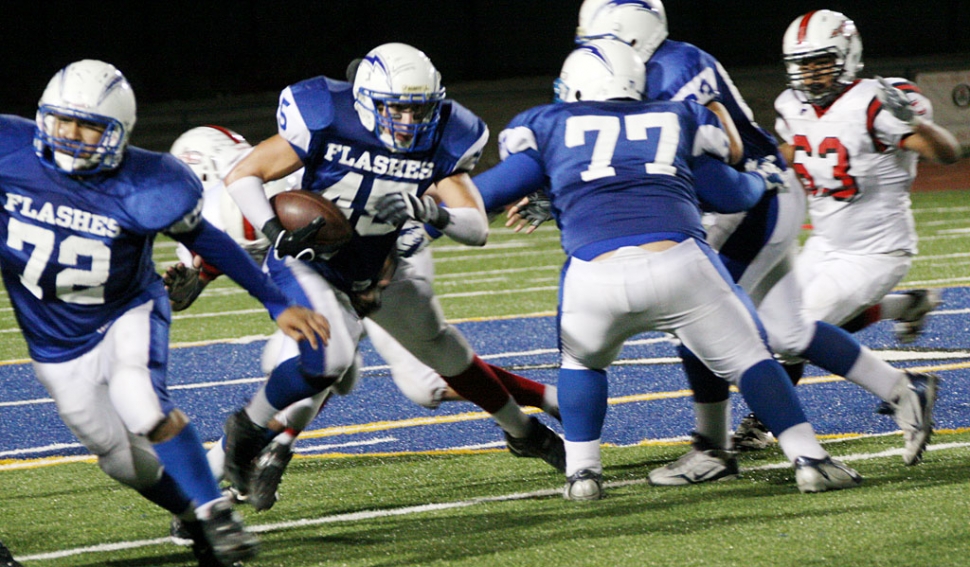 Above Jose Rangel #72, Gabriel Gomez #77 open the path up for Matt De La Cruz #45 to run the ball in the fourth quarter.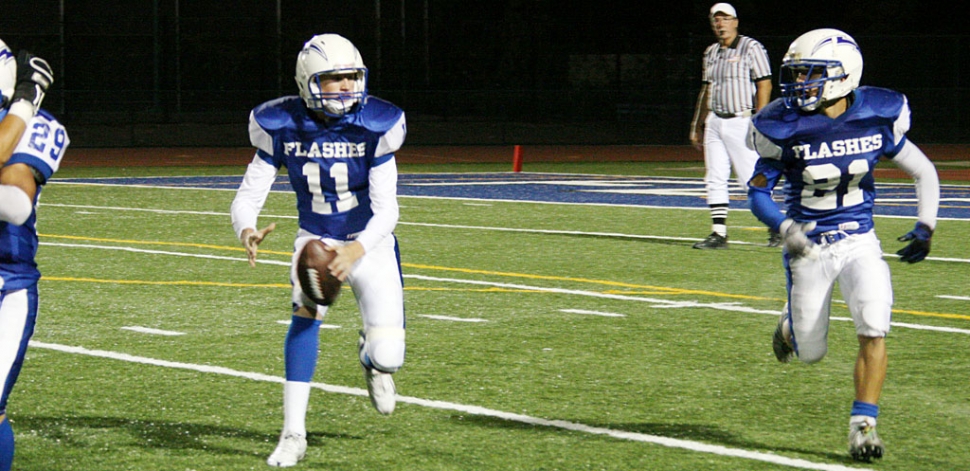 Corey Cole #11 shovels a pass off to Nick Paz during Friday night's game. Cole rushed for 55 yards and 3 touchdowns and passed for 73 yards. Paz rushed for 94 yards. Zach Golson had a 33 yard interception return, 98 yards rushing and a 12 yard touchdown run.
Fillmore's defense played a great game against Carpinteria Friday night. They held Carpinteria on the one yard line and didn't allow them to score. Derek Luna had 14 tackles and pass break up and Jose Rangel had 2 sacks. Fillmore plays at home this Friday against Nordoff High School. Pictured above: Dylan Dawson #56, Sammy Orozco #30, Derek Luna #38, Major Lee #12.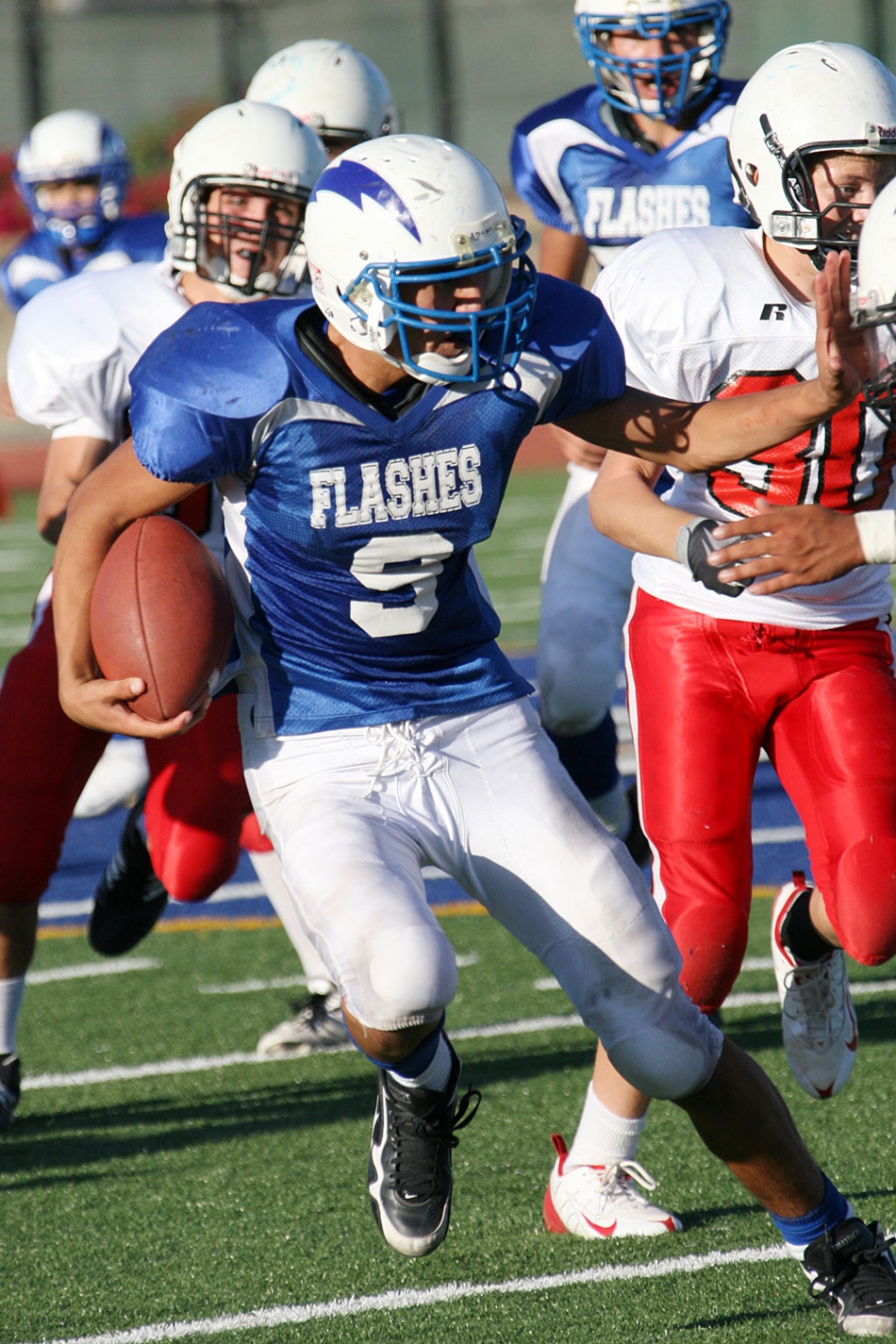 Nathan Garnica #9 tries to avoid being tackled by Carpinteria, Garnica had one touchdown last Friday.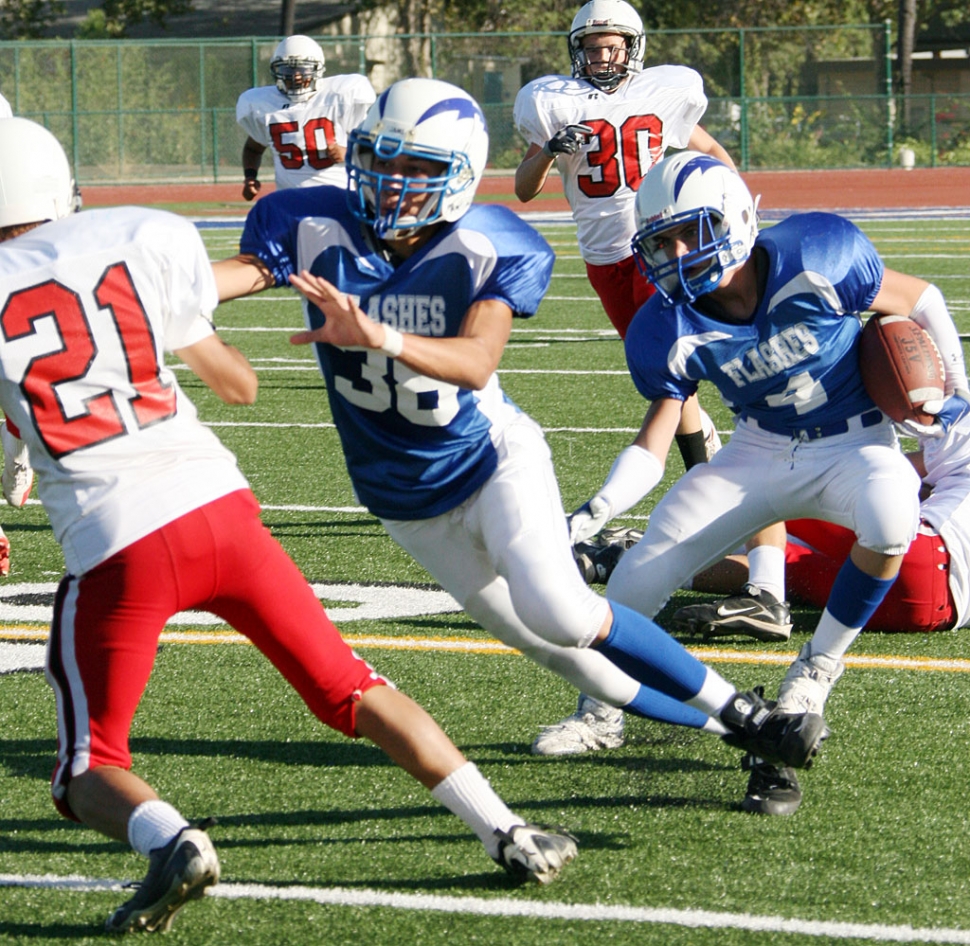 Collin Farrar makes a move to score a touchdown, Farrar scored 2 along with Robert Bonilla. On Defense, Johnny Wilber and J.P. Galvez played well.