By Gazette Staff Writer — Wednesday, February 4th, 2009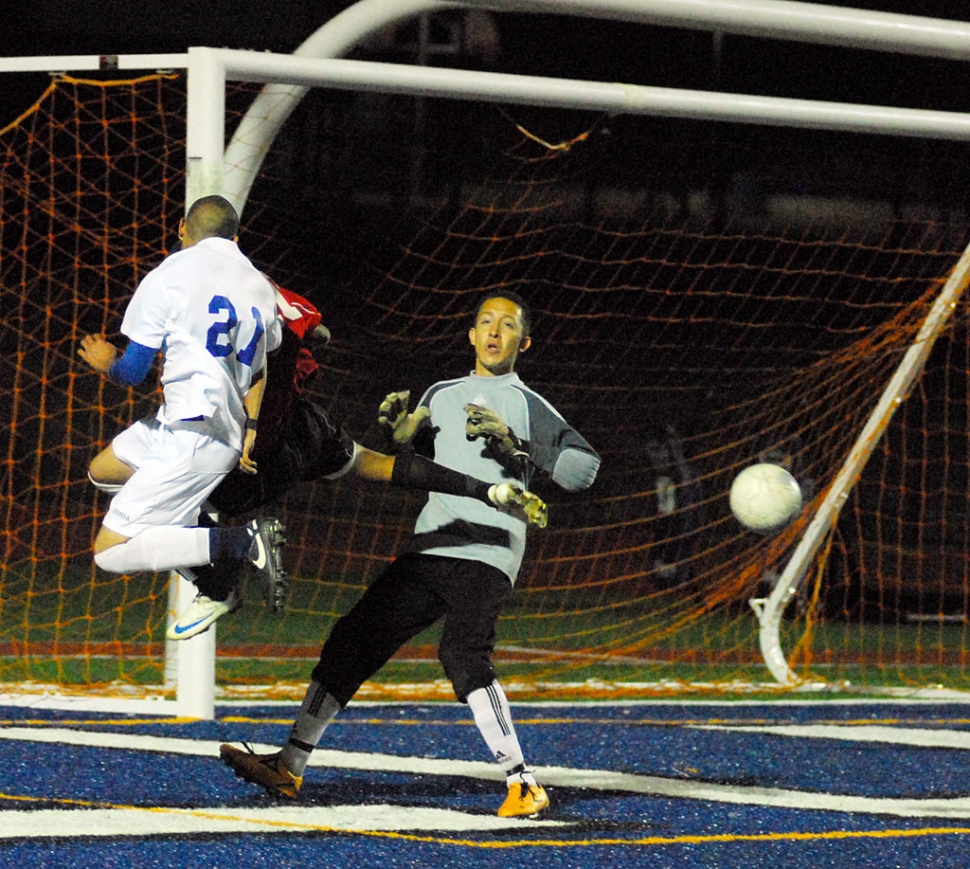 This past Monday Fillmore played Carpinteria . Fillmore lost by one goal 3-2. The two goals scored were by Braulio and Tim Avila. Above #21 Angel Valenzuela goes up against Carpinteria's defender and goalie, but was not able to score a goal.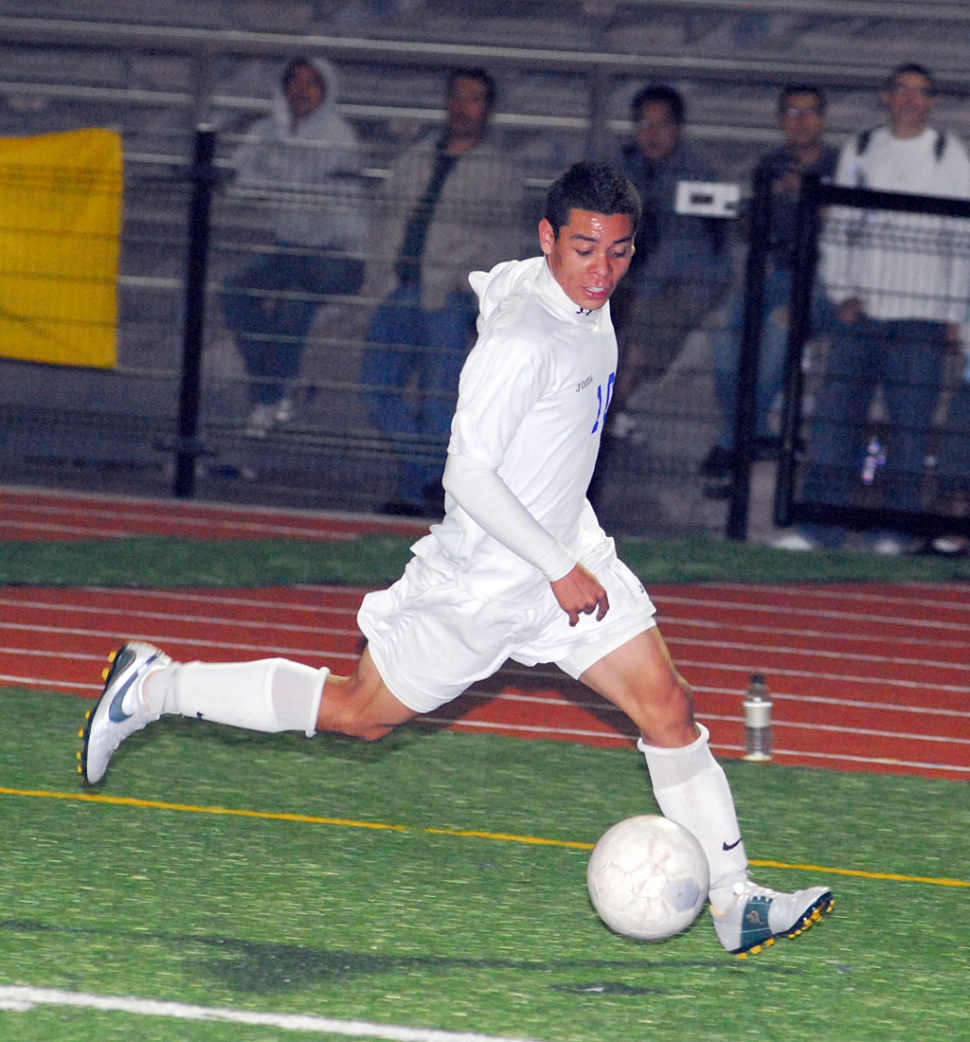 Braulio Martinez above, takes the ball down the field last Monday. Martinez scored one of the 2 goals.