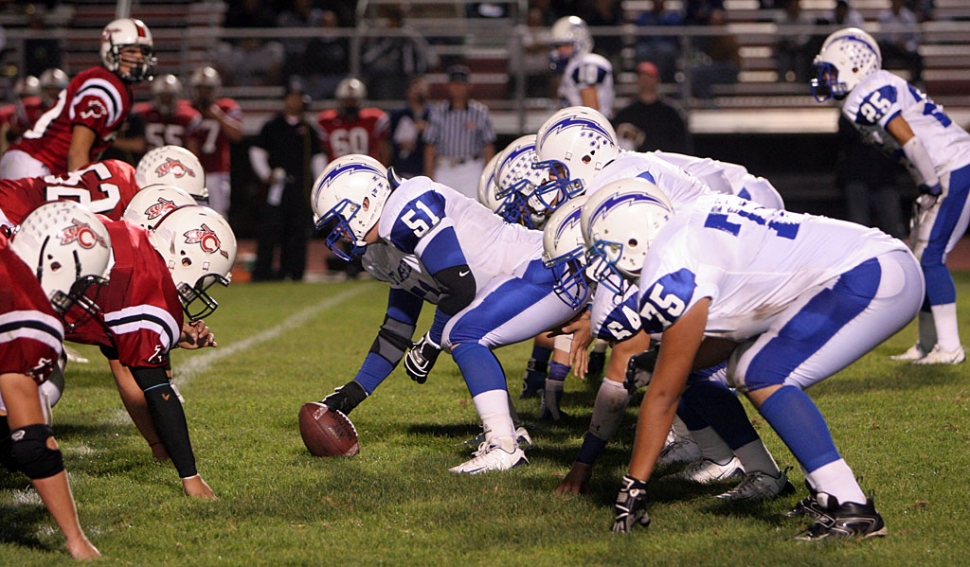 Center #51 Carson Lhotka and the offensive line had a great game last Friday against Carpinteria. Fillmore trampled the Warriors 40-14.
By Anonymous — Wednesday, October 8th, 2008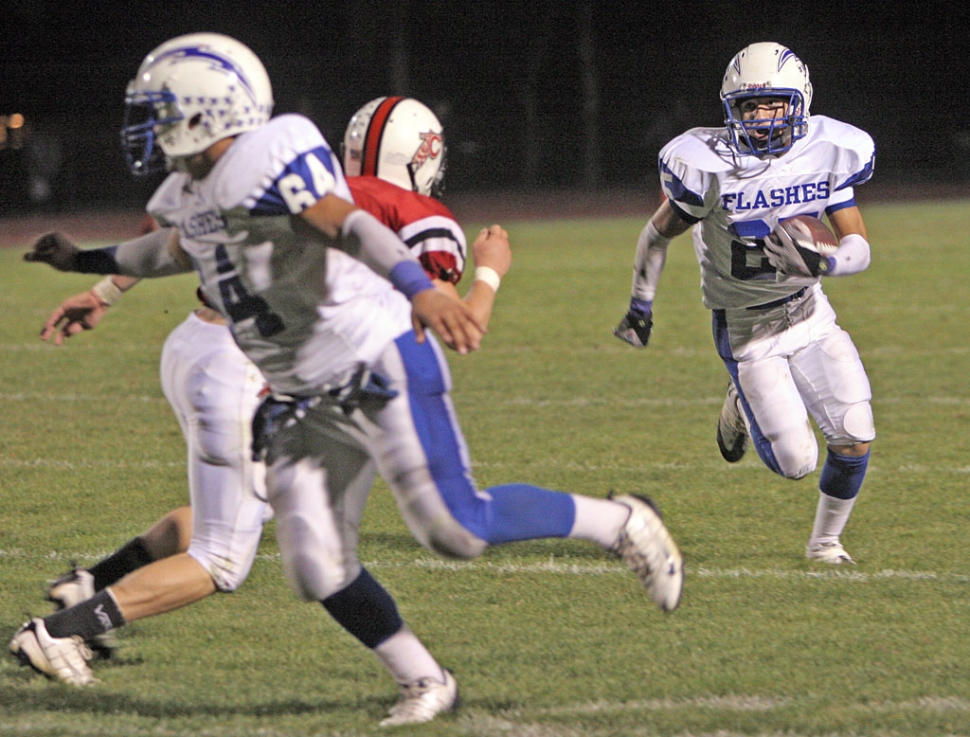 Ralph Sandoval #25 scores the first touchdown of the game. Other game highlights, Troy Hayes had over 200 all purpose yards along with a 49 yard interception touchdown; Nathan Ibarra was 4 of 10 for 124 yards; Noah Aguirre had a 64 yard interception return for a touchdown. The defensive line recorded 4 sacks collectively. Matt Dollar stated, "The Defense played a great game for us. The D-line and secondary had a solid night holding Carp to just 32 yards in the first half."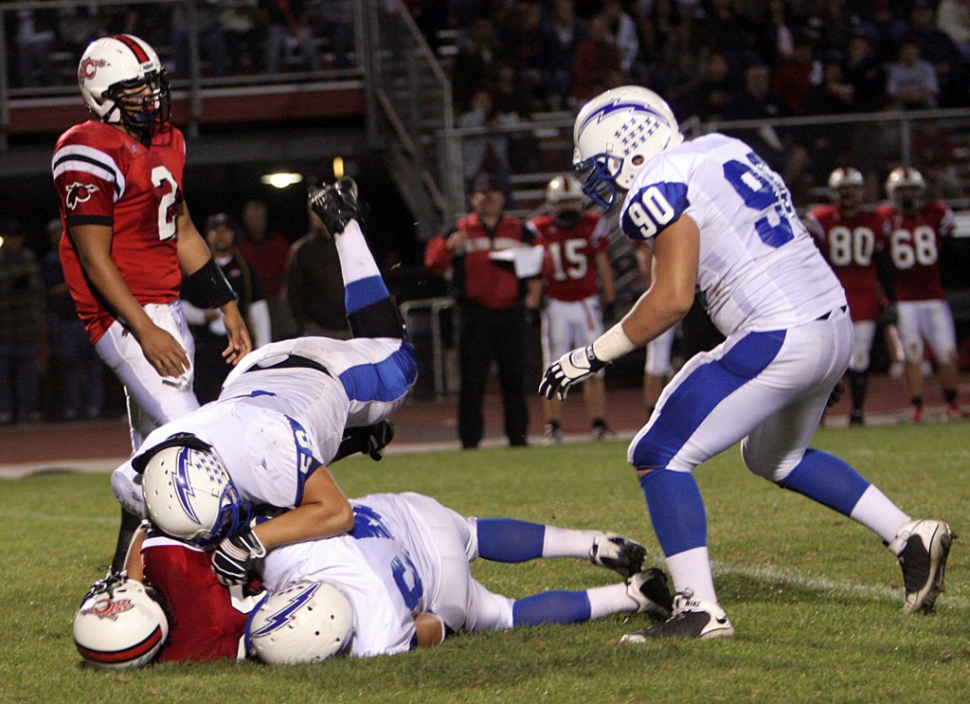 Emilio Gomez #90 helps out with the tackle.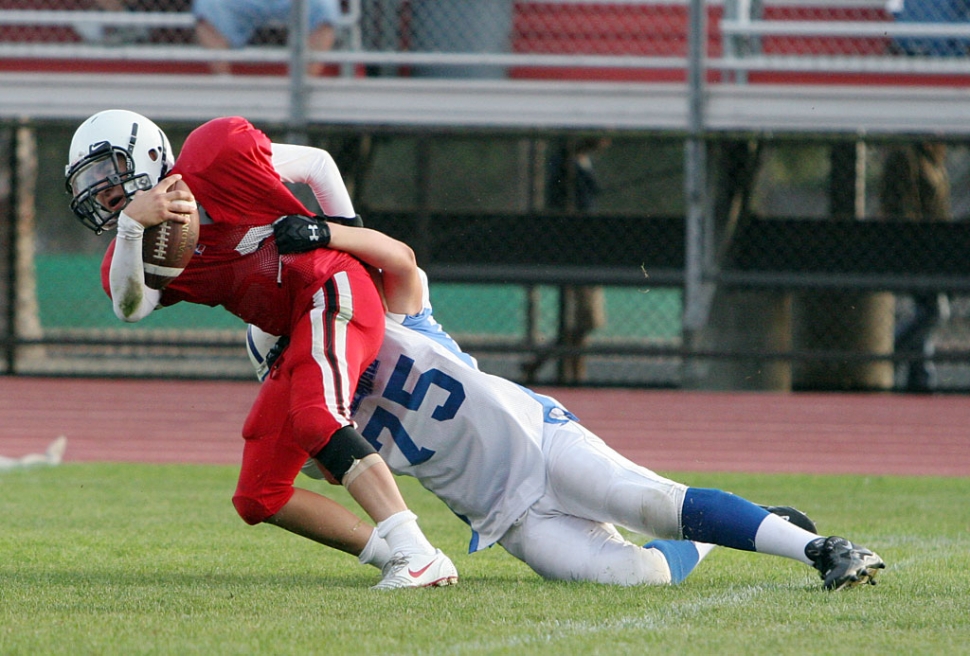 J.D. Smallwood #75 wraps up the J.V. Warrior player last Friday afternoon.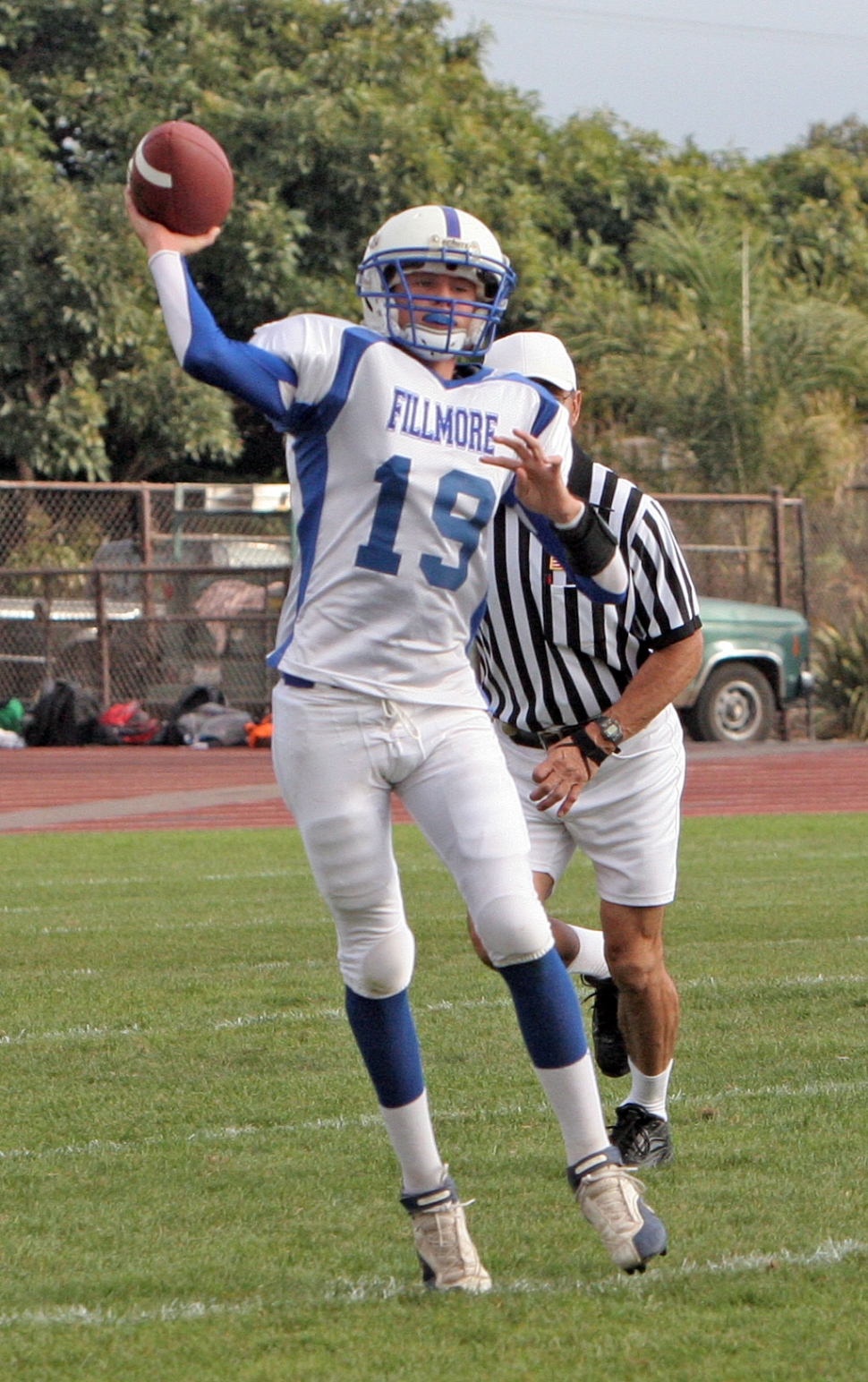 Corey Cole is able to get the pass off just in time.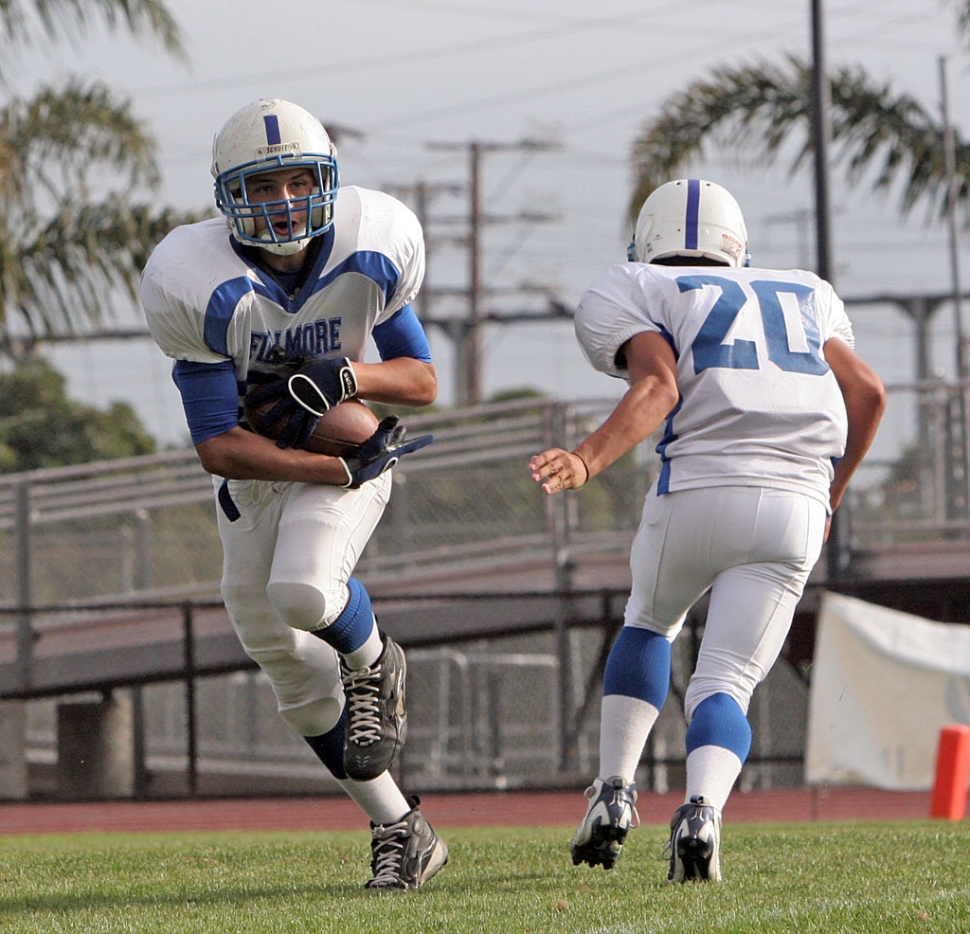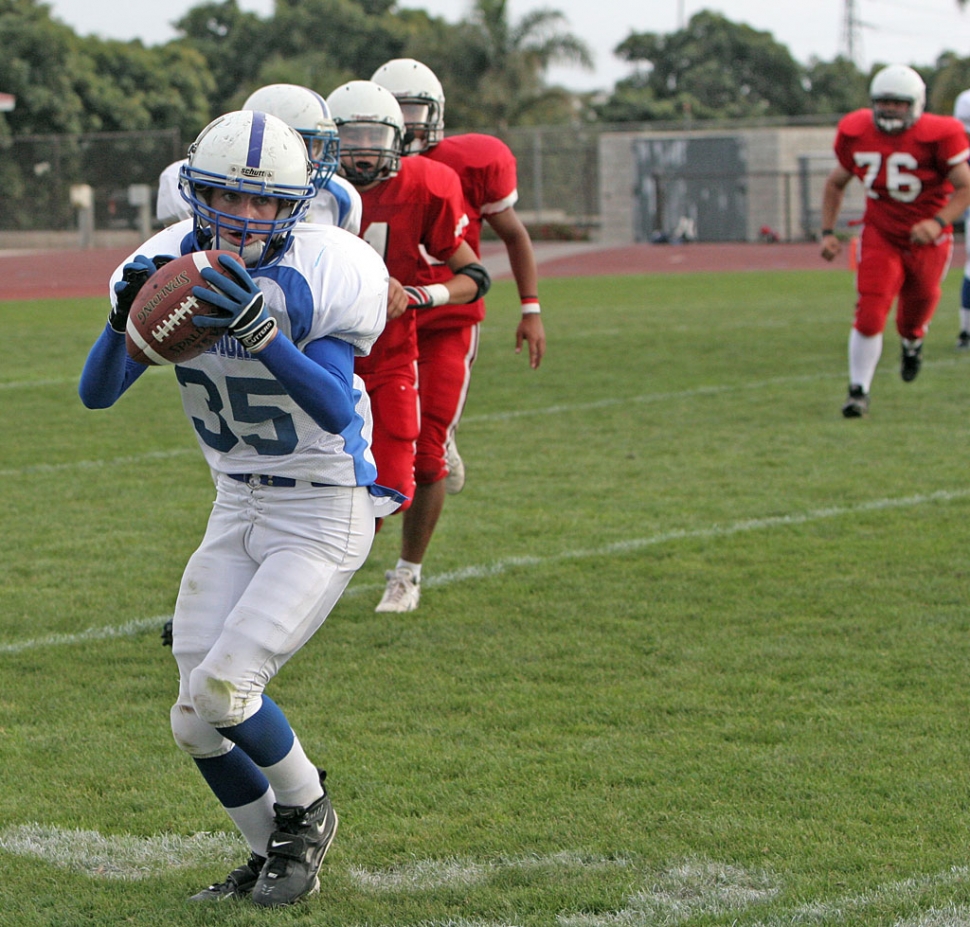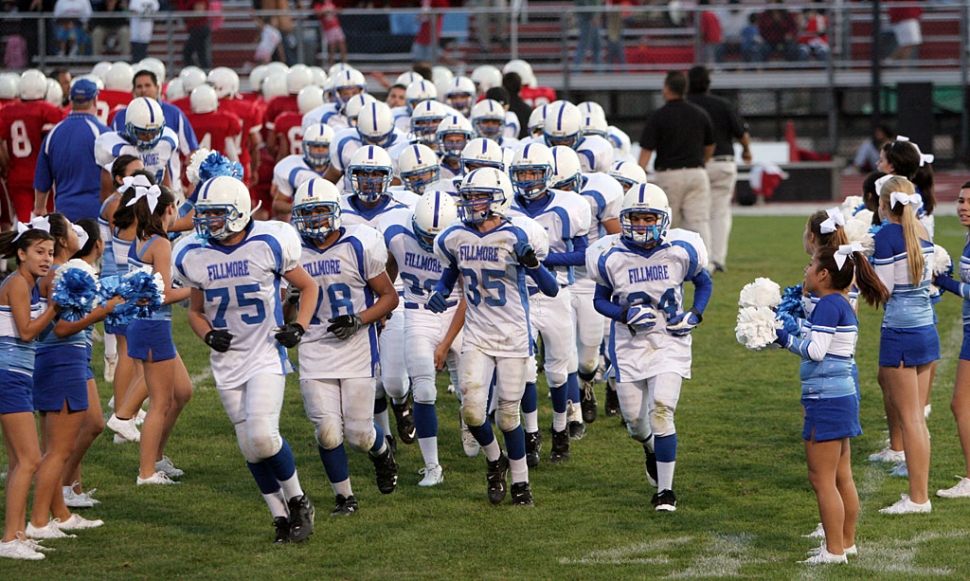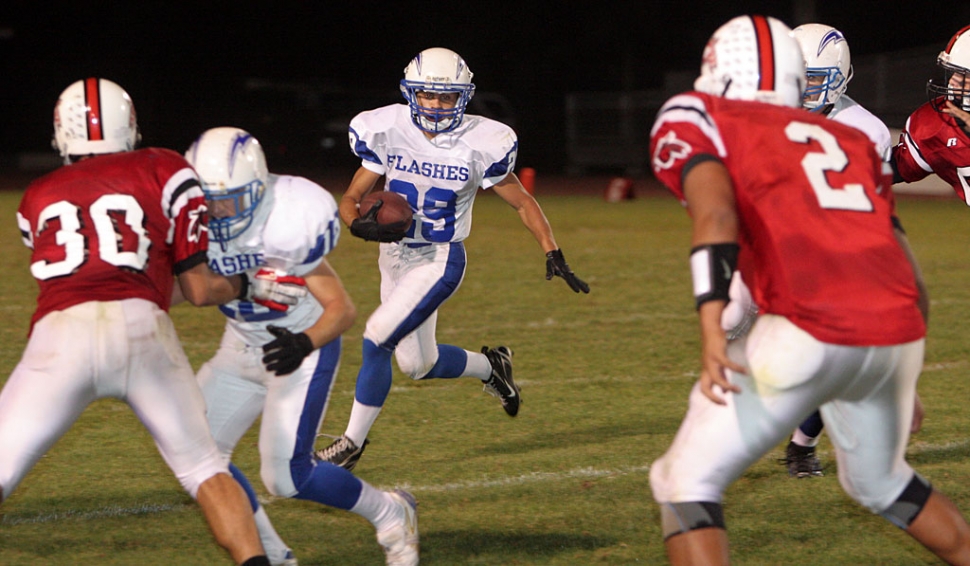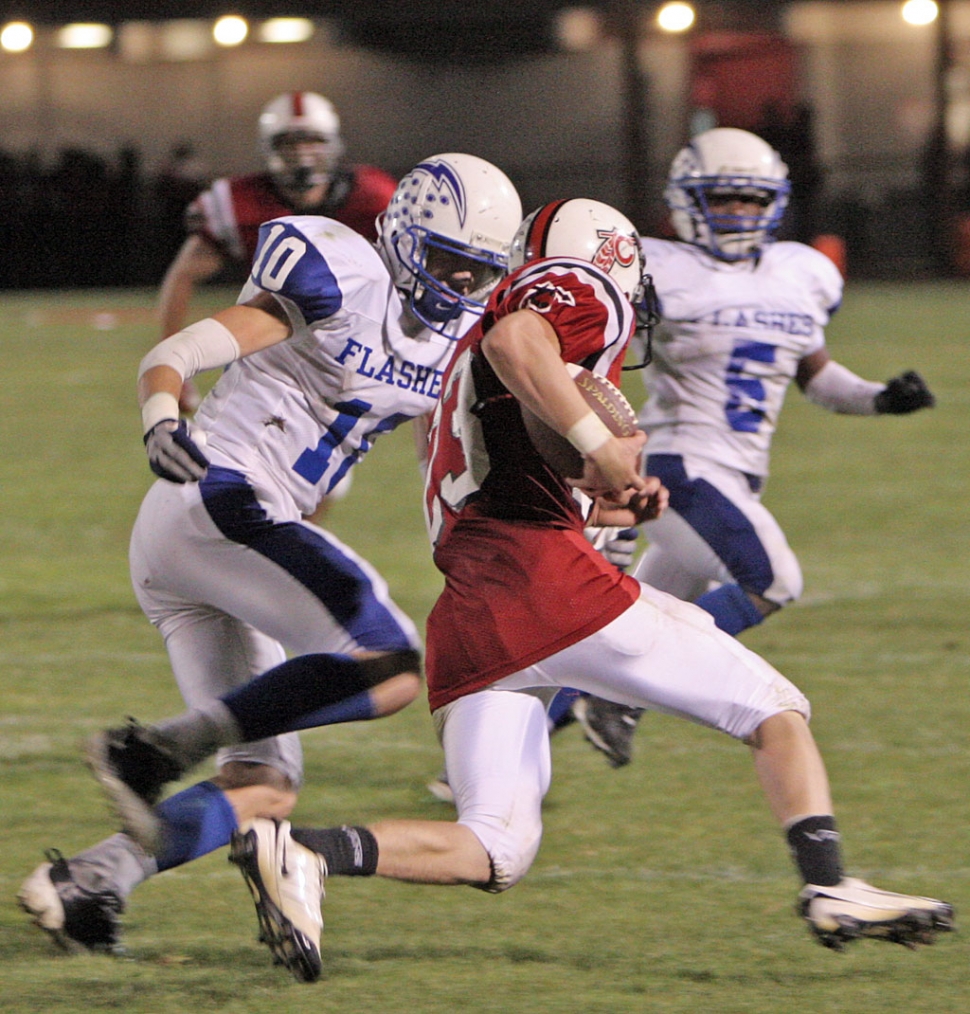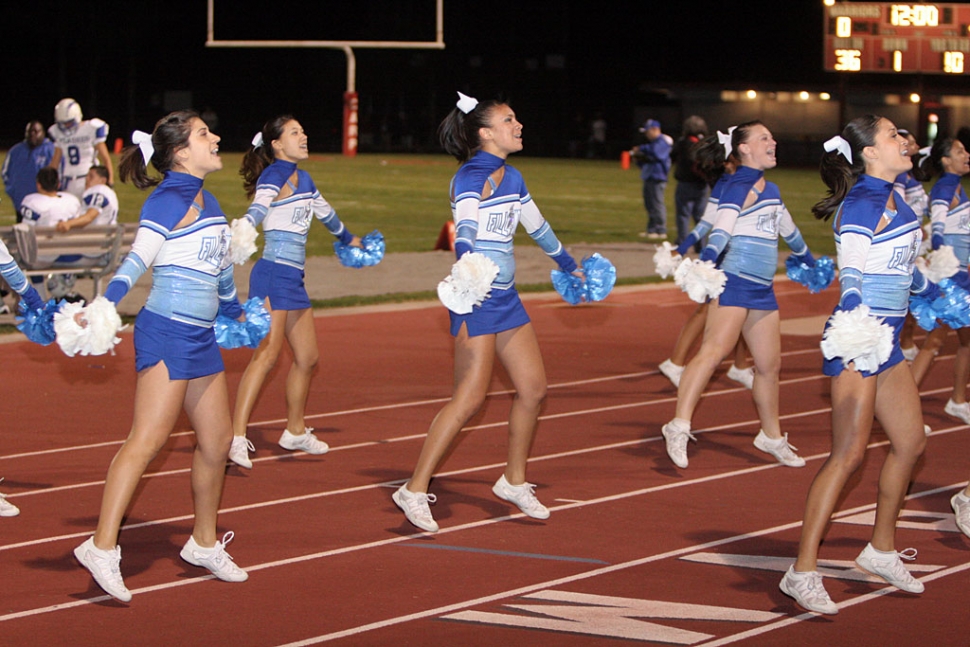 F.H.S. Varsity cheerleaders kept the crowd busy during the game against Carpinteria.