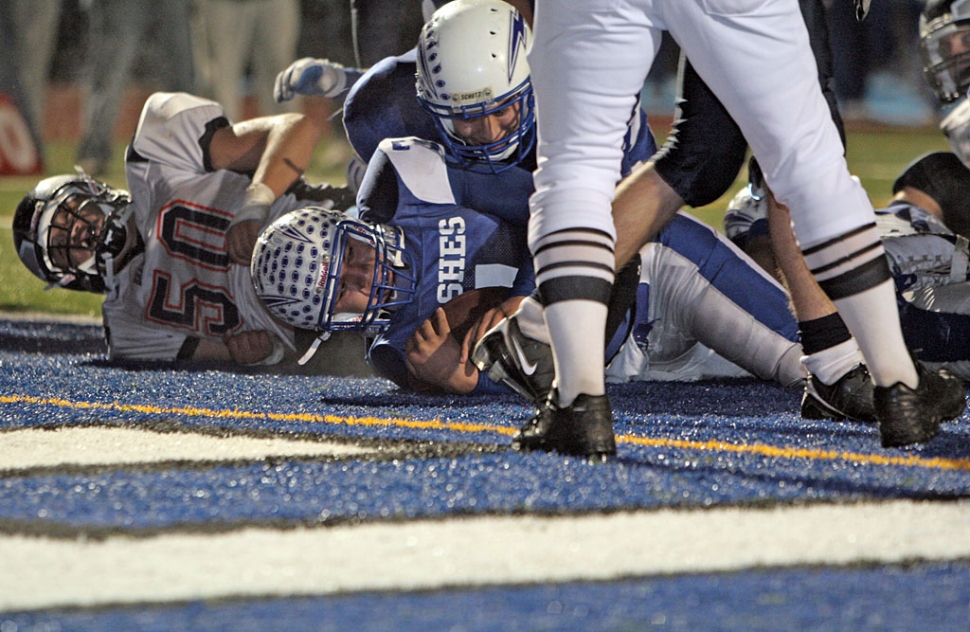 Nathan Ibarra #7 scores 1 of his 3 touchdowns against Brentwood. Photos by Mike Watson.
By Anonymous — Wednesday, December 3rd, 2008
Flashes advance to 3rd round CIF Playoffs - First time in 36 years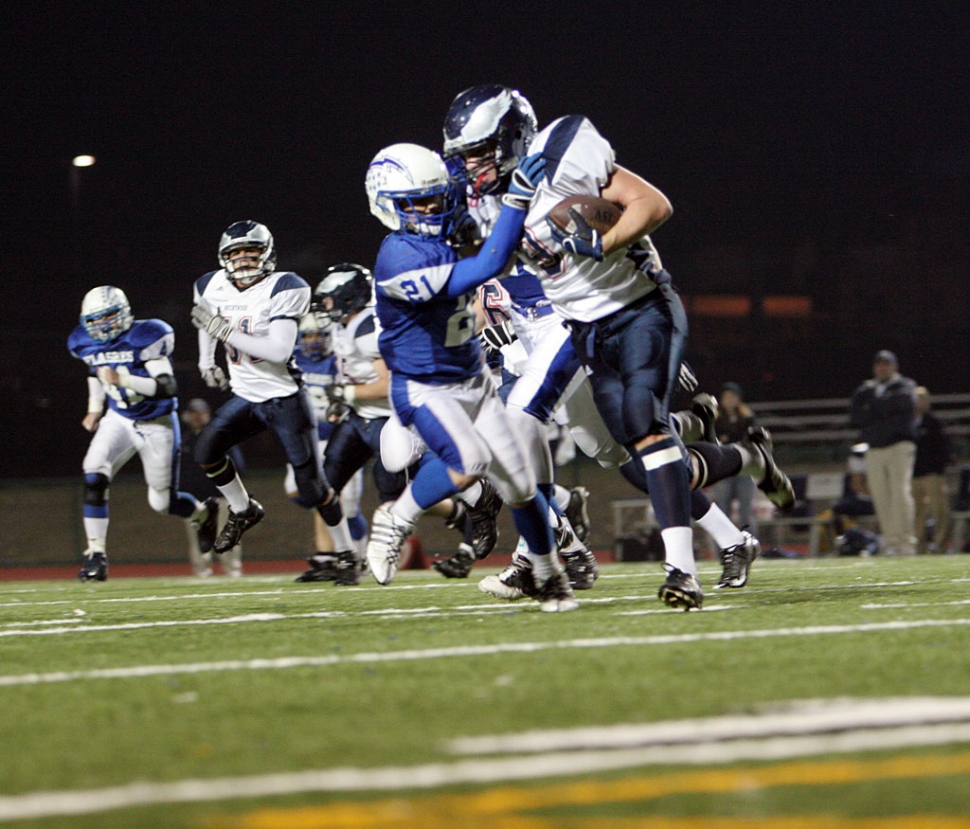 Nick Paz #21 makes a fantastic tackle against Brentwood. Paz has 176 yards rushing contributing to a team total of 412 yards of total offense.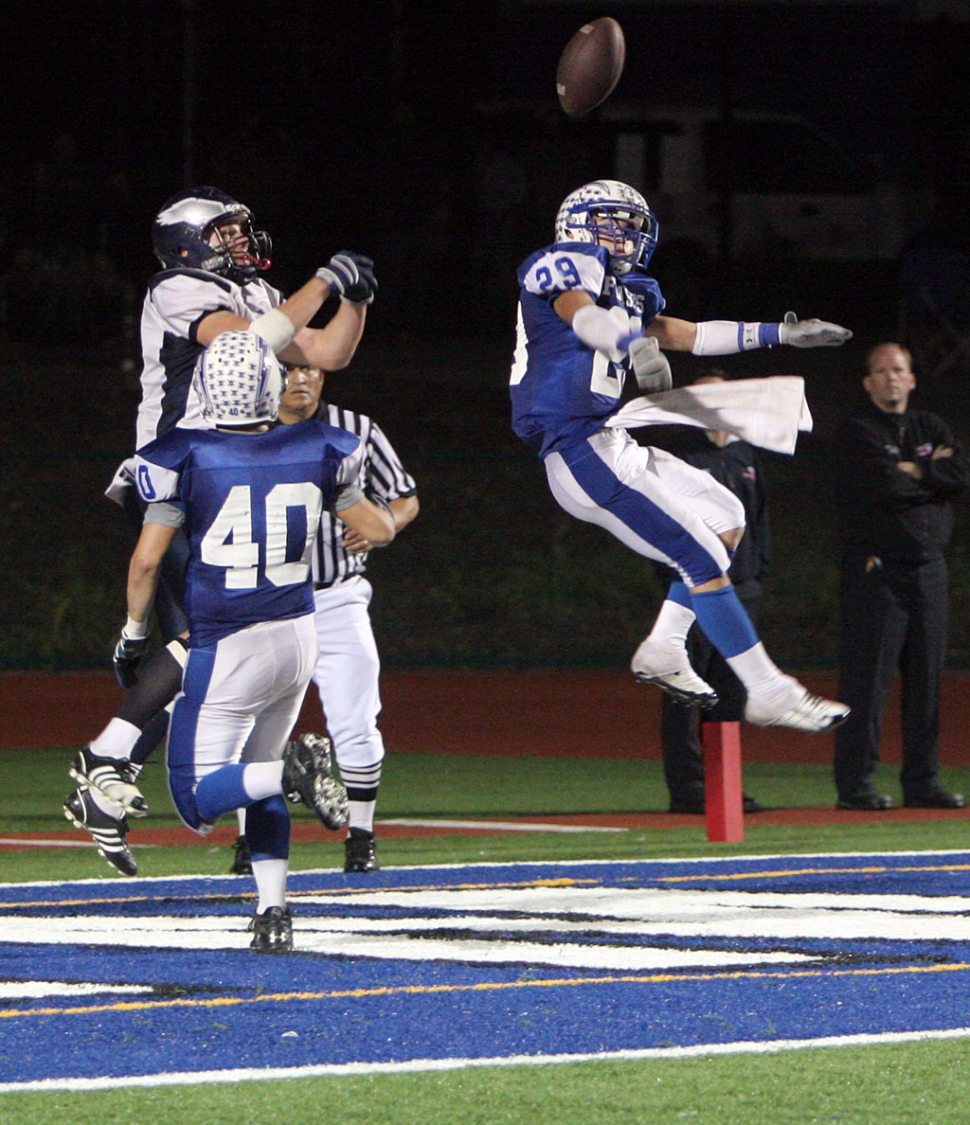 Zach Golson #29 knocks down the pass in the end zone to cement the Flashes win. Fillmore beat Brentwood 21-14. According to Coach Dollar, "This is great for the team. They played one of the best games of the year for us; we haven't been to the semi-fi nals since 1972". Fillmore will meet up with Twentynine Palms (away) this Saturday at 7:00 p.m.
Troy Hayes jumps up and intercepts the ball against Brentwood last Firiday. This interception was a key play in the 4th quarter.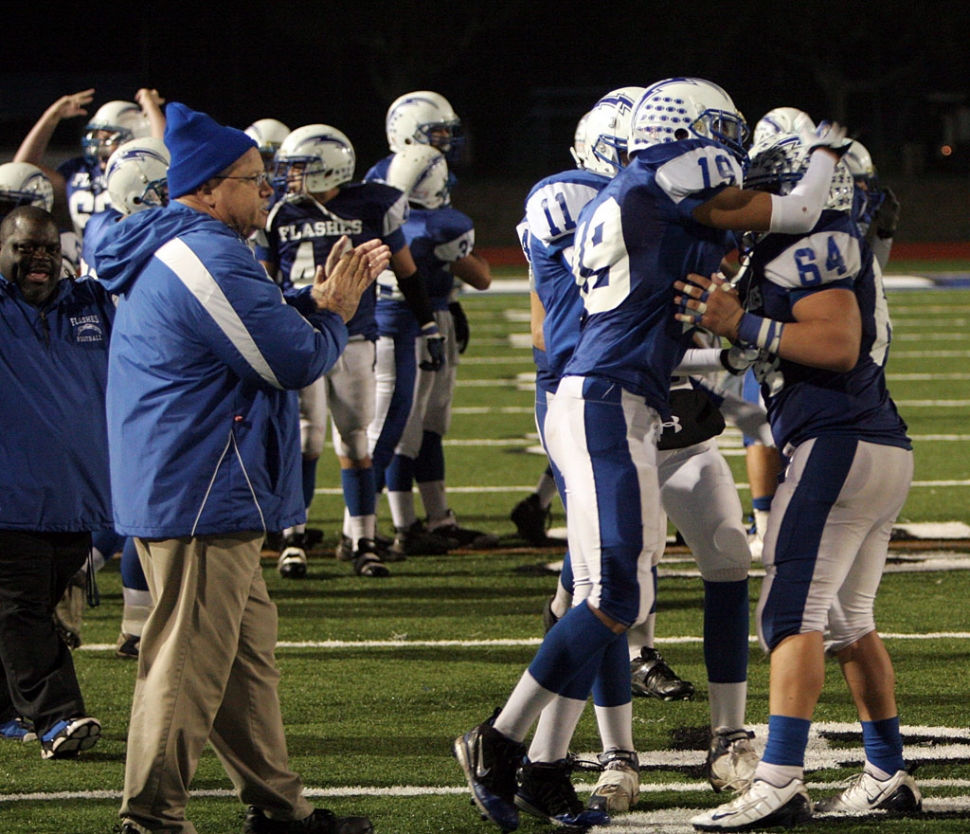 Jessie Sanchez #19 and Froggy Estrada #64 congratulate each other after their win over Brentwood.