By Gazette Staff Writer — Wednesday, May 12th, 2010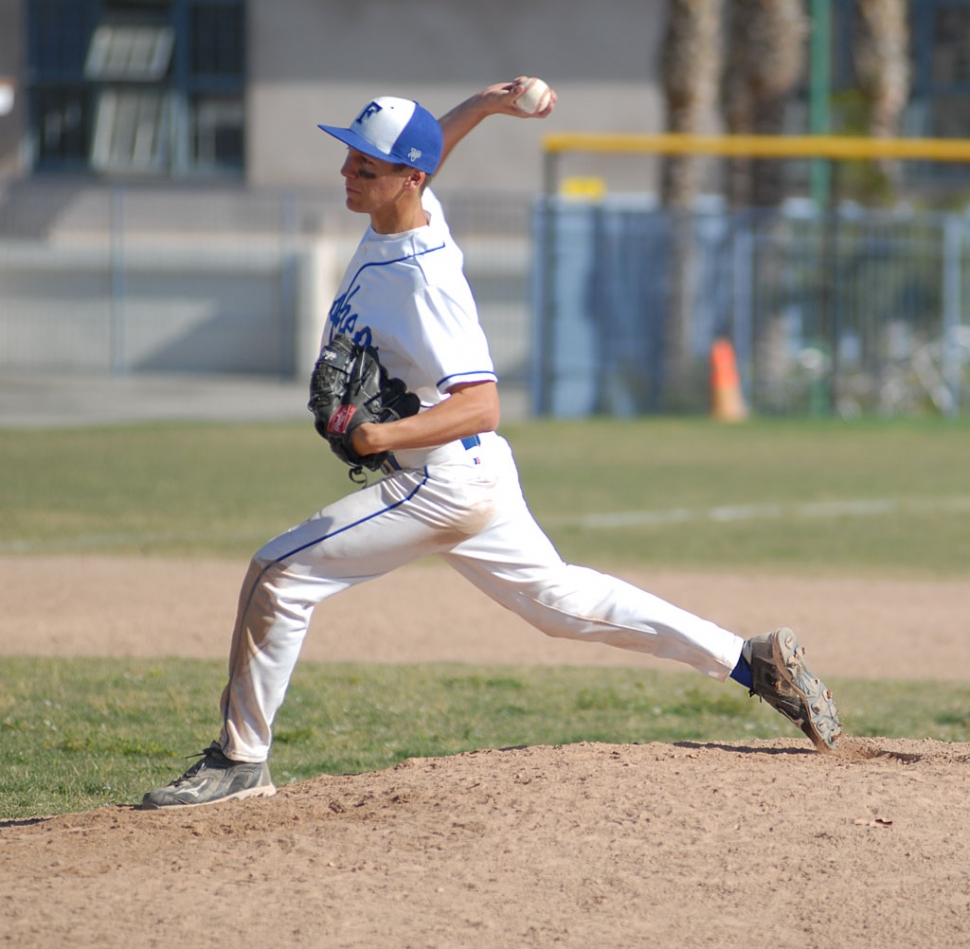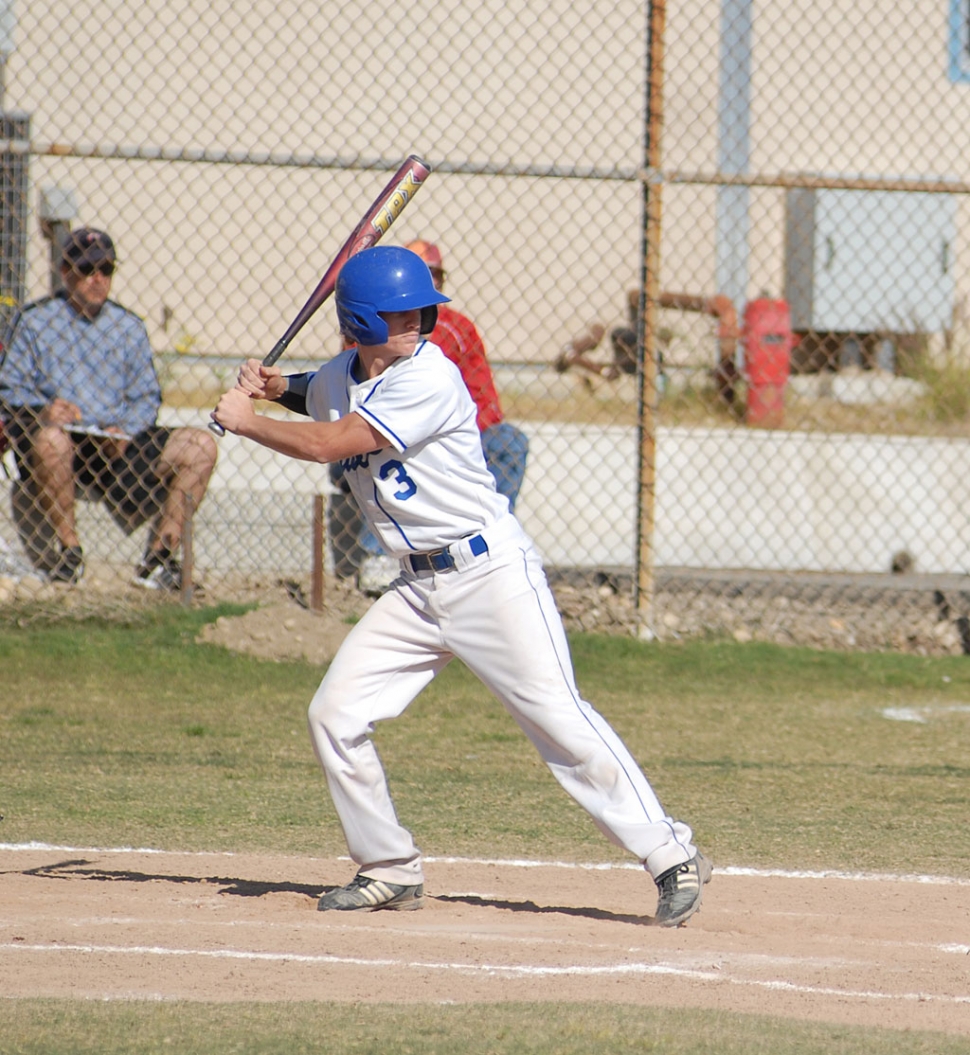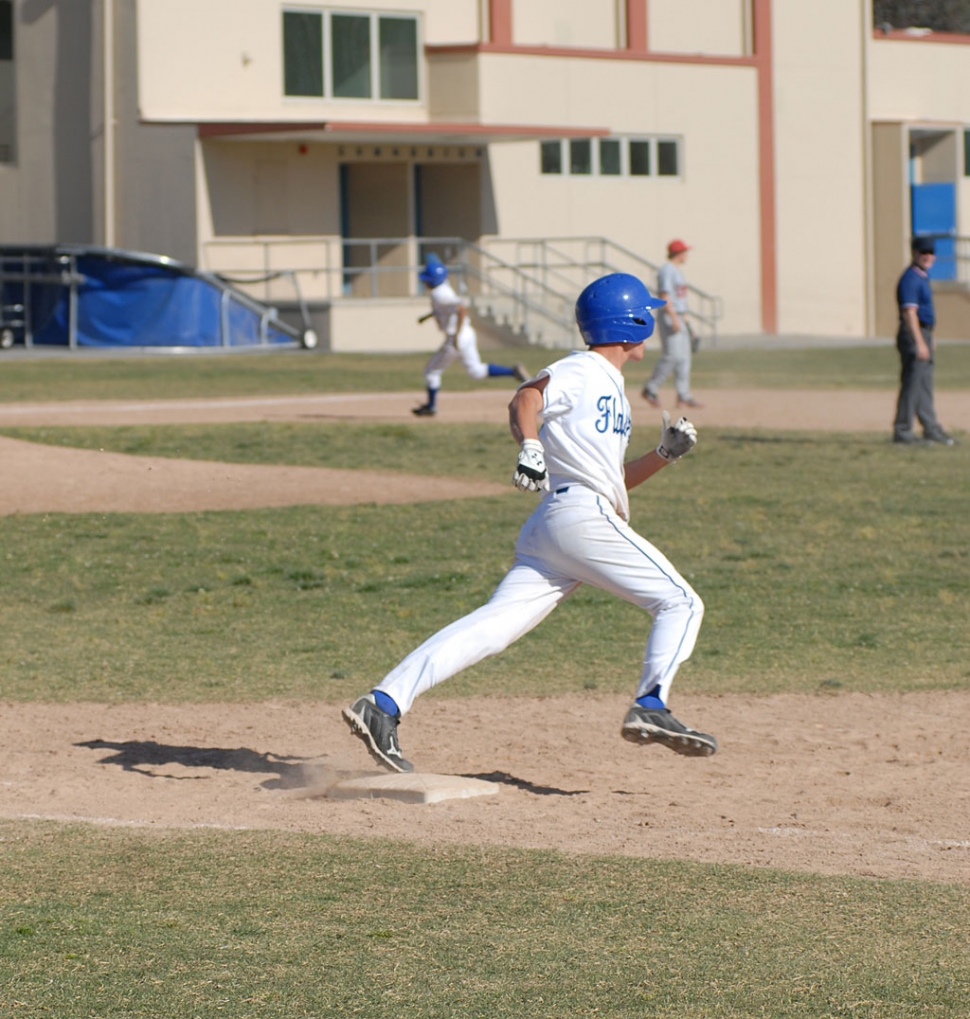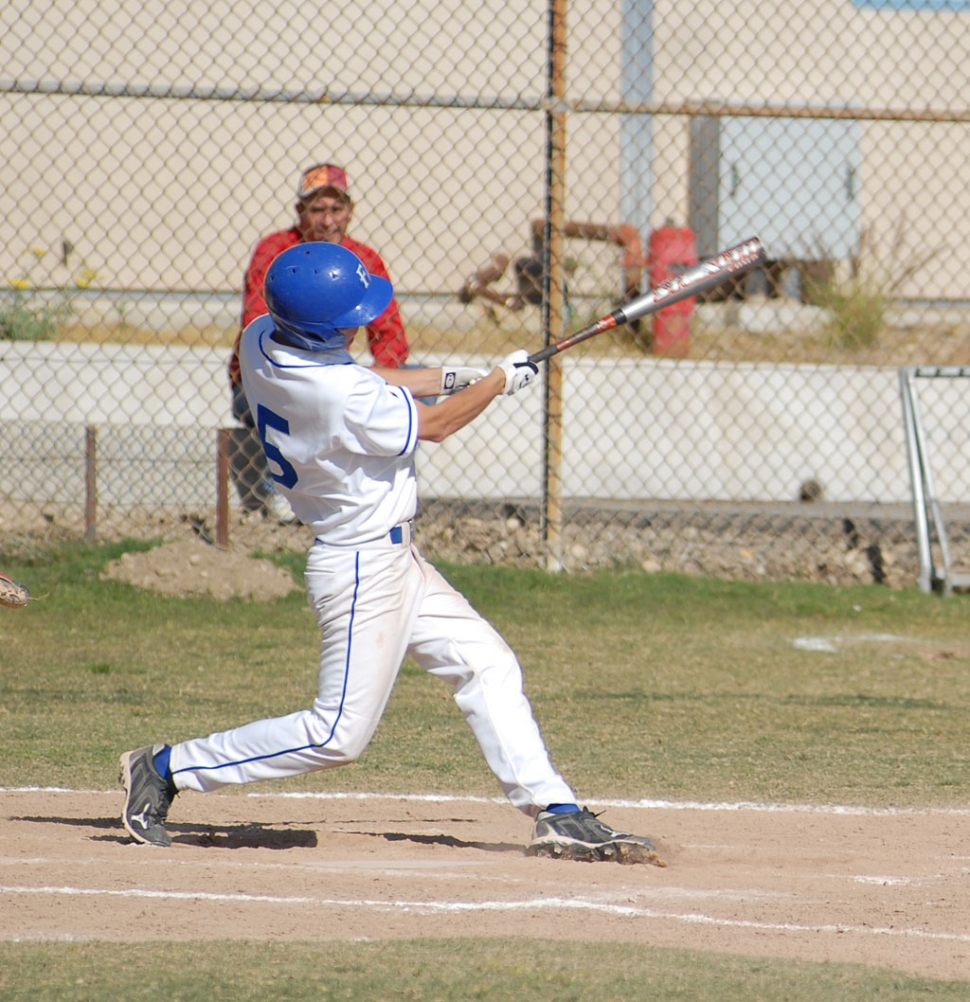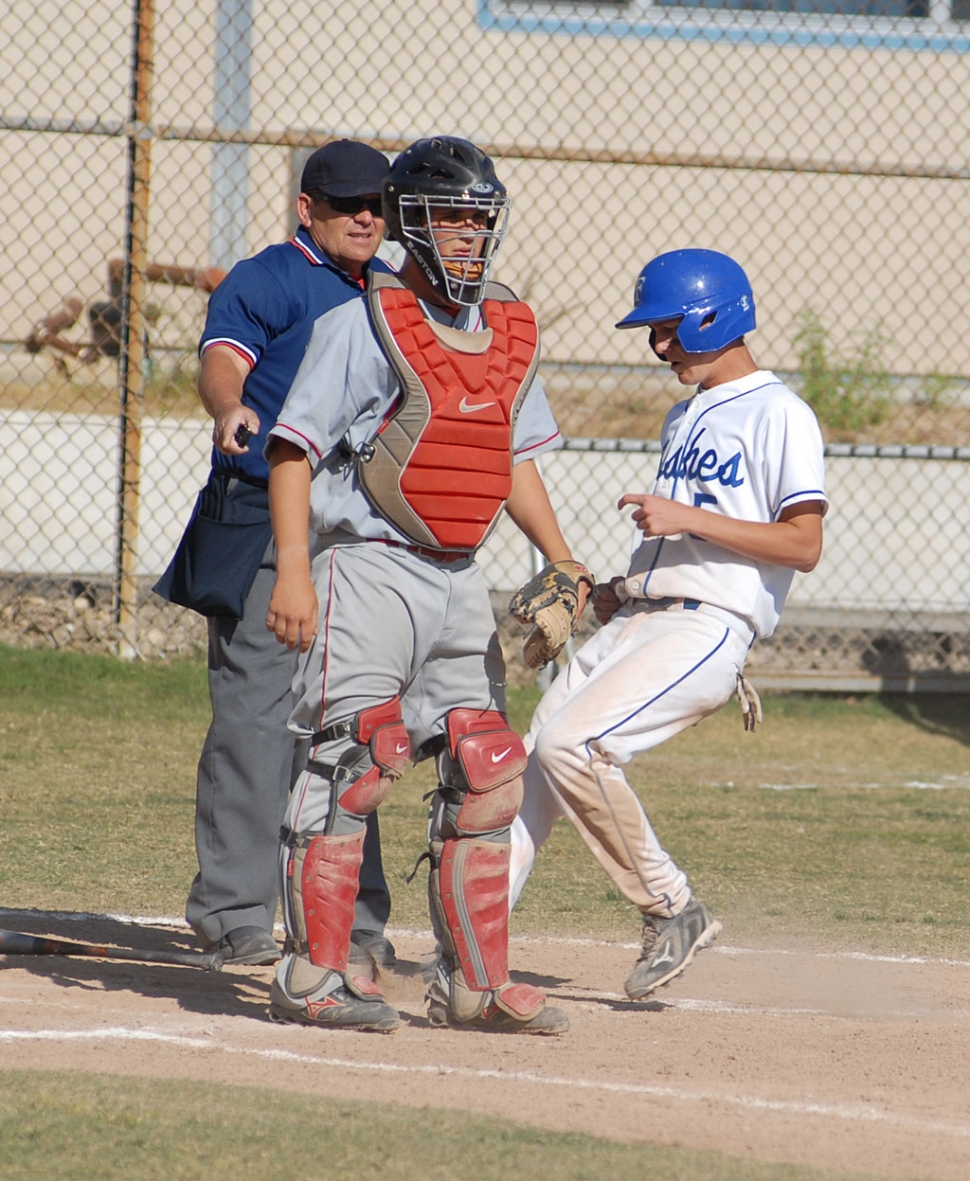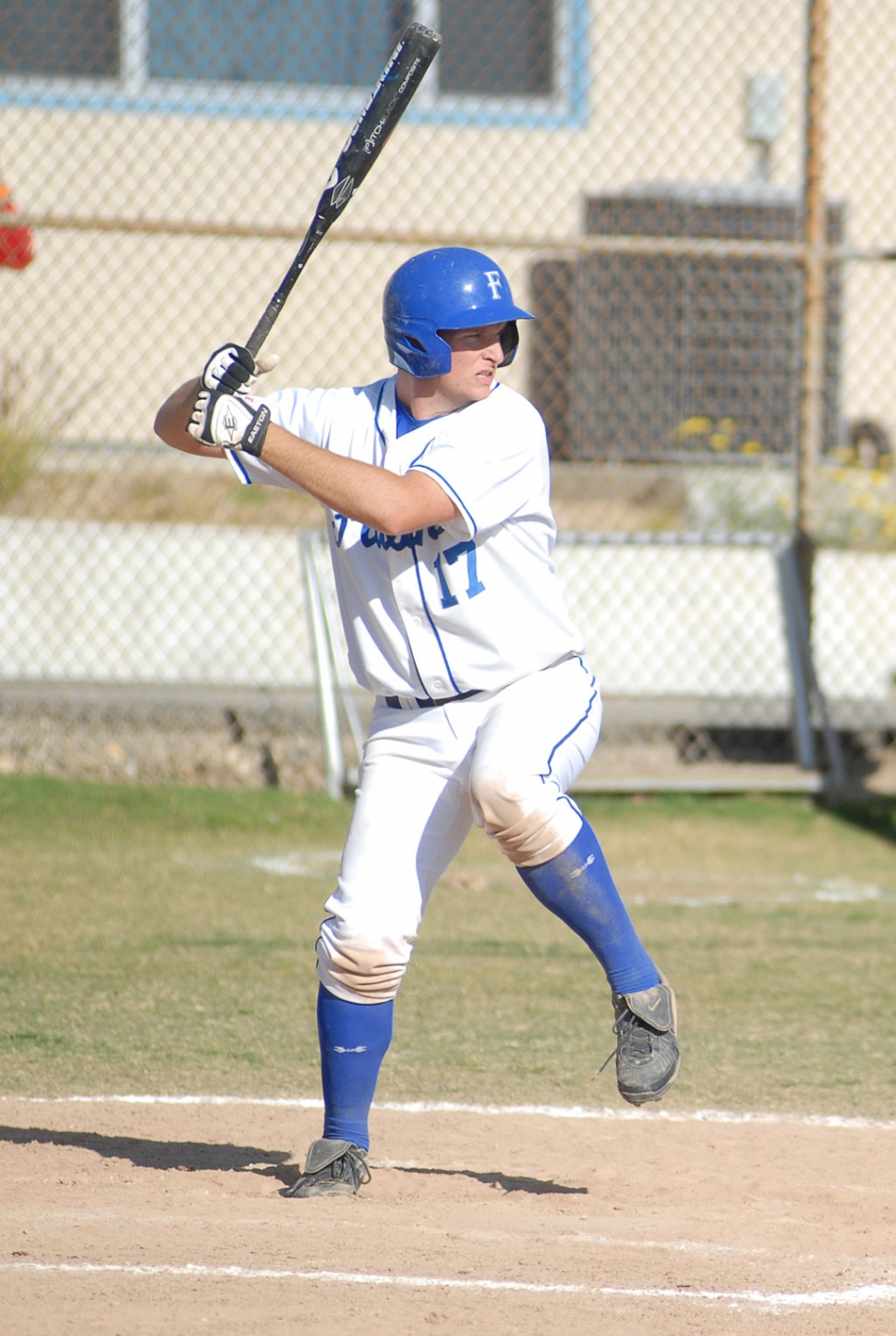 Tanner Carpenter waiting for the pitch in the game against Bishop Diego.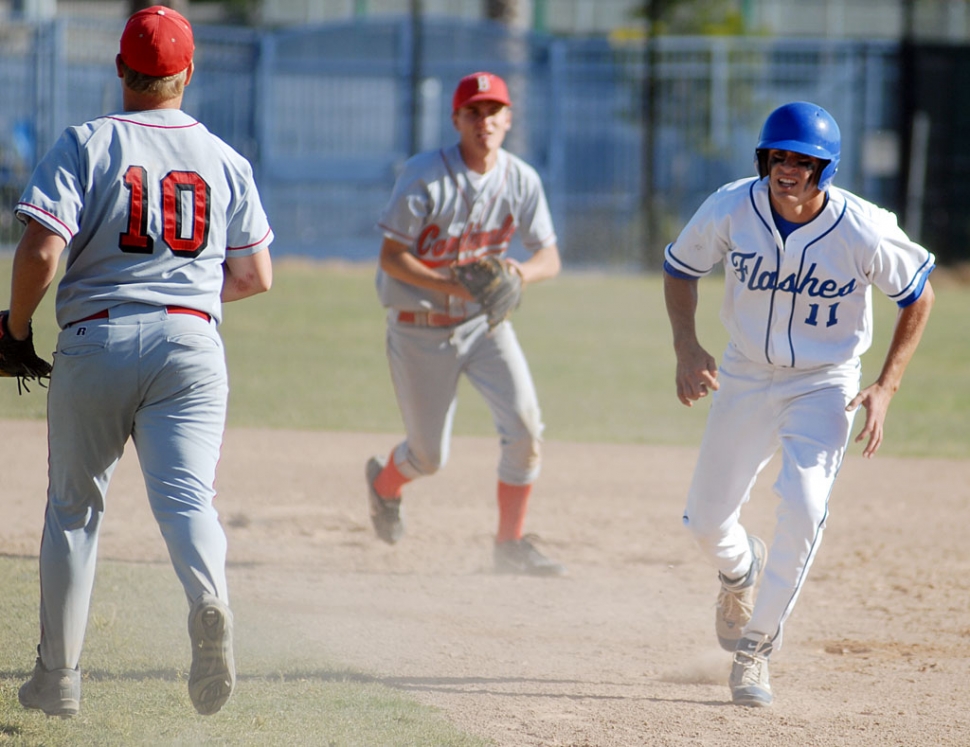 Quinn Keller gets caught in a run down between first and second base. After several throws back and fourth Keller successfully steals second and on the next pitch steals third. Fillmore lost to Bishop Diego 5-2.