By Anonymous — Wednesday, September 24th, 2008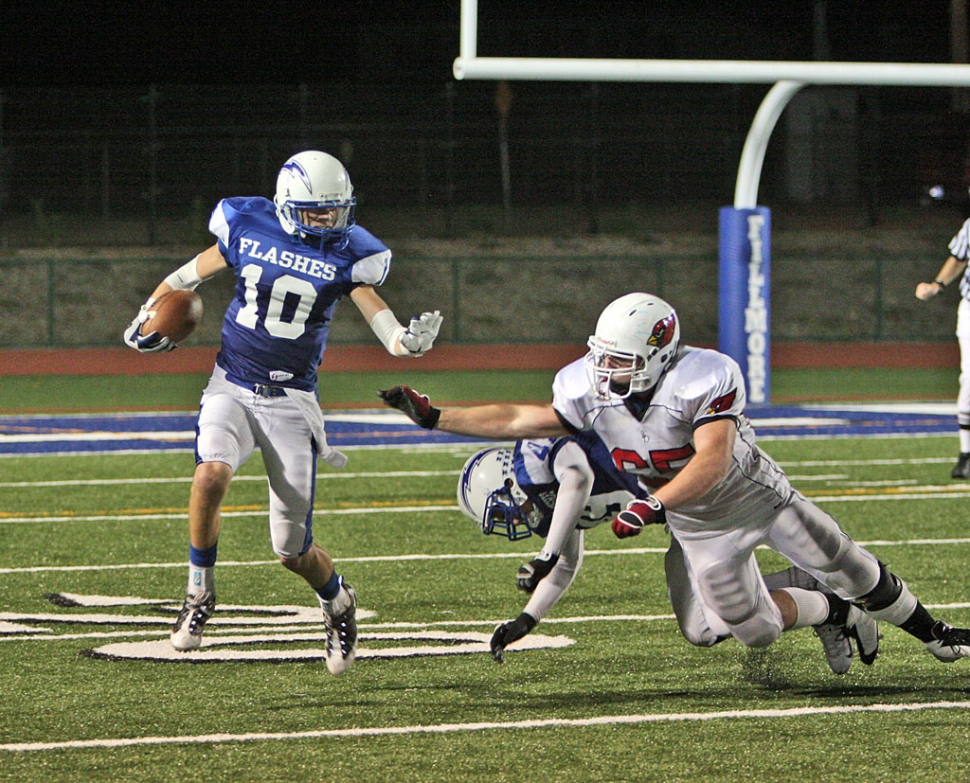 Noah Aguirre #10 runs the ball on a 58 yard interception. Flashes are 3-0 in season they played Bishop Diego last Friday night and beat them 42-3. According to Coach Dollar, The Flashes played strong defense Friday night. Christian Prado had 11 tackles and 2 sacks and a fumble recovery, Froggy Estrada had 50 yard interception return and Noah Aguirre had a 58 yard interception return. Both Nick Paz and Troy Hayes rushed over 100 yards, Nathan Ibarra had 3 rushing touch downs to lead the Flashes past Bishop Diego. "We played great defense and our offensive line did an outstanding job up front" said Coach Dollar. Fillmore plays Kilpatrick this Friday at 7:30 p.m. they are also celebrating homecoming. (All Flashes Football Photos Courtesy Mike Watson)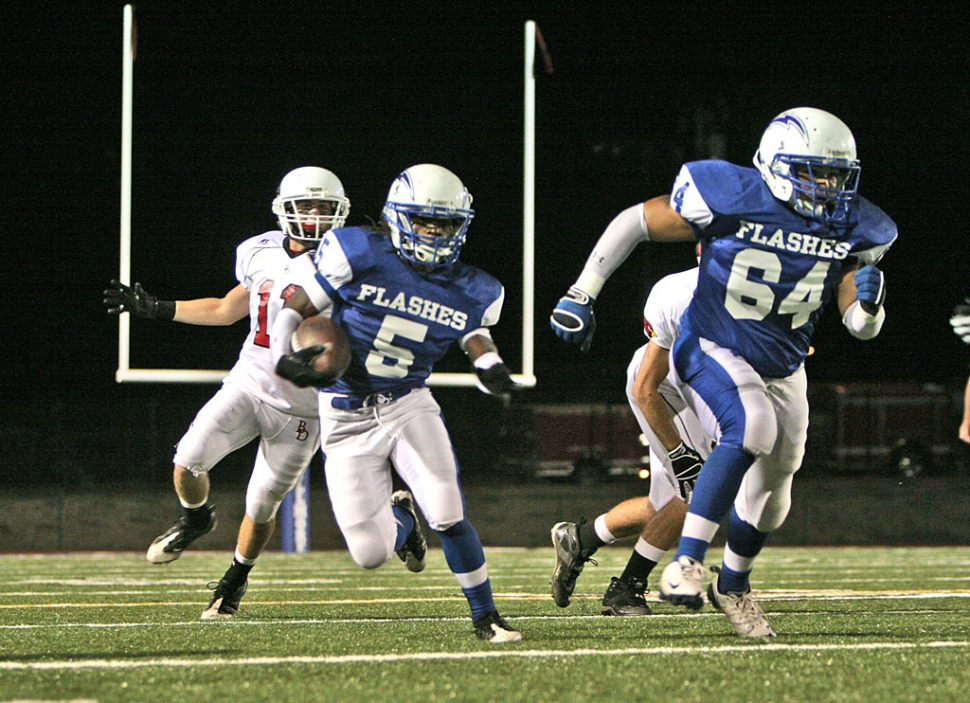 Troy Hayes #5 had over a 100 yards against Bishop Diego. Also pictured is #64 Jose "Froggy" Estrada who also had a 50 yard return.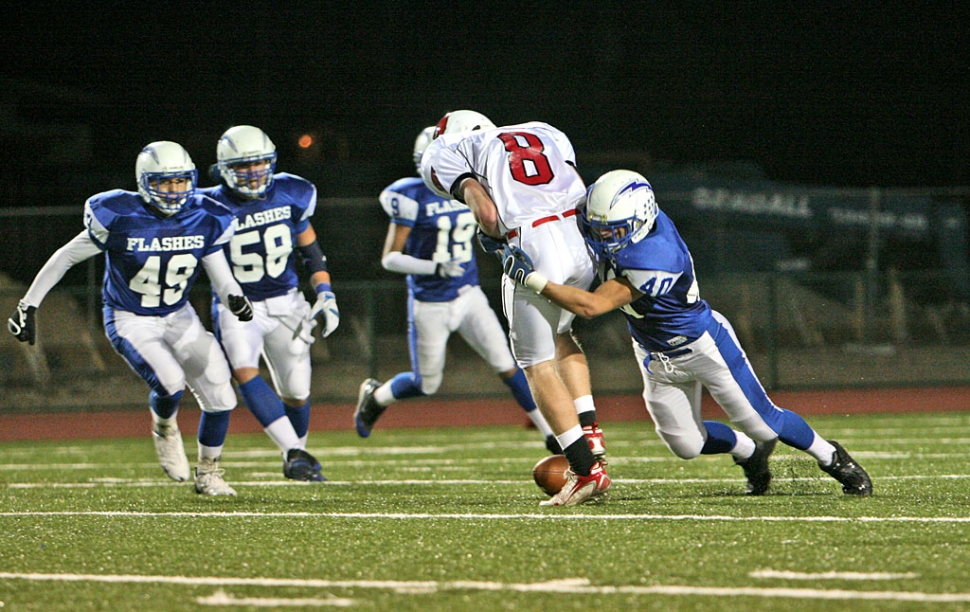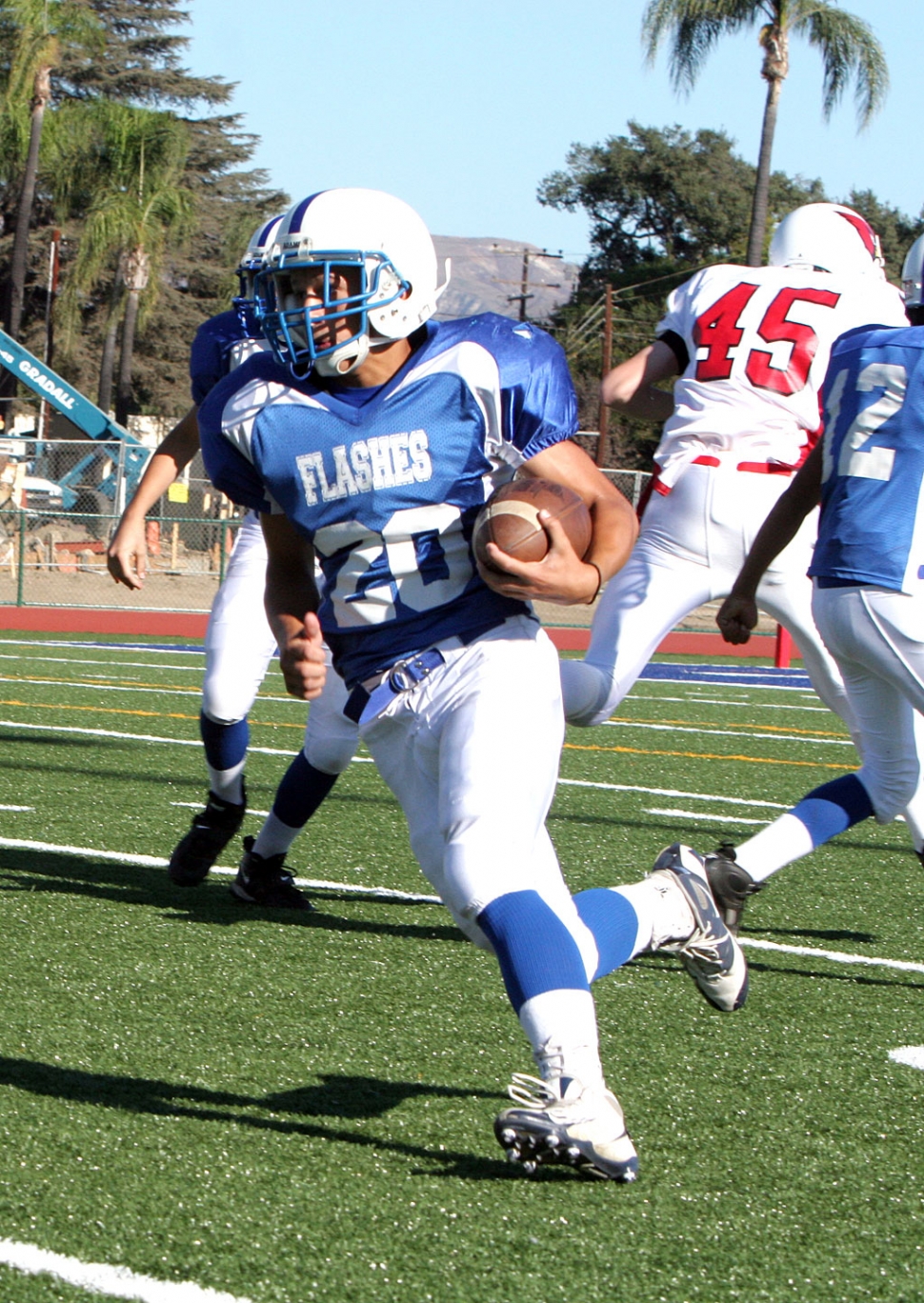 Johnny Golson #20 had 3 touchdowns against Bishop Diego. Junior Varsity are also 3-0 in season, with a win over Bishop Diego 47-0. Quarterback Corey Cole had 2 quarterback sneak touchdowns, Johnny Golson had 3 touchdowns with runs of 25, 40 and 70 yards, Golson also had a kickoff return of 75 yards and a catch for 65 yards. Joel Amaro had 5 P.A.T.'s. Jordan Davis, Angel Barajas, Derek Luna, Sam Orozco all played great on defense.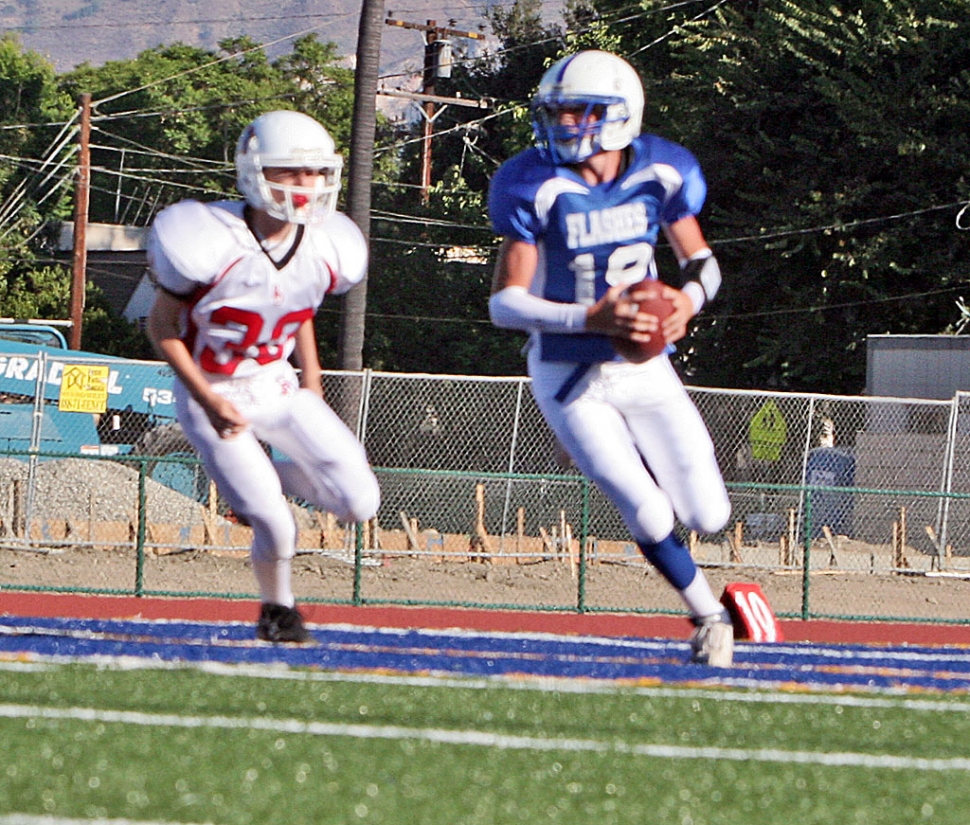 Corey Cole #19 had 2 quarterback sneak touchdowns.