By Gazette Staff Writer — Wednesday, December 2nd, 2009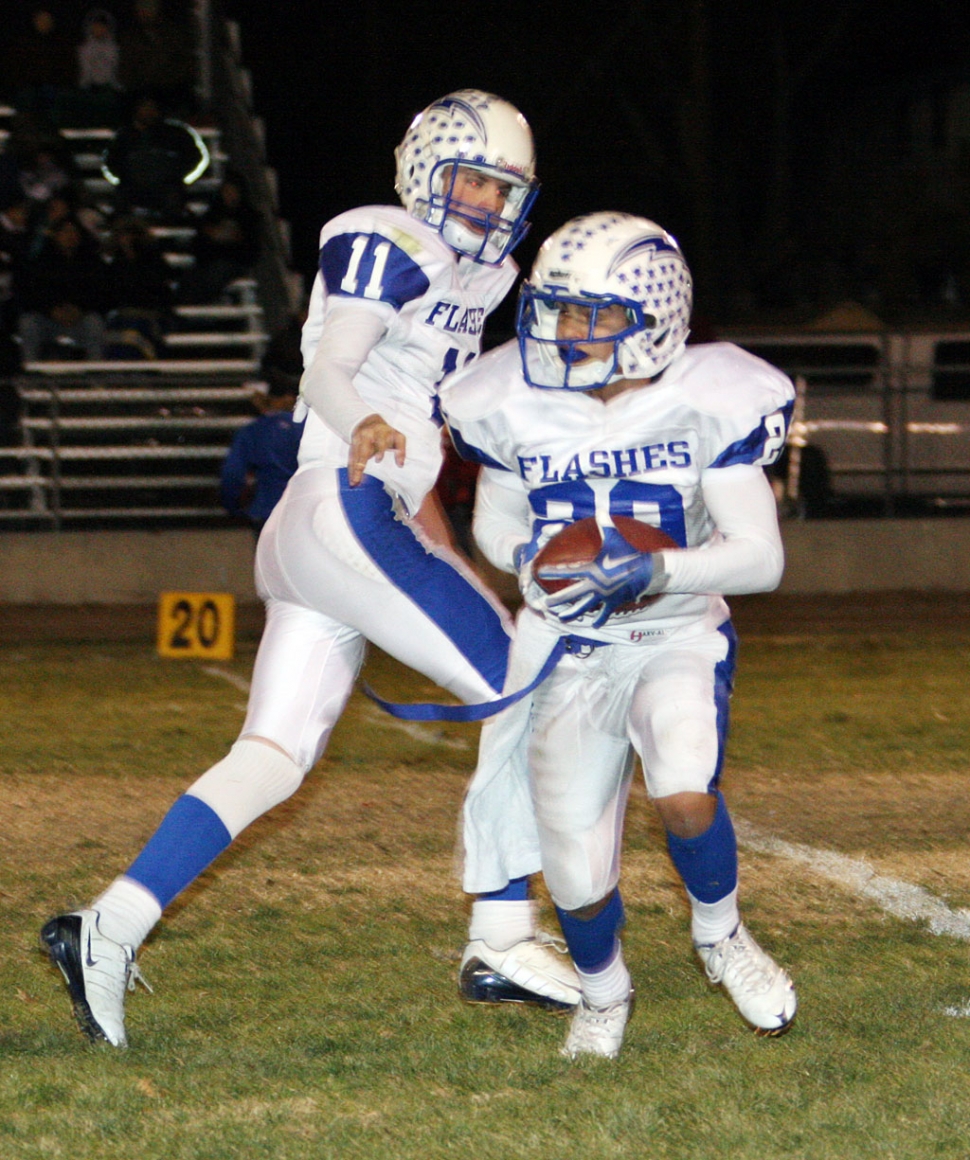 Zach Golson #29 had 14 carries for 49 yards, Corey Cole #11 was 7 of 19 for 93 yards. Chris Delapaz had 5 catches for 57 yards. He also ended the season with 523 total yards receiving a new program record. Fillmore lost in the second round of play-offs to Bishop 0-29. All football photo's courtesy of Crystal Gurrola.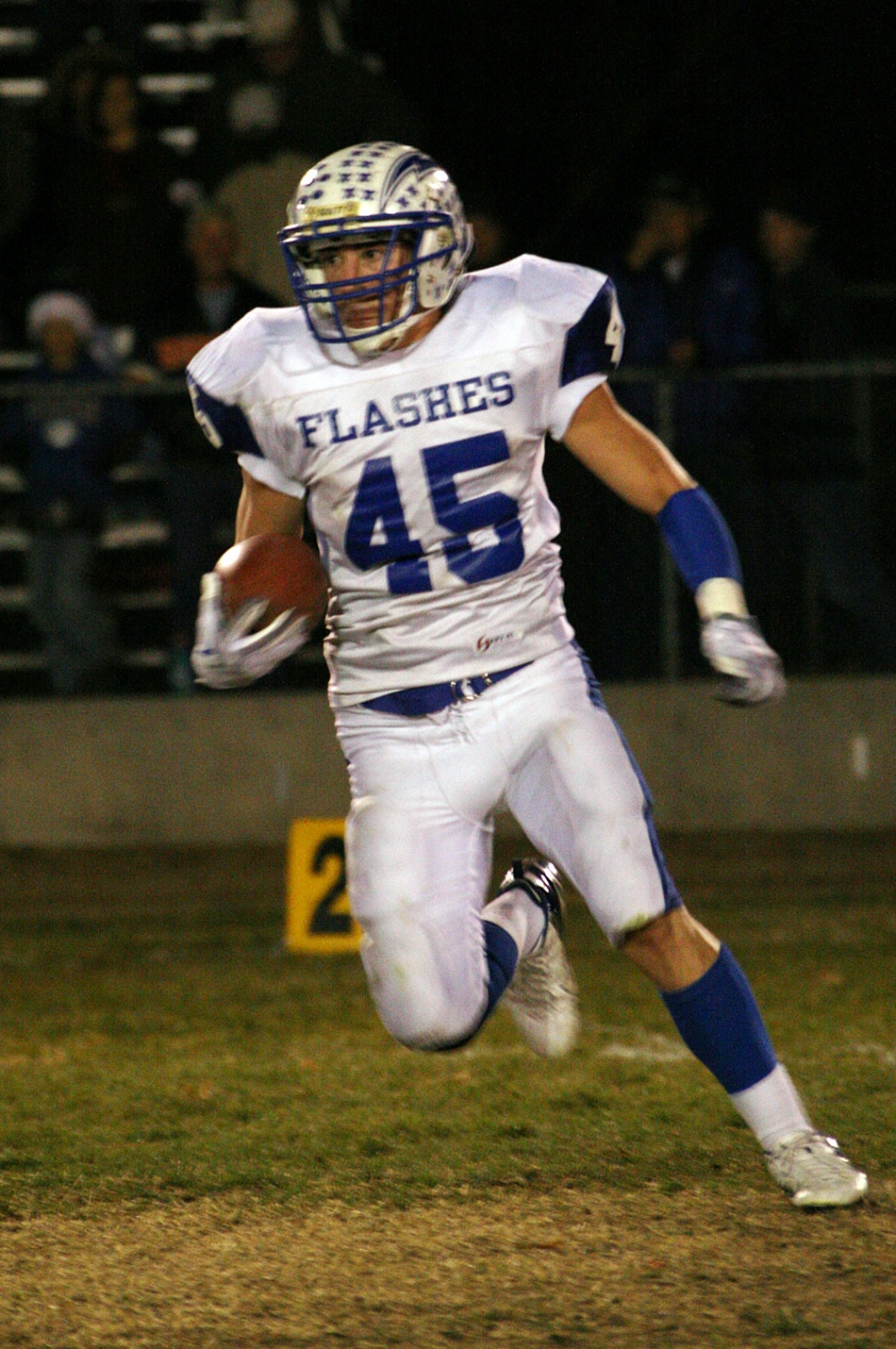 Matt De la Cruz carried the ball for a few yards, De la Cruz also had 12 tackles against Bishop.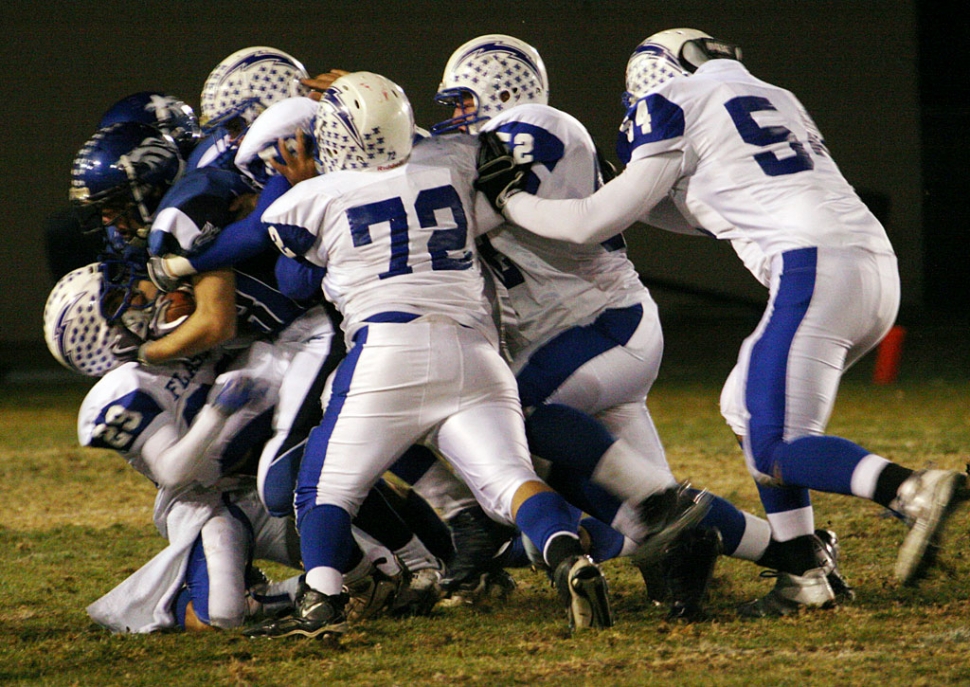 Fillmore's defense did their best to stop Bishop. Dylan Dawson had 9 tackles, Derek Luna had 7 tackles. According to Coach Dollar ," Bishop played us very tough. They are a solid team, but this loss should not take away from the great season the team had this year. The team should be very proud of their accomplishments. It was a great year for Flashes Football!"