Flashes Tennis earn first win of season, defeat Santa Clara 10-8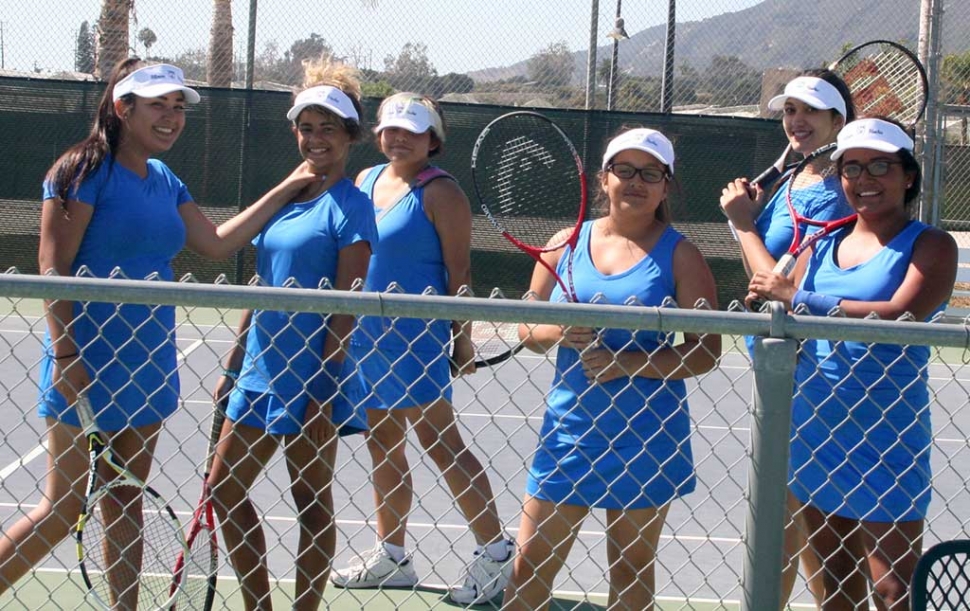 Flashes Girls Tennis take a photo to celebrate their first win of the season against Santa Clara Wednesday September 28th. (l-r) Lizzie Castaneda, Michaela Boniti, Hayley Martinez, Karime Renteria, Ivette Huerta and Mariah Gonzalez.
By Lolita Wyche-Bowman — Thursday, October 6th, 2016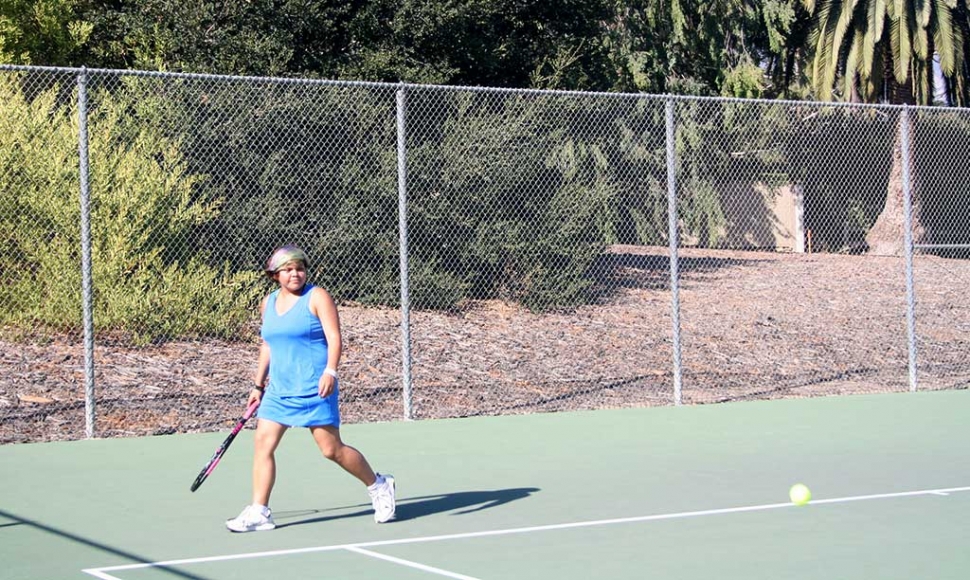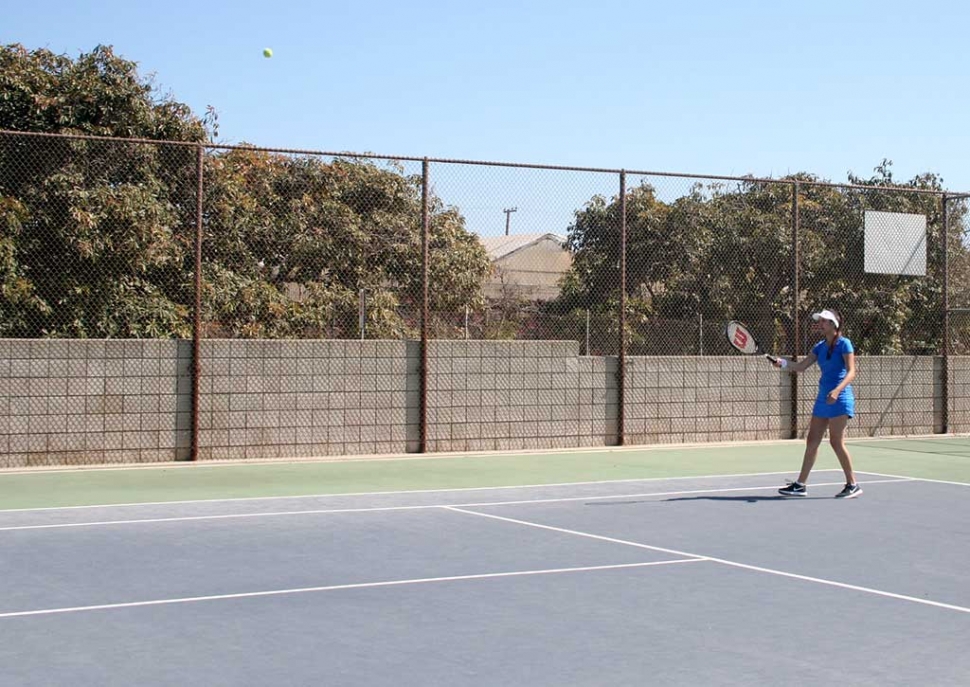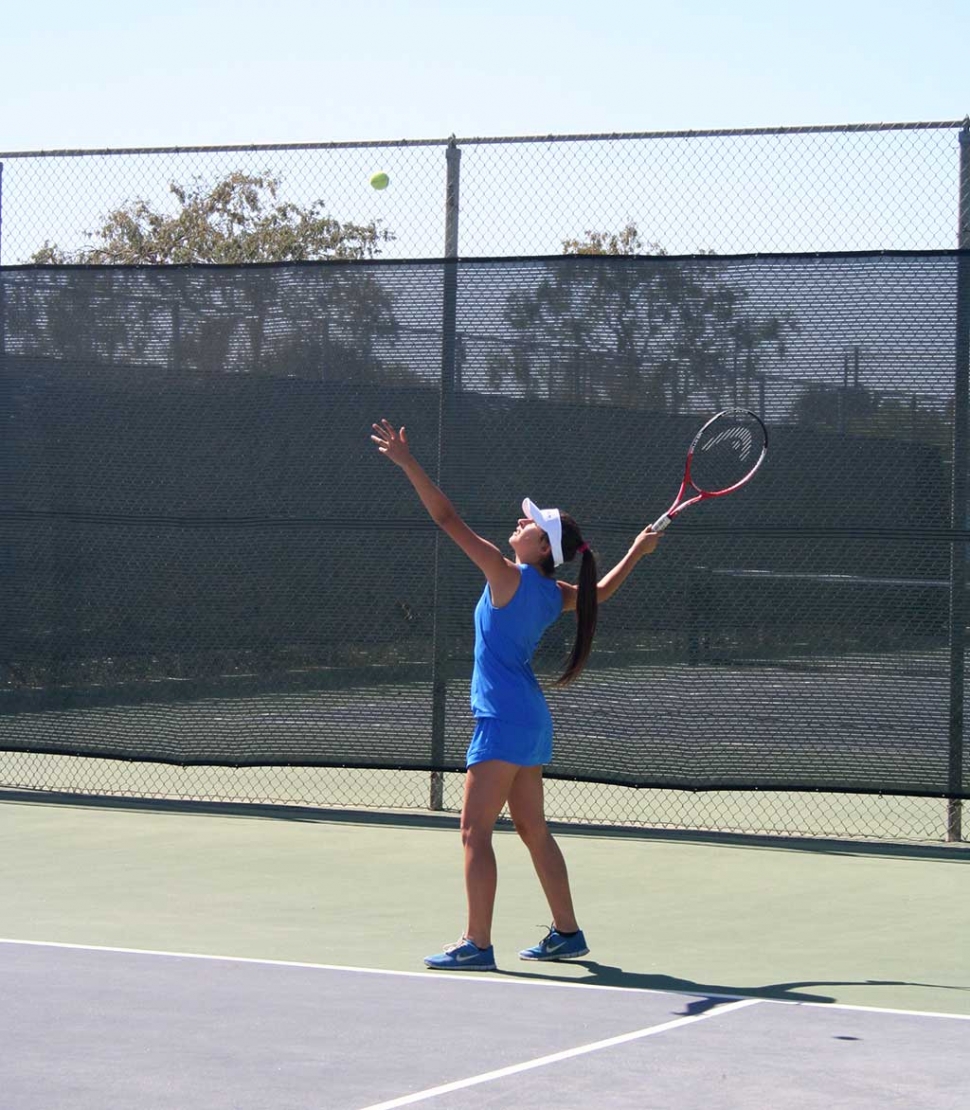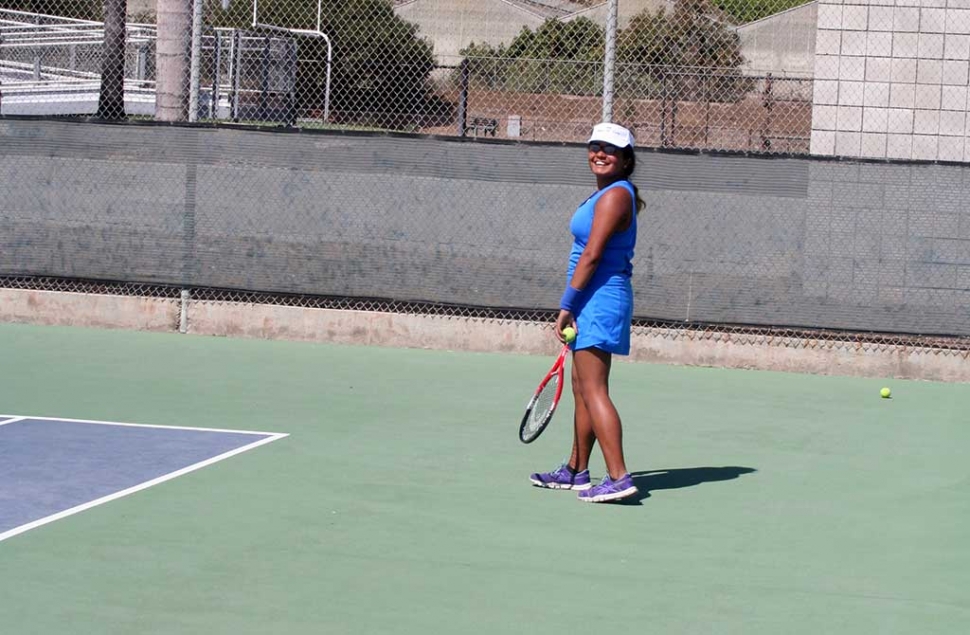 The Fillmore Lady Flashes tennis team is proud to announce our first win against Santa Clara high school in Oxnard. Our singles players Michaela Boniti, Elizabeth Castaneda, and Mariah Gonzalez endured long ralleys in their matches and managed to win 4 out of nine sets played.
A "round robin" was played leaving the final score of Fillmore 10 Santa Clara 8. In a round robin, each player or each doubles team plays one set against each player or team, as opposed to the old way of playing the best of three sets against one opponent. This modern way allows the players to get more experience playing against different opponents. As coach, I am so pleased at the progress the girls are making on the court. The team gets stronger every day. Thank you to Wm. L. Morris for providing transportation for the tennis team. We also welcome the public to stop by the city tennis courts to watch us practice. The Fillmore High School accepts donations to the Fillmore High School tennis club any time. Thank you to Mr. Ito for recognizing the need for a high school team again!