Flashes Softball Season Begins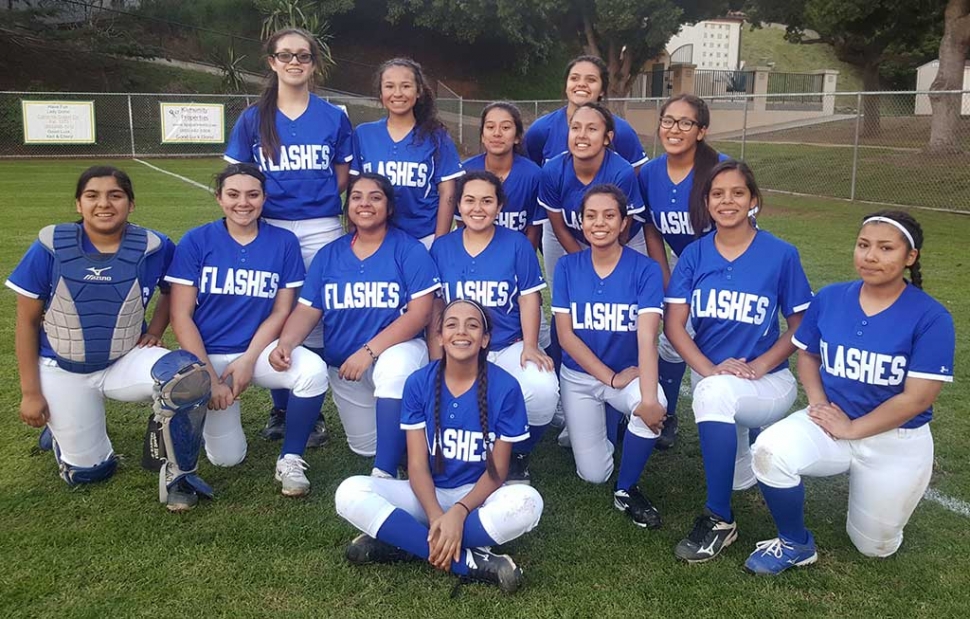 Fillmore Flashes J.V. Softball Team smiles for a photo at their first game of the 2017 season against Santa Barbara High School.
By Gazette Staff Writer — Wednesday, March 1st, 2017
By Coach Kellsie McLain
The FHS JV Softball team traveled to Santa Barbara High School on Monday afternoon to start their 2017 season. The Flashes had some great hits throughout the game and saw outstanding pitching from Freshman Audrey Clay in her Flashes debut. After a hard-fought battle, the Flashes ended the game in a tie with a final score of 10-10. Top stats: Alyssa Luna went 3 for 4 with 1 double, 2 singles, and 3 RBIs.
Destiny Menjuga went 1 for 4 with a single and 2 RBIs. Audrey Clay had 10 strike outs in 6 innings.
The JV team will host their first home match against the Moorpark Musketeers at 3:30PM on Thursday. This weekend both the Varsity and JV Flashes Softball teams will compete in the Lincoln Classic Tournament. Good luck Flashes!