Flashes Softball Advances to CIF Quarter Finals
Pitcher Sydnee Isom during the 1st round of CIF playoffs on Tuesday May 16th against Cabrillo of Lompoc. The Lady Flashes defeated Cabrillo with a final score 7-2 which advanced them to the 2nd round of CIF playoffs.
By Gazette Staff Writer — Wednesday, May 24th, 2017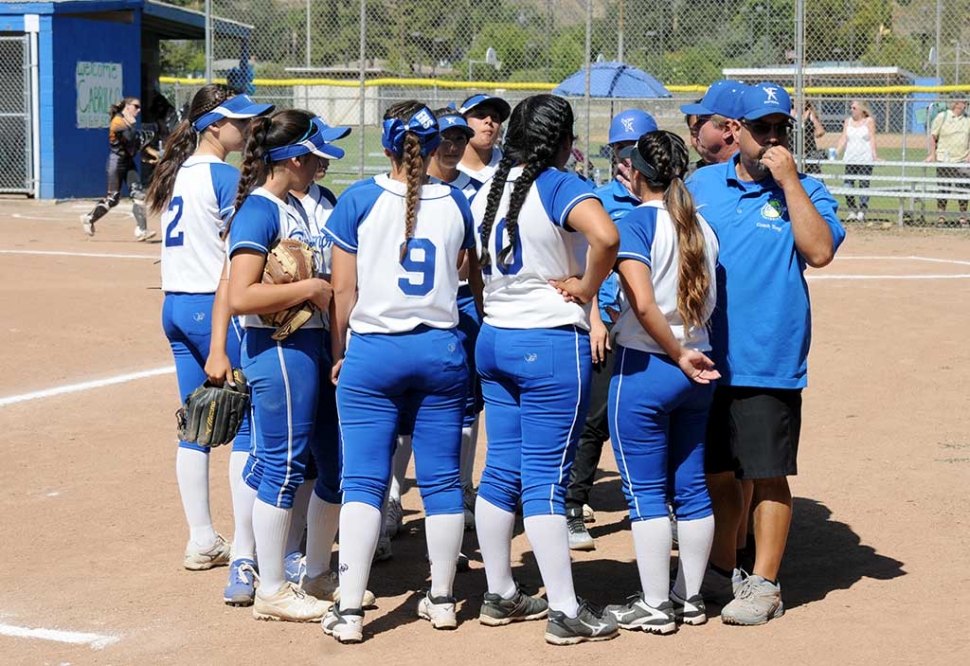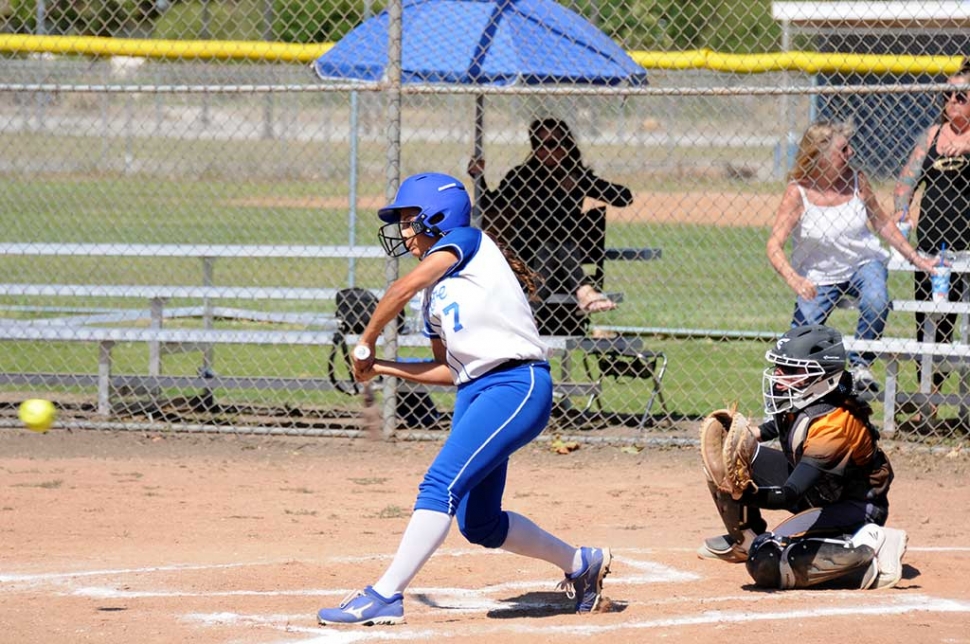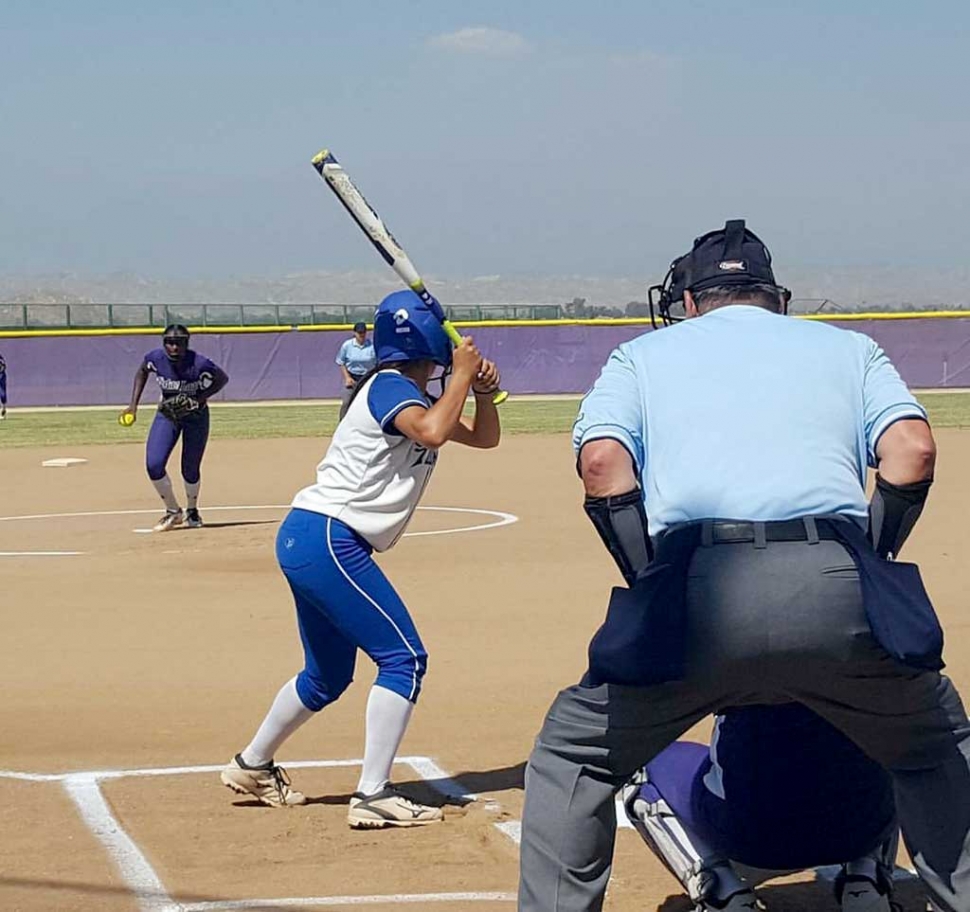 Flashes 3rd Baseman Cali Wyand up to bat during the 2nd Round of CIF playoff game against Vista del Lago High School, the Lady Flashes defeated Vista del Lago 12-0. The Flashes advance to Quarter Finals on Thursday May 25th at Torrance High School. Photo courtesy of Tom Ito.
Submitted By Head Coach Kellsie McLain
On Tuesday the FHS Varsity softball team traveled to Moreno Valley to defeat Vista Del Lago High School in the second round of CIF playoffs. Undaunted by their lengthy bus ride, the Flashes kicked off the game with an incredible offensive drive. In the top of the first inning Fillmore's batters strung together an impressive series of hits, ultimately batting through the line-up and establishing an 8-0 lead. With strong defensive play and a continuance of their stellar hitting, the Flashes were able to hold on to the momentum and finish the game in only five innings. The contest ended with a final score of 12-0 in favor of Fillmore. Highlights of the game were as follows: Kasey Crawford went 2 for 4 with a single, a triple, and 3 RBIs; Cali Wyand went 2 for 4 with a single, a double, and 4 RBIs; Pitcher Sydnee Isom went 2 for 4 with a single, a double, and 4 RBI's; Leah Meza went 1 for 4 with a homerun and 3 RBIs; Maiah Lopez went 2 for 4 with two singles. In addition to her great hitting, Pitcher Sydnee Isom also threw a shutout, allowing only two hits and no runs. The Flashes will face West Torrance High School in the quarter final this Thursday in Torrance, CA. Game time: 3:15 PM. Way to go Fillmore!!!
2nd Round Girls Softball CIF playoffs. Destination Vista del Lago HS.