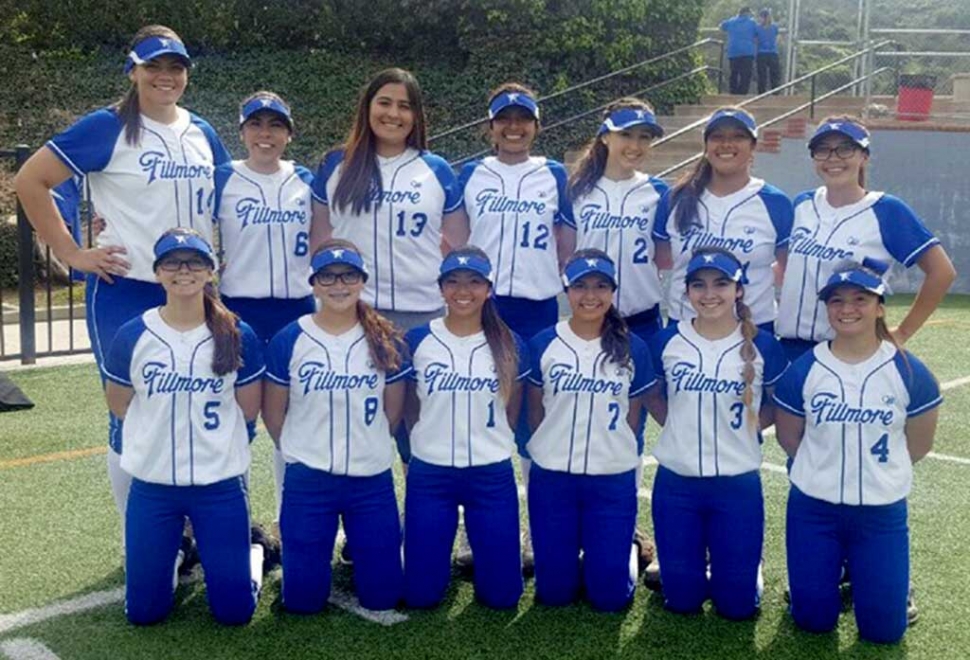 2017 Fillmore Flashes 2017 Varsity Softball Team
By Gazette Staff Writer — Wednesday, March 8th, 2017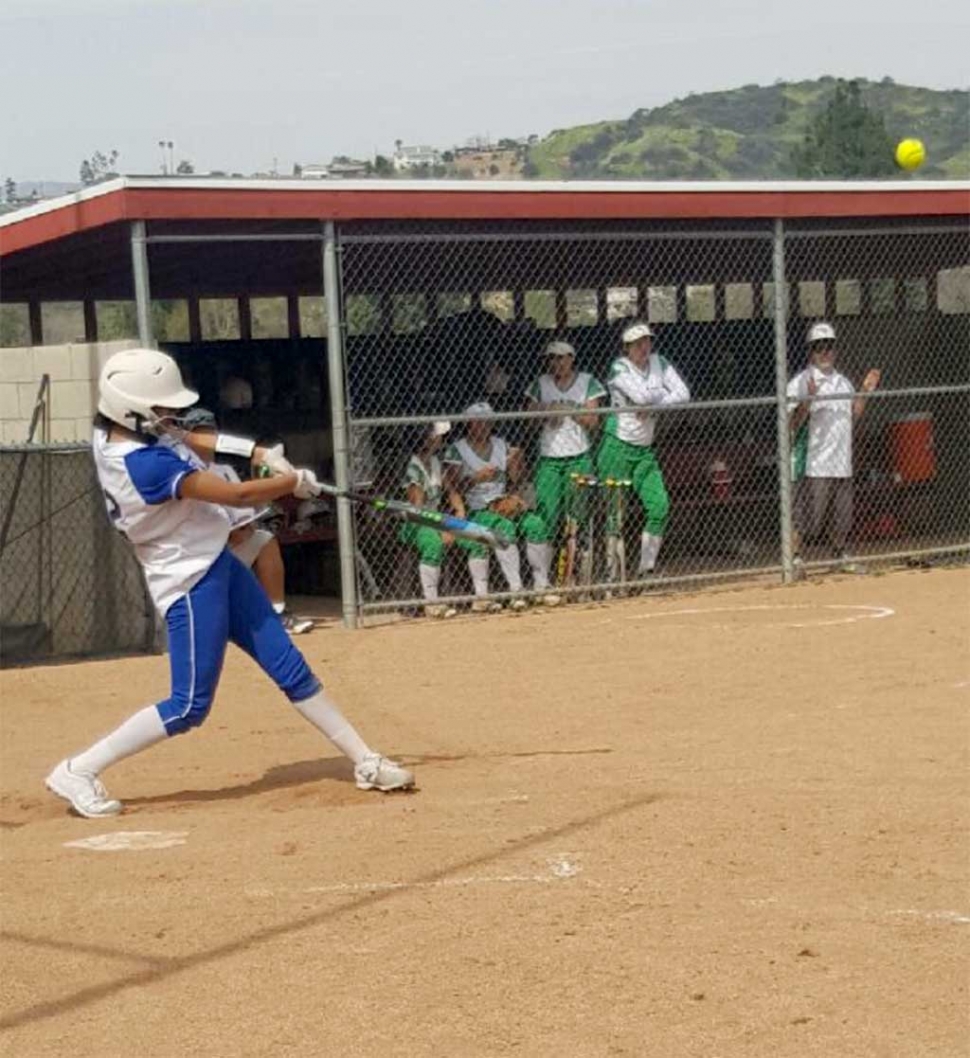 Freshman Jazmine Zavala knocking her first high school homerun out of the park.
Submitted By Coach Kellsie Mclain and Sam Wokal
This past Saturday the Flashes Varsity Softball team kicked off their 2017 season with a 5-1 victory over Eagle Rock High School. The Flashes looked strong at the plate, showing off their explosive offensive capabilities. Though tournament rules kept their final at-bats from entering the official scorebook, the Flashes finished the allotted amount of game time with a total of 13 hits. Kayla Carrillo went two for three, with two doubles and two RBIs. Freshman Jazmine Zavala also had a successful offensive showing, going two for three and hitting her first high school homerun. On the defensive side of the ball Varsity pitcher Sydnee Isom had six strike outs, giving up no earned runs throughout the entirety of the game.
Fillmore Flashes J.V Softball won both their games this weekend, final scores being 10-0 vs. Venice High School and 6-1 vs. Sylmar High School. Audrey Clay had a great two games on the mound with a total of 12 strikeouts. The girls had some great at bats including a home run by Alyssa Luna #16, triples from Audrey Clay #6, April Lizarraga #9, Alyssa Luna #16, Destiny Menjuga #10, and a double from Aiesa Rodriquez #1, along with some singles!
Great job Ladies!!