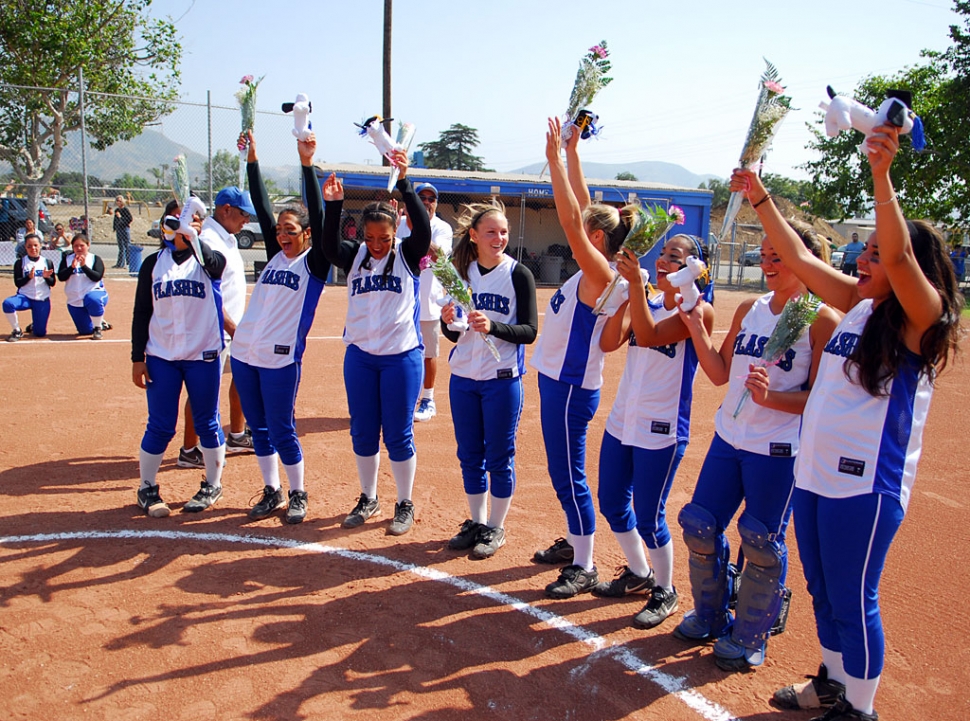 F.H.S. 2008 senior softball players were thanked and honored with flowers by their coaches Eddie Ortiz and John Ortiz also Ashley Gongora and Brenda Hampton-Ortiz, who helped out during the season, at the beginning of their final game of the season. Senior girls are (l-r) Noelle Hernandez, Tenea Golson, Brianna Rojo, Ashley Grande, Tiffany Gonzales, Alle Davis, Shannon Carpenter and Jessica Gonzalez.
By Anonymous — Wednesday, May 14th, 2008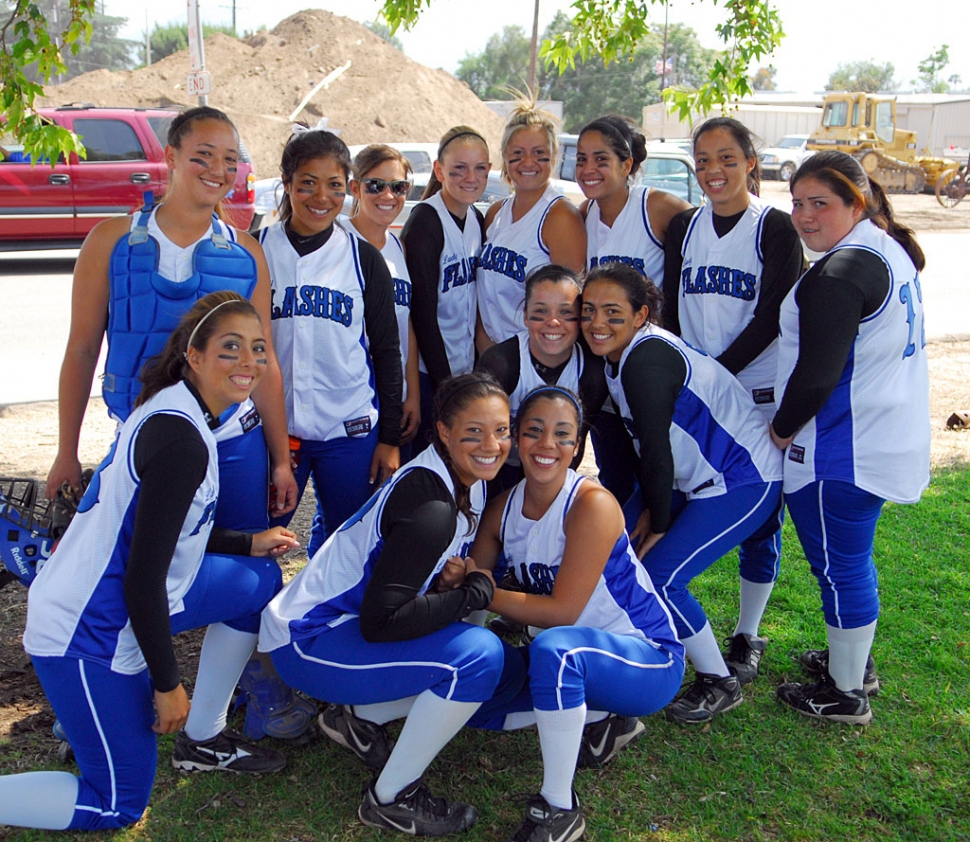 Congratulations to Fillmore Lady Flashes, they are going to CIF. The girls took second in The Frontier League. The girls play their first game this Friday away against Temple City. Pictured above standing: Shannon Carpenter, Noelle Hernandez, Kellsie McLain, Ashley Grande, Tiffany Gonzales, Jessica Gonzalez, Amanda Alamillo, Breanna Martinez. Kneeling: Nadia Lomeli, Brianna Rojo, Heidi Hinklin, Tenea Golson and Alle Davis. Good luck girls!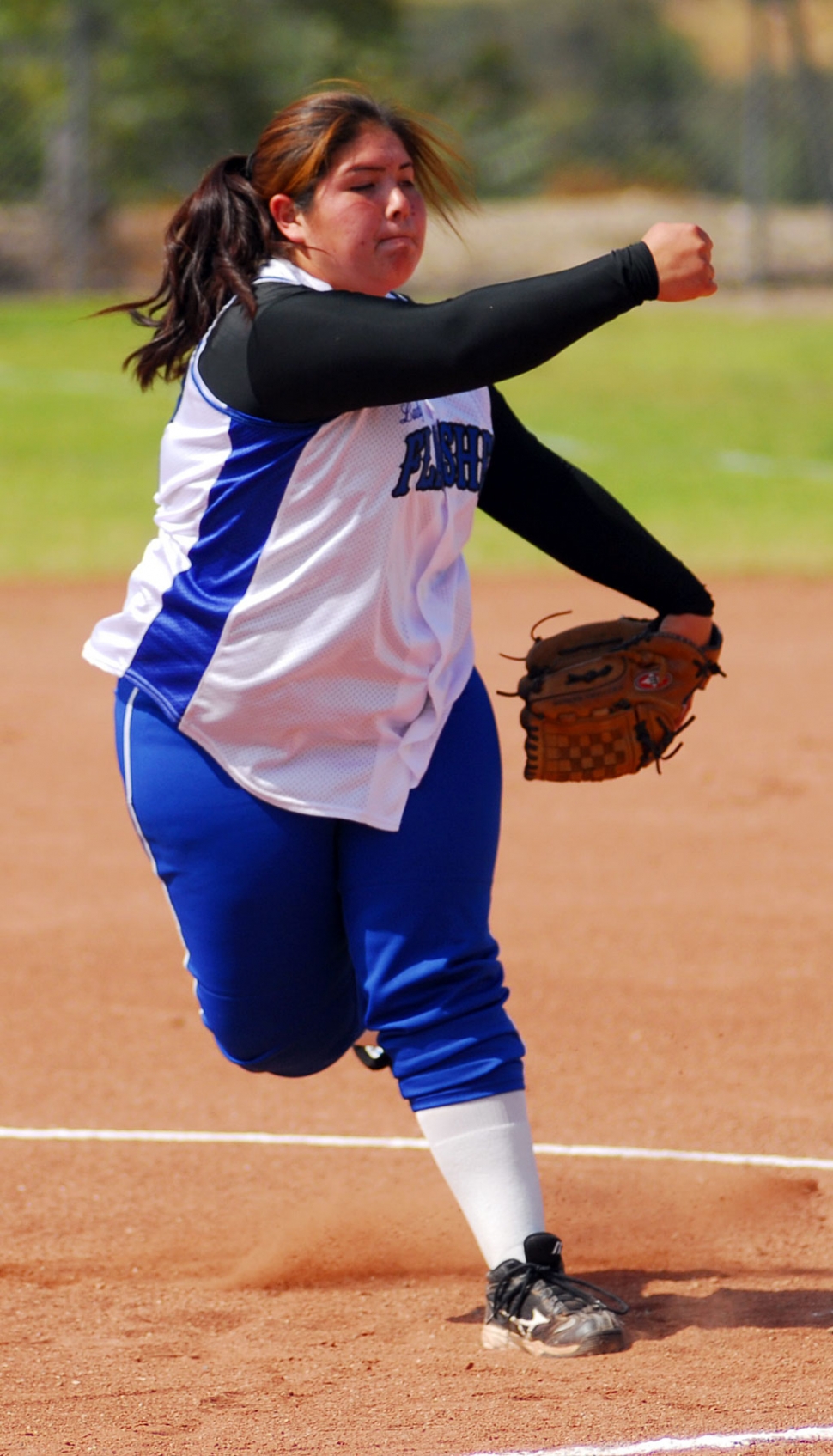 Breanna Martinez pitched a great game against Carpinteria last Thursday in Fillmore's last game in league.