Flashes Run Nation's Top Invitational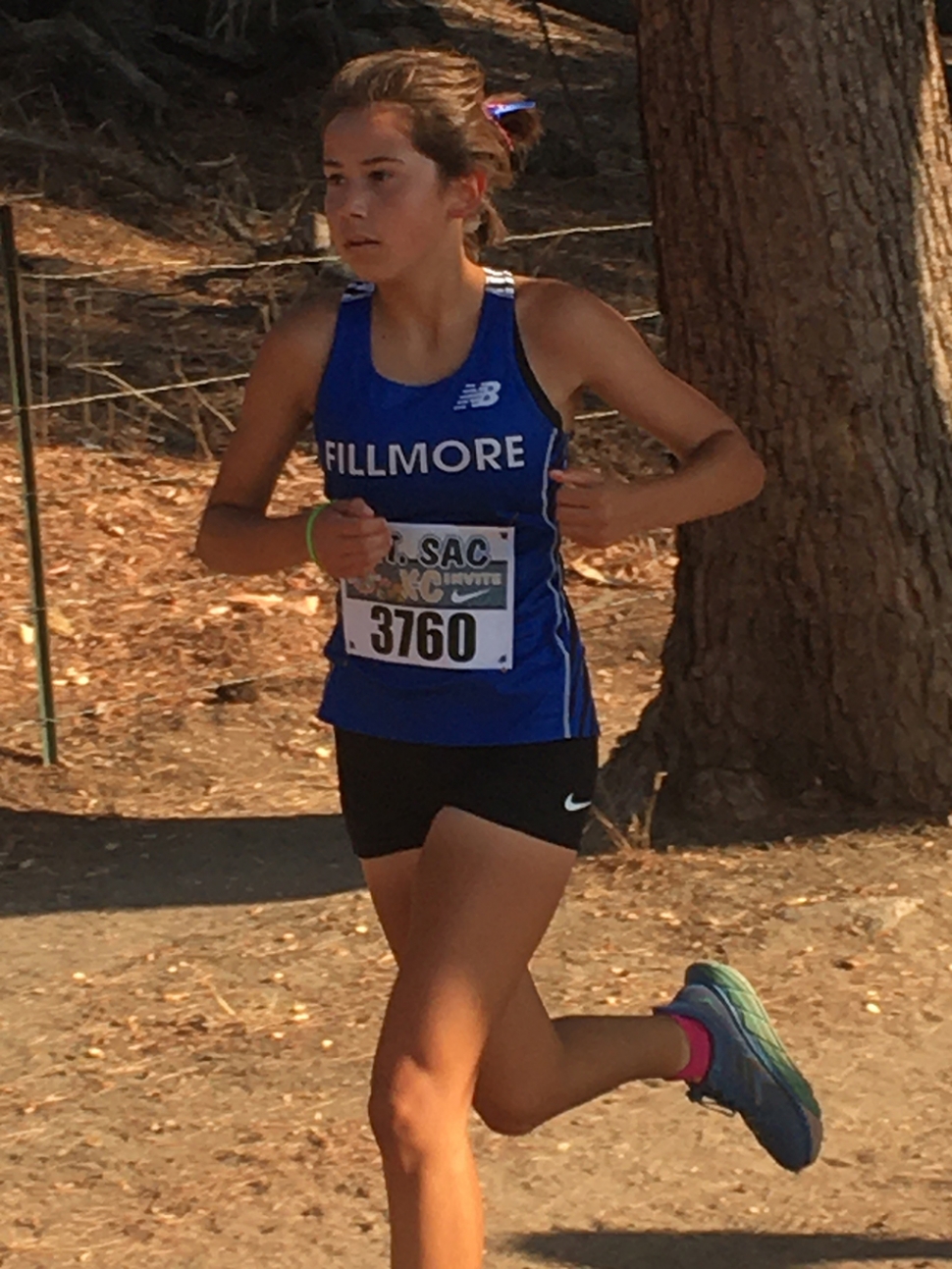 Alexandra Martinez placed 14th with a time of 24:22 in the Girls Sophomore D3, D4 and D5 Green Race and was a medalist. Photos courtesy Coach Kim Tafoya.
By Epi Torres — Wednesday, October 27th, 2021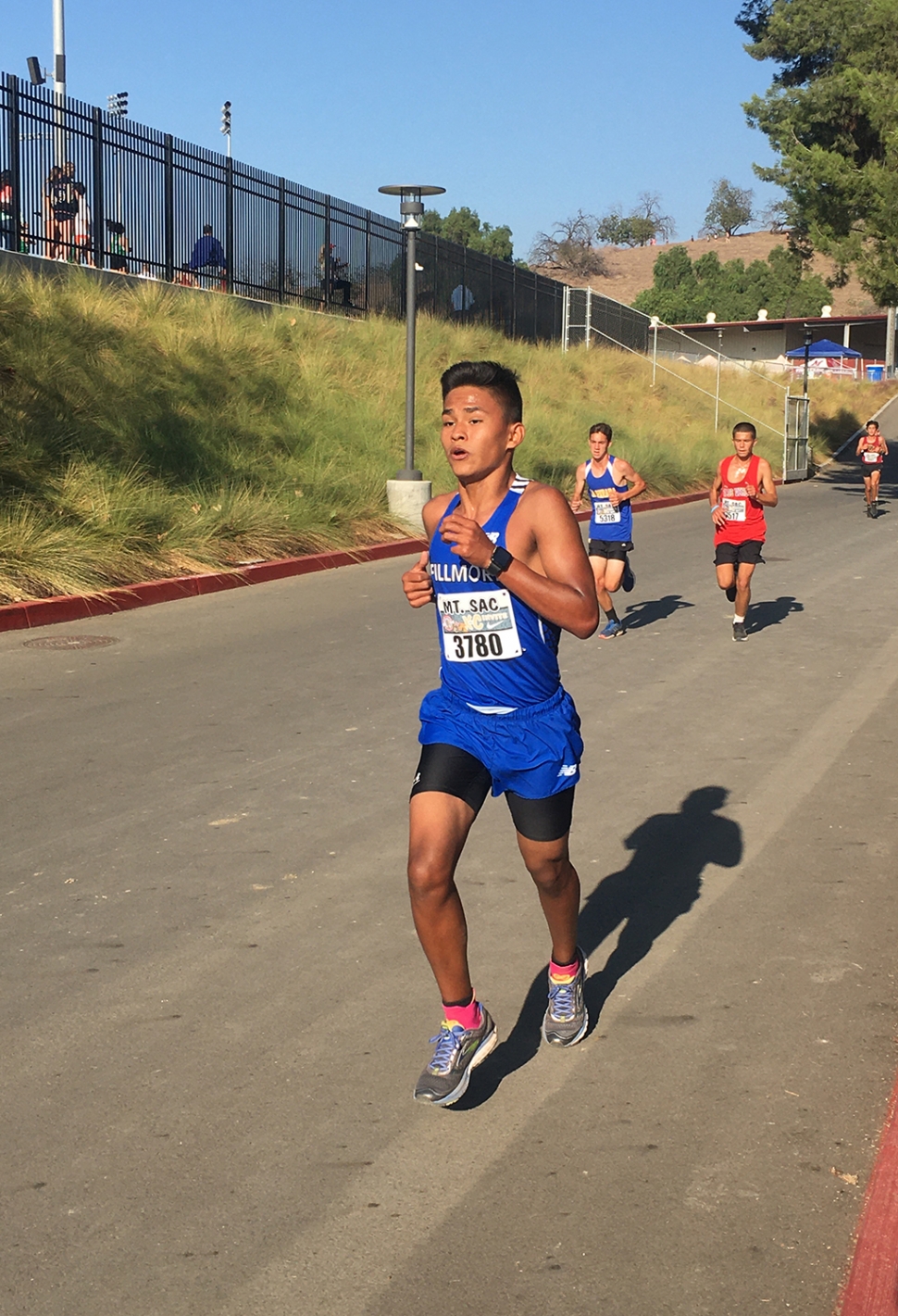 Eduardo Vigil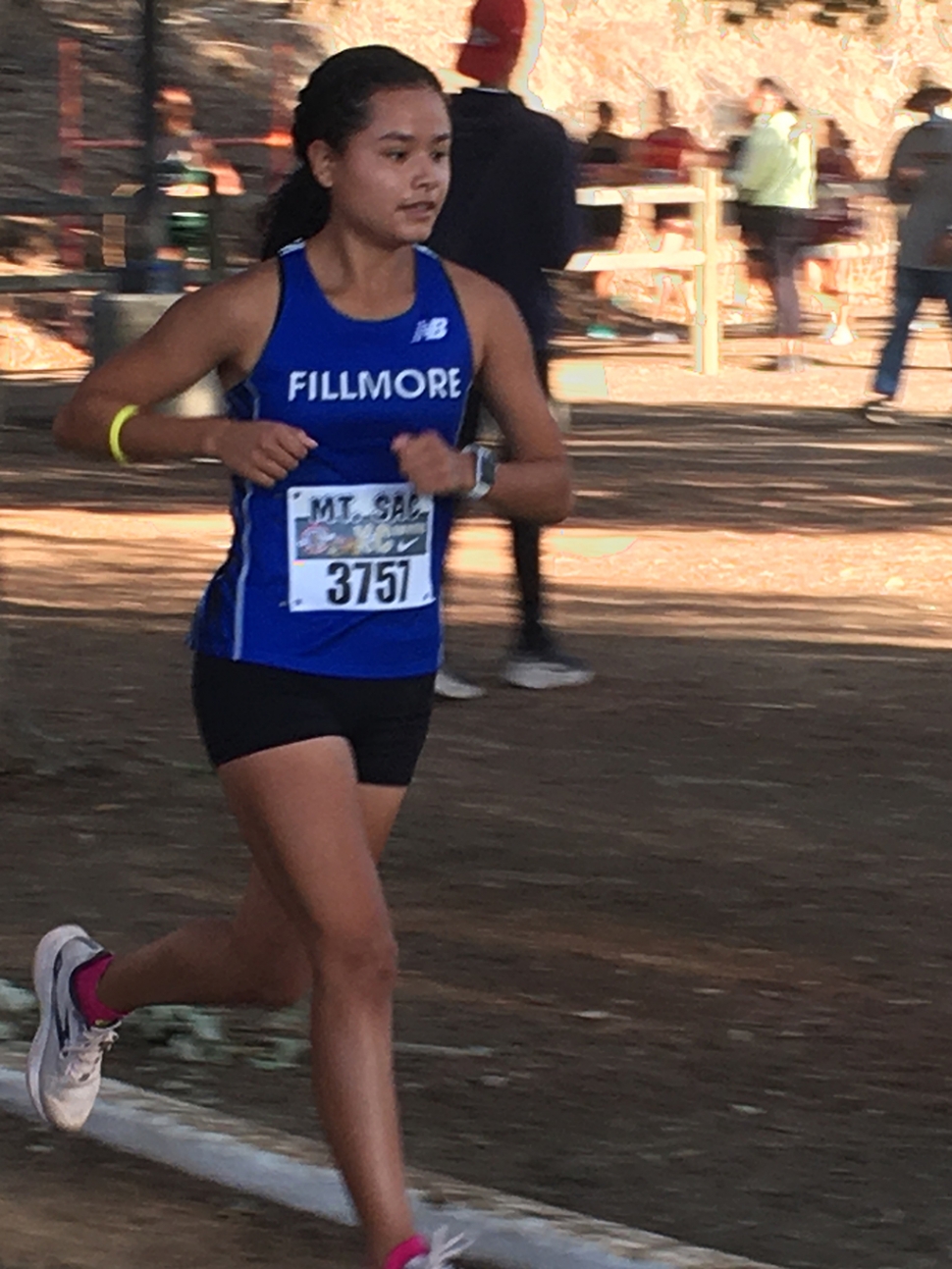 Monique Hurtado
Luke Hernandez
Nataly Vigil
On Friday, Fillmore Cross Country teams competed over the fabled Mt. San Antonio College Course. This was the first time since the course was shut down for renovation in 2019, that high school teams have competed on this course. The course is 2.97 miles long with 3 major climbs and very fast competition. It is also an opportunity to run on the CIF Prelims and Finals course prior to the post season qualifier for the State Meet.
The first race for the Flashes was the Boys Junior Varsity D3, D4 and D5 Red Race. Luis Castaneda led the boy, finishing 24th place in 20:35. He was followed by Luke Hernandez 55th in 23:54.
The second race for the Flashes was the Girls Freshman D3, D4 and D5 Yellow Race. Three Fillmore athletes were led by Diana Santa Rosa who place 25th in 24:22 in a field of 70. She was followed by Luz Castaneda Navarro 65th in 28:46, and Alexa Martinez 67th in 28:58.
The Boys Freshman D3, D4 and D5 Blue Race followed with a field of 152 competitors. Leading the Flashes was freshman Eduardo Vigil. Eduardo ran among the top 15 runners and held that position for most of the race, working up to 9th place and finishing in 19:05. This was a personal best and Eduardo who was a medal winner. Eduardo was the lone Fillmore athlete in this race, and Fillmore's top individual boy finisher.
In the Girls Sophomore D3, D4 and D5 Green Race, Alexandra Martinez captured 14th place in 24:22. She was Fillmore's lone representative, and was a medal recipient.
The Girls Varsity D3, D4 and D5 Yellow Race followed. Alianna Tapia led this team, and was the top Fillmore girl finisher on the day. Alianna captured 4th place and toured the course in 200:00.1. She was followed by freshman Niza Laureano, who ran an excellent race to finish in 6th place in 20:27. First year runner, Athena Sanchez also ran well, finishing in 23rd place in 21:57. All three girls were medal winners. Nataly Vigil finished in 31st place in 22:19; she was followed by Monique Hurtado 47th in 23:19.
The Final race of the evening was the Boys D3, D4 and D5 Individual Sweepstakes Race. Top runner and fastest time on the day for the Flashes was Michael Camilo Torres. Camilo finished in 11th place posting a time of 15:34. He was the lone Fillmore medal winner in this race. He was followed by Josh Estrada 74th in 17:43, Kobe Lizarraga 80th in 17:53, Angel Laureano 94th in 18:12, Diego Ramirez 100th in 18:51, and Angel Garcia 102nd in 19:20. In the team competition, Fillmore finished in 15th.
The Flashes will compete October 29th at the Ventura County Cross Country Championships. This meet is held at Lake Casitas in Ojai. The meet is set to begin at 8:30 a.m.