Flashes Girls Soccer vs. Santa Paula
By Gazette Staff Writer — Wednesday, January 13th, 2010
Gloria Elias #5 kicks the ball down the field to keep it away from Santa Paula. Fillmore played Santa Paula last Friday night, but lost 0-7.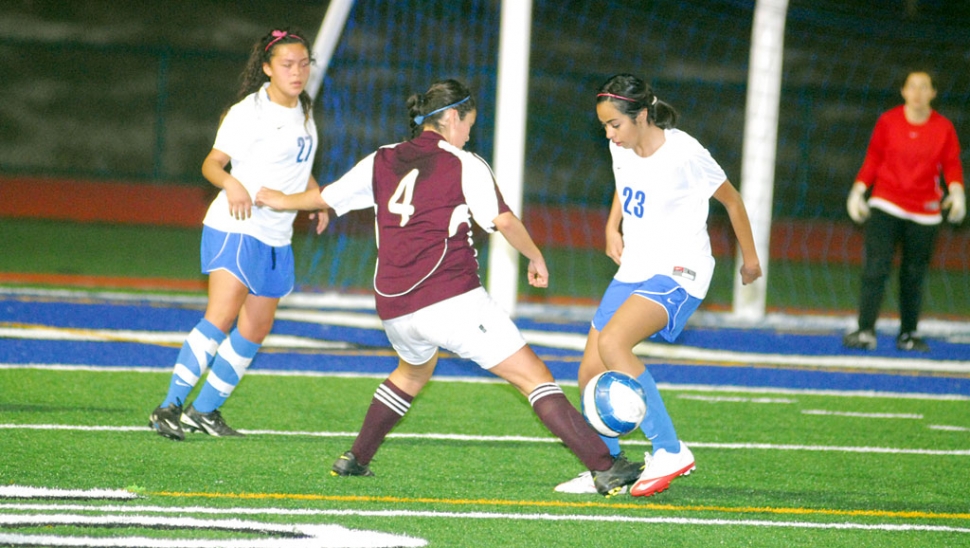 Alexis Beccera #23 and Jasmine Medina work together to keep the ball away from the goal.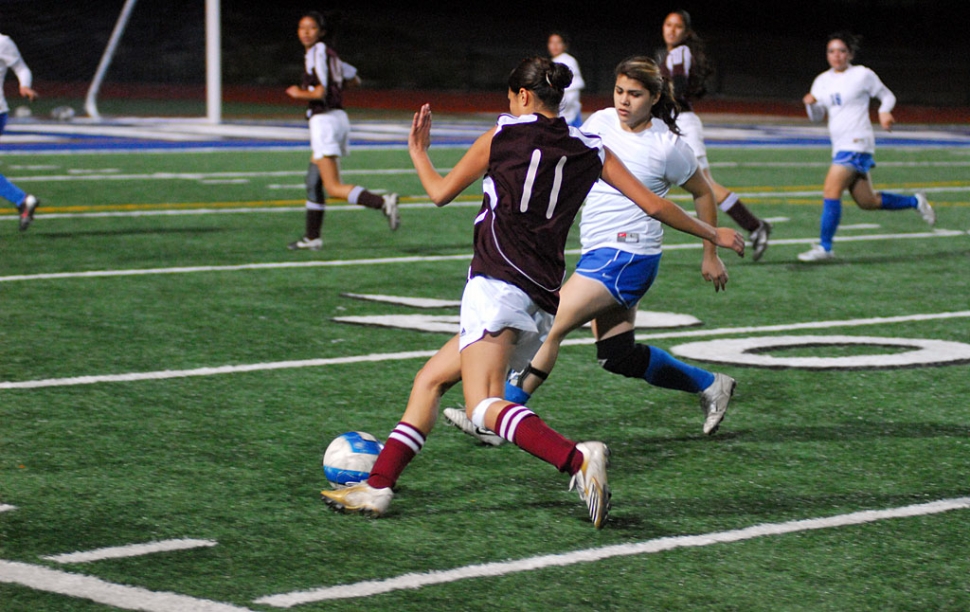 Yesenia Gonzalez did a great job putting pressure on #11 from Santa Paula.