Flashes Girls Soccer Place 2nd in League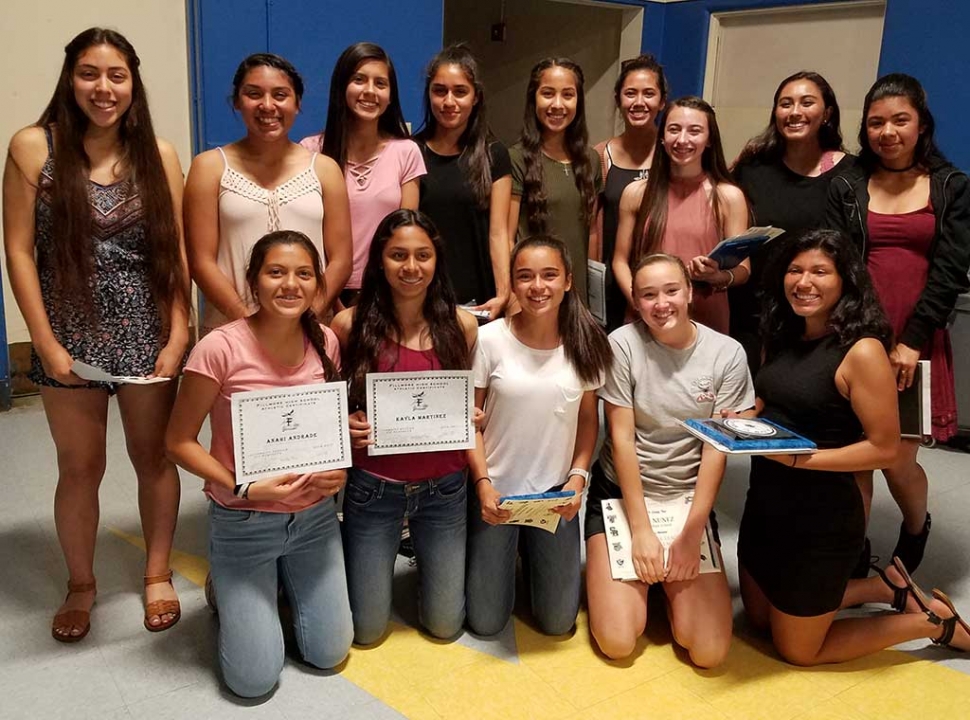 Fillmore High School Girls Soccer Team smile for a photo during their end of the year banquet, where they celebrated placing in their league this season.
By Gazette Staff Writer — Wednesday, March 22nd, 2017
Submitted By Coach Omero Martinez
Girls Soccer held their end of the year banquet on 3-16-17. This year's varsity team finished the season in second place with a 11-3 mark in league. Made CIF for only the 5th time in 30 years and advanced to the second round. Ana Covarrubias was the teams MVP. She led the team with 33 goals, was the # 1 scorer for all freshman in Southern California Division 7. She was selected 1st team for Frontier and 1st team all-Southern Section. Yareli Vasquez (Coaches Award) was selected the Frontier Offensive Player of the Year with 12 goals 10 assist. Salma Gomez ( Captain Award) & Andrea Marruffo ( Offensive Player of the Year) made 1st team. Second team were Alexis Mejia, Valerie Hernandez ( Rookie of the Year) Ryan Nunez & Yaneli Cobian. Honorable Mention Reylene Martinez & Grace Topete. Congratulations!!! and thank you for your hard work and the amazing season!!!!!!