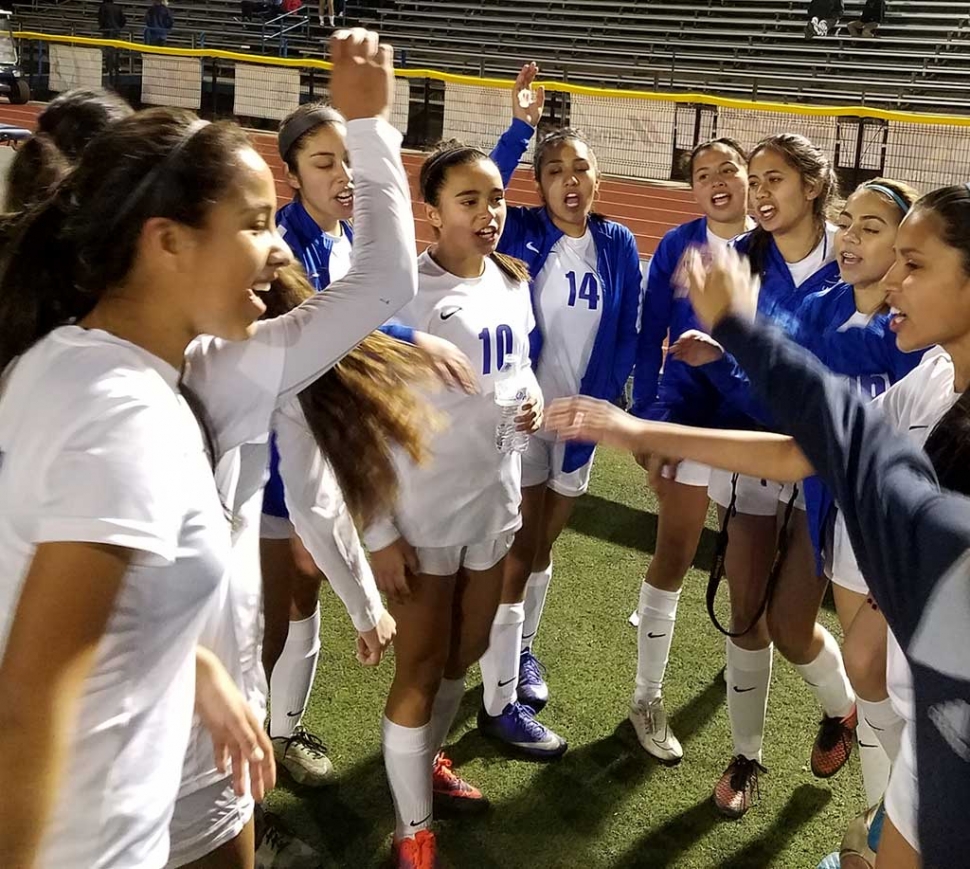 Lady Flashes celebrate after their victory.
By Gazette Staff Writer — Wednesday, January 18th, 2017
Written by Coach Omero
Fillmore traveled to Bishop Diego on 1-13-27, and lost 2-1. Fillmore had 24 shots on goal but only one found the back of the net by Valerie Hernandez of an assist by Andrea Marufo.
Fillmore hosted Thatcher on 1-17-17and won 2-0. Ana Cuvarrubias had a goal & Yareli Vasquez had a goal and assist. Salma Gomez had four saves.
JV hosted Thatcher on 1-17-17 and won 7-0. Aaliyah Lopez scored three goals off of three assist from Anahi Andrade who also scored a goal. Nataly Gonzalez, Lupita Bravo, Alexis Cuvarrubias each had a goal. League 2-0
Next home game for the Lady Flashes will be 1-19-17 vs Cate. JV 4:30 & Varsity 6pm.