Flashes Girls J.V. Soccer Win League Title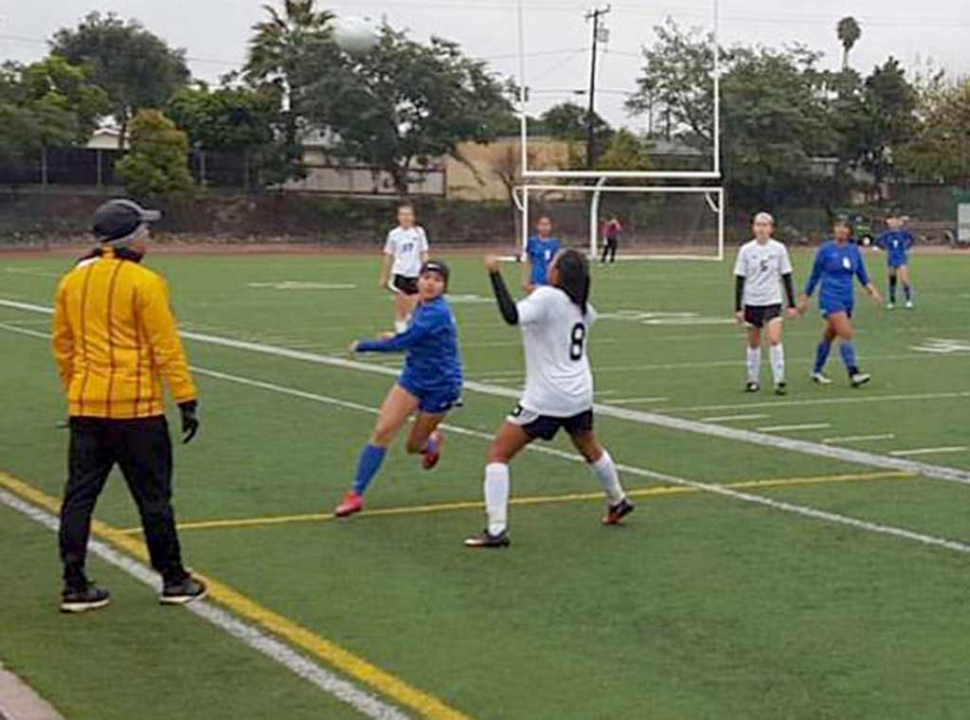 Flashes try to beat Carpinteria to the ball during last Thursday's game.
By Gazette Staff Writer — Wednesday, February 15th, 2017
By Coach Omero Martinez
Thursday February 9th, Fillmore Flashes Girls Frosh and J.V. traveled to Carpinteria, Flashes Frosh won 3-1 and JV won 1-0. Behind Aaliyah Lopez's goal gave J.V. the league title.
Varsity's game was postponed to Friday. Where the Lady Flashes fell short 2-1. Ana Covarrubias scored the only goal. Fillmore finished second in league with an 11-3 record. Fillmore will host the winner of AGBU/Canoga park & Trinity Classical Academy in a first round playoff game on Thursdays 5pm. Please come out and support.