Flashes Girls Basketball vs. Oak Park
By Gazette Staff Writer — Tuesday, February 2nd, 2010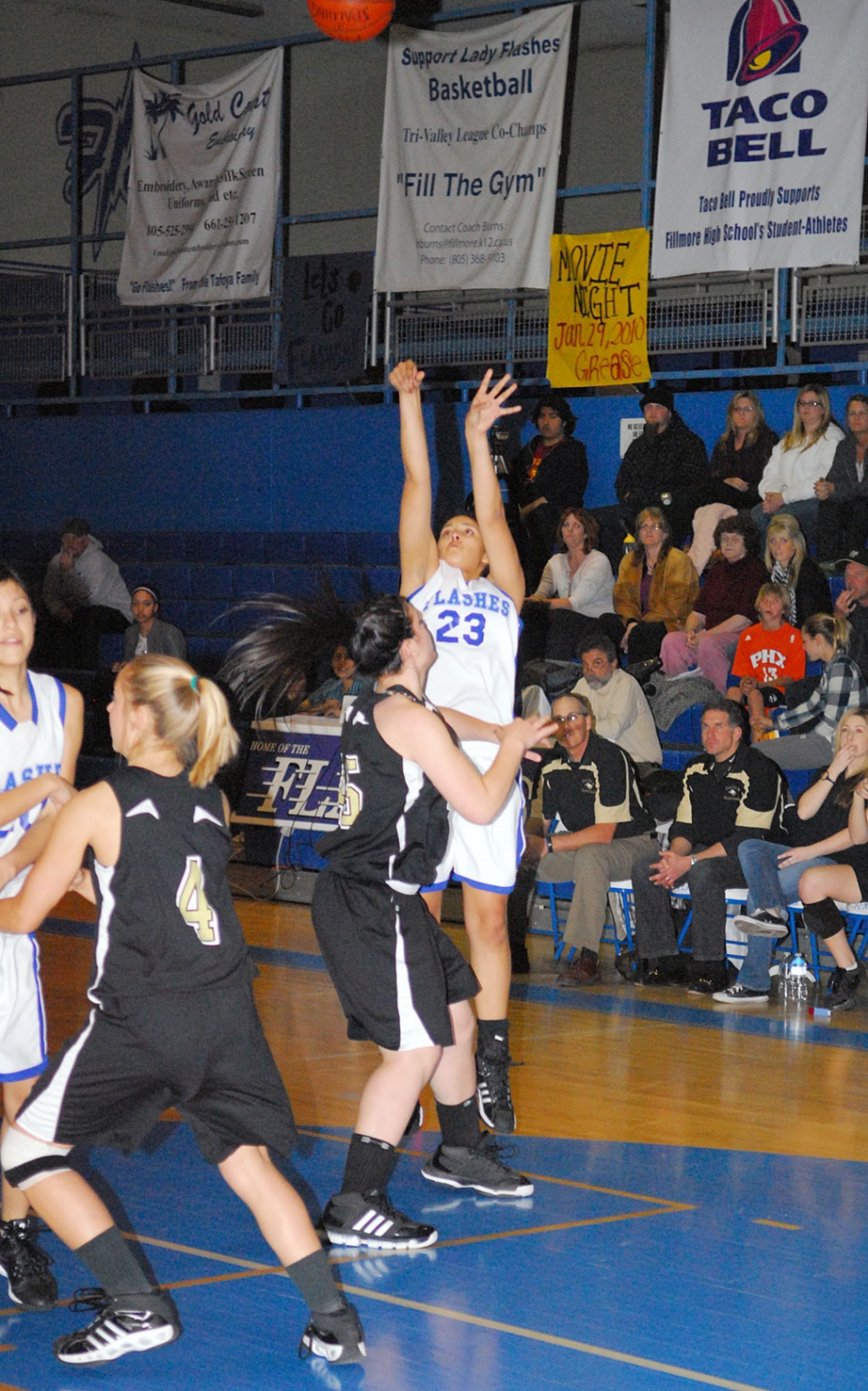 Thursday, January 28th the Lady Flashes played against Oak Park. The Flashes lead scorer was Victoria Ayala who contributed 9 points and 6 rebounds. Jazzmine Galvez had 6 points and 3 rebounds. Unfortunatly Fillmore lost 48-28, but not without putting up a good fight. The Lady Flashes are 3-4 in the Tri-Valley League and 11-10 overall. They have two home games remaining against Villanova tonight and February 9th against Oaks Christian. Both games start at 7:00 p.m.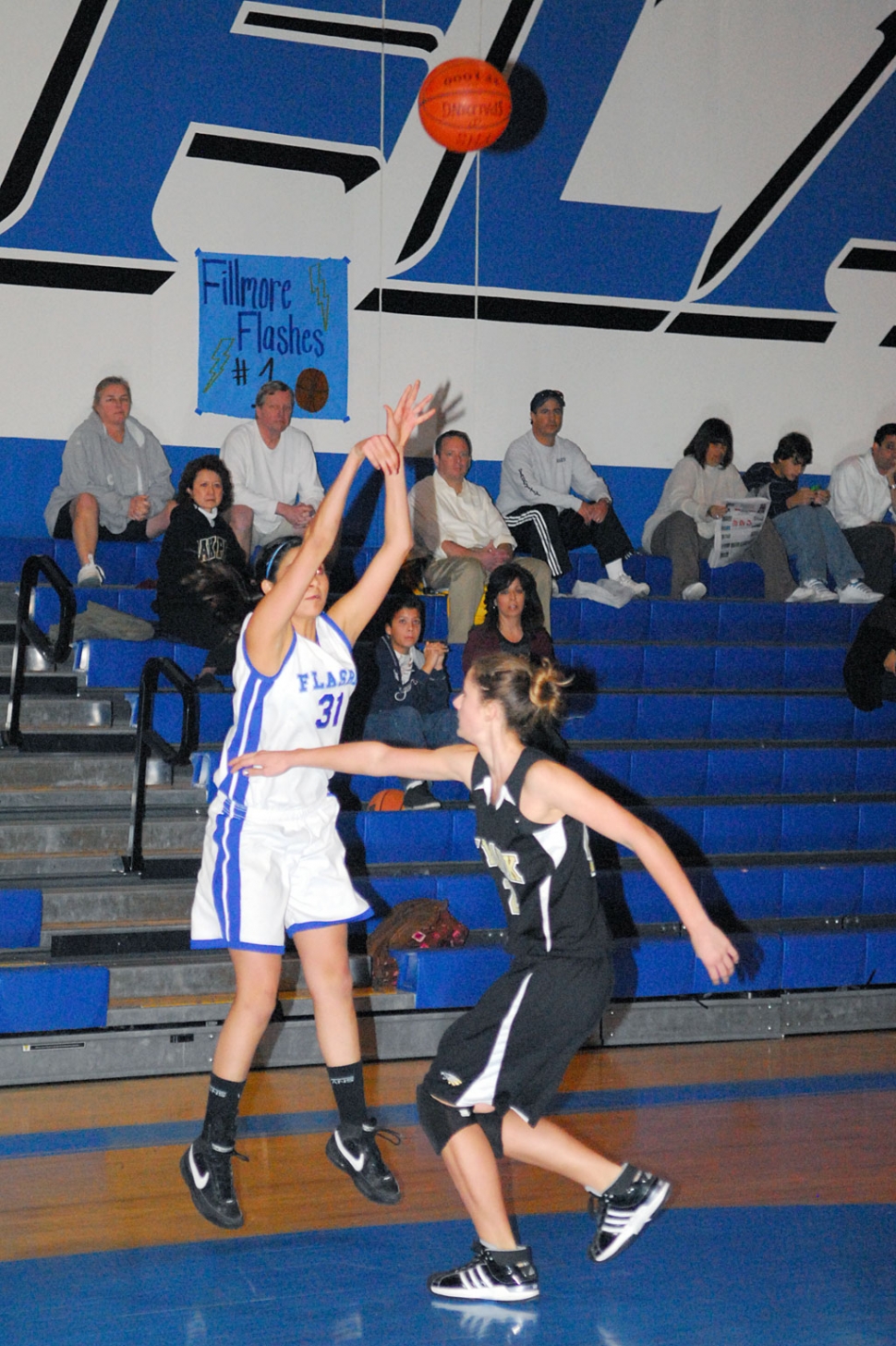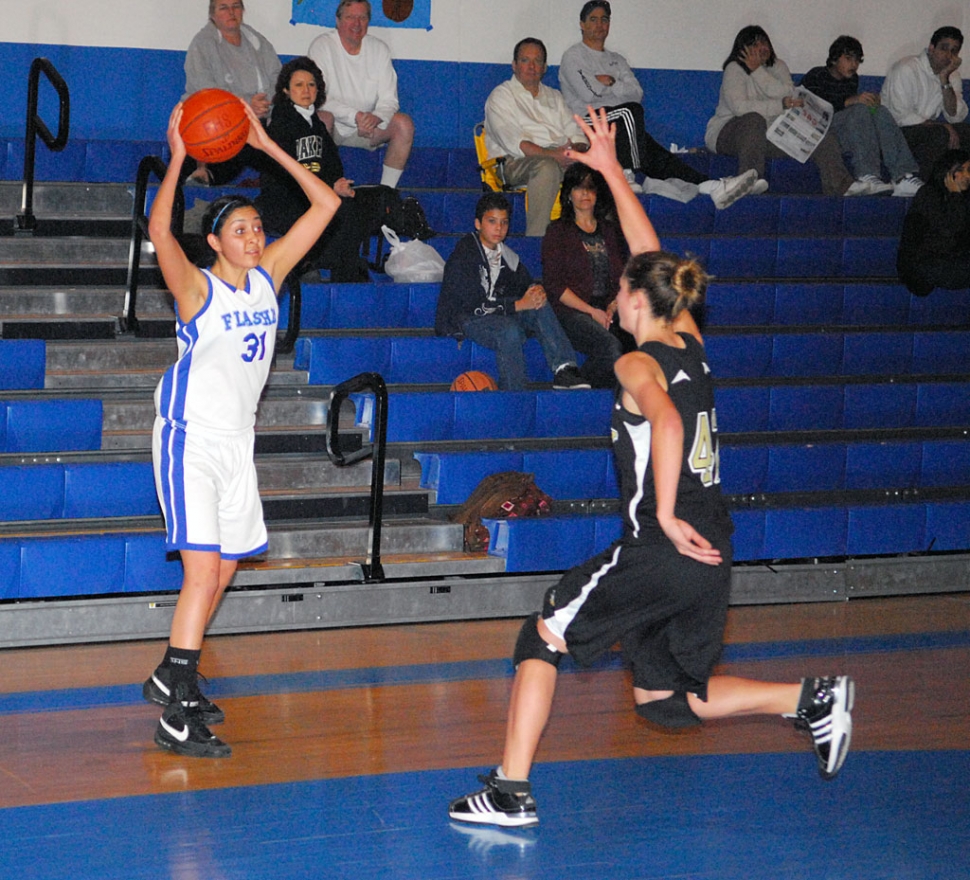 Jazzmine Galvez looks to pass the ball and keep it away from Oak Park.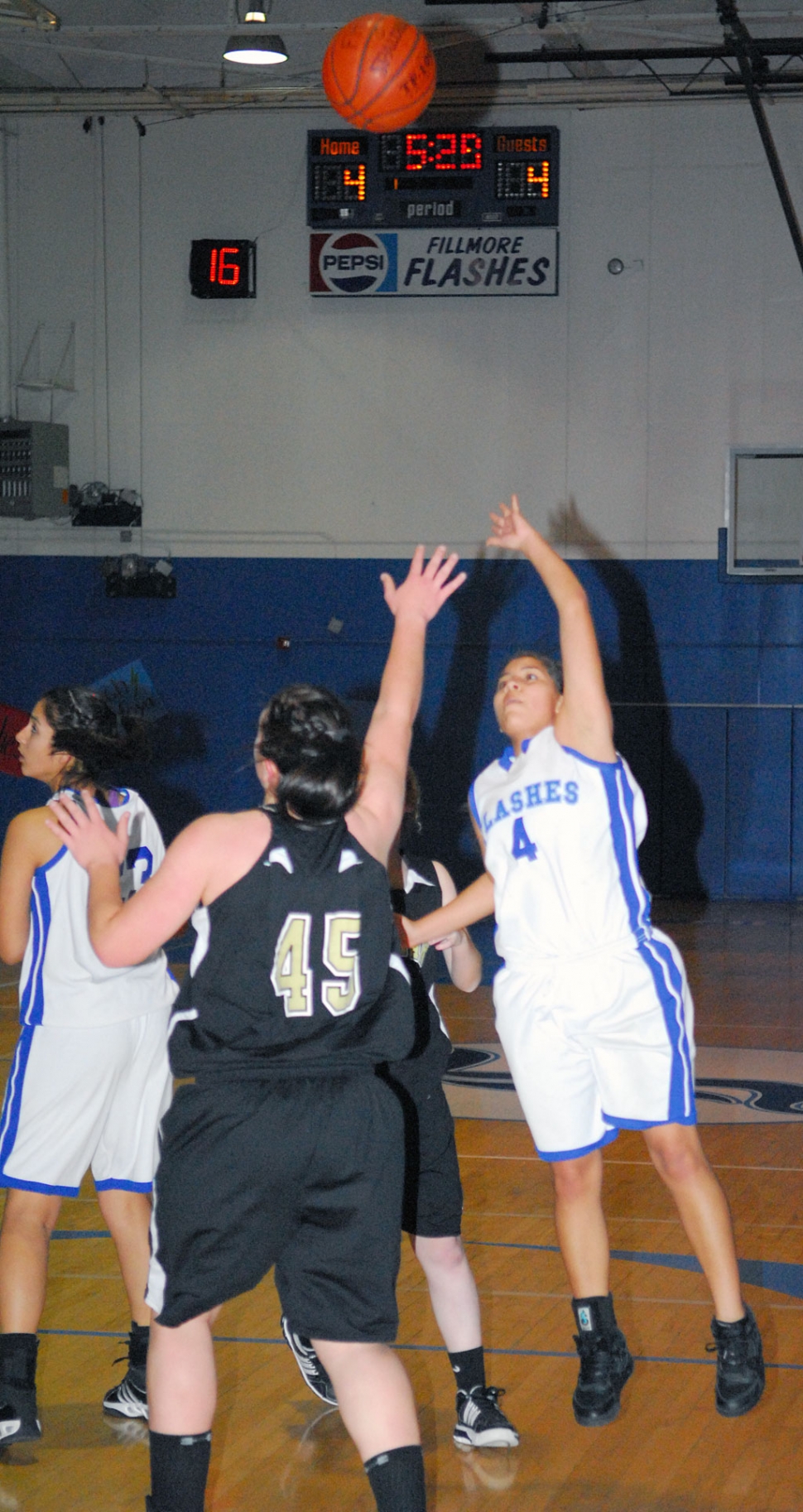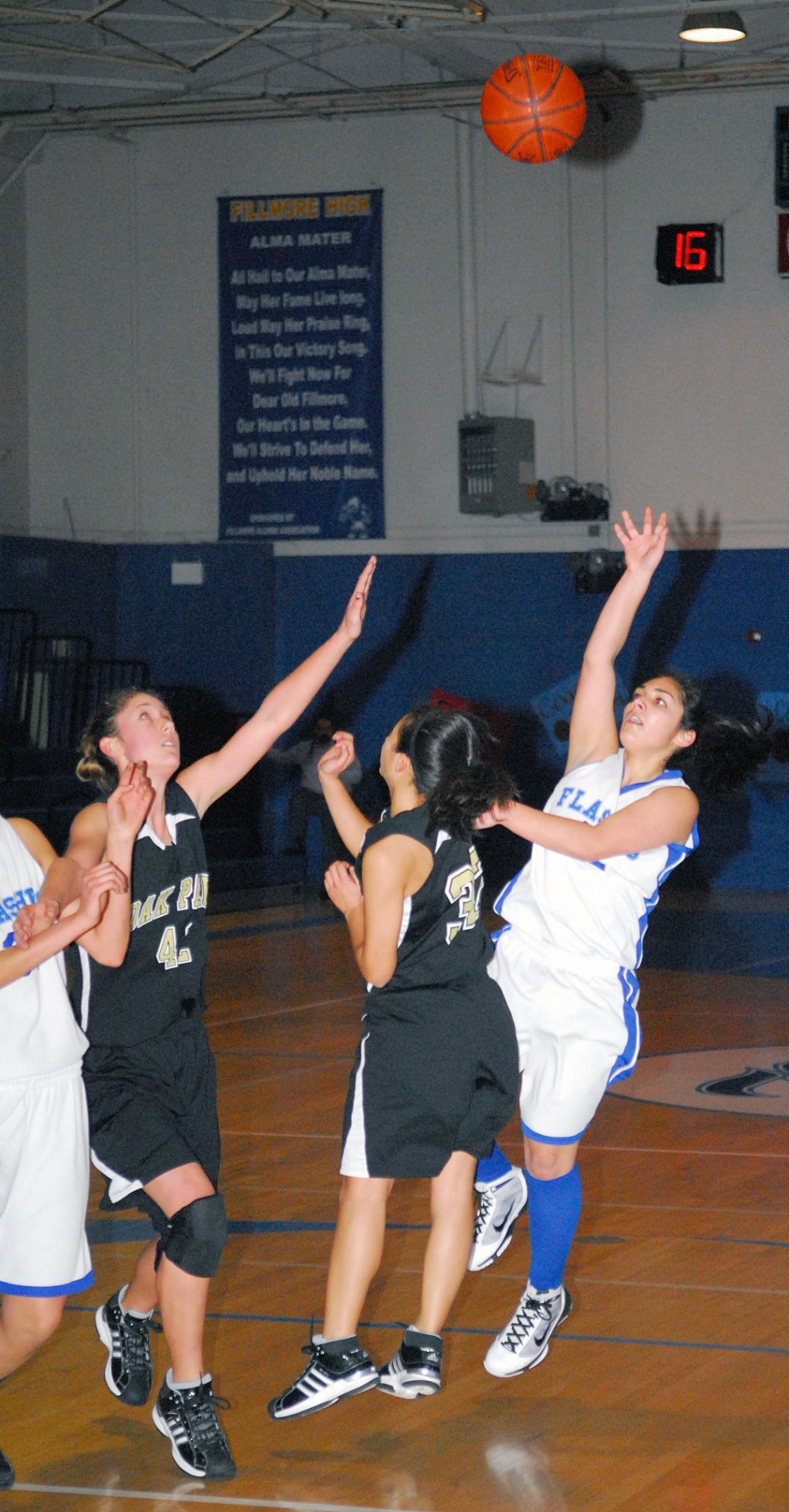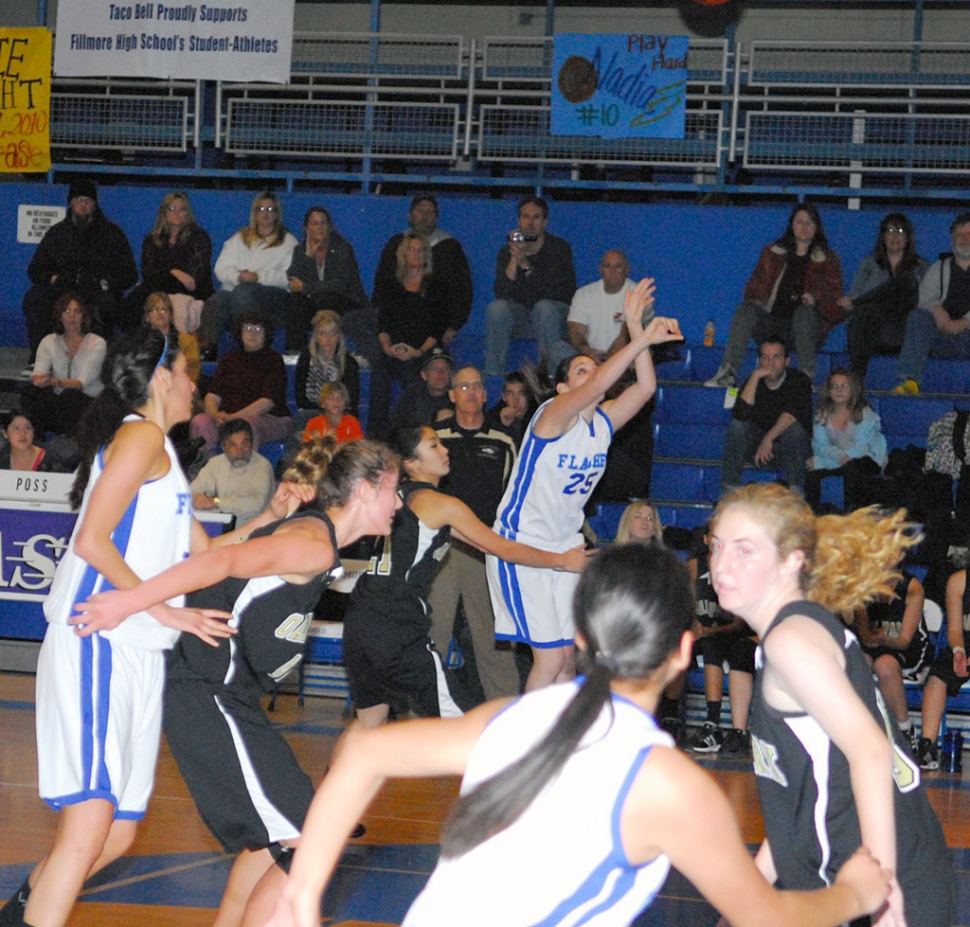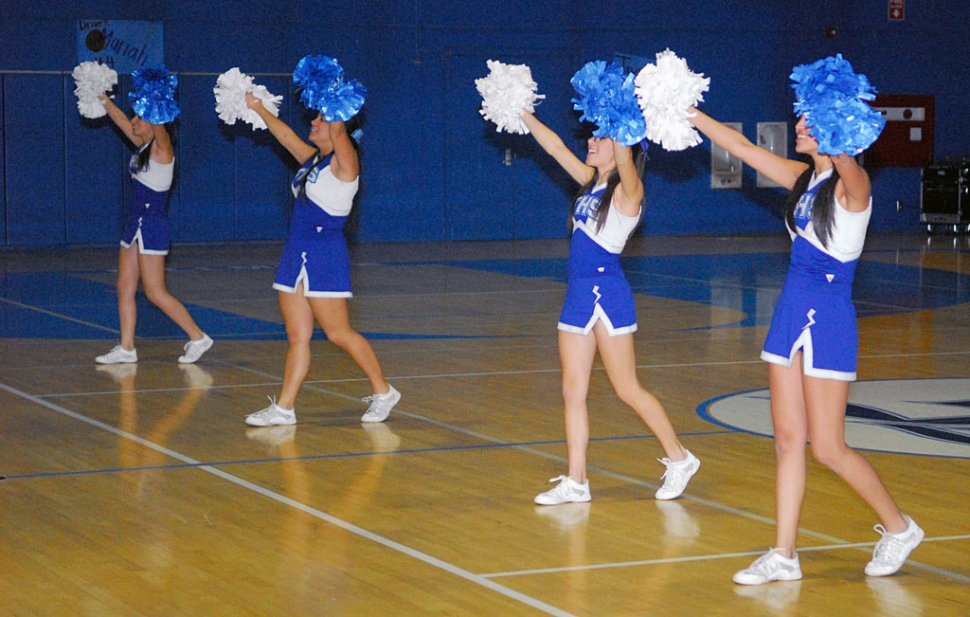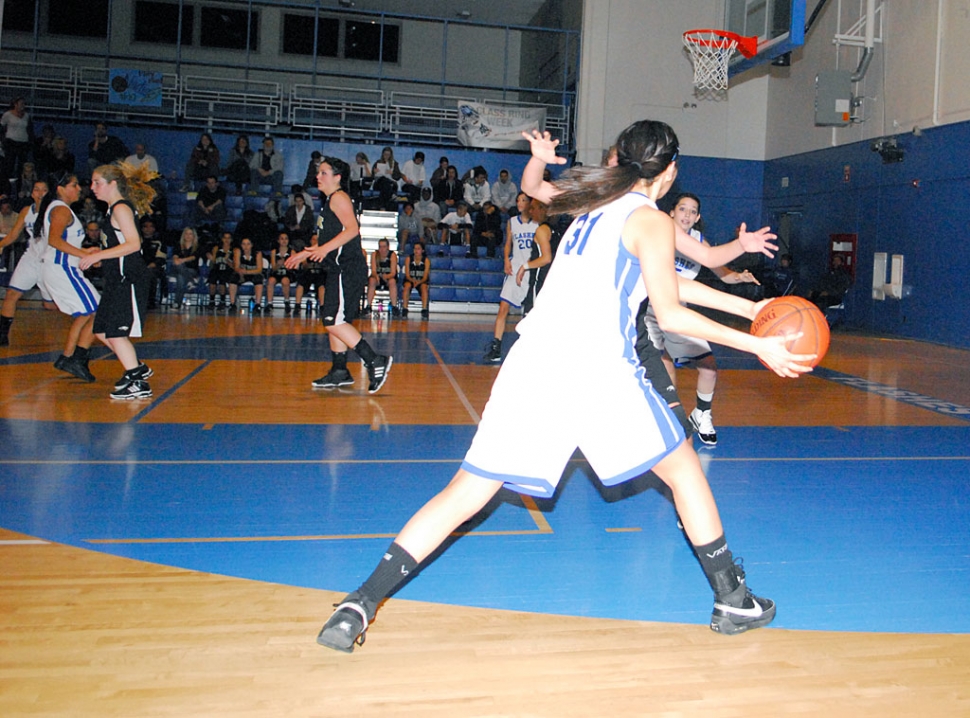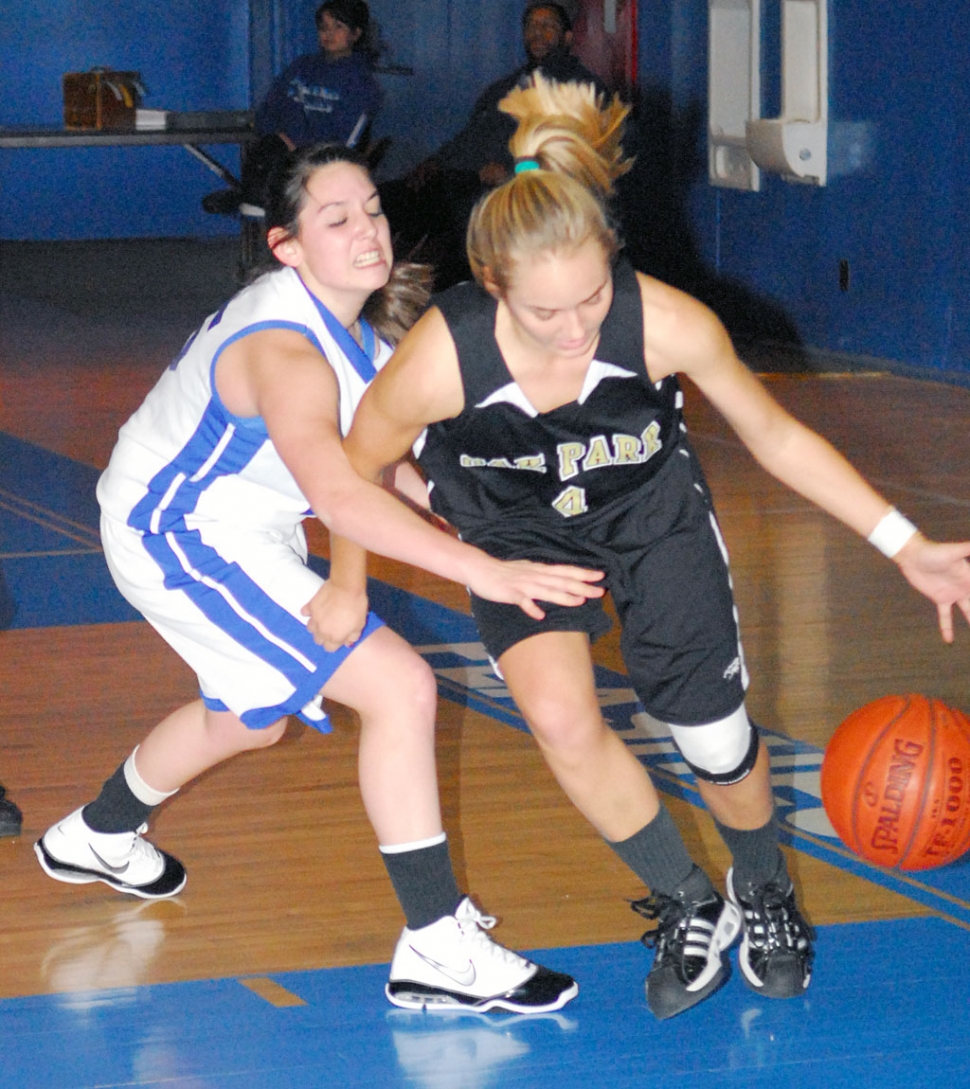 Conchita Valdez #20 blocks for Jaynessa Lopez during the game against Oak Park.