Flashes Football season opens this Friday, September 5th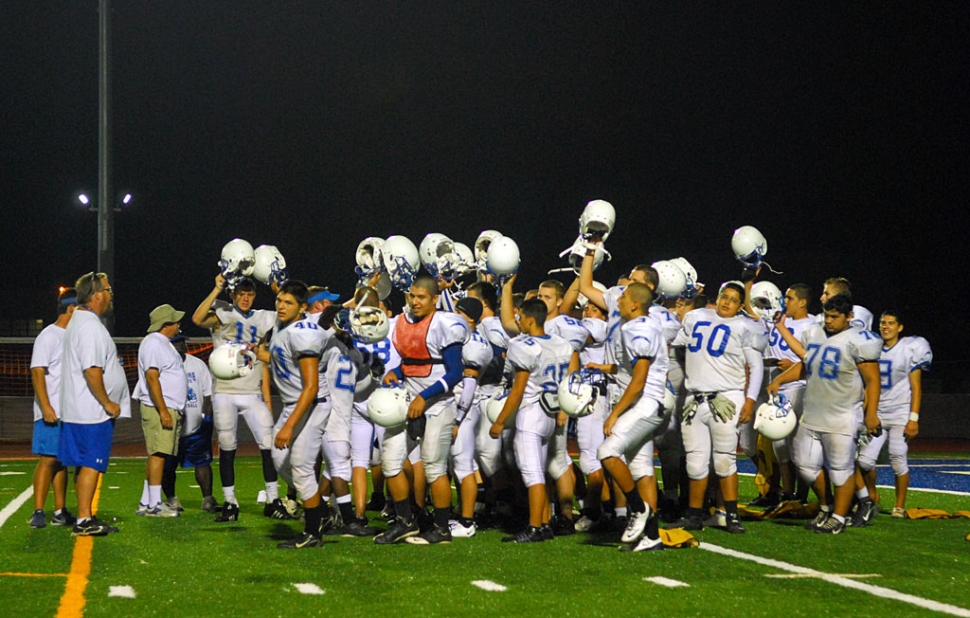 The Fillmore Flashes Varsity Football team held their first night practice last Wednesday on the new football field, underneath the new lights. The players seemed excited and proud to be on the field and one player stated that he ran faster on the new turf. Above, the players raise their helmets with a shout of "Flashes" before they end practice. The Flashes have their first home football game this Friday (J.V. 4:30 p.m. & Varsity 7:30 p.m.) against Channel Islands...... Go Flashes!
By Anonymous — Wednesday, September 3rd, 2008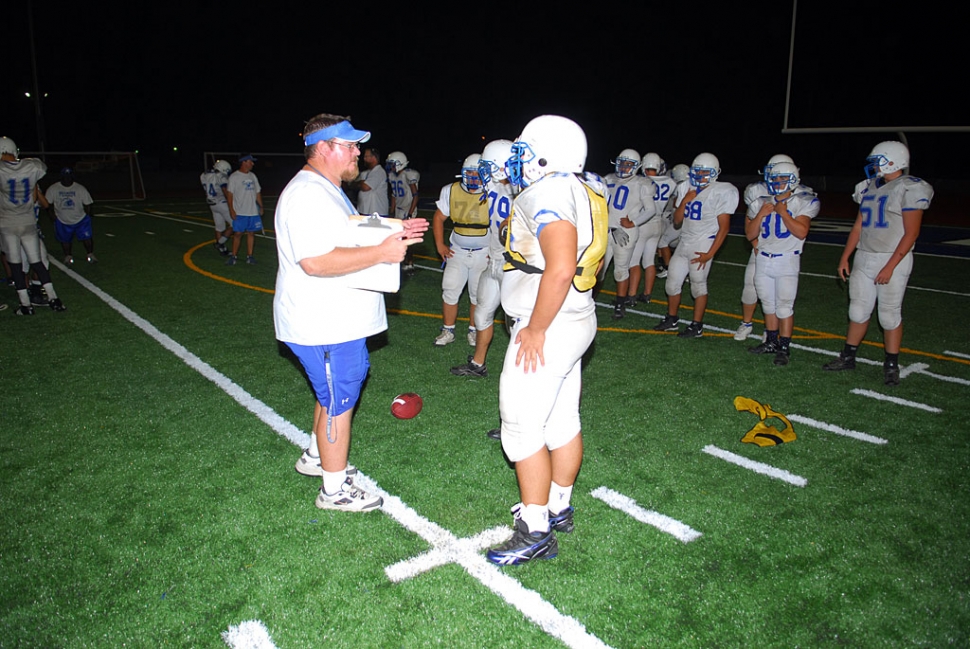 Night Football Practice.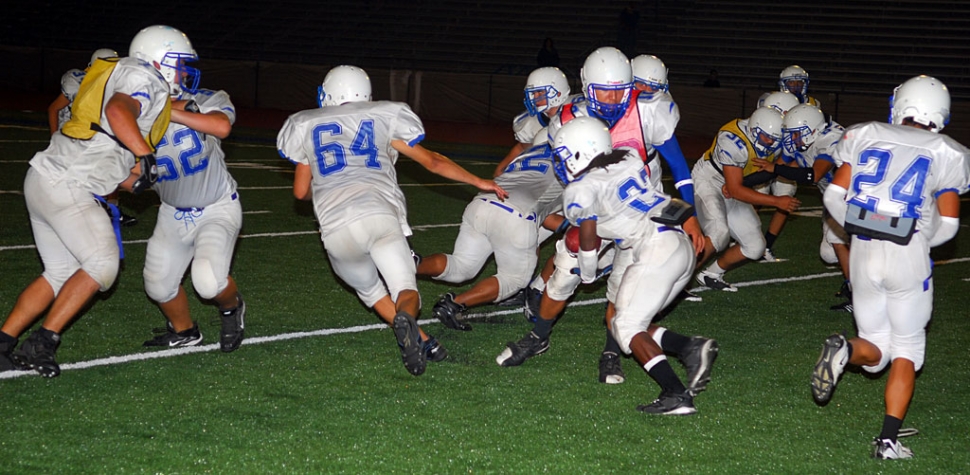 Night Football Practice.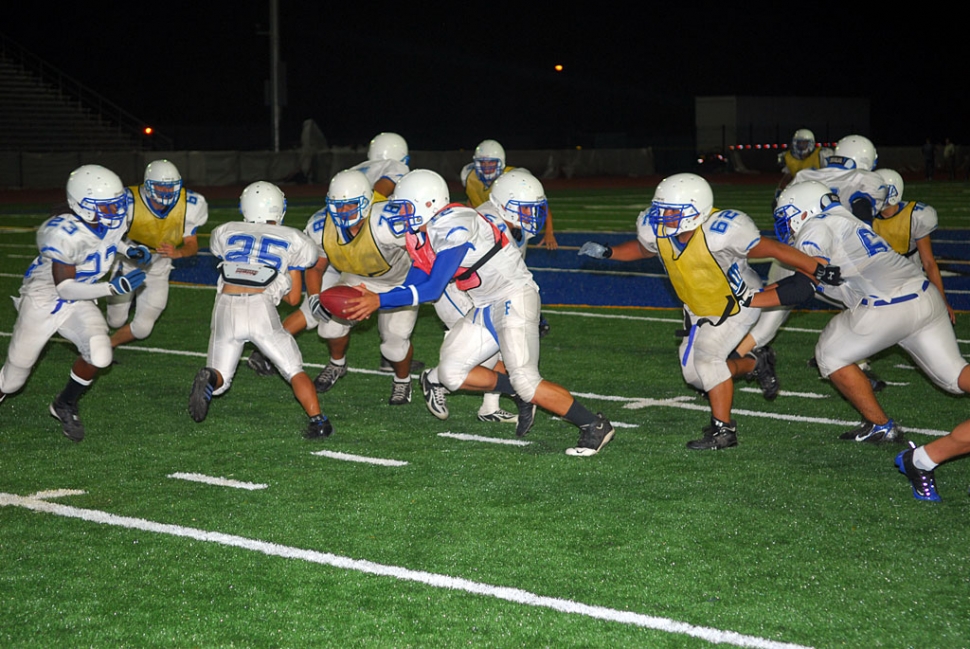 Night Football Practice.
The Fillmore High School Football season opens this Friday night at home against Channel Islands High School. On behalf of the Fillmore High School students and staff I would like to invite you and your family to join us. Ticket prices are $7.00 for adults, Middle School students and younger $4.00 (if accompanied by an adult), and ALL Children without an adult $4.00.
Please remind your son/daughter that if they come to the game they are required to sit in the bleachers to watch the game. Students will not be allowed to loiter behind the bleachers or near the snack bar area. Students who do not comply will be asked to leave and will not be allowed to return to other games this year.
Other home games this year:
September 12 - Village Christian
September 19 - Bishop Diego
September 26 - Kilpatrick (Homecoming)
October 31 - Santa Paula
November 17 - Grace Brethren
Junior Varsity games begin at 4:30; Varsity games begin at 7:30
We are very excited about the opening of our new football stadium, and we hope to see you there. Go FLASHES!